You've probably heard of Grab right? Well if you have, you may also have heard that the e-hailing service has just been hit with a proposed fine of a whopping RM86.77 MILLION.
So here's a quick TLDR (dun wori we'll explain more in a bit): The Malaysia Competition Commission (MyCC) recently announced a proposal to fine Grab RM86.77 million. This comes after the MyCC found that the e-hailing company may have "abused its dominant position" by putting really strict regulations onto their drivers. The MyCC also added that Grab's driver regulations apparently distorted competition in the e-hailing industry.
Now unless you're some business guru like Zern Tan, for many rakyat out there upon seeing the headline you might be thinking to yourself: just who exactly are the MyCC?
The MyCC is the competition authority protecting the Malaysian economy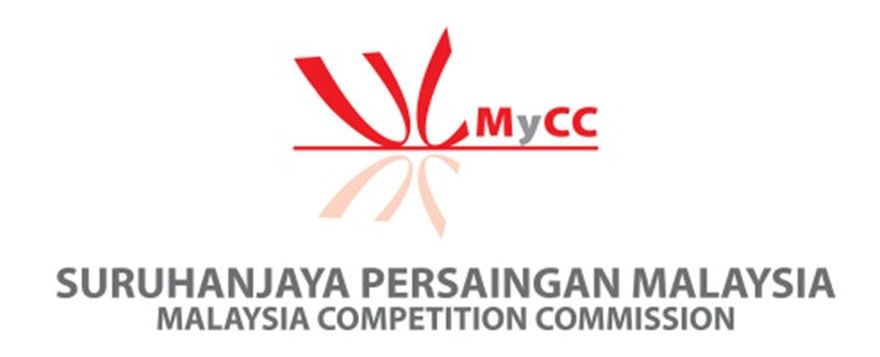 The Malaysia Competition Commission was formed in April 2011 following the gazetting of the Competition Act 2010. While formed under the law, it's not technically a govt organisation but rather an independent body that enforces the Competition Act. As such, the MyCC's list of staff is quite rojak, consisting of people from various govt ministries, law firms and universities.
The MyCC's main role is to protect the Malaysian economy from monopolies by ensuring that there's no anti-competitive practices or agreements going on as well as to make sure that companies in a dominant position play by the same rules as the smaller ones.
You know how in a game of Monopoly, when one guy owns all the property he basically starts ruining the game for everyone else? Yeah so the MyCC works to prevent that from happening la, with the power given to them thru the Competition Act 2010.
In fact, if you go to their website, they list down their main functions as:
Implement and enforce provisions of the Competition Act 2010
Issue guidelines on competition law
Carry out studies on competition in the Malaysian economy
Educate the public on the benefits of competition for the consumer
Okay but we know that some of y'all may feel that Malaysia definitely has monopolies in the country. You can click here for more on Malaysia's industry monopolies, but for the sake of an example let's take the case of Telekom Malaysia Berhad.
TM happens to be the biggest access provider of fast broadband in Malaysia and is in fact the third biggest telco company in the world. There's also no other competitor for TM in the fixed broadband industry in Malaysia, meaning that they're pretty much a monopoly in the internet industry because they're the biggest eventho there are other smaller options such as TIME. But they haven't done anything to abuse that position such as stopping customers from switching to TIME, so the MyCC hasn't been on their tail either.
It's okay to be in the dominant position, but Grab allegedly abused it
Kinda like how role play works, it's okay to be dominant and in control, as long as you don't go too far to the point where you cause harm to the other parties involved. The problem now comes from MyCC's investigations finding that Grab's restrictions onto their drivers may be causing harm to others in the industry.
You can click here for their full statement but here's an abridged-yet-jargony version:
"The Malaysia Competition Commission has issued a Proposed Decision against Grab … for collectively breaching … the Competition Act 2010. MyCC has provisionally found that Grab abused its dominant position by imposing a number of restrictive clauses on its drivers which prevented the drivers from promoting and providing advertising services for Grabs' competitors in the e-hailing and transit media advertising market.

MyCC further notes that the restrictive clauses had the effect of distorting competition in the relevant market that is premised on multi-sided platforms by creating barriers to entry and expansion for Grab's existing and future competitors," – MyCC statement, 3 Oct 2019
Ok we know you're probably like this right now:
BUT WAIT WE EXPLAIN SIMPLE-LER FOR U OK.
So here's the deal: ever since Grab and Uber became one in holy matrimony, the MyCC apparently received plenty of complaints against Grab. And seeing that it's kinda in their job description, they deemed it necessary to investigate Grab. It was after looking into Grab's businesses that they allegedly found the e-hailing company's restrictions on drivers too harsh – specifically, that their restrictions didn't allow a driver for Grab to advertise the services of other Grab competitors.
Basically you know these kinda ads on some e-hailing cars?
Yeah well according to MyCC, Grab's strict regulations means that hypothetically, someone working for Grab and MyCar for example couldn't advertise MyCar on their car. And the MyCC considers this action enough to distort the competition in the market by creating a barrier for other e-hailing competitors to join the industry.
Of course, this is just what the MyCC found for now, and the fine of RM86.77 million remains just a proposed fine. Grab will have 30 days to respond by sending a representative to MyCC to argue their case and only after that will they know their fate. However, for each day that Grab continues to go against the law (in MyCC's eyes anyway), they will be fined an extra RM15,000 per day. You can read more about the legal specifics of how MyCC determines how much to saman companies over at AskLegal.
With news of MyCC's plans to fine Grab over their breach of the Competition Act 2010, the Malaysia E-Hailing Drivers Association has seemingly welcomed the move. According to its president Daryl Chong, the group hopes that MyCC stand their ground and not go back on their proposed fine.
"We want action to be taken against them. We also want the details to be made public. We hope they (Grab) will change and treat their so called 'partners' better,"- Daryl Chong, Malaysia E-Hailing Drivers Association president, as quoted by The Star
In the meantime tho, Grab has indeed responded:
"We maintain our position that we have complied fully with the Competition Act 2010. We are surprised by the Proposed Decision… we believe that it is common practice for businesses to decide upon the availability and type of third-party advertising on their respective platforms.

We will be submitting our written representations to MyCC by 27 November 2019," – Grab Spokesperson
Until then, as mentioned earlier for the time being, the fine remains just a proposal by the MyCC. In fact, if you check their full statement, you might've noted that so far, all they've done is to issue out a written notice and until Grab sends their rep in for further discussions, no final decision has been made.
So we guess we'll just have to wait and see on whether or not the fine becomes… fine-nal.