Starting a business, even a small one like a nasi lemak stall or kedai runcit, is not easy! Have you ever wondered how makciks come up with enough money to start their businesses? We found out the answer when we at an art event in a hipster mall one day… yeah, what a weird place and time to discover this, we know, but here's how some makciks managed with a lil bit of financial boost.
On 22 November, CILISOS went for a living art exhibition, 'Rewriting Journeys Changing Destinies', at Publika. The event was organised by NGO Women of Will (WOW) and advertising company Leo Burnett.
Our first thought when we saw the art – WOW! That looks like a lot of work! Using three craft techniques – thread weaving, origami and kirigami (which is like origami, but different), the artists were able to make this:
But looking at it more closely…
The art piece is the story of Fayuznisah, beginning from the time her husband abandoned her…
Fayuznisah, 40, is a mother of five who has been struggling to provide for her family since her husband abandoned them. In this art installation, it shows her life's story from the time he left, up to today… Can you see from the picture above that the origami and kirigami pieces are numbered? Each number represents the progress in her life. For example, No. 2 is when she and her husband first met, No. 3 is when they separated, and so on.
When the artists found out that Fayu was a seamstress, they had the idea to use thread to create the art piece. But the coolest thing about it is that the art is "growing". For every Ringgit donated, the origami artist uses the notes to fold tiny dolls to represent her and her children, and adds them to the giant art piece. So her story continues to "grow". Genius right? 😀
In her current stage, Fayu takes in orders and works from home. She doesn't own a shop. She was there at the event to speak to the media, and in between her shy pauses and nervous gulps, the whole heartbreaking story came out.
Fayu is one of the hundreds of disadvantaged women, whose lives Women of Will (WOW) has helped to transform. Did you know that single mothers make up 80% of single parent families in Malaysia?! These women also fall in the bottom 40% household income earners in the country.
Each woman borrows RM2,000 from WOW so they can start their own business
WOW was officially registered as an NGO in May 2009. With a tiny team of 4 full-time volunteers (including Datin Goh), plus a couple more part-timers, they've helped hundreds of disadvantaged women, working with 150 women at one time. Not easy also coz they need to visit each woman once every two weeks!
WOW aids women in 2 ways:
Giving them loans
Training them in an Entrepreneurial Development Program (Each woman is assigned a business mentor for 6 -12 months) VOLUNTEER HERE
So who are these women? They are single moms, widows, women whose husbands are incapacitated, drug addicts, or incapable of getting work, and they are the sole breadwinners, earning a household income of RM1,500-RM2,500. WOW prioritises women with children as they are the most economically vulnerable, having to support themselves and their family.
Here is WOW's process of selecting candidates:
1. They are given leads by the Ministry of Women, Family and Community Development, religious organisations, political parties, and members of the public.
2. They get these women in a room, interview them, give them forms to fill to narrow down candidates.
3. They visit each woman in their homes to verify the data. They check electricity bills and rent. If these women have a lot of unpaid bills, they are unlikely to be selected because they might use the loans to pay off their bills.
"We usually lend each woman RM2,000. We keep it to RM2,000 because these are women who already know what business they want to do. They have that motivation to do something. Or they already have small businesses, for example, they run a nasi lemak stall with three tables." – Datin Goh Suet Lan, President of WOW told the media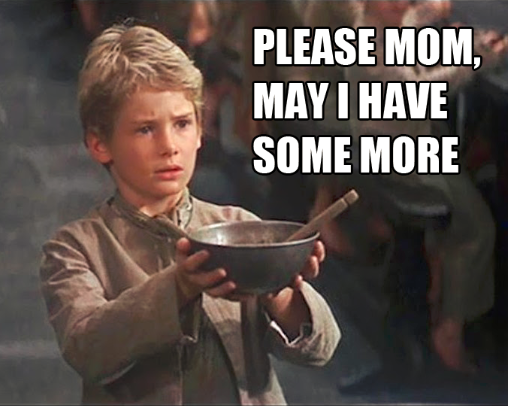 Although some of these women already have small stalls, yet they earn so little a day. Barely enough to keep their families afloat. So the money WOW injects is like capital for them to improve their businesses or branch out, in order to earn more profit in the long run.
The women pay back RM30 on a weekly basis interest-free. Once the money is repaid, it goes into a revolving fund which is then used to fund the next group of women. This money is raised from the government, public, foundations and corporations. If you would like to contribute, click here.
This is known as the micro-credit financing model, aka the Grameen Model. Named after its inventor Professor Mohd Yunus Grameen from Bangladesh, it's actually not a new thing and had been introduced in 1976. But more importantly, the system has successfully lifted more than 68% of women borrowers above the poverty line. Grameen must have loved his job so much because the Bangladesh Government forced him to resign at 72 (he was years beyond the legal working limit)!
They don't give money to women who can't pay back. But why?
At first, it might sound mean… BUUUT if you think about it carefully, it's for the women's own good in the long run.
"Not because we want the money back, but because we would be burdening them rather than assisting them. This is very different from the concept of handouts. We want them to be independent and financially sustainable in the long run." – Datin Goh
Lifting more than 68% borrowers out of poverty through micro-credit financing is just a statistic. But the real stories of empowered women could make you break into a Disney song.
Like beauty product seller (and mother of two) Puvaneswari Muniandy, whose profits increased from RM1,000 to more than RM2,000 a month thanks to her loan. Or Shanti Selvakumar who took her tailoring business to the next level by buying better equipment to sew bed linens, curtains and cushion covers. Here are more inspiring stories of women who've made it on their own with just a little bit help. And well, Fayu's story is in the making. 🙂
Besides, the money technically does not belong to WOW. It belongs to the next batch of women, and the next, and the next. It belongs to ALL the disadvantaged women WOW wants to help.
Teach a woman to fish and she can eat for a lifetime.