Politics
How Malaysia's A-G has lost power over the years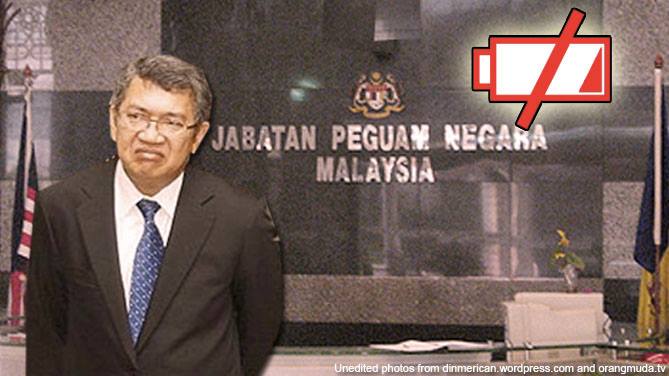 Few days ago, Malaysians were shocked with the news that Najib reshuffled Cabinet, sacking his Deputy Muhyiddin, 4 other ministers and even the Attorney General. 
Everyone is talking about the A-G now and how his removal is too fishy! The Sarawak Report wrote that the real reason why he was sacked is because he had charge sheets out for the PM. While most of you are already aware about the new Cabinet, how aware are you about the A-G's story? We don't even know who he is and what he does. Do you???
[interaction id="55bb072ea52231f607599f84″]
Here's what the AG actually does…
So over the years, Malaysia's had 9 A-G's, starting from 1955. The first 2 were ang mohs, and we even had a woman become A-G. But only for 1 year. 🙁
The A-G's job scope is written in Article 145 of the Constitution:
As the Government's main adviser on legal stuff
As the highest ranking public prosecutor (like a lawyer for the Government)
We spoke to our lawyer friend Fahri Azzat to make sense of what this means. He explained that the A-G is basically the Government's lawyer. Sounds like a pretty cool thing to have, ain't it?? So for example, if you murder someone, then it will be State vs You (i.e. the A-G vs Your lawyer).
Let's take a real life case to elaborate: In the first of Anwar's trials in 1998, the A-G's team prosecuted against him for the crime of sodomy (State vs Anwar). Secondly, the A-G has prosecuted several people under sedition charges (State vs seditious people). And thirdly, remember when Lahad Datu was attacked by 8 Filipinos in 2013? The A-G was the prosecutor in the case (State vs Filipinos). And that's how it works!  🙂
Also, the current A-G is the one who set up the 1MDB investigation task force in March! Hmmmm…
But he was terminated very suddenly – according to the official statement it was for his health:
Perkhidmatan Tan Sri Abdul Gani Patail sebagai Peguam Negara ditamatkan mulai 27 Julai 2015 atas sebab-sebab kesihatan – KSN

— BERNAMA (@bernamadotcom) July 28, 2015
After holding the post for 11 years, Abdul Gani Patail passed the baton over to Federal Court judge Tan Sri Mohamed Apandi Ali. The Malay Mail reported Gani is suffering from kidney failure and anonymous sources told them that the PM offered him a renewal, but he declined it. CHUP… if he's sick, shouldn't he be resigning instead of being sacked. And if he's leaving, why is the PM offering a renewal?! What da heck is going on?!?!
But people have very different thoughts as to why he was removed… and smack in the middle of investigating 1MDB s'more.
"It would seem unprecedented for a senior civil servant, let alone one with the rank of the A-G, to be removed so close to his official retirement (Oct 5)." – Steven Thiru, Malaysian Bar Council President in The Star
Isn't it WEIRD that they dropped Gani when he's retiring in less then 3 months?! What's weirder is his replacement is 65 years old. Older than Gani who's turning 60 on October 6. But the retirement age for civil servants is 60!
Does his sudden removal show that respect for the role of A-G is slowly diminishing? So we set out to see if A-Gs have lost power over the years…
Can meh?
The reason why we raise this question is because we know there are 3 arms of Government:
Executive (Cabinet)
Legislative (Parliament)
Judiciary (courts)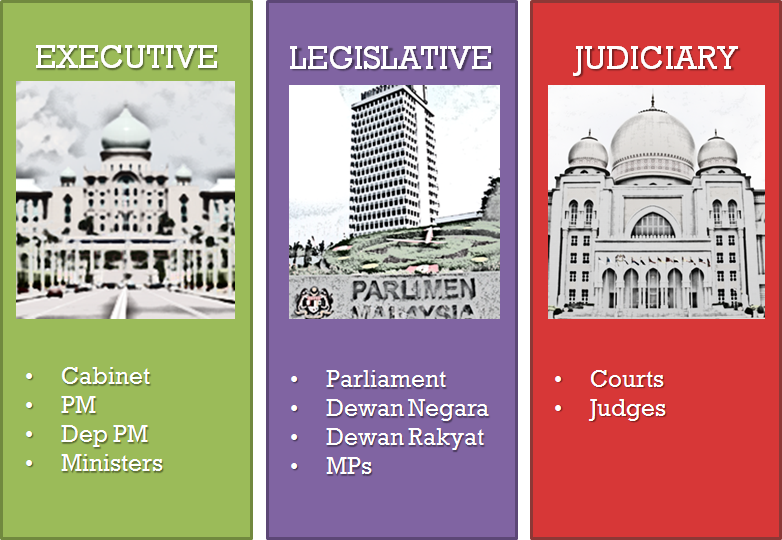 Out of the 3, which one is the A-G's boss? And that's the part that confused us at first. We would think the judiciary is his boss coz he's a lawyer, right? But we found this journal stating that the A-G is NOT the Head of Judicial and Legal Service. We confirmed with Fahri that the A-G is indeed under the executive.
It was in 1951 when the Attorney General's Chambers was classified as a Ministry and from 1980, was placed under the PRIME MINISTER'S OFFICE. So the PM is his boss lar!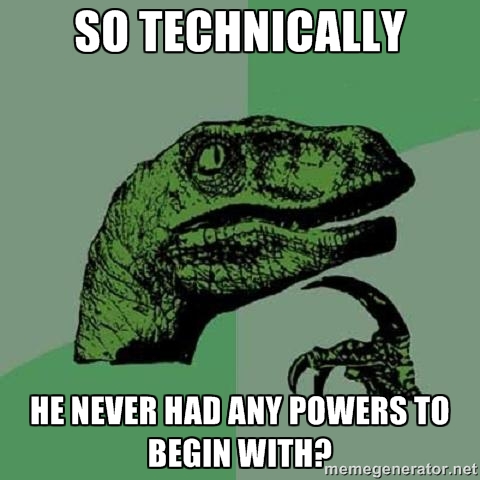 Which means we can't really say that the A-G has been losing powers, because logically he has whatever powers the PM CHOOSES to give him, right?
We looked at past A-Gs if any of them had been sacked before, but none had ever experienced what happened to Gani. They all retired safely, except for Datuk Seri Ainum Mohd Saaid, who resigned for health reasons.
Then we tried looking back at past cases whether any previous A-Gs have had their authority undermined, but it seems more like we can find cases that are the OTHER way round. Remember the custody battle between the Hindu mom and Muslim dad over their 2 kids? The A-G tried to appeal against a court order for the IGP to hand over the daughter. DAP lawyer M. Kulasegaran who was fighting the case on the mom's side said it sends out a message that court orders were open to question.
In fact, law experts from the Malaysian Bar also argue that the A-G is practically king when it comes to criminal prosecutions, since Article 145(3) allows him to
And Loyar Burok presents so many cases of this, including PERKASA's burning of Bibles, clearing of 3 officials in Teoh Beng Hock's death, and others.
What if we compared to the UK? After all we did borrow their legal system concept and adapted it to Malaysia. In the UK, the A-G functions ONLY as advisor to the prosecutors (known as the Crown Prosecution Services). He's not involved in the prosecutions himself, so their roles are kept absolutely separate as they should be.
It goes back to a time when we had a different PM
A-Gs are often accused of being partial towards the Cabinet or seen giving them too leeway. But could it be because they've been pressured to do so?
In our research, we found cases that this led this back to the days under Mahathir's premiership. So now we know that the A-G does not belong to the courts (judiciary), but the Cabinet (executive) – however, the arms are very closely interlinked because of the role the A-G plays in court. By practice, the 2 should be separate, but in REALITY there is big time overlapping where the Cabinet campur tangan into court matters.
Under Mahathir, the courts lost a lot of power and they were stripped from their independence, according to this article we found. It is taken from a book 'May Day for Justice' written by Tun Salleh Abas (formerly a top judge who was sacked by Mahathir for writing a letter).
Mahathir was constantly upset with the judiciary because the verdicts in a couple of cases went against the Government, and his favourite line was, "Hang the Lawyers! Hang the Judges!"
In reaching his hand out for the judiciary pie, could it have brushed against the A-G as well?
Well, let's see… In 1994, there was a very high profile rape case involving the Malacca Chief Minister Tan Sri Abdul Rahim Tamby Chik and a minor. The A-G then was Tan Sri Mohtar Abdullah, who decided not to prosecute Thamby Chik, leading an outcry against playing 'double standards'. 
Then in 2001, the only woman A-G we had Datuk Seri Ainum Mohd Saaid resigned after just serving 1 year. According to a media statement released by Lim Kit Siang, Gani's appointment in her place was most fishy – he called the Government to explain whether she had been pressured to resign or not (but this was speculation). Especially because she was close to Tun Daim Zainuddin who has fallen out of favour – supposedly 'irreconcilable differences' with Mahathir (but this was also speculation).
Could Mahathir have passed on this legacy to Najib?
There are many legacies Mahathir left for his successors and it looks like he might've paved the way to this one as well.
We can't quantify that the powers of the A-G has corroded away over the years, but we believe that this one-time sudden sacking of Gani shows that it's possible for Najib to make any surprise move now.
In that case, how do we ensure respect for the A-G, so that the he or she can carry out duties without fear of interference or simply getting terminated like that? Fahri and Kian Ming gave us the obvious and only solution:
"The Public Prosecutor's office should be separate from the government. The roles of public prosecution and defending the government should be kept separate." – Kian Ming
"The A-G's post has 2 dimensions to it. One is political and the other is legal. Ideally it should be separated so that the legal part is not compromised by the political." – Fahri Azzat
Until we learn to respect the separation of powers, there's no point pretending we have an independent A-G.