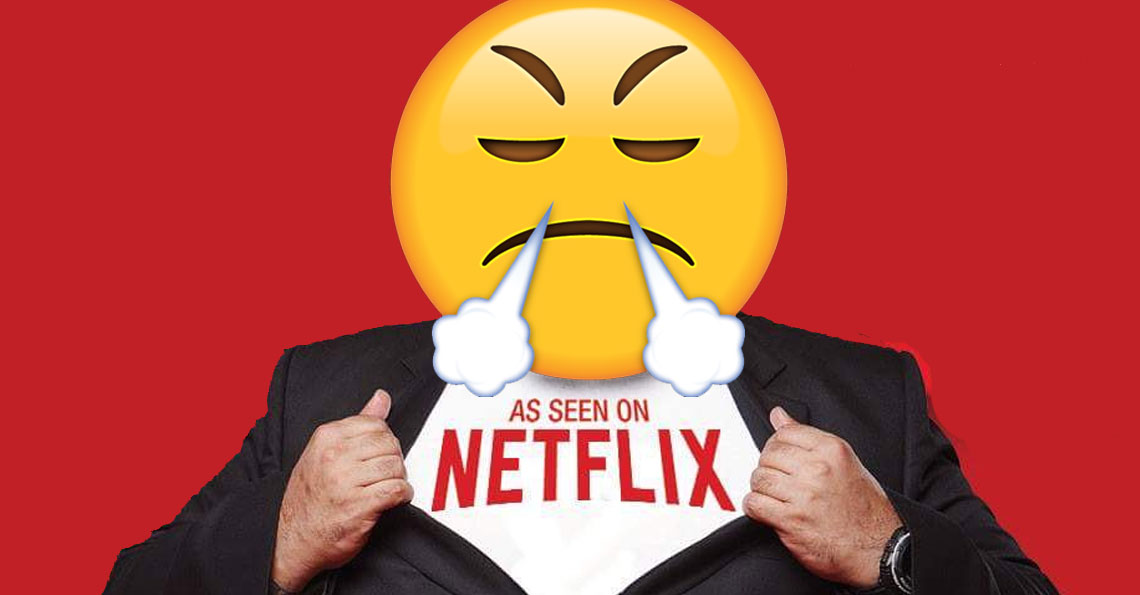 A few weeks ago, Malaysians were sharing a piece of news that one of our comedians on Netflix was being panned by critics around the world, featuring as bottom placing in rankings here, here and here. Around that time, in the midst of everyone talking about the state of Malaysia's standup comedy scene, we got a curious message.
"Dey… why no one talking about me one?"
The message was from local stand-up comedian, Kavin Jay, who sadly, ALSO had a stand-up comedy special on Netflix. Nah, you can watch the trailer here.
And he was ranked pretty well by the same articles 🙁
"The best of the three Malaysian comedians, much of Kavin Jay's charming material comes at the expense of his weight. But he acknowledges he's not playing just to the room he's in. "In Asia, parents use [my weight] to discipline children," Jay says. "In America, I'm a medium." At one point he even talks to some New Yorkers in the crowd. "I don't know where that is. And now you know how that feels." – 10th of 20 on The Wrap

"Kavin Jay is a comedian who seems to fully knows his strengths. Whether it's jokes about his appearance, the shirts he likes, food, or seats on an airline, this is an hour from somebody comfortable with who he is on stage and what he wants to say." – 11th of 19 on Indiewire

"I was 10 in this list also, but dropped to 11 after they added one" – Kavin Jay
In fact, he actually featured much higher than his Hollywood doppleganger, Kevin James.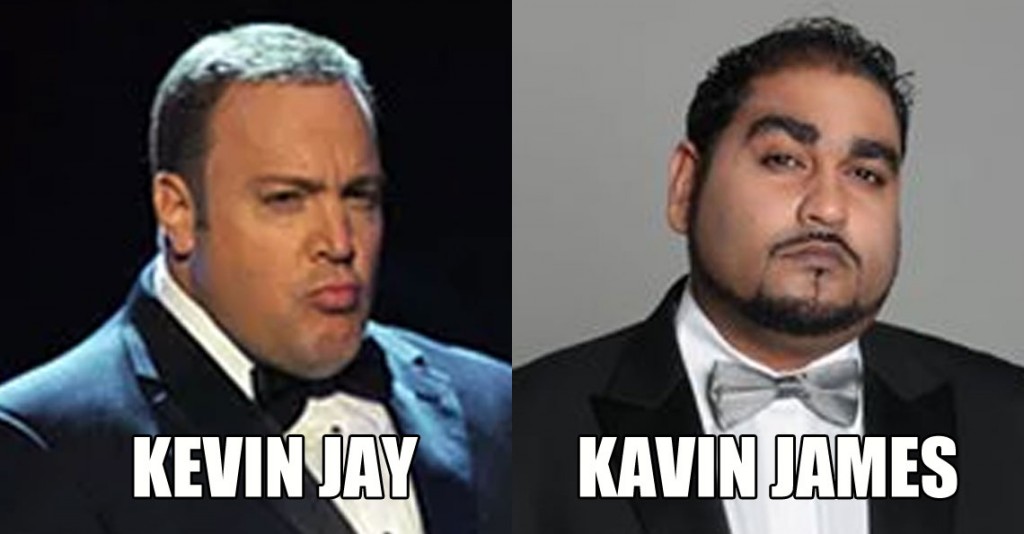 It's an amazing achievement actually, from a guy who didn't started life with a promising career as… a marine engineer, after graduating under the prestigious Petronas Scholar program. However, he found off-shore life wasn't for him, and in 2005, he saw Harith Iskandar doing a comedy set on stage.
"When I was in KL, I saw a show with Harith and I saw the attention he got, I wanted that" – Kavin Jay
Inspired, he soon started his humble beginnings in stand-up, at a time when there was literally no stand-up scene. According to his suspiciously well-informed Wikipedia, Kavin started out his career at the legendary Actor's Studio. From there, through sheer force of will of Malaysia's earliest comedians like Douglas Lim, Kuah Jen-han and of course, Harith Iskander, the local stand-up scene has grown into a legitimate, and 'fairly' lucrative business. And now with standup a big enough thing to actually feature on Netflix, Malaysia has come into its own. To be fair, apparently Netflix had only intended to bring in Harith. However, because Kavin opened for Harith's filmed show, the Netflix crew were suitably impressed enough that they offered Kavin a Netflix slot of his own. Kavin is grateful, but playing to his on-stage persona, a bit grumpy as well.
"Look, I like Harith and I like what he did on Netflix, but the subsequent 20 articles that came out were about Harith being last, and I was like, 'Hey, there's another guy at number eight, you know? He did well. Can you write about this guy?', Kavin Jay to SAYS.com
So now, Kavin's coming to a cinema near you… in 3D!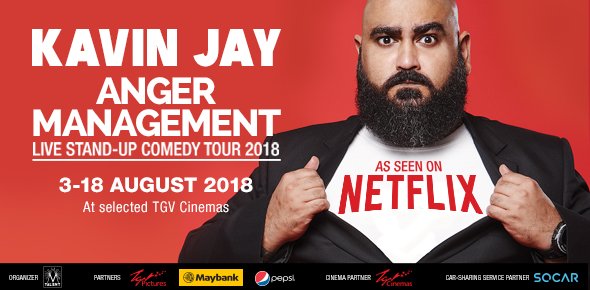 So, playing on his grumpy short Indian persona, he's working with the guys at Maybank, Pepsi, Socar and TGV (duh), to put on a very ambitious ANGER MANAGEMENT tour of  TGV's branches in 7 states, with tickets starting at RM70 a pop (click here to buy support la macha).
Oh and to clarify, he's doing them LIVE (that's why 3D la… joke… we make joke k?)