[Updates at the bottom, peeps!] 
If you guys didn't know, Lazada is one of our BFFs! They've supported us a lot throughout the years, and during this Covid-19 RMO period, they wanna do something really nice to support our readers who are staying safe at home, and possibly doing a bit of online shopping at the same time too.
How? By giving RM888 worth of Lazada Wallet credit to ONE Cilisos reader. NO funky, potong stim regulations like minimum spend RM1 million bla bla bla… just pure credit for you to buy whatever the heck you want on Lazada. 
Only one thing – this RM888 credit will be useable during their upcoming 8th birthday sale on 27th March 2020. But from our experience, there's gonna be lots of discounts so who knows how many things that RM888 will easily get you!
But before we get to the contest…
… here's what you can look out for during their massive 8th birthday sale!
For one day only (27th March 2020), you'll get to enjoy free shipping with lowest price guaranteed. There's also gonna be some insane Flash Sale deals, which you'll need to snap up ASAP. (Umm Samsung smartphones at RM799, exercise bike for RM1, car cam at RM8.80?! So many more y'all, just go browse the app and you'll see what we mean.)
If you're having trouble getting stuff from the supermarket…. well, here's a solution for you.
Y'all already know they have a gazillion official FMCG sellers on their platform, such as ColgatePalmolive, Drypers, Reckitt Benckiser, Nestle, Unilver, and so many more… it'll be so much easier and safer for you to buy your essentials directly from them on Lazada too. But while on it, you can also shop other categories too, such as electronics, beauty, home, lifestyle, and family… all from the safety of your own home.
There are also a few other ways for you to really take advantage of the sale:
Chup Dulu – You can can preorder from 13th – 26th March by paying a non-refundable deposit via the Lazada app and reserve essential products like Ensure Gold nutrition powder, Milo, and Huggies diaper
Mesti Beli – Must-buy health products like Pediasure milk formula, Royal bird nest drink, Cheong Kwan Jang Korean red ginseng tonic, and Drypers diaper
Lazada Wallet – Enjoy RM30 instant cashback (from 23th – 26th March); Spend & Win RM1,888 (on 27th March); and receive RM5 cashback when you top up a minimum of RM99 at 99 Speedmart outlets
Oh, and if you've shopped previous Lazada sales, you know they're all about the whole Shoppertainment concept too. (Shopping + entertainment.) There's always been pre-sale live TV shows in the past, and this time round, you can expect the same. But of course, with social distancing! 😀
Instead of performing on stage while bringing you exclusive live deals, expect top performers like Dayang Nurfaizah, Ayda Jebat, Hael Husaini and Haqiem Rusli performing on 26th March, all from the safety of their own home. There's gonna be singing, rapping, dance battles, cooking, and even… a workout?!
"Our customers' shopping experience has always been a priority. During this exceptional time when convenience and safety is much in need, our customers can purchase their daily needs while shopping from the comfort and convenience of their homes.

It is also a time when we are able to support our eCommerce community by providing online solutions for our sellers and brands." – Leo Chow, Chief Executive Officer, Lazada Malaysia
Now you can shop this sale with RM888 in your Lazada Wallet
Yes! About that RM888… we really weren't kidding, ugaiz. When we say Lazada's one of our BFFs, we really mean it. As far as we know, we could be one of the few (if not the only) publishers out there who's doing this with them. (Ok, if got also never mind, but we wouldn't know because we don't stalk our competitors k?)
We have RM888 Lazada Wallet credit to give away to ONE Cilisos reader! To get it, just share our Facebook post (this one) with the caption below, and include the #1 most interesting thing you've learned during these few RMO days.
"The #1 most interesting thing I learned during this stay-at-home period is… <fill in your answer>"
Thank you @LazadaMalaysia! This 27 March, I want to shop from home on Lazada 8th Birthday! #Lazada8thBirthday."
Cilisos editors will be the one choosing the winners, and you'll have till 26th March 2020, 12pm to participate! Lazada will be in touch to credit in the RM888 to one of you guys, which will expire by 11.59pm on 27th March 2020. Standard T&C apply, if kepoh go read it here.
Seriously guys, RM888 can buy you enough toilet paper to wipe your butt until it disappears.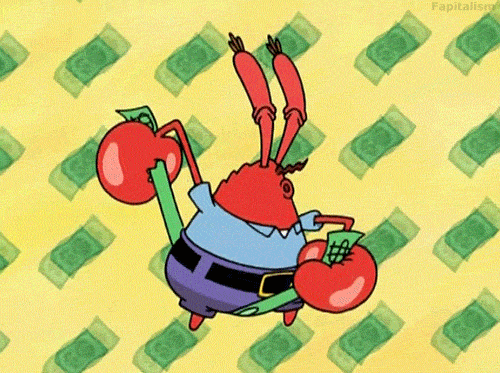 Kk. Don't waste time – faster join our contest! We may never run a contest like this again! (Lol we're honestly not even kidding.)
Oh, and stay at home k? Cilisos begging you. RMO period too long edy, we don't want an extension. Never thought we'd say this but… we miss our colleagues damn a lot. T_T
Update!

So, who did we give the RM888 to? Drum roll please….

Soscili reader Syafiqah Fatin! Check out her pretty creative entry:

FYI gais, we compiled all the entries with their names removed, and let our awesome Sosbos choose the best answer from there.

Here's why he picked Syafiqah's entry:
"It delivers the message in the most creative way out of all the entries. But more importantly, we see Malaysians working together to overcome this, as a community and as individuals. This MCO will be something for us to remember for a long time to come, and hopefully that sense is something that stays." – Uihua, Sosbos
So… what did Syafiqah buy with all that moooooneh? It seems like she's a bit of a kitchen genius, cause she bought a food vacuum sealer and a food dehydrator machine. "Well, you know, in case the MCO gets extended at least I can dehydrate my fruits," she tells us. "I also bought yoga blocks for me to do yoga at home, since my yoga class got cancelled due to the MCO."
(Freaking genius. We should've bought a food vacuum sealer too, we heard it can keep meat fresh in the freezer for like over a year or something. Y'know, if MCO ends in 2021 or something. Just in case.)
But even with an RM888 credit, she still uses clever strategies to shop the Lazada birthday sale. "My strategy is to get all the free shipping voucher as much as I can, and chup all the items that I want even before the sale starts," she shares. "Shopping at home is quite enjoyable, and as easy as A-B-C."
Cilisos gang also spent quite a bit during the sale! This writer ended up spending close to RM2,000 for a whooooole bunch of stuff (easily about RM4,000 in value if not for the discounts), and our beloved Sosbos at RM1,500. But we're not showing off yea… the kinda stuff we bought were really just the things that we needed for the home. (Again, y'know, juuuust in case.)
We're gonna leave you with some of our own tips on how to shop future Lazada sales in the best way possible:
Collect all the vouchers, QUICKLY! Especially those that are platform-wide by Lazada itself. Free Shipping, RM5 off, etc… there are multiple vouchers to be collected, and they automatically get utilised in your purchases so you don't ever have to worry about forgetting to use them.
Don't forget about dem sweet, sweet, coins. You can earn coins by doing stuff on the app, such as watching live videos, writing reviews, playing games etc. You can then exchange these coins for even sweeter vouchers!
Be quick to add to cart when you see something you like! There's always a teaser before the sale starts, where you can sometimes see how cheap the item would be on the sale day itself. For times like these, quickly add to cart! Check out on the day of the sale, and enjoy the discounted price. This is particularly useful for Flash Sales, where you'll be fighting with hundreds and thousands of people trying to buy the same item at the same time.
Don't ignore their live shows. Seriously. There are even sweeter deals that are only available during these shows, which you wouldn't get otherwise.
Lastly, reload your Lazada Wallet! We can't stress this enough. It's not so much about the rebates you can get, but the sheer convenience of it. It makes checking out so much easier and faster. Super super important if you're trying to get something from Flash Sales.
We're sure you're gonna find these tips useful for their next sale! And who knows – there's probably gonna be more features in future, and we can't wait to try them out. Till then, stay safe at home 🙂