When the Department of Justice (DOJ) of America released a lawsuit implicating a few prominent people in the 1MDB investigation, the focus of Malaysians were pretty much set on the locals like Jho Low, and Malaysian Official 1. Even after the hype of these two had died down a bit, we even talked about the supporting characters of 1MDB.
But in the midst of all this, we actually ignored one last person. And perhaps his story would have just faded into the night if he weren't such a big phenomenon. Anyway from the title you'd already know that this person is Leonardo DiCaprio la. But the reason that we've suddenly decided to talk about him is because a couple of weeks back a spokesperson of his released a statement about his alleged involvement in 1MDB.
"Several months ago in July, Mr. DiCaprio first learned through press reports of the government's civil action against some of the parties involved in the making of The Wolf of Wall Street.

He immediately had his representatives reach out to the Department of Justice to determine whether he or his foundation, the Leonardo DiCaprio Foundation (LDF), ever received any gifts or charitable donations directly or indirectly related to these parties, and if so, to return those gifts or donations as soon as possible." – Leonardo DiCaprio's spokesperson, as quoted by Deadline
But wait…what does he mean by gifts and donations? Did he know where the money allegedly came from? And how close was he to Jho Low? Well we figured our readers would have just as many questions about this as we did, so we asked them (and some friends too)! Here are 5 questions about the DiCaprio-1MDB story with (attempted) answers from CILISOS!
1. How did DiCaprio get involved with 1MDB in the first place?
This is based on general questions of his involvement in the whole 1MDB saga like:


In a way, DiCaprio has been somewhat linked to 1MDB for a while now through his association with Jho Low and Riza Aziz (Najib's stepson).
But just because he took pictures with Jho Low doesn't make him a bad person does it?…..Well maybe that's still up for debate but the point is, they've known each other for a while.
Many of you would already know that Jho Low and Riza Aziz were involved in the funding of DiCaprio's movie "The Wolf of Wall Street". While Jho Low's involvement isn't so clear, Riza Aziz is involved because his company, "Red Granite Pictures", funded the movie. In his acceptance speech when he won a Golden Globe for the role, he said this.
"Thank you to the entire production team. Joey, Riz, and Joe (Jho?) thank you for being not only collaborators but taking a risk on this movie. Truly." – Leonardo DiCaprio's acceptance speech at the 71st Golden Globes in 2014
And in the video you can actually see Riza Aziz sitting at the same table as DiCaprio did, but no sign of Jho Low.
This however, was in 2014. But go back a year and you find that in May 2013, DiCaprio's charity organisation (the Leonardo DiCaprio Foundation or LDF) and an auction house raised USD38.8 million for charity through an art auction. The DOJ reports that Jho Low had bought art at that very same auction house at that very same month.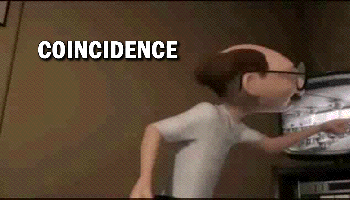 And this is what DiCaprio meant when he said he wanted to return the gifts and donations he received that may have been linked to 1MDB. But right now it still looks as if they were only acquaintances right? Well they may have been friends too.
Leonardo DiCaprio is actually not mentioned at all in the DOJ document at all. BUT he is widely believed to be the person referred in the document as "Hollywood Actor 1". And if that's true, the DOJ mentions that Hollywood Actor 1 once went out on a crazy gambling session together with Jho Low, Riza Aziz, and another guy….back in 2012.
2. Did DiCaprio check the source of the money before accepting it?
So we've established that DiCaprio had no qualms accepting alleged 1MDB money for 2 things:
To donate to his charitable organisation, the LDF
To finance The Wolf of Wall Street
And naturally, someone asked this:

As far as charitable organisations go, we couldn't find anything specifically that mentions that they have to check the source of the money. And to be fair, the money to his organisation, as mentioned earlier, seems to only point to him getting it from an auction.
In that case, should his organisation have had asked the auction house who were the buyers and where they got their money from? Perhaps, but we're not sure how feasible that would be. So on one hand the LDF could be innocent.
But on the other hand, we did find something from the UK gomen which mentions that charities should always be vigilant when it comes to accepting donations.
"The key to identifying suspect donations is to look out for exceptional features, such as unusually large amounts, conditions or complex banking and transfer arrangements, or a donation which in reality is some kind of loan." – UK Government, on their website
And there is reason to believe that the LDF was not totally vigilant when accepting the money simply because it was reported that some purchase records were broken at that art auction. This, and the fact that art is now a popular tool for money laundering, should have at least raised some bells for DiCaprio to try and find out where all the money had come from.
But anyway, he's said he'd return the money right? Problem solved? NOT UNTIL IT COMES BACK TO ITS RIGHTFUL OWNERS!….Apologies for the outburst, but it's a legit concern
3. Will the money ever come back to Malaysia?


To answer the more immediate question, it's not entirely clear who DiCaprio is returning the money to simply because he doesn't say so. BUT it's been reported that he is currently waiting for direction from the DOJ.
Still, regardless of where the money goes, is there a chance that it will return to Malaysia eventually? Yes, but it's not like we just walk up to them and take it back la.
"Owners of seized property can challenge a forfeiture action by filing an opposition claim and make the case to a court about why the assets should be returned. Generally, if the court rejects the claims and once appeals are exhausted, assets are forfeited and ownership is transferred to the government." – Columnist Jacob Gershman, in an article on WSJ
So we can get it back but Malaysia would have to fill up forms and do all the bureaucratic stuff. And thinking about it, who else can they return it to but to…. our gomen itself? 
But what if the US gomen rejects the claim? Then they will auction off the things that they have seized, and the money is channeled back into other law-enforcement agency budgets. 
4. Were there other celebrities who benefited from Jho Low's "generousity"?

Yes, other celebrities have actually benefited from his generousity. The WSJ reports that as the comment above mentions, Jho Low's company, Jynwel Capital was actually an underwriter at Alicia Keys' "Black Ball" (which was a ball meant to raise funds for an organisation working with children with AIDS).
And Alicia Keys is definitely not the only other celeb. Other celebs like Jamie Foxx, Busta Rhymes, Ludacris, and even Spiderman Tobey Maguire have all hung out with Jho Low, potentially enjoying a slice (or maybe a crumb) of his alleged illegal 1MDB gains. And that is not forgetting Paris Hilton who first push him into the spotlight.
But where do we draw the line as to who is innocent and who is not? Can we even do so?
5. Will DiCaprio and other celebs go to jail for what they've done?


If Leonardo DiCaprio really was the DOJ's "Hollywood Actor 1", there's actually very little evidence that he actually did anything wrong because this is how the DOJ refers to "Hollywood Actor 1":
For partying with Jho Low in 2012. Not a crime on its own right?
For thanking "Joey, Riz, and Jho" in his acceptance speech. Also don't think that's a crime la.
For all the celebrities that have partied with Jho Low, there was no "Hollywood Actor 2" mentioned by the DOJ. These other celebs may still have benefited from Jho Low, but at the moment there isn't enough to say for sure that the money Jho Low used on them was the money he allegedly got from 1MDB (because he did have a lot of money even before 1MDB). And even if it was 1MDB money, we don't know if the celebs knew.
BONUS: Questions that we did not have the answer to
As we said earlier, we asked our readers and friends for these questions. And while we've tried to answer some of the bigger ones, there were still a few that were beyond our investigative ability:

That is a very good question isn't it? The problem is, we don't think anyone knows for sure. A few articles here and there mention that he's currently hiding in Taiwan but then again, we can't confirm these too.


Obviously when you bring in DiCaprio, you're gonna get some Titanic references. Could we all just let Jack rest in peace already? (Apple sure did.)

We actually use this in our recent "Halloween Posters 2016" article. It's also a movie starring DiCaprio. Sadly(?), we couldn't find anything on there being a sequel in the making.

With all the recent white-washing going on, he might actually play Jho Low instead!

Not even gonna try and answer this one.
So yea, we don't have all the answers, but maybe…..
At the very least, we have progress on bringing closure to the 1MDB issue
Imagine, earlier this year our Attorney-General (AG) had said that there was no evidence of fraud in 1MDB. He also cleared our PM of corruption and it seemed as if the case was going to end just like that. And perhaps if nothing happened after that, maybe 1MDB really was just investment gone bad, rather than an actual crime-filled hole of debt (or is it a debt-filled hole of crime?).
But the things that happened after that indicate otherwise. Countries like Switzerland, Singapore, and eventually the US all got involved with the investigations. That led to us finding out just how much Jho Low has allegedly stolen, and the other people that were supposedly involved in 1MDB.
DiCaprio's statement is just another step forward in solving the issue. Despite him not being mentioned, it's a bit of a relief that DiCaprio quickly owned up to it and tried to do something about it. And the very fact that he's been so willing to part with the money goes some way in saying that perhaps the money is tainted after all.
Everyone of us knows that when it comes to picking his characters, DiCaprio is almost always the star. But the irony is that in this case, he isn't. He's actually still a very small supporting character, and so him trying to do something about it still doesn't solve it completely.
And as we've mentioned in previous articles, the only way to alleviate the doubts of the rakyat is for the main characters in this story to be fully transparent on 1MDB and all that it has done.