[Update 31/10/2016] R.AGE has made our country proud once more… by bagging another international award! Just recently, they were announced as winners of the United Nations Malaysia Award, whose past recipients include Marina Mahathir and the Malaysian Bar.
The journalist team was mainly cited for its contributions to the 2030 Sustainable Development Agenda. Adopted by 193 countries, this comprehensive plan aims to address major global issues such as poverty, hunger, healthcare and education. 
Besides that, the team was also commended for having produced top notch documentary videos which include the Predator In My Phone series. With that, CILISOS congrats Ian and his team for another job well done! [ok end of update]
Few people would argue against the fact that Malaysian journalism is facing A LOT of problems lately. Especially when you consider past incidents such as the closing down of The Malaysian Insider news portal early this year, last year's temporary suspension of two publications belonging to The Edge along with a number of times where journalists, both local and international were either detained or questioned by the police.
So recently, Malaysians were pleasantly surprised to hear that one of our very own publications won an INTERNATIONAL AWARD for INVESTIGATIVE JOURNALISM! OMG! And that award isn't a small thing coming from World Association of Newspapers and News Publishers (WAN-IFRA), which is one of the largest, most respected associations of journalists in the world, representing more than 18,000 publications globally.
Actually right… it isn't the first time that the MCA-owned, post-Ops-Lalang Star newspaper has won a journalism award – they've won 25 international awards just in the last six years. And guess what?
And a third of those awards (eight in total, including this recent one) were won by their YOUTH section… called R.AGE.
"R.AGE, the youth initiative of The Star in Malaysia, has taken the top award in the 2016 WAN-IFRA World Young Reader Prize for its innovative use of video, compelling journalistic storytelling and audience involvement."- Wan-Ifra website.
This particular award for Investigative Journalism  also took into account R.AGE 's latest documentary series, Predator In My Phone, which managed to get over 1.5 million views and most importantly, has ACTUALLY got the gomen to take action against sex offenders operating through mobile chat apps.
So how exactly does a youth section of a heavily-regulated Malaysian paper actually manage to do amazing work in investigative journalism? We sat down for an exclusive interview with Ian Yee, the Editor… to find out.
Hmmm… So why is the Editor dressed in black today?
"We are getting ready for a sting operation tonight," answers Ian.
A sting is one of those videos where they try to capture someone in the act (in this case, Ian didn't reveal the act of what in case CILISOS tries to spoil it). R.AGE's recent venture into video documentaries (since their September 2015 rebranding) has opened up lots of opportunities for the team to highlight issues in Malaysia. Does it get dangerous sometimes tho?
"We know the crime desk very well. The girls involved in the Predator series, we make sure we know where they are. We kinda got each other's backs and that really helps a lot. But of course there's always an element of risk involved. Like that time we got chased by elephants." – Ian Yee
However, danger is only one part of R.AGE's daily concern. Ian's team has just gone through one heck of a busy week. On Tuesday, they attended a Q & A session with a cabinet minister at the parliament. On Wednesday, they assisted the police with sex offender investigations. Thursday nite was spent with the Bar Council over discussions on how to reinforce sex offender laws. As for Friday (the day of the interview), Ian and his team are planning for the sting operation mentioned earlier.
But right now, he stops us for a second, and a big smile emerges on his face. R.AGE just got a congratulatory tweet from Khairy Jamaluddin.
WAH SO HAPPENING! Luckily, CILISOS and R.AGE have a bit of a bromance going on, so Ian could spend a bit of time telling us how this once fluffy youth section became an award-winning investigative outfit.
R.AGE didn't quite start off chasing elephants and dirty ol' men
Back in 1993, Tan Ju Eng started a program at The Star called BRATs which stands for Bright Roving Annoying Teens, which aimed to train a new generation of journalists at The Star. Fast forward to 2005, and Ju-Eng, wanted to expand this new generation of journalists onto a platform of their own… and train potential college students to handle real life journalist experiences.
At the time, one of the other BRAT alumni, Niki Cheong, was the editor of local men's mag NewMan. While researching a story at The Star library, he bumped into Ju-Eng, who then roped him into a meeting about the new youth platform.
"At the time, it was kinda The Star's strategy to engage with youth. When you're in high school there are these educational supplement mags (e.g. Kuntum) that students are forced by teachers to read, but once they reach college, no one forces them to read stuff anymore, so The Star was trying to plug that hole." – Ian Yee
The result… was R.AGE, although judging a book by its first cover in September 2005, it seemed a lot lighter then.
While the section did give heavy priority to what they thought youth might be interested in (Music, Happenings and Fashion according to the masthead), the team pushed to cover harder issues when they could.
"But it wasn't just the fun stuff that meant something to me. R.AGE gave us a platform to tackle issues affecting young people that weren't so commonly discussed back then – from child abuse to the urban poor, online bullying to HIV/AIDS issues, which won us several local and international awards." – Niki Cheong, R.AGE Ex-Editor's Note
Niki also suggested using multimedia and social media platforms as they represented the future of journalism, an idea which slowly gained ground as Ivy Soon took over as editor in 2007. Formerly from StarTwo, Ivy was a champion of AIDS-related issues. Taking over, she focused the team on reporting more serious issues.
"Youth editorial has always been talking down to youngsters, but Ivy pushed us to talk about more serious issues. She saw news as activism and told us there were opportunities in journalism to champion causes. For instance, young people were quickly becoming the highest risk group for AIDS – not drug addicts or homosexuals so Ivy asked us to create more awareness about this issue to practice safe-sex. Every HIV awareness day we had a pullout, and you can see an evolution of it." – Ian Yee
However when Ian finally joined the team in 2008, the youth section was still covering the important issues, but not necessarily conducting in depth investigations.
Ian brings investigation to R.AGE, by working 13 hours a day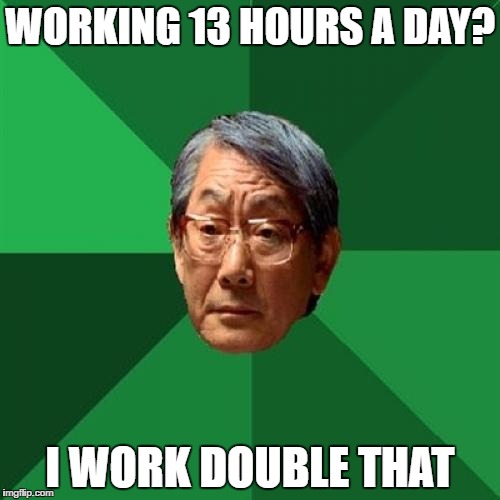 "I hadn't planned on being a journalist for more than six months. My masters degree applications had been sent out, and I was gonna go into finance."- Ian Yee, R.AGE website.
Even way back when Ian was a lowly intern at The Star newsdesk, his first assignment was pretty intense as he was sent to cover a potential bird flu case, going to an old apartment where children were getting blood samples taken and everyone was chasing chickens. A few weeks later, he scored his first front cover byline, for an article about the growing haze issue in KL.
Upon joining as a full-fledged writer, Ian began learning the trade from Ivy, with his first article covering youths and their willingness to vote. Four years later, Ian was handed the reins of editor at 27, the youngest at the time in the whole Star Group. Not long later, R.AGE was already gaining a reputation as more than a youth section, with their stories about Cybertroopers during GE13 proving to be interesting reads as they touch on issues rarely discussed in the open.
However, the team now had a different problem. There was a perpetual manpower shortage. With three, sometimes four people in charge of producing a weekly 12-page (sometimes 10) pullout, deadlines were tight… and the more they moved into serious issues, the harder it was to hire.
"When they realized that joining R.AGE wasn't about getting free movie tickets and other cool stuff, they left."- Ian Yee.
When Ivy handed the reigns over to Ian, they were pulling "stupid hours", sometimes working 13-hours a day, often including weekends for the first two years. "I always took pride of being first in last out," Ian told us. In addition to the weekly pullout, R.AGE had to juggle other responsibilities such as managing the BRATs program as well as organizing CHEER, an annual national cheerleading competition.
Eventually though, Ian did find the time to recruit some people, some of whom had little in the way of investigative reporting experience. May Lee was just about to quit a long, dreary stint at StarJobs, when a common friend hooked her up with Ian instead. Even with little experience in the field, Ian found something for her to do right away.
 "My first day at work I was roped into a photoshoot for hookup apps. I didn't have any real work yet so they used me for my legs." – Lim May Lee.
Soon afterwards tho, she got her chance to shine when she wrote several expose articles looking at websites that hooked young Malaysian girls up with older, more affluent men.
As R.AGE moved more into investigative pieces, they realized that pure editorial was beginning to limit them.
"We even sent someone into the colleges to buy marijuana. Man… we could've really used video for that." – Ian Yee
At some point in early 2015, Ian decided that it was time to start doing video.
But video is quite expensive. Then how?
At first, the newspaper's management was reluctant to provide extra funds for the venture into video. Instead the management made the R.AGE team a deal: if the youth section could provide sponsorship and advertising opportunities, then they would be given a bigger budget.
"Our revamp which we initiated last September to transition into making documentary videos faced a lot of resistance initially, cos it's an expensive and really bold move. Plus, when we saw VOX making seriously cool videos, we actually thought we missed the boat."-Ian.

*Editor's note: CILISOS lurrrves VOX!
With each campaign, the R.AGE team scrimped and saved, calling in favours and getting more affordable suppliers, and saving the extra money for video equipment. At some point Canon also sponsored some cameras, which the team is grateful for to this day.
Strangely, the breakthrough video that caught the management's eye, was about… cheerleading.
The CHEER video was a hit, with over 400,000 views online, but more importantly, it gained Clean & Clear and U Mobile as sponsors. The management took notice and called Ian in for a meeting to get his thoughts on online videos, and a direction was set, with a healthy budget to get some basic equipment.
R.AGE today: hope for the next generation of journalists
Today, R.AGE is a multiple award winning investigative reporting team (Yes, most of the team have watched Spotlight). Take for instance the two standalone documentaries, The Curse of Serawan which highlights the plight of a remote Orang Asli tribe suffering from an unidentifiable disease, and World Cup for Blind Football which introduces Malaysians to an obscure sport that we are apparently good at. There's also The Last Survivors, a documentary series made to remind the younger generation of what their elders experienced during the cruel Japanese Occupation around 70 years ago.
On a newsfeed that's prevalent with cat memes and websites ripping news off each other (CILISOS kena all the time), it's really nice to see an outfit doing real investigative work, and doing well at that 🙂
By this year, Ian's team grew to 12 members (check out their profiles here). On top of that, the office is looking pretty decked out with new toys. There are new cameras, lenses, microphones, and two spiffy new iMacs to edit. Strangely though, we only see one lighting rig, which is unusual for a video team churning out 4 videos a month.
"Elephant rush at you no time to setup lighting ya?" – Ian Yee
PS: The youth section is still taking in more members so write to [email protected] if you think you're cut out for the journalist life. Those who have basic coding skills enjoy an advantage. 🙂
This article was written together with Erik Ng, CILISOS.MY intern