For some odd reason, Malaysians tend to look up to our fellow Malaysians who are doing well abroad. We're talking about people like the Malaysian-American mayor in California, the Malaysian screenwriter who wrote Disney's Raya or the Malaysian-American footballer who played for Kansas City. #doneclaim
Then, there are other Malaysians who also made it globally… only for different reasons. One of them was a Malaysian lawyer, Hari Nada, who was a star (in his own ways) of a huge scandal in Japan.
To save your time, the video basically talks about the Nissan scandal (aka Ghosn scandal), which happened sometime in 2018. It involves a guy named Carlos Ghosn, Nada, funds worth more than USD140 million and tonnes of allegedlys because the case is still ongoing.
But to understand how Hari plays a role in this scandal, we gotta go to the very beginning.
At first, there was an alliance between three car companies
Back in 1999 when Nissan was in the brink of bankruptcy, Renault reached out a hand and saved the Japanese car company. This was the start of something new an alliance called the Alliance (yes, we're not even kidding) with Mitsubishi joining them in 2016.
The Alliance was led by Carlos Ghosn (pronounced as go-wn), who was the CEO of Renault and chairman for all three car companies. So, being the big, BIG boss of these companies would equate to earning a lot of ka-chings.
In 2017 alone, Ghosn was reportedly paid about USD17 million (RM70 million) in salary, shares and bonuses.
However, he wasn't actually the top paid car company boss despite being labeled the world's auto titan. And that's because the General Motors (the company that produces Chevrolet and Cadillac) CEO, Mary Barra was paid a whopping USD22.6 million (RM93 million).
So, in 2010, the American representative director of Nissan who was also Ghosn's top aide, Greg Kelly allegedly instructed Malaysian lawyer Hari Nada to start a series of plans to increase Ghosn's compensation. But it's not like Ghosn had asked them to do this, though.
Nada was allegedly put in charge of the purchase of Ghosn's personal homes across the globe and disguised Ghosn's pay to some extent. He was also apparently the guy who handled Nissan's subsidiary shell company, Zi-A Capital BV.
Throughout EIGHT years, Nada allegedly performed these activities, escaping attempts by auditors who were tryna look into these sus activities. That was until a whistleblower complained about Ghosn's family travel expenses to the company auditors in 2018 that they realised that Ghosn had allegedly used up more than USD140 million of the company funds.
Trapped in between, Nada then saved his punggung by cooperating with the Japanese authorities in exchange for legal immunity. This was all made possible by Japan's latest plea deal law. 
So, this was how Nada got involved in Nissan's investigation into the case and that's just – wait. There's actually a…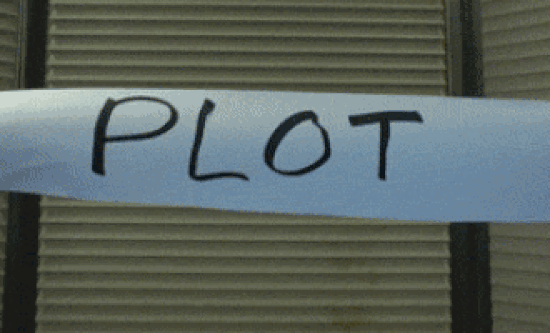 It wasn't all about Ghosn's earnings
To understand this part, we gotta put our gears in R and gostan a bit to 2012 when there were apparently discussions on the merging of Renault and Nissan. And this merger would mean that Ghosn would be getting an even LARGER ka-chings from what he was currently earning.
If this was the case, then why would Nada even bother going through all those hassle to increase Ghosn's compensation and benefits secretly? Well, that's because the people at Nissan, including Nada, were against the merger.
And this might also be why Kelly had allegedly convinced Nada to execute those secret plans for Ghosn because the latter was apparently trying his best to ensure that the merger won't happen.
But guess what, folks?
Some sources actually told BBC news that the merger was never gonna happen anyway.
Some people also believe that Nada allegedly ousted his own boss for the same reason. However, we gotta note that this is all speculative seeing how the investigation is still ongoing. But during the investigation, some people spotted some odd stuff going on.
Brace yourself for another twist.
Hari Nada might not be 100% innocent
As it turns out, Ghosn may not be the only person who's allegedly guilty of something. Throughout the investigation, Nissan's global compliance chief, Christina Murray and global legal counsel, Ravinder Passi sensed that…
Murray, who was responsible for listing down the names of people who allegedly violated corporate rules, noticed that among all those names she listed was Hari Nada. She brought this up to Nissan's COO, Yasuhiro Yamauchi, to find out the next steps to take.
However…
"Hari told him it was not necessary." – Murray wrote in an internal email, as quoted by The New York Times.
Passi, who was roped into Nissan by Nada and led the investigation, also noted the same thing, only in deets – the top guys were allegedly benefiting from compensations that they weren't entitled to.
"You had a revelation that a number of executives had benefited from share appreciation rights. Substantive amounts of money had been taken by these guys, when they weren't entitled to take them." – Passi, as quoted by AlJazeera.
So, Passi wrote a memo on this and gave it to independent directors of Nissan. However, the only outcome from both Murray and Passi's report was their removal from the investigation team.
Murray later resigned from Nissan but Passi wasn't as lucky. He claimed that he and his family were followed by people in vehicles (we don't think they drove Nissan cars cos that would be pretty obvious) and by foot. 
The Japanese authorities even went to the extent of taking his company laptop and phone, where all evidence from his memo was kept. This was why Passi left the company and went back to the UK where he had taken legal actions against Nissan.
Nissan, however, contested Passi's claims. Despite all these…
Hari Nada is still an exec at Nissan
It seems like at the end of the day, all the people involved in the Ghosn scandal either left the company or country. 
After being arrested a couple of times, Ghosn fled to Lebanon, where he might be untouchable seeing how the country doesn't sign the extradition treaty with Japan. He still faces charges for misusing Nissan funds and under-reporting his earnings, though, but he denies them.
Kelly, on the other hand, faced criminal charges related to assisting to arrange an undisclosed compensation for Ghosn. Kelly denied these allegations against him.
Nissan was fined a whopping USD22 million by the Financial Services Agency over the scandal. 
However, outta all the people involved in this scandal, only one person stayed in Nissan – Hari Nada. 
The Ghosn scandal is indeed an odd story to tell – what with the whole plot twists and series of people being followed. But with the investigation still running, who knows what else the probe team will discover uncover.