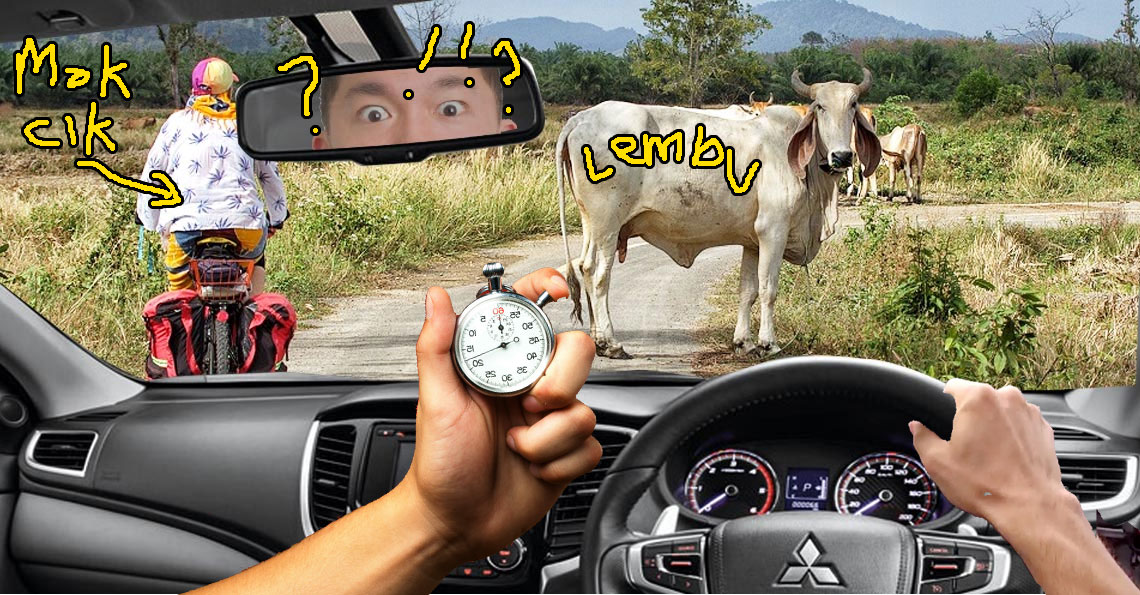 Hands up if you've had an accident / near miss on Malaysian roads. Driving in Malaysia can be dangerous. In 2016 itself, there were 521,466 reported accidents and 6,570 deaths in Malaysia. And the year before that, there were 489,606 accidents and 6,193 deaths. Our transport minister also said that about 80.6% of these accidents were caused by human error. 🙁
To survive Malaysian roads, you need to have sports athlete level responses to zooming mat rempits, flash floods, giant lorries, speeding buses and sometimes… ostriches.
So we worked with Mitsubishi Motors in conjunction with the launch of the Triton Athlete, and with the help of Sean Khoo, chief instructor at Drive Wise who specialises in defensive and skilled driving, we wanna test you on whether you can choose the smartest decisions when faced with dangerous driving scenarios in Malaysia. 
To simulate the ability to make a quick decision, we implemented a 30-second timer on each question. Do let us know how you did in the comments! (Take note of the timer at the top right corner of the quiz!)