[UPDATE: 31/3/2020] We're updating this article with the Health Ministry's recent clarification about this tag. Update is in blue.
So the latest thing populating WhatsApp today are these pictures of ministers with their access tags.
If it wasn't clear by our captions, it's important to realise that these images might just be of normal lanyards, or even photoshopped to include the device (it's a rectangle, which even a 1st year LKW graduate could 'magically' edit). The WhatsApp message also comes accompanied with a video of some hands demonstrating how the device actually works, and of course a business card on who to contact if you want to buy one.
So according to the video, the main active ingredient is a very low dose of Chlorine Dioxide, which apparently creates an anti-pathogen 'force-field' around you. All you have to do is take the satchel, slip it into a lanyard card holder, make sure the top of the holder is open, and VOILA! 45 DAYS of covid protection WOOHOOOOOO!
It's on sale on alot of ecommerce sites as well, but to their credit they were quite honest about its effectiveness.
SURE ONOT the Covid19 virus so easy to kill?!
"[T]he device is worn around your neck – nowhere near your nose and mouth which are the key portals for Covid infection. Should you bring the device closer to your face, the active ingredient, chlorine dioxide, would cause severe respiratory and eye irritations and skin burns, as it is highly corrosive," – Dr Ariane Davison – a virologist and immunologist to HKFP
Yes Chlorine Dioxide does kill pathogens, but only on solid objects. In fact, this Japanese dude named Hidekazu Nishimura did a study on these neck-bound 'force-fields' almost three years ago, and found them to be effectively useless.
"The amount of live bacteria on the plate was also found to be similar between the groups of those placed in the air close to the device and those in the controlled air for all devices and for both bacteria species, indicating no bactericidal activity against these bacteria with selected devices in these conditions. In addition, the gas concentrations of chlorine dioxide released by devices were measured at a 10-cm distance from each device. The detected gas concentration was found very low or zero ppb in every product." – Hidekazu Nishimura in a 2017 study on ResearchGate
So pretty clear that the device is a waste of money. But actually, we wouldn't recommend even coming near it, since Chlorine dioxide is a pretty dangerous substance on its own, even in small doses.
Wait… coughing and breathing difficulties? Doesn't that sound familiar?
But it gets worse. Rats exposed to chlorine dioxide actually DIED in the lab after 10-13 days!
This is probably why it's been banned in many countries.
So yes, not only is this product a scam, but it's dangerous as well – which is probably why the device has been banned by eBay and Facebook, and confiscated by both Vietnamese and Thai authorities.
In Malaysia, just today, the Malaysian Pharmaceutical Society and Pusat Racun Negara have already posted to denounce the product, but as of now, no updates from the Ministry of Health just yet.
[UPDATE] The Ministry of Health has recently clarified that the health tag has no health benefit at all. The Health Director-General Datuk Dr Noor Hisham Abdullah said that the public should refer to the ministry to check whether products or substances with claims that they could cure the virus are actually legit or not before purchasing them. [END OF UPDATE]
"Not even able to issue the use of semambu leaf herbs for the treatment of covid 19 Reda, the claim of new prevention method is coming up. This time it involves a modern product that is a hanging card in the shirt ('health tag') that contains chemicals chlorine dioxide." – Pusat Racun Negara
It's still available on certain sites, but CILISOS has also sent them a notification out of public responsibility 🙂
Uncertain times means we have to be more vigilant than ever before
It's called the Covid-19 novel virus for a reason. It's the first time we've faced something like this, and for obvious reasons, that's going to create alot of uncertainty. How it spreads, the economic impact, the rules or communications from the government…
And in any space of uncertainty, some people are going to take advantage of the situation. We had claims of insecticide killing coronavirus, people selling DIY test kits, and of course email scams.
Which is why there are two important take-away points here.
Research anything you read, and take everything you see in the next few months with a big ol pinch of salt.
Don't share something unless it comes from a credible source (e.g. malaysiakini.com, bbc.com) or you've already researched it before sharing.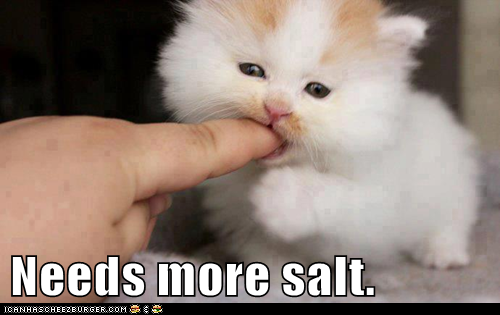 While sharing news help make everyone more well informed, sharing fake news actually makes society worse. We have that to thank for rampant racism, panic shopping, and now potentially a lanyard that could give you the very symptoms it purports to prevent.
So yes, perhaps social distancing also includes increasing your suspicion level on the information you share and believe. Sekian PSA. And remember kids…