Just 3 years ago, Malaysia was still a country with petrol subsidies, but that all changed when the gomen decided they weren't going to pay for those subsidies anymore. Malaysia then moved to a float system, where the prices of petrol locally would be determined monthly by the prices worldwide.
For the longest time, our Editor-In-Chief had been wanting for one of us writers to write about how these monthly petrol prices in Malaysia are calculated. Sadly, it kept getting postponed either because of something more current or we just forgot. In fact, our saudara at SOSCILI ended up writing about it before us.
With the price of petrol and diesel going up in the past 2 months, we thought it would be a good time to translate their article. But as soon as this writer started researching about the topic, we realised that some major changes are coming where petrol prices are concerned.
So just to be clear, we will no longer have a monthly petrol price, but a weekly maximum petrol price. In other words, the gomen will be setting a ceiling price, and all the oil companies can sell their oil at whatever price they want as long as it's not above the ceiling price. And the thing is, news about the gomen introducing a price ceiling only started to circulate last month, so the announcement did come as quite a shock, perhaps even more shocking than being surprised by Shell's "gadis air mineral".
But naturally as consumers, many of us would be wondering, won't that make life more susah for us? So we tried to have a look, and it seems that it may just be a good thing for us petrol users because…
Petrol companies would be trying their best to give the lowest price possible
The Malaysian Competition Commission (MyCC, a gomen body which ensures free and fair competition in commercial markets) has said that Malaysians would benefit from the price ceiling simply because that pits all the petrol companies against one another to give low prices.
On the gomen's end, they explicitly say that the ceiling price is meant to be a fair price for everyone, BUT then it's up to the petrol companies whether they want to follow it or not.
"When we (the government) have decided on the ceiling price, whether they (oil and gas industry players) want to sell the oil at lower prices for promotional purposes, we leave it to them." – Second Finance Minister, Datuk Seri Johari Abdul Ghani, as quoted by Bernama
In fact, back when the gomen abolished the petrol subsidies, PAS had actually suggested that the gomen introduce a price ceiling for petrol for that very purpose. And a price war may not be so bad after all. For example, Grab and Uber have been engaged in a price war for some time now, only to the advantage of the consumer.
Another political party, SUPP, also said that a price ceiling may help to stop shops from increasing their prices ever so often. 
But will it actually be good for the country as a whole? Well, there's definitely criticisms about the new petrol price ceiling as well. We actually first heard about the plans for the price ceiling from a reader by the name of Syazeri Shahruzzaman, who told us about a press statement by the Perak Petroleum Dealer Association (PPDA, no not the weird Japanese song). And in that press statement, the PPDA brought up that the ceiling prices may have a domino effect on the economy.
"When fuel prices go up, traders take the opportunity to charge their customers more. For example, a 20 sen increase in fuel will sometimes result in traders increasing their prices more than the fuel increase. When fuel prices drop, would the traders reduce their prices?" – Saiful Azlan bin Mohd Kassim, President of the PPDA, in a press statement
In other words, their fear is that if the price of petrol goes up and down, the prices for goods would just keep going…up.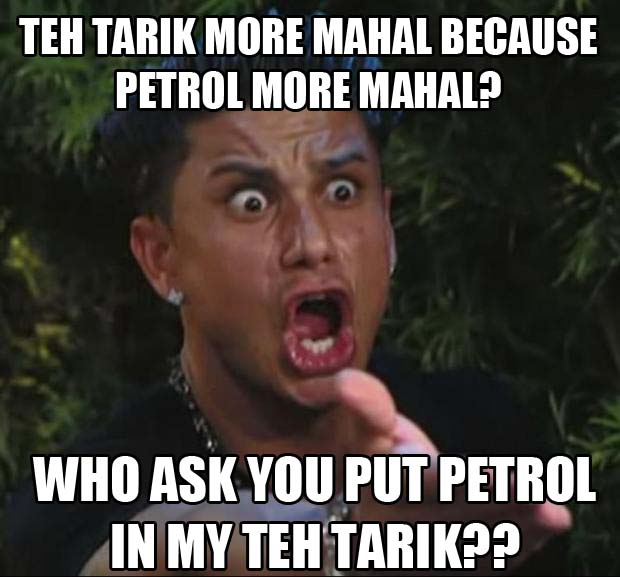 But didn't SUPP say that the price ceiling would prevent these price hikes? Well it's possible that when SUPP referred to the price ceiling, they were referring to a fixed price ceiling which is used to combat inflation. As far as we can tell, when articles talk about price ceilings in general, they refer to one that is fixed, but in Malaysia's case, the price ceiling of petrol is one that is changing every week. And it's worth considering that while there is a petrol price ceiling, there is no price ceiling for everything else.
So while it can benefit the consumer, more may need to be done to ensure that other industries don't take advantage of the situation to increase their prices. But consumers aside, there are some elements to this price ceiling that aren't directly associated with the consumer, but should be talked about regardless.
There is a group of people that might suffer because of the price ceiling
In the midst of writing this, we actually tried to get in touch with the President of the PPDA, Saiful Azlan bin Mohd Kassim, but the thing is, this was all he was willing to tell us.
"No comment, but what I can say is that we are concerned for the smaller petrol dealers, especially in the rural areas." – Saiful Azlan bin Mohd Kassim, in an interview with CILISOS
He did not elaborate on these concerns, but it seems that he isn't the only one. PKR's Rafizi Ramli also brought up that the new price ceiling may badly affect the petrol dealers in the rural areas.
"In rural areas, the sales volume is lower because of the low population.

Petrol stations may be accused of profiteering when they do not lower the oil price below the ceiling price as this will be unprofitable for them to do." – Rafizi Ramli, in a statement, as quoted by Free Malaysia Today
In other words, while many people may be benefitting from the price war, some of the smaller dealers won't because they can't afford to do so. And they're not the only ones voicing out, the Sarawak Petroleum Products Agents Association and Sabah Petroleum Dealers Association both have also relayed their concerns where these price wars would cause the smaller dealers to close down, and that in turn would cause consumers living in rural areas to have to travel further to get their petrol.
Seeing as to how so many of these petroleum organisations are still very reserved about the whole price ceiling, it looks as if there is still a lot the gomen needs to do to allay their fears. It also doesn't help that the announcement was only made earlier this month, but the price ceiling will be implemented at the start of next month. And some people have brought up that perhaps there is another reason for this price ceiling.
The price ceiling seems to point to something bigger
One bank from Singapore has pointed out that the price ceiling may be sign that the 14th General Election is on its way.
"If we assume the relevant components in the pricing mechanism will no longer be fixed, but subject to the overall price ceiling, the ultimate beneficiaries are the consumers." – UOB Kay Hian (yes, that's the name of the bank), as quoted in The Star
The report goes on to elaborate that by introducing a price ceiling, the gomen can somewhat taichi the burden of providing petrol subsidies to the petrol companies (because of the price wars). In other words, that also can give the gomen a way out when people complain about petrol being expensive.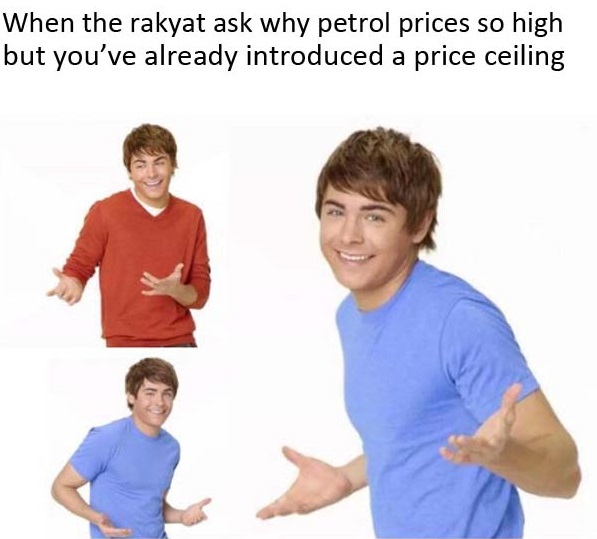 And this may only be one of the things that indicate the General Election is near. Aside from political parties, and the Suruhanjaya Pilihan Raya themselves saying that they are prepared, there are other signs indicating it, but perhaps we will leave that story for another day.  😉
But perhaps one thing would be able to make this petrol price ceiling work
At the moment, it seems that while the price ceiling may benefit most consumers due to the price wars between companies, it looks as if many petrol dealers are still unsure about how it might affect them. And as the gomen looks determined to go through with the price ceiling regardless, there may be one teensy, little thing that they can do to help make the situation better.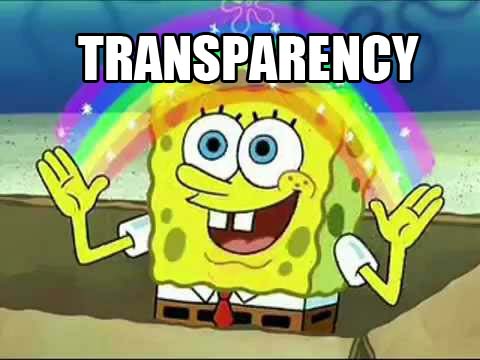 In the article done by our saudara at SOSCILI, they actually tried to explain how the gomen calculated the monthly prices that we currently have. And while they did provide some really interesting calculations, they pointed out one problem at the end: the gomen said that they won't be revealing how they calculate the prices.
This article points out that that itself could be a problem.
"Unfortunately, the government has not provided a clearer picture of the new measure, and what we see is one that lacks some key information.

As a result, people begin to imagine and speculate as they try to analyse the boon and bane of the new policy." – Article by Sin Chew Daily, on Free Malaysia Today
With so much uncertainty, maybe it's too early to say that this petrol price ceiling will be a good thing. But one can hope that the gomen will eventually explain how this new system will benefit both the rakyat, while also protecting those who rely on the system to make a living.