This article was originally published in September 2021.
[Update: 14 June 2022]
As of now, it's been about 9 months since A Pet's Journal, along with a few other shelters and stores, were exposed as an (alleged) scam. And though there's still yet to be any news on the whereabouts (and existence) of the story's many characters, people have been more concerned about something else… Where'd the doggos go?!
Fortunately, after so long, we've finally got answers. A Facebook user recently posted that they came across a pet store in Bandar Puteri asking for people to adopt their dogs since they'll be closing down. Lo and behold:
Now, we don't know if the store is indeed closing down and we don't wanna speculate about whether or not they have any ill-intentions. But as long as there aren't any weird terms or requirements to buy something or to pay an adoption fee, the dogs ultimately still deserve a chance to find their fur-ever homes; regardless of whether they might be coming from a store that's related to APJ.
[End of update: Read the rest of the article for context!]
---
We were recently alerted to an alleged scam that's being unraveled by some Malaysian animal groups on FB. At first we thought it was just a run-of-the-mill scam but, when we looked into it, we weren't prepared for the findings. It didn't seem like just an ordinary scam. It was the ulti-mutt scam. You could even call it the 1MDB of animal charity scams. It was 1MDogB.
This isn't clickbait goreng-ing either because, if anything, this case has waaaaaaay more twists and turns, including claims of:
Money laundering & fraud
Faked pictures
Fake people that don't exist
Potentially stolen identities
We hope you've got your pup-corn prepared for the ride.
They were all independent shelters run by animal lovers… at first glance
For many independent animal shelters and charities, Facebook is one of the best ways to get the word out and provide donors with updates on what's happening. It's not much different for the 4 organizations below, that only seemed to be connected by their love for animals:
A Pet's Journal – A dog shelter that cares for almost 160 injured and disabled stray dogs. The shelter was supposedly owned by a veterinarian named Dr. Jaasreen Kaur Sandhu, whose husband Sivabalan has been assisting with the running of the shelter.
Erlang's Dog – A one-man rescue shelter started by an uncle named Mr. Chun Guan (a.k.a. Uncle Erlang) who cares for 59 dogs in his home.
Quan Shelter – A dog shelter with 73 dogs ran by a man named Uncle Quan.
Shui Fen Dogs – A page started by a girl named Shui Fen and her grandmother, who appealed for help after people supposedly kept dumping stray dogs at their home. Houses 42 strays.
(Note: With the exception of A Pet's Journal, all Facebook pages are no longer available at the time of writing)
Out of the four, A Pet's Journal and Erlang's Dog were able to develop quite a following online.
A Pet's Journal was quite popular, selling a variety of dog cookies and meatloaf as a way to fund their shelter. Erlang's Dog also went viral after Uncle Erlang posted that he got C-19 and was worried about what would happen to his dogs if he didn't survive, which got a bunch of media attention and donations. Though it isn't clear how much he received in donations, we heard that the amount was pretty large.
For the longest time, it seemed that these shelters were each doing the best they could to make life better for our furry friends
…Until someone found something BIG.
BIG NOTE: Until an official investigation has been made, everything here is alleged. Because we don't want to bombard you with 'allegedly' every sentence, so just mentally add 'allegedly' before every point. 
'Uncle Erlang' made a mistake.
So, from Uncle Erlang's real name and photo, you probably wouldn't disagree with us that he's an elderly Chinese man. Well, when Uncle Erlang posted his positive C-19 test results, he didn't blank out the scannable QR code that came with the document. And when you post something scannable, for sure there'll be someone itchy enough to scan it.
And the few curious people that did were confused when the results belonged to a man named Tamil Vanan A/L Annah Dorai.
When supporters started asking questions, the post was quickly taken down with a statement saying that the tests got mixed-up, and that the test actually "belonged to one of the helpers at Erlang's Dog". This answer wasn't convincing enough for some, so they went to work retrieving SSM documents belonging to the organization.
The SSM documents revealed that Erlang's Dog wasn't even owned by a "Mr. Chun Guan", but a man named Dinesh A/L Paniselvam. They also discovered that this supposed "charity organization" was actually registered as a sole proprietorship, which means that it wasn't actually a non-profit.
With that, people started digging deeper into Erlang's Dog, and found that rental money that was supposed to be transferred to Erlang's Dog was actually transferred to the account of a woman named Pavitra A/P Annah Dorai.
If her name sounds familiar, it's because you read the same patronymic four paragraphs ago; as the person named in the positive C-19 test results – Tamil Vanan A/L Annah Dorai. This largely shows that they could either be siblings, or coincidentally have fathers with the same name.
So wait, how did Pavitra factor into all of this?
Pavitra was linked to a number of pet-centric businesses.
Pavitra's SSM business ownership information showed that she owned a number of businesses that offered grooming services, along with selling pet products and dog cookies/meatloaf. These were:
La Mode Pets – physical store based in Kuchai Lama.
Aurora Pets – physical store based in Sri Petaling.
Fatty Rosie – physical store based in Puchong.
Pepper Pets – a branch of La Mode Pets.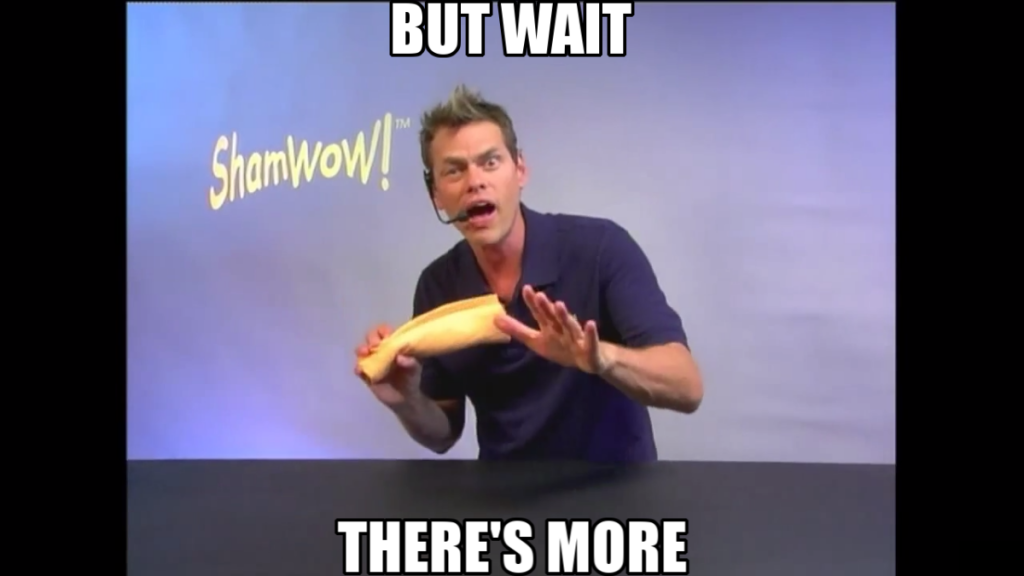 As we've mentioned above, A Pet's Journal was supposedly owned by a veterinarian named Dr. Jaasreen, while her husband Sivabalan helped out and ran their social media accounts and other administrative stuff. However, no one has actually seen any pictures of Dr. Jaasreen, leading some of the pet-lovers-turned-investigators to suspect that she wasn't real.
They ran her name though the Malaysia Veterinary Council and Veterinary Registrar (a registry of veterinarians in Malaysia) and found nothing, even though one of A Pet's Journals' earliest posts in 2017 wrote that she had been a veterinarian for 8 years.
And while there weren't any pictures of Dr. Jaasreen, there were pictures of her husband Sivabalan. Except, someone with a friend who attended Sivabalan's wedding said the woman he married wasn't named Jaasreen. The name of the woman he married was…. Pavitra.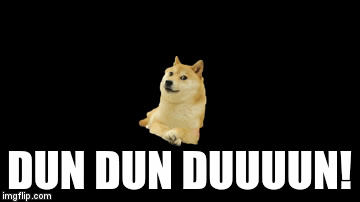 Some of the donors/online sleuths believe that the donations to these "shelters" were actually being channeled into Pavitra's businesses, which would technically be a form of internet fraud at best, money laundering at worst. There are a number of people who have made purchases of salmon cookies and meatloaf through APJ who have yet to receive their orders.
And this is where the Shih Tzu really hit the fan because there's some evidence pointing to the fact that…
Uncle Erlang and Uncle Quan might be Sivabalan in disguise.
Okay this is where it gets into Scooby-Doo or Criminal Minds terrier-tory.
The speculations of Dr. Jaasreen being fake prompted the pet loving sleuths to look further into the social media pictures posted by A Pet's Journal and they noticed that some pictures seemed a little sus; almost as if they were touched by a Photoshop angel, like this photo of 2 volunteers:
Btw, we're not censoring any of the faces here on purpose because of the claims that these people don't exist. If this is you, please let us know you exist and we'll issue you a public apology.
But that isn't all. They also started looking into pictures of Uncle Erlang to verify his existence. And while they did not find any suspicious pictures of Uncle Erlang, they did find this old picture of Sivabalan wearing an orange shirt and a black necklace that seems pretty familiar:
Besides the shirt and the black necklace, we realized that Uncle Erlang and Sivabalan's hair had around the same hair parting. This same hair parting also seems pretty similar to those in pictures posted on Quan Shelter's Facebook page:
While there have been theories that the faces were taken from photos of dead people, the more plausible theory is that these were a combination of face-tuning (using face-altering software like FaceApp) and Photoshop, with the male characters played by Sivabalan and the female characters played by Pavitra.
Possibly face-tuned hoomans aside, people also began to wonder about the doggos themselves – Were they really as sick and paralyzed as they seem? Were there really that many doggos?
There have been claims that some injuries on the dogs were Photoshopped, but these are yet to be proven. However something more provable are similarities between the dogs found in photographs posted by the different shelters (APJ, Erlang, Quan, and Shui Fen), which led people to believe that some of the dogs were being repurposed in photo appearances for the different shelters.
Though we can't say for sure if these are the same dogs or if they coincidentally happened to look the same. Similarly, we're not censoring these doggos on purpose, so if you're one of these doggos, let us know and we will issue you a public a-paw-logy.
But jokes aside, those who have been involved in the situation have begun lodging police reports, and are actively asking for those who have been involved with the shelters to come forward and make their own police reports.
The true victims are the dogs themselves.
If they exist, no one knows what has happened to the shelter dogs, although a recent video posted by the new A Pet's Journal page seems to show that the dogs are still under their care.
As the situation is still ongoing, we can't say for sure whether the allegations against them are true. We've also reached out to all the shelters named, but none have responded. However, some of the animal lovers who've been following this entire saga have vetted (pun unintended) through the points presented in this article.
But ultimately, regardless of whether or not the allegations are true, this situation has likely created a sense of mistrust in the community that is going to make it harder for any animal shelter or charity to obtain donations in the near future; regardless of how genuine they may be.
Update: There have been new deve-loaf-ments in the case. Click here to see our follow-up!