Pretty much everyone on social media saw the Tropicana dude.
FYI This article is NOT about Tropicana dude.
In fact, many residents around KL demonstrate their disappointment in quieter ways. Stanley Saw is a Singaporean businessman who's been living in Malaysia for about 15 years and currently owns a condominium unit at Aurora Residence in Puchong.
"I like the people here. They are chilled and relaxed as compared to Singaporeans." – Stanley to CILISOS on why he chose to live here.
There are actually more Singaporeans like him who live in KL but we'll keep that story for another day. 😉
When Stanley first bought a condominium unit at Aurora Residence, he didn't think that he would have to face so much trouble. He bought a unit for about RM500,000 to RM600,000 which is probably not a bad price for a luxury condominium in that area, especially when it is equipped with facilities and features like a hanging garden. In fact, his unit is located on the same floor as the hanging garden.
However, he soon came to a realisation that there might be some problems with his purchase. One of it is how the hanging garden actually "looks like a smoking area" instead.
Stanley told us that some other things that Masteron allegedly failed to provide were sufficient windows and the type of tiles according to the Sales and Purchase Agreement (SPA. Remember this acronym for later k?). That's probably why he got a bit frustrated la. And then he found out that he wasn't alone.
About 200 other residents also felt the same towards Aurora Residence's developer, Permodalan Masteron Sdn Bhd (Masteron). This is probably why the residents created a WhatsApp group for dissatisfied residents to vent out their frustrations against Masteron. The chat group is also used to discuss on what kind of actions they can take against Masteron and they had actually filed a legal suit against the developer by June 2018.
In the chat group, Stanley posted some stuff…
And then he got sued for his WhatsApp messages
Just like most of us, Stanley has never been sued by anyone and this is the first time he's gotten himself into a defamation lawsuit. So, of course the whole experience was initially scary.
"You panic la. I said all this (alleged defamatory remark) in a closed group. Of course, I was scared. Anyone in their right mind would be scared." – Stanley's reaction when he found out he was getting sued.
But how did Masteron know what he wrote when they are NOT even in the chat group in the first place? And, according to Stanley, this action might seem like a way to scare the residents off because of the ongoing suit brought by the residents against Masteron.
In addition, just like in some other cases, there might be a potential settlement from this class action suit. Settlements might be common because, according to the secretary-general of the National House Buyers Association, Chang Kim Loong, some developers may use delaying tactics that will eventually cause residents to drop their claims and "beg" to settle out-of-court. Chang added that this probably happens because pursuing the matter may be expensive and time-consuming. On top of this, home owners often seltte their cases with out of court cash settlements such as in Cyberjaya and Kuching reportedly.
Imagine if you will, being offered the chance of being sued, or receiving a cash settlement.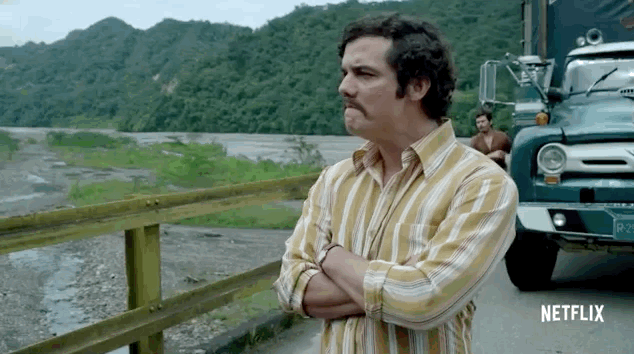 Unlike in other cases, Masteron actually responded by suing Stanley and another resident, Fiona Lim, for their alleged defamatory remarks about the developer. Oddly enough, among the 200 residents who are members of the WhatsApp group, only two people are singled out and are facing this lawsuit. Masteron may have targeted them both because they allegedly believe that Stanley and Fiona are the ones leading the class action suit… although Stanley is the one leading the suit. :/
According to Masteron's statement of claim, Stanley and Fiona's alleged defamatory remarks in the WhatsApp group includes it's alleged history of delivering products which are not up to the satisfactory standards, alleged financial manipulation and how it has used related companies to achieve its desired results.
Waitamin, does this mean…
People in Malaysia can ACTUALLY be sued for… WHATSAPP!?
Short answer apparently – YES. If the person you chat with on WhatsApp takes a screenshot of your conversation and shares it publicly.
That was exactly what happened to a couple in Sabah whose private conversation on WhatsApp with their aunt and uncle was spread to other people. When that happened, the couple sued their aunt and uncle for defamation because their aunt was the one who leaked that conversation and they actually won the case. This is probably because…
"Everyone who publishes it (a defamatory message) to a third party may be sued as every fresh publication may constitute a fresh cause of action." Kelly Khoo of Malis & Khoo, defense counsel for Stanley and Fiona's case, to CILISOS.
There is also another case where a developer sued a financial adviser for publishing a defamatory post about the developer on Facebook. According to Kelly, it might be common for cases like this to happen since Facebook posts and forums like Lowyat are forums which are open to the public anyway.
But what about WhatsApp groups? Before we get to that part, we gotta understand what constitutes defamation or libel. Apparently, there are three things that can make a statement defamatory which are:
causing damage to a person (lowers a reputation of a person in the eyes of public)
is about said person and
if it is said to more than one person other than said person (yes that means mamak yumcha also can kena)
You might wonder, but what if the statement is untrue?
"The truth of the content is not relevant for the plaintiff to establish a case of defamation, however truth becomes important for the defendant to rely successfully on the defense of justification. So someone could say a completely untrue statement, but it wouldn't necessarily be considered a defamatory statement." – Kelly told CILISOS.
This would also mean that a true statement may help someone against a defamation suit because it is an absolute defense for defamation. Which probably means… yes, it may be considered defamatory if a statement is untrue. This is probably what Kelly is trying to point out in her defense argument. Upon analysis of defense, some statements made by Stanley and Fiona may have an element of truth to it(more on this later).
And because this case happened via a WhatsApp group unlike the Sabah couple's case, the statements made by Stanley and Fiona might not be defamatory. This is because a WhatsApp group consists of people who may have similar interests.
"All the purchasers, over 300 of them (in the chat group), are already purchasers of Aurora. The purpose of the WhatsApp group is to air their grievances against the developer and to decide whether or not to take action against the breach of SPA. (What Stanley is doing is) Disseminating the information to these people who all share a common interest may be considered a moral obligation on Stanley and Fiona's part to share such information." – a lawyer told CILISOS.
This means that Stanley might have only be sharing information that may be needed by the group members to help them decide to take action against Masteron for breaching SPA. In fact, one of the defamatory remarks that was filed against Stanley and Fiona wasn't even made by any of them.
There are actually more things that can help you defend yourself from a defamation suit and you can read more here.
Even if statements made in a WhatsApp group may be used for a defamation suit, Masteron still might not win because….
… there is evidence to support Stanley and Fiona's statements, especially on the things Masteron allegedly did to another condominium in Puchong called Koi Tropika.
Before we go on to that part, let's look at who owns Masteron. It is reported that the Choy family, who owns Menara Choy Fook On in Petaling Jaya, owns Masteron along with other subsidiary companies under Masteron Groups. One of it was Utararia Development Sdn Bhd which previously developed Koi Tropika.
Similarly to Stanley, the residents of Koi Tropika didn't have much problem purchasing the condominium units up until 2013 when something happened to Utararia. For some odd reason, Utararia allegedly went bankrupt right before the residents were issued their strata title – which is kinda a shared land title divided by all the people living in a condo complex (and sometimes housing communities).
Assuming you've watched the video…
You probably get the idea that developers may be responsible to give out these titles. So how come the residents weren't issued with strata titles for Koi Tropika? Strangely, Utararia was bankrupted by one Effective Trading which is the same management company doing Stanley's condo! Effective Trading then allegedly wound up the developer Utararia.
"After winding up the liquidator steps into the shoes of the directors of Utararia. This affects the issuance of the strata titles as the developer is no longer an ongoing business, and likely will have no funds to complete it's contractual obligations. Therefore, Utararia under the purview of the liquidator will need to get additional funding from the purchasers to get their strata titles issued." – Kelly.
By now, you might wonder how this is even related to what Stanley said in the WhatsApp group?? Stanley actually pointed out that Masteron has something to do with the winding up of Utararia. And he may not be wrong.
"In our defense, we are trying to establish that Effective Trading and Utararia are both related to Masteron group. Initially the board of directors of Utararia was controlled by the Choy family. Just four months before the winding up, they resigned and put in two nominee directors." – Stanley.
At the end of the day, this case may be pretty important as…
The judge's final decision will set a standard for future defamation suits
Kelly mentioned that Stanley's case may be the first of its kind in Malaysia. At the time of writing, the residents of Aurora Residences are helping Stanley and Fiona with their legal costs through crowdfunding. This is probably because defending against a legal action, especially one brought by a developer with deep pockets can probably cost a fortune.
"It (Getting sued) was scary, even for the lady (Fiona). Her husband contacted me about the legal cost and I said I'll help them out with it." – Stanley, who is in a joint suit with Fiona.
So, the residents created a Facebook page called Save Aurora Puchong.
Stanley and Fiona's case is still ongoing as we speak. At the end of the day, only time would tell what happens to this case and the judge's decision would eventually tell us if a conversation as private as a WhatsApp message could be used against us for defamation charges in the future.
Fingers crossed. Deletes WhatsApp.