Quick! How many parties are there in BN? If you remember your high school history well enough, you'd probably say… more than 3? There's UMNO, MCA, MIC… some fellas in Sabah and Sarawak too… Err… maybe PKR also? Wrong! (Hope you didn't say the last one……). There are actually 13 groups that make up BN, if you didn't know.
Let's talk about one BN party that not many people seem to know of…. Introducing myPPP, or the People's Progressive Party!
Oh by the way… actually, this writer already knew about the party for years, but was surprised that many people he spoke to had never heard of them in the first place.
If you haven't heard of this funny-looking acronym and now your face blur sotong like that, don't worry. Officially with BN since its inception in 1973, myPPP is a liberalist, center-right-wing party (means leaning towards current gomen's ideals, not oppositions').
myPPP is quite active in places like Cameron Highlands and parts of Perak. You can have a read of some of their work and get a feel of what they do here and here. They've been around for quite some time too, but we'll get into that later. First things first though…
Can you believe myPPP has 600k members? 600k!!! So many ppl!!!
This… is a pretty big number. For comparison:
Although some parties in Malaysia disclose how many members they have, not all do this. Doesn't seem to be any legal or electoral obligation to do it anyway though. We'll just have to take myPPP's word for it then:
Fast track 2014, the PPP is 600,000 strong in membership with a network of over 4,700 branches nationwide… All registered members carry a membership card signed by the President… – personal website of M. Kayveas, former myPPP president
Or the word of the Malaysian Book of Records, which has taken into account the super large number of the myPPP fam bam. This Sin Chew article from 2007 too says the party had 530k by that point, so maybe they really do have so many pppls. We wonder how they keep track of err'body. Google Sheets maybe?
Despite the party being a multiracial one, Indian members make up the bulk of myPPP members. In 2006, 48% of myPPP members were Indians, 32% Chinese, and 13% Malay (sadly no recent data available sobs). It sure looks like there are mostly Indians in the party if you Google them or check out their social media pages though.
They also have a thing for incorporating input from the younger generation in their policy making. In fact, at a 2015 EGM, 40% of myPPP delegates were observed to be younger than 40. Here's what some of them had to say about myPPP:
"I came to the PPP because I saw they were serious about wanting to groom the youth to become leaders and to serve the country," – Muhammad Yassir Arafat Kassim, quoted from Yahoo Singapore

"Other parties just talk about, but they are not serious about it (nurturing youth leaders)," – Mark Yogaraj, Yahoo Singapore
Wait… Why haven't I heard about myPPP before? No FB or…?
Well, the party hasn't been doing so well in the past. In fact, there were times where the party wasn't even ALLOWED to contest in GEs! Which is why you probably never heard of these fellas. It was only in 2004 that BN chairperson at the time Abdullah Ahmad Badawi let myPPP contest on behalf of the coalition, after many, many years. Huh? What happened? Why so much drama?
To understand this better we need to travel back in time.
myPPP's history dates back even further to 1953 (like, way before Merdeka in 1957) when it was first formed as an OPPOSITION party against the Alliance (BN's predecessor, ICYMI, which ruled Malaya from independence day on). Reports say the party was quite accepted among the locals during its early years, primarily because of the popularity of its two founding brothers.
Err… which brothers? The Seenivasagam brothers. Darma Raja (D. R.) Seenivasagam and S.P. Seenivasagam were founding members of myPPP and served as office bearers upon its incorporation. Kanagaratnam Pillai was its first president. Under their combined leadership, the party provided efficient local government for the people of Ipoh. The two brothers, in particular, were fondly remembered as party members "who stood up for justice, equality, and the common man" <3. Read about it here. 
One year later, though, the team made the move to join the Alliance. Why??? Opposition right? There doesn't seem to be much information about why this self-professed opposition party suddenly u-turn and joined the other side (sorry our Googling skills sucks :/), but, the party eventually left and returned to the opposition AGAIN in 1955, and THAT we know why…. 
Then known as the "Perak Progressive Party", it joined the Alliance the following year and won a seat in the Ipoh Town Council but withdrew in 1955 due to non-allocation of seats for the party – The Star
By the late 1960s, myPPP grew as a strong opposition party, despite the passing of its co-founder D. R. Seenivasagam. At one point, they were just almosttttt able to form the Perak state government (meaning it had secured a majority in elections, woah!). It did pretty well in the 1969 GE (thanks to the Chinese!), winning 4 parliamentary seats and 12 state assembly seats. But when two of its members went to other side later on, myPPP lost the majority it needed.
So how did they become a BN party again? Or Alliance. Or whatever
Well, myPPP actually has a pretty complicated and long standing relationship with big brother BN. Just after the May 13 1969 racial riots, it seemed only logical to get everyone on the same page in order to preserve national unity.
So myPPP got roped in since they were able to garner support from both the Indians and the Chinese (according to their Wiki). And whadyaknow, in 1973 bygones become bygones and the whole of myPPP joined BN founding members to form the new coalition, post-Alliance.
The decision [to join BN] was based on the belief that for the country to achieve political, social and economic stability, parochial and narrow party interests must be given up for a national multi racial outlook – myPPP's Wikipedia 
So from bringing down the Alliance to being one of its successor's founding members… myPPP kinda in it for the long run hor? No hard feelings. But the story doesn't end here though. When BN gave the mandate for certain seats to them in elections once they joined, myPPP kinda… flunked and did REALLY badly. They lost ALL of the seats they fought for starting after 1978, all the way up to 1999!!! (see picture below).
And for that, myPPP's membership in BN was briefly revoked from 1988 until 1993.
It was also at this point in time that the party went through a lot of internal struggles as well. There seemed to be a lot of disagreements about who should be president. From 1978 to 1993, a total of SEVEN presidents came and went, following the death of co-founding member S. P. Seenivasagam, and… well, things went off with a bang. At one point, the courts and the Registrar of Societies had to intervene to decide who the legitimate leader was.
Since the death of the Seenivasagam brothers, it has been a party wracked by leadership problems. It has seen various presidents like Khong Kok Yet, S.I. Rajah, Paramjit Singh, Tee Ah Chuan and former MCA leader Mak Hon Kam before Rajah took over the helm again in 1988 – The Star
So what happened in the end? How come suddenly power got 600k?
Things got better for the party after myPPP member #000001 got more involved. Tan Sri Datuk Seri Dr. M. Kayveas, who took over as party president in 1993, has long been regarded as the person who finally brought stability to the party in the 90s (like Avatar Aang from The Last Airbender teehee). But many old timers who caused the party's internal squabbles wanted to take back the helm and tried to push Kayveas out of the way.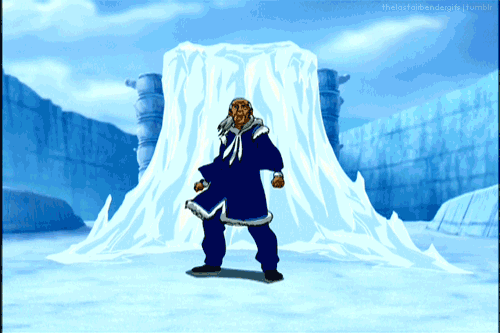 Under Kayveas' 25 years of leadership, however, a lot of good came about for the party. In 2004, he came out victorious in the General Elections of that year, winning the Taiping seat and becoming the party's first MP in 30 years. The party become more united, and more members started rolling in. Then, as promised by then Prime Minister Tun Dr. Mahathir Mohamad, in 2006 Kayveas was appointed Senator in the Dewan Negara, a first for myPPP.
2006 seemed to be like THE year for myPPP, but sadly, it didn't last that long. The 2008 Malaysian General Elections saw the party being DECIMATED (meaning the party wasn't allocated any seats for BN). However, the party retained its representation in the Dewan Negara and was allocated a Deputy Minister post.
Under current BN chairperson Najib Abdul Razak's leadership, myPPP still got the chance to contest in GE13, getting not one but five seats to contest in. And how did they fare? Well….
That election outing was disastrous for PPP, with the party being routed in Kepong, Kota Laksamana and Kota Alam Shah, while Kayveas himself polled only 23 percent of the ballots in the contest for Pasir Bedamar, a state seat in Perak – Malaysiakini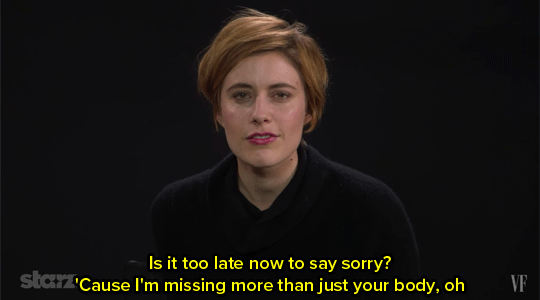 Errr… so 600k and no seats? How does this work?
Sometimes, just because you have a big pool of voters, it doesn't necessarily mean your party will be prone to getting a higher number of seats. (And vice versa.) Like in GE13, for example:
MCA had 867.8k votes, but only won 7 seats.
MIC had 286.6k votes, but got 4 seats.
UPKO, a Kadazandusun majority BN party, had 53.5k votes, and managed to get 3 seats. MIC had about 80% more members than UPKO, but still got only one more seat than them.
Opposition party STAR had over 45k votes, but didn't win any seat at all.
Well, you'd think myPPP would be asked to leave BN if they weren't able to pull in their weight regardless, no?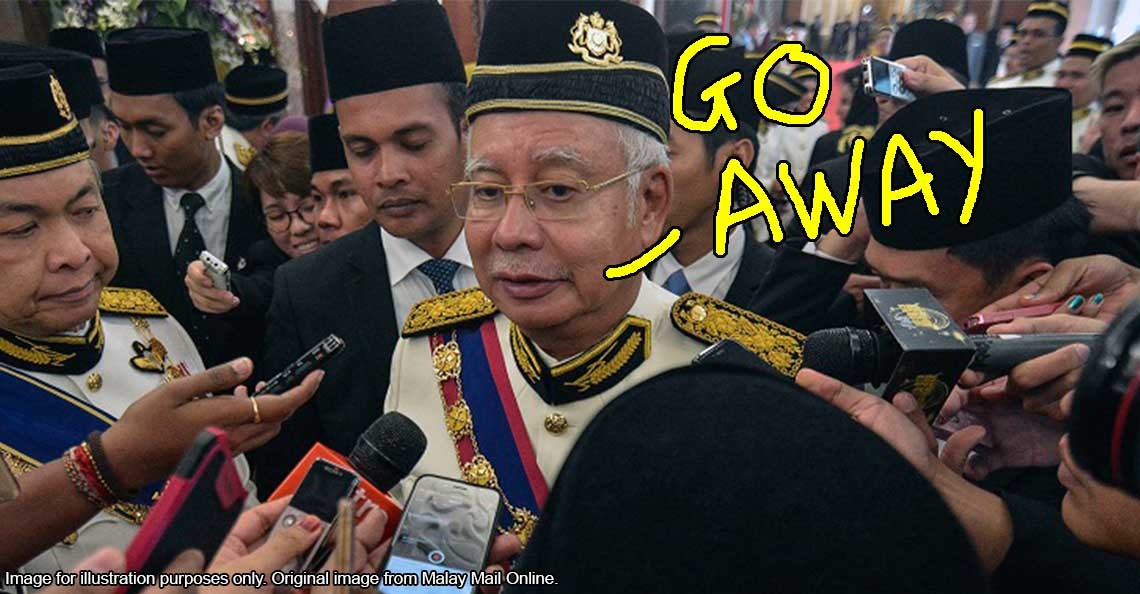 Well, try the other way around. True to their track record, myPPP actually threatened to leave BN AGAIN in 2007 for what looks like the third time. And what for? Because the party reportedly didn't get its preferred allocation of seats for GE12 the following year, the SAME reason it first left the Alliance way back when.
In July 2007, Kayveas was alleged to have mentioned an ultimatum to leave the Barisan Nasional coalition if the ISA is not amended and his party is not given any allocation of seats in the next general election – NST
At a PC later on, Kayveas clarified that there was no such ultimatum, and that myPPP and BN were still BFFs ("just friendly request je"). And so myPPP stayed put, although this didn't come without any repercussions. The following year in GE12, myPPP was axed from contesting in any BN seats. 
 In GE13, the party had just one seat to contest in. Later when BN formed the gomen, a myPPP VP was taken up as a Senator but it wasn't Kayveas… burrnnnn.
But guess what happened? Kayveas did it again. He threatened to take the party out of BN just a few weeks ago. This time though, the party didn't want to have any of it, and Kayveas himself QUIT. Why?!!!
Long story short, Kayveas really wanted to contest in Cameron Highlands, although the seat has always been a MIC stronghold since its inception in the early 2000s. According to some party members, Kayveas jumped the gun and allegedly spent party funds in Camerons, when really the money should have been spent in the seats they were already going to go all out for with the PM's blessings.
"We had the entire machinery working in Cameron Highlands. Money, time and energy spent for no reason other than to serve the needs of the president's interest in Cameron Highlands," – MyPPP secretary-general K Mohan, quoted by Malaysiakini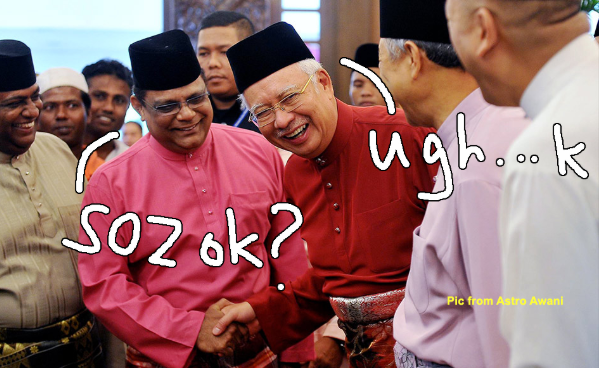 So Kayveas left, but not before some drama…. He said he resigned, but the party says he was sacked. A few days later though Kayveas TOOK IT BACK and said he was coming back as prez. Who was right, no one knows coz myPPP says they sacked Kayveas too.
So… what's going to happen with myPPP and Kayveas? Kayveas has already said he won't contest as an independent in Camerons, and will help BN to win, despite their differences. And myPPP? They're okay with the whole thing. In fact, as history tells us, they've always been used to not getting the seats they wanted.
So same old, same old… we guess?