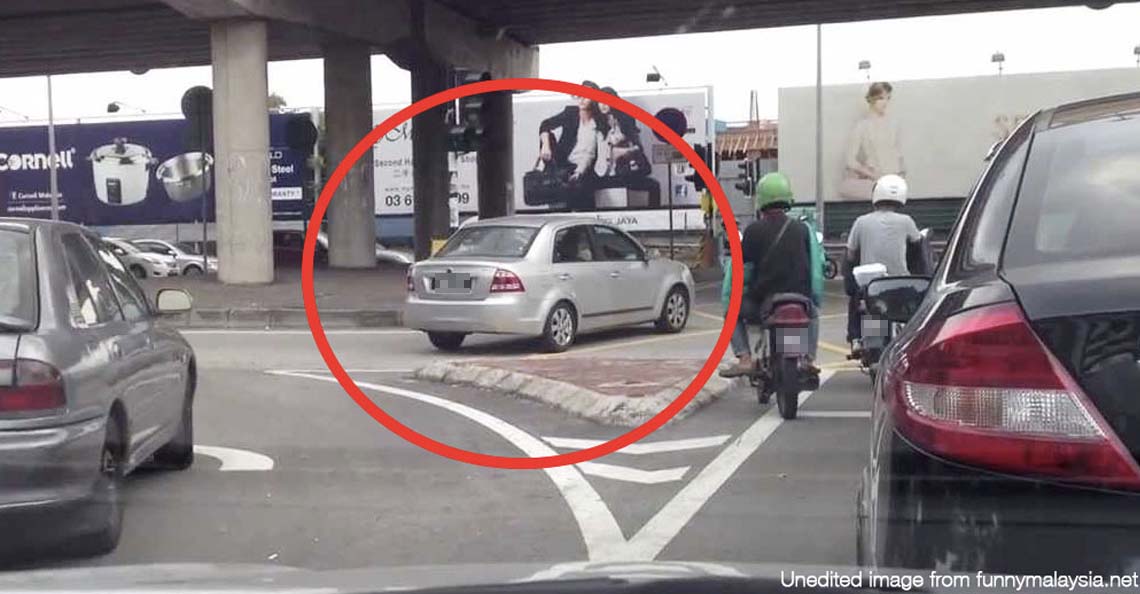 Ahhh driving. Whether to work, to school, to yet another super crowded shopping mall on the weekend… driving is a HUGE part of the Malaysian lifestyle whether we like it or not.
According to research, Malaysia has one of the highest % car ownership in the world… and KL-ites are estimated to spend at least 53 minutes in traffic jams A DAY! Multiply that by 280 working days annually, and that's a whole MONTH of your life in a stagnant vehicle! To add to that, Bukit Aman Traffic Investigations and Enforcement Department director Deputy Commissioner Datuk Azisman Alias even said that road accidents in Malaysia went up from 533,875 cases in 2017 to 548,598 in 2018. o_O
So with cars being such a huge part of the lives of so many Malaysians, we wanted to know…
How would a typical Malaysian react if they were to get into an accident?? ??
As ugaiz know, Cilisos is super kepoh about the things that make Malaysians, well, Malaysians. And this time round, we're lucky enough to partner with our friends at Allianz Malaysia for our latest survey. (And yay… thanks for this month's salary Allianz!!!)
FYI, they're known for the Allianz Motor Comprehensive Insurance. While a lot of people generally think that car insurance = free tow truck and claim repair only, their policy has SO much more value than just that. It comes with Allianz Road Rangers, a FREE nationwide motor-accident assistance that will be with you every step of the way.
Let's say you kena accident at some ungodly hour in the middle of the highway… their 24-hour helpline will be there to answer your call for help, after which they'll send their First Response Bike Brigade (Klang Valley only) to ensure your safety. Then they'll also get you their Allianz tow truck (yea, not any dodgy tow truck from funny syndicates), who will then send your car to one of their Allianz authorised repair shops.
Some of ugaiz may have been left stranded at the scene of the accident before, but in their coverage, you'll also get e-hailing vouchers so you can get home safely. As for the repair itself? If eligible, they can approve Own Damage (OD) claims as fast as 10 minutes. Once all that is done, you don't even need to go to the repair shop… they'll deliver your car to your doorstep (only at selected Allianz Malaysia workshops) OR provide you with an e-hailing voucher so you can pick it up hassle-free! (Terms and conditions apply, for more info please go to their site.)
So with the Road Rangers, no need to worry so much if you ever get into an accident OR if you car breaks down suddenly. But even so, don't laaa drive like a Fast & Furious wannabe and annoy other drivers! Speaking of which…
… take our Kereta Kaput Survey 2019 now!
Which of Malaysia's infamous driving habits annoy you the most – double parkers, lane hoggers, speedsters?

How long were you driving till you got your first accident?

Would you sneakily run away if you hit someone's car?
As you already know, Cilisos is a buncha data freaks… so we wanna find out all these and more in our Kereta Kaput Survey 2019! We'll show you how you fare against the average Malaysian ^_^ But faster k, survey ends in two weeks! (Results will be out in a few weeks after closing date)