With our east coast being hit by the worst flooding in 30 years, there have been numerous efforts by organizations as well as ordinary Malaysians to help out. You can read our initial article about these flood relief initiatives here, but for now we're going to be talking about one called Mission #wangnee. 
We initially thought of including this in our original article as an additional point and reposting it as an update but after some consideration, we decided to feature it as an article because it'll be too long for a listicle (too many pictures) and also because…
…These guys have literally turned mud into gold (sorta).
So here's the thing; the Mission #wangnee organizers who have been volunteering at a flood site in Jerantut, Pahang noticed that when flood waters receded, it also left behind a whole lot of mud.
Here's the reason for the mud: Rainfall is usually carried by rivers to catchment areas such as dams, lakes, or the sea. However, uncontrolled deforestation and development has caused soil erosion and a buildup of mud in rivers, making them more shallow. Coupled with a lack of trees acting as natural water catchments, a heavy downpour now generates more water than the river can handle, causing it to overflow, carrying water and mud into the surrounding areas.
Clearing out the mud, they thought that instead of just disposing of it, they could make Chinese gold ingots out of the flood site mud. You know, those things from old-timey Chinese movies that look like pirate captain's hats-
Apparently, the idea of shaping them as gold ingots came about because Chinese New Year is just around the corner and the cantonese word for "mud" is "wong lai," which also sounds a lot like "prosperity comes to me" – "wong lai". So what would symbolize prosperity more during the CNY period?  Pineapples, because in cantonese it's also "wong lai"  That's right, gold ingots!
If you're thinking that this was an odd project to undertake, it's because Mission #wangnee is the brainchild of ad agency Naga DDB. Naga's creative director Alvin Teoh tells us that the team felt that doing a "happy" CNY greeting in light of the flood situation "didn't seem right," and instead sought to turn what would usually be viewed as negative into something positive. Considering that they're also the same guys who did that video of Malaysians being paid to say racist things, it probably isn't too much of a surprise.
Here's the video they did this time. It's super-cute la.
How did they do it??
Well, the first thing they did was to clear out the mud from the area…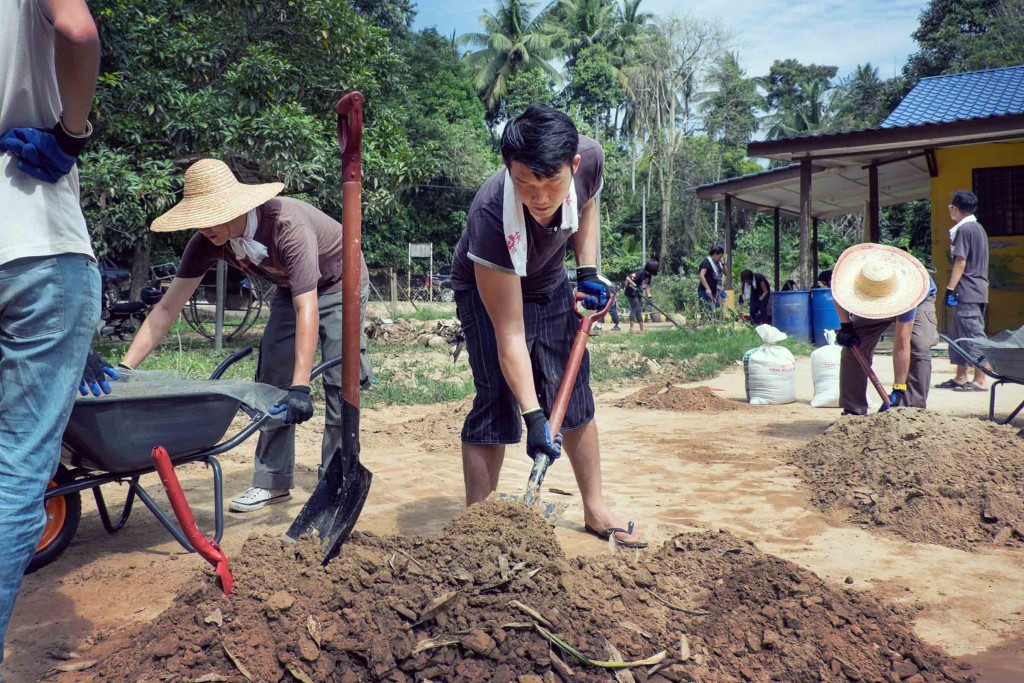 …and trucked it back here, to a pottery workshop called A Touch of Clay in Segambut where it's mixed with other substances to make it suitable for molding, since pure dried mud is extremely fragile… And then they started work!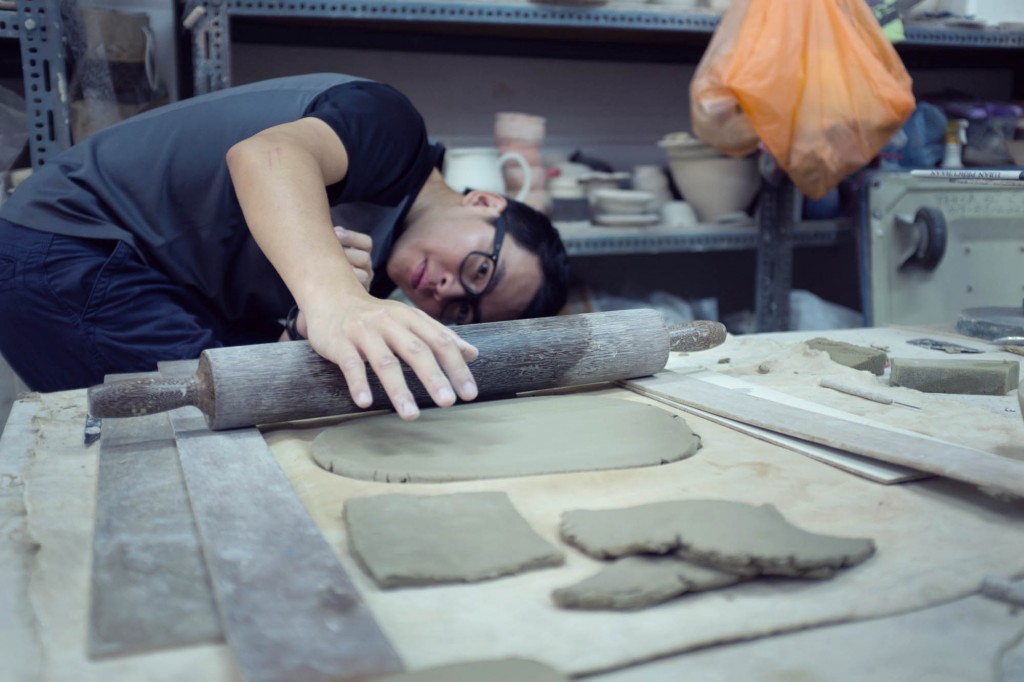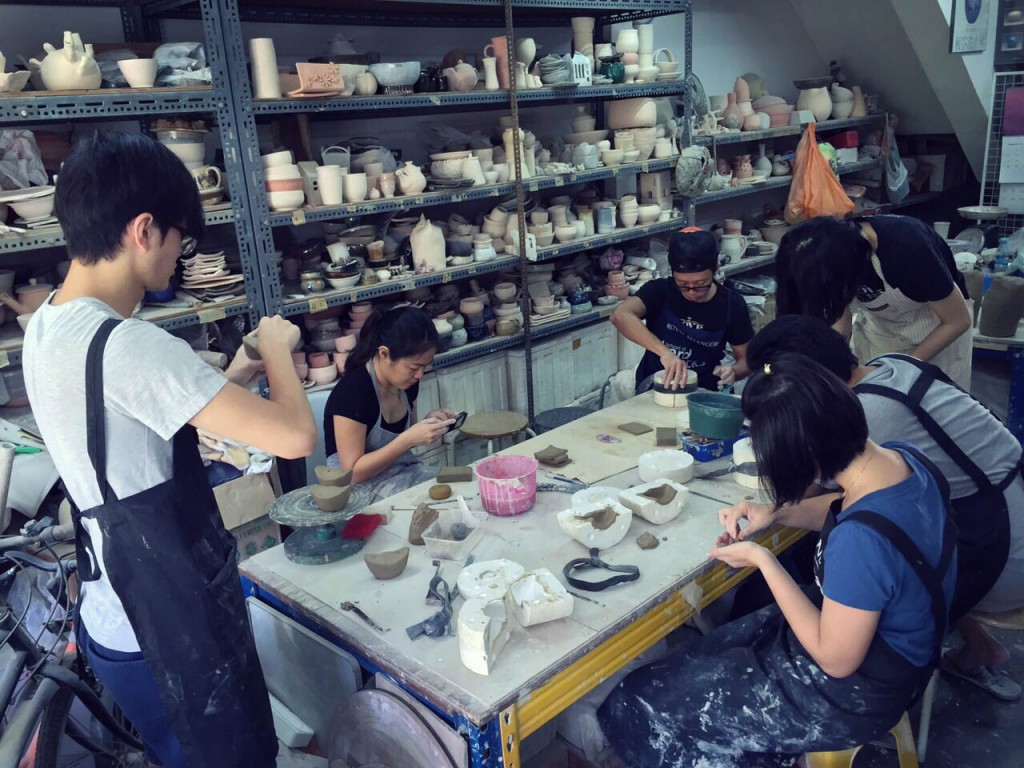 This writer was fortunate enough to be invited to make some of these ingots himself, and really, it's very different from that scene in Ghost in terms of romantic spin spin happyfuntime.
Under the guidance of clay-sculpting sifu Mr. Cheah, we got started pressing the clay into the molds, setting the pieces in place, and removing the imperfections, smoothing the surface out.
The final result?
Of course, this isn't final product as it has to be dried and packaged still.
And finally….. the finished product:
I thought you said it was
gold

?! CILISOS lied to me! Again!

Whoa! Hold on there! We didn't mean literal gold – we meant it in form and in spirit.

As we've mentioned in our other article, the flood has seen Malaysians get together to help out, be they organizations like Maybank or *cough* Naga DDB or just a regular person using Facebook to gather donations. And for once, we aren't being hangat-hangat tahi ayam about it… as recently as last week, at least one group was still actively organizing excursions to the affected areas.

So when we asked Alvin if the ingots would be painted gold to, y'know, look the part, he said no; they wouldn't. The choice to keep the original appearance is to remind donors where the ingot came from and to stand as a tribute to all Malaysians who have come forward to help.
"What we have done is nothing, but we used our platform as storytellers to pay tribute to Malaysians from all walks of life coming to help. They organized themselves to help out." – Alvin Teoh
He also mentioned something which we're quoting here because it sounds like a nice tagline for an ad  😆
"The flood was a bad thing, but it also led to another flood… A flood of compassion"
So yea, say what you want about ad agencies, but you can't deny their ability to spin things right round faster than Flo Rida on a fun fair teacup ride.
WAAAAAIT! How do I get one?
Oh yeah, sorry, forgot about that. You can check out  their website or click here for the online store where you can pick up your own ingot for RM88, RM128, or RM168. Funds will be used to purchase materials such as schoolbooks, furniture, and other items that will help them resume their lives. Excess funds will go to NGOs working in Orang Asli outreach.
There are only 500 pieces available, so get yours ASAP!