[interaction id="564e96f8b8db3ddc5e4b08d5″]
Wait…did CILISOS say FREE books?!?!
Yes, we did. Usually, nothing in life is free, but this time, we're serious wan. The book is called 'Cerita Malaysia Tidak Ke Piala Dunia'. Written by a guy with a name that sounds like a Harry Potter character. Lucius Maximus. 😀
We actually found out about it through a Facebook post on 17 Nov by the publisher DuBook Press. They've already gotten 400+ likes, 100+ shares, and lots and lots of excited comments.
But why is this guy willing to lose $$$ by giving out free books??
(Duhh, it's Severus Snape).
THIS is Lucius Maximus…
CILISOS contacted him him through DuBook Press to talk about his book. Lucius Maximus' real name is actually Najib Anuar. OMGNOWAY! "It's just a name I thought of spontaneously when I used to blog about my previous work anonymously," he told CILISOS. And the 36-year-old guy works as a government servant summore, hehe 😀
So DuBook Press is his other job, where he's Chief Information Officer. He and 2 other guys founded the company in 2010. It's where you can get all your cool, indie Malay-language books.
"We founded DuBook Press for one reason – and that's because BM-language books are mostly romance novels. We were looking for something different." – Lucius told CILISOS over the phone
Check out their other books here.
But spend so much time and effort to write a book, WHY wanna give away free? Well, whenever DuBook Press publishes a new book, they generously give out 50 copies for free! Bet ugaiz are gonna start stalking their Facebook now 😛 Though 'Cerita Malaysia Tidak Ke Piala Dunia' was published in 2012, they hadn't gotten around to doing that. So now that World Cup 2018 qualifying matches have started, they've started giving out this book like 'in-conjunction-of' lah.
More details about how you can get a free copy in a bit, but first…
What's the book about?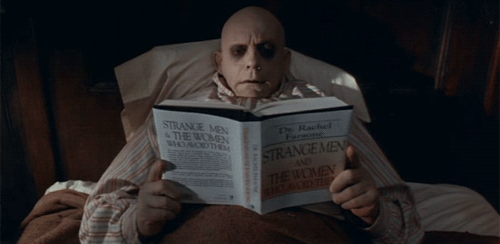 'Cerita Malaysia Tidak Ke Piala Dunia' is 157-page book, that a gives readers a glimpse of the Malaysian football team's efforts to win the World Cup qualifying stages, since 1974. Lucius literally went through EVERY. single. news clipping and dug up all the old archives to write about their 40-year journey in a story!! So the book has stories from 1974, 1978, 1982 and so on…
So what are others saying about the book? We found reviews on Goodreads and MPH Online that were pretty darn fantastic la!
Lucius says it's not that that fans are not aware of the dire situation of Malaysian football, but the book is sorta like a confirmation to it. That's why they love it. Not to mention, there aren't many books on Malaysian football – or Malaysian sports in general – saturating the local market. Other than a book on Mokhtar Dahari (SuperMokh). So his book is pretty one of a kind.
How did he come about writing something like that?
"My first book 'Cerita Piala Dunia' was published in 2010. I didn't expect to get such good reception. Some fans said why don't you write about this. That's how I started the book." – Lucius
So you'd expect him to be a die-hard football fan huh? But Lucius just describes himself as a normal guy who loves watching football on the weekends. He used to write for Sokernet as well, a local football blog.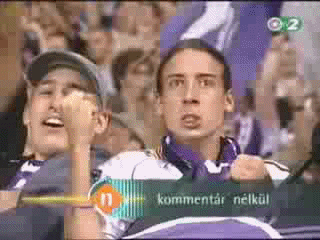 Still, he could give us insight on Malaysian football… or rather the POLITICS of Malaysian football, which has hindered us from getting better at the game. Technically, it's something every Malaysian fan knows la, he said.
"The biggest reason is mismanagement of the team. Politicians and royalty have a lot of say in selecting players. Then there's the attitude of players – in 1998, they sneaked out of training camp to go to a nightclub. The manager found out and dropped 6 main players." – Lucius
Recently also there was a case when our national footballers were seen smoking in some restaurant in Singapore:
Sighs. We asked Lucius if he has any faith in the Malaysian team, that they might one day participate in the actual World Cup. But he says it's hard to tell. Unless the governing body FAM can manage properly. "There's a possibility coz we do have talented young players."
As for football hooliganism, like the recent match with Saudi Arabia, where fans threw flares onto the field, Lucius says that shouldn't be the way.
"I can understand their frustration. Fans have higher expectations when our players perform well, like in the SEA Games. But when we move out of the ASEAN region and play against Japan or UAE, etc. That's when you see the gap. But what the fans did…that's not the right way." – Lucius
So before we said goodbye on the phone, of course we asked him who his football hero was. "Too many to choose. I'm too young to say Mokhtar Dahari. I've never watched him in a match before."
Ehh, interesting! So how can I get it for free?
Simple. All you need to do is post an A5 sized envelope and RM1 stamp with YOUR OWN ADDRESS to this address:
DuBook Press,
1-5-1, Lot 3, Tingkat Bawah, Bangi Sentral,
Jalan Medan Pusat Bandar 7, Seksyen 9,
Bandar Baru Bangi,
43650 Selangor.
But remember, this offer is only until 24 Nov 2015!!
If you missed the date, you can still buy it for RM23 here.

As for Malaysian football, let's hope one day we'll see SuperMokh arise in a talented young player.