[Updated 19/10/15] Hey ugaizz, there's a new video of Melvyn posted by Pulse Sessions, and it's preeeeetty crayyy (the good kind). It's only two months since his viral Facebook video, and we can't wait for more!
[ok end of update]
Not many of us would know the term 'fingerstyle', a guitar playing style where you pluck the strings with your fingers instead of using a guitar pick. Simple concept but it's really not as easy as it sounds.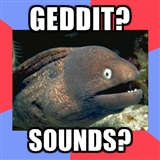 Some of the more prominent international names associated with fingerstyle include Tommy Emmanuel, or in more recent times, Korean music prodigy Sungha Jung.
And in Malaysia 2 names come to mind: Az Samad (btw he's A. Samad Said's son!) and Zack Kim (femes for his version of Super Mario, among many others) who's not exactly a Malaysian but was based in Malaysia for a few years. In fact, the song Kau Ilhamku, that one emo Malay song that everyone knows, is also a fingerstyle song, but with words la.
But you may need to prepare yourself for what comes next. The other day there was this video going around Facebook of this kid playing the guitar. A Malaysian kid. Checkidout.
Doesn't this video just make you wanna go like "OMGBBQPTPTN….!" Well we did la. And to help you better understand what we felt when we watched this video, we're gonna list down some of the thoughts that ran through this writer's head as the video progressed.
Is that an MCKL uniform? Lol.
He gonna be playin' some Bieber shtuff.
He slappin' his guitar? How da heck does that work???
Omg
Omgggggg
DAYUM SON WHEREYUGED DEM SKILLZ FROM?
SOMEONE CALL JAMIE FOXX OR USHER OR YUSRY KRU OR SOMETHINGG!!
I bet if I practiced hard enough I could do that too…
Who am I kidding, I'll probably dishonor my family in the process…
That ending though.
I'm done. I might as well pack my bags and move to Timbuktu now.
List above for illustration purposes only. Actual thoughts may vary. 
Just in case you were wondering, he was playing this particular song. It's called "Ready, Go" by Kotaro Oshio. Check out the original. Sounds like the same right? The original uploader of the video, Alexander Choo, also actually uploaded a second video of Melvyn.
It has been an amazing response to young Melvyn's performance on the guitar yesterday. Over 20,000 viewings in 24 hours…

Posted by Alexander Choo on Wednesday, 19 August 2015
So what we know from the two videos so far is this.
He's a super talented guitar player.
He's 13 years old.
He's auditioning to get a scholarship to the Wells Cathedral School in England.
But honestly, after we saw this we really were like "Is that all anyone knows about this kid??" So we scoured the internet looking for a way to contact him.
Lo and behold, the power of Google allowed us to determine that this kid, Melvyn Gnai, is part of HammerKlavier Music World. So we got in touch with them. Turns out that HammerKlavier Music World belongs to Melvyn's parents so yayyyy.
So yea, we managed to speak with both Melvyn and his mom Daphne.
Seriously, what we found out about him will blow. your. minds.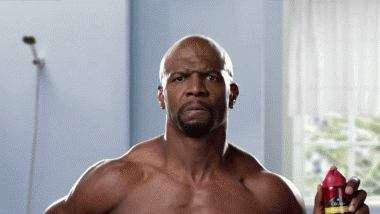 You ready? Here are 5 things we learned about Melvyn Gnai, the guitar guy. #itrhymes
1. He's only been playing the guitar for 2 and a half years!
Yeap. That's just sick righttttt? It's not that he started playing at 2 and a half years of age (though if that were true, it still would be darn impressive), but according to Daphne, he only started playing the guitar 2 and a half years ago!
Seriously, check out this video from 2 years ago. If he's only been playing for 2 and a half years, this video of him would have been about half a year since he started playing.
This writer also plays the guitar, but at 6 months of learning, all this writer could do was play 4 chords.
But that's not the only impressive thing about this kid. He may have only picked up the guitar 2 and a half years ago but that's just the guitar. Because Daphne says that her son started off with other instruments instead.
2. He plays other instruments too
So according to Melvyn himself, he actually started with the piano at the age of 4. He then moved on to the violin when he was 6. And after that, he finally moved on to the guitar at the age of 11. And at this point some of you are wondering….
Melvyn even told us that initially he was forced to learn music (yea, many of us have been there too). But one day his music teacher showed him a video of Kotaro Oshio (artist of the song he used to audition) and that got him interested. Kotaro Oshio also became his inspiration.
And when we asked her if she was surprised at how fast he picked up the guitar, she said this.
"I'm not surprised because his musical sense is very good." – Daphne, Melvyn's mom
You can sense her beeming with pride from saying that la. 🙂
3. His siblings all also super talented wan
During our initial research, we found this on the HammerKlavier Music's Facebook page.
These 4 people in the picture actually got past the first round of auditions for the Wells Cathedral School of England scholarship we mentioned earlier. So we were like "Eh, there's another boy with the surname Gnai there. Edward Gnai."
So we found out that Melvyn actually has 2 other siblings. An older sister, Amanda (15) and a younger brother, Edward (10). And they both also like super talented weyh.
Like check out Amanda's long list of achievements below.
You can also check out one of her performances here.
Edward at the age of 10, may have less accolades to his name but according to Daphne, has also won a few cello playing competitions. You can watch him in action here.
But imagine that la, we're talking about 3 young people here whose age put together doesn't even reach 40 years old.
But what about Melvyn? Well, it seems that he has accomplised some amazing feats as well.
4. He's built a name for himself overseas already
Don't be fooled. Just because he's applying for a scholarship doesn't mean he hasn't already gained a reputation as a great guitar player. He's actually participated (and won) music competitions overseas.
Daphne provided us screenshots of Melvyn's participation in American Protege Music Talent Competition where he won placements in both the guitar and ukelele category in 2014 & 2015 respectively.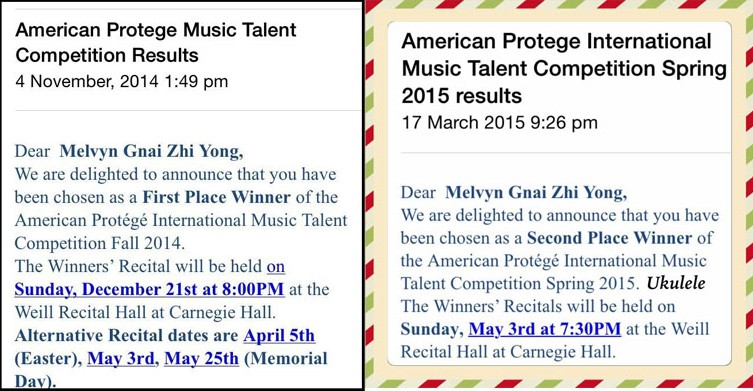 But aside from just travelling to other countries to join competitions, he's also gone to other countries to perform. The picture below was from his performance in Amsterdam.
And this picture was from his performance in New York.
But it wasn't until this audition video on Facebook that Melvyn went viral. In fact, he himself said he was surprised at its popularity because his YouTube videos never got that kind of response!
He's a talented kid, and we wish him the best
Every once in a while, the internet gives us the opportunity to see some amazing things. It just so happened that this one time, it was a bit closer to home. And watching Melvyn Gnai on his guitar was a sight to behold.
Hope you get that scholarship, kid! We'll be rooting for you regardless  😉
———————-
If a guitar doesn't impress you, maybe this other list of 7 other Malaysian kids that did amazing stuff overseas will!
But if you are impressed, Daphne informed us that Melvyn will be performing on the 13th of October 21st of November at HammerKlavier Music World! So if you wanna see him perform just contact HammerKlavier Music World at 03-80761375 for more details la.
———————–
[Update] Galvin Lee, a 14-year old fingerstyle guitarist from Kuching, Sarawak, approached us with some of his own fingerstyle guitar covers. So we thought why not la, just add in another talented musician to this article.
Check him out!