Ready for some lulz? IKEA Malaysia has just launched what CILISOS thinks is a friggin AWESOME lookalike contest, where participants must simply send in a photo of themselves looking like an IKEA product. Sounds ridiculous? Well it ain't. This super easy, super lol contest has 21 winning spots – the grand prize winner gets an RM800 IKEA gift card and 20 runner-ups will get an RM200 IKEA gift card each.
If you're feeling creative, join the contest before it ends on 24 August 2014. It's also so easy to participate: just take an original photo of yourself + the image of the IKEA product, then submit it as a comment within the original posts here and here. 
Check out the contest's T&C here.
And while we're talking about IKEA… Uh… We also wrote a piece about 8 IKEA product hacks we loved. Got prices, tutorial, nice photos all oso… Chekkidout here. (Wah, CILISOS sibeh shameless to promo own content within own content loh!)
Kk, let's go.
1. The Medusa so kawaii that you can't stop staring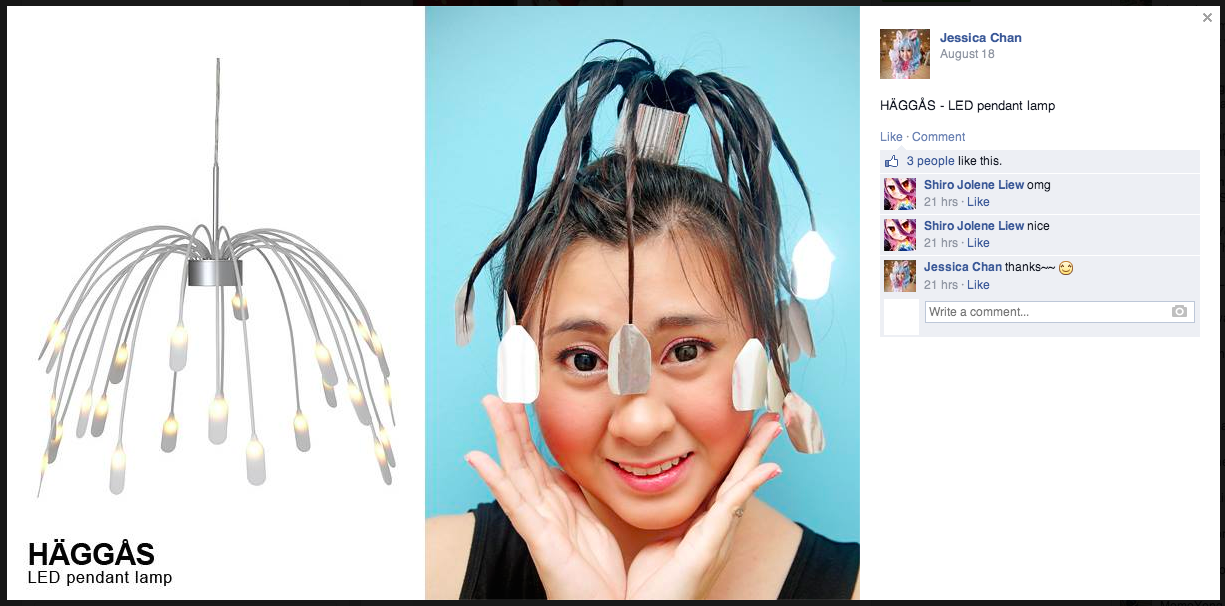 By Jessica Chan
2. The one with the janggut rumput, literally
By Mohd Shah
3. The unbearably cute bearbear 
♥ 
ʕ •ᴥ•ʔ ♥
For more of these 'cosplays' check out Lowcostcosplay. By Dina Murad
4. The lightheaded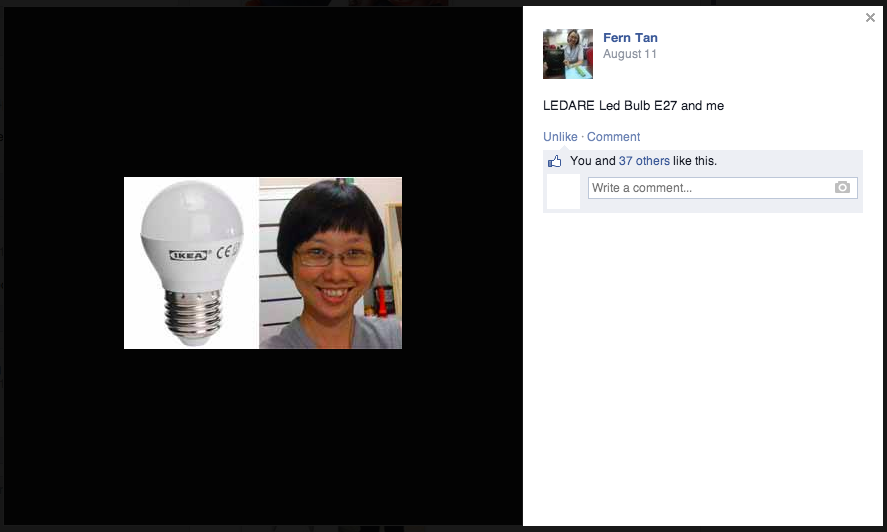 It can't get any more identical. By Fern Tan
5. The suuuuper lightheaded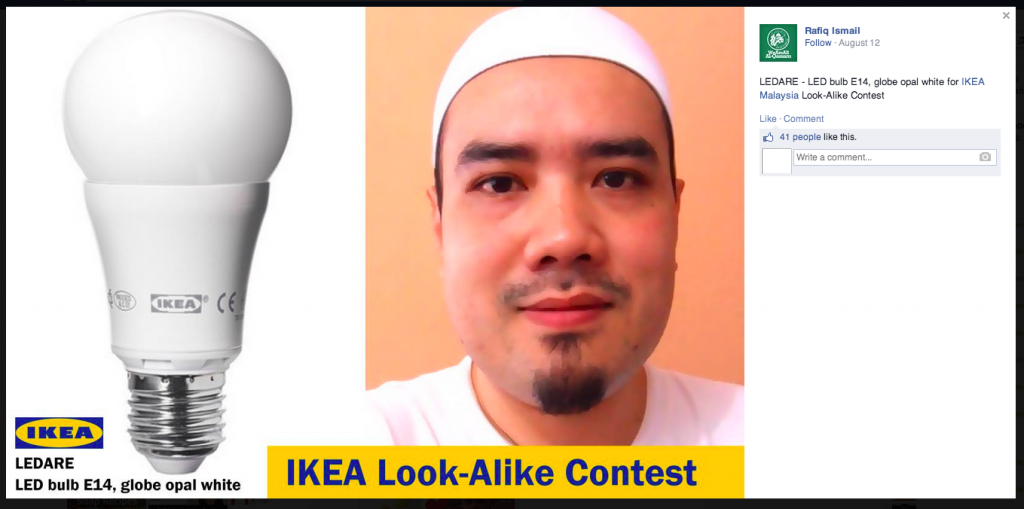 OH WAIT IT COULD! LULZ! By Rafiq Ismail
6. The entry which will (sadly) not be diraikan

Technically, this kueh nyonya raya entry doesn't meet the contest conditions (cos it ain't his/her photo) so it's prolly out. Still quite genius tho! By Shikin Rahim
7. The world's fluffiest kitteehhhh *squeals*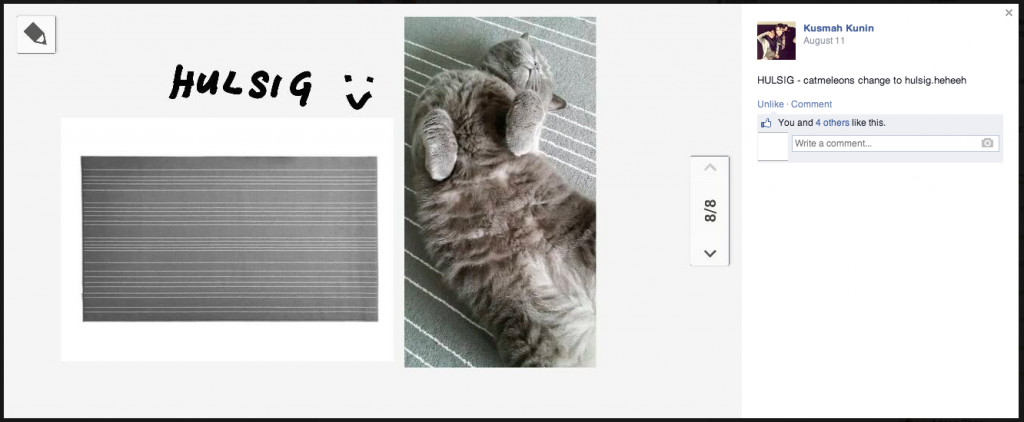 Because cats + internet = exploshunnnzzz. (Note: author loves cats, dogs, wabbits… all things fluffeh.) By Kusmah Kunin 
8. The kung-fu kid v.2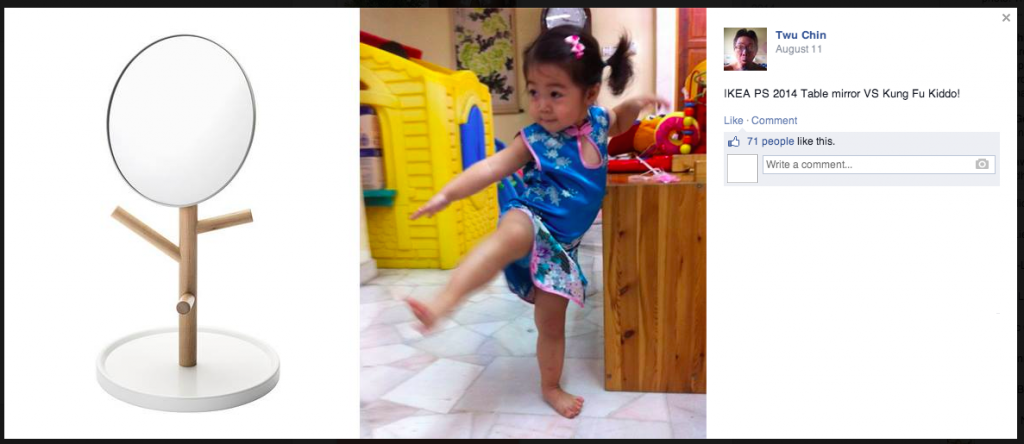 By Twu Chin
9. The Breakfast at Tiffany's Wah Chan

One word: Clever. Belanja kopi if you win, k. By Nicholas Cheng 
10. The I-think-you-got-it-wrong-honey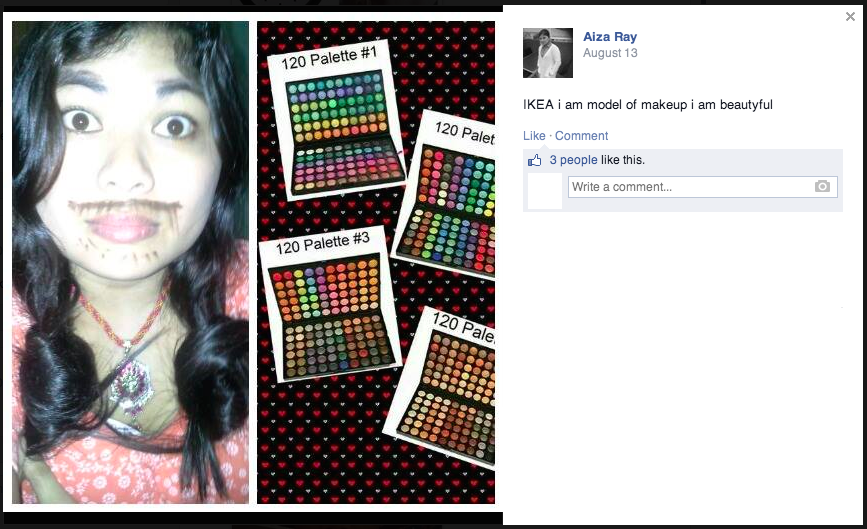 So, uh, this is probably a wrong entry but… dat misai doe!!! Gotta admit, it kinda reminds us of the guy who used a mascara to be Drake (below). By Alza Ray
And of course we saved the best for the last…
11. The one who looooves IKEA from the bottom of his heart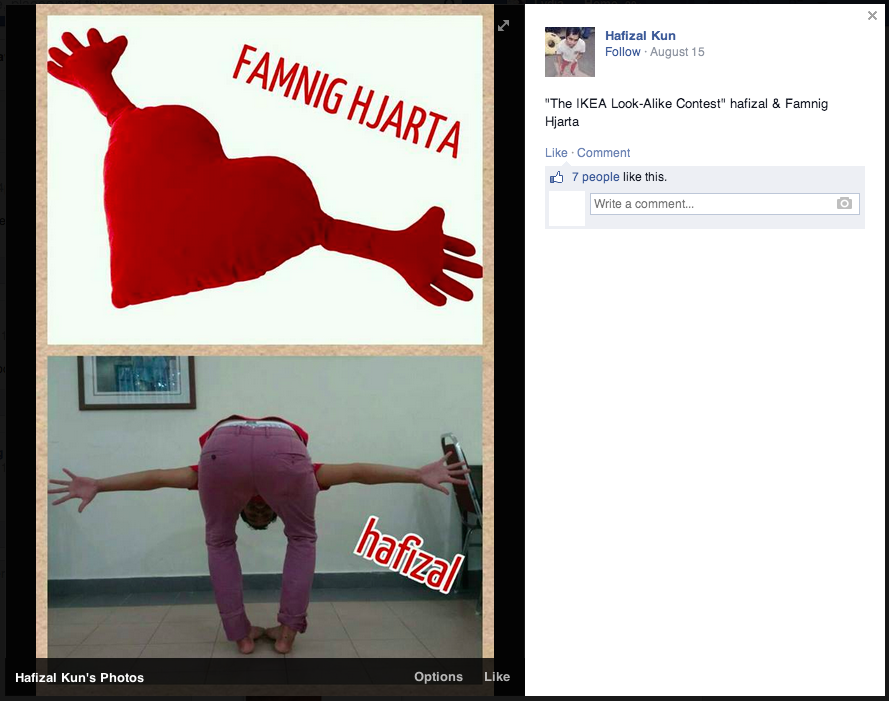 Not sure if he'd win butt we certainly hope so! By Hafizal Kun 
– — –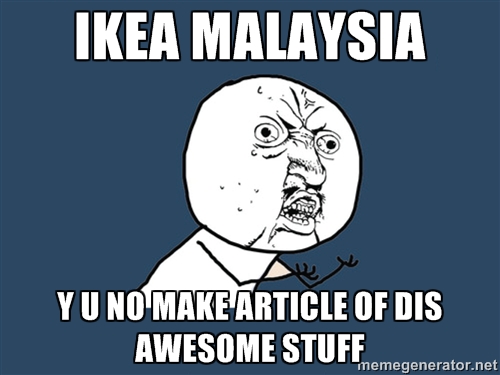 Next time contact us ok? 🙂