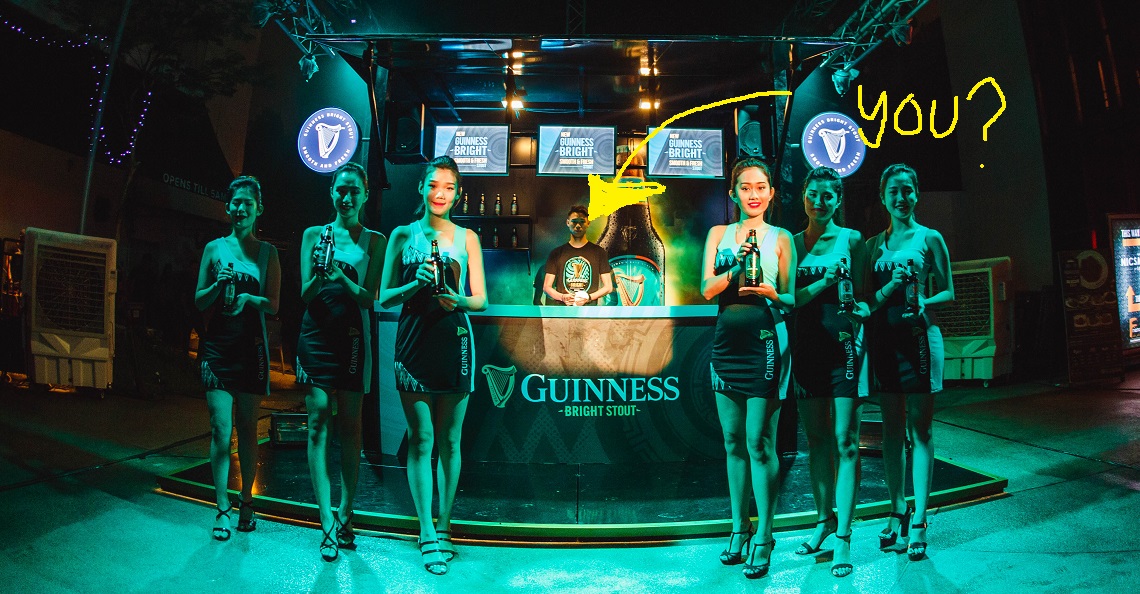 We've all talked about it right? At a pub, club or even sometimes drinking at home…
"Eh… this place should have a <insert crazy idea here>."
Sometimes it's a different snack, sometimes it's a different way of serving the drinks, sometimes it's the uniforms of the waiters/waitresses… and sometimes, it's something totally bonkers that would probably involve ALL of the above. And everyone gets excited, and that everyone should totally do it!
And then usually, the conversation shifts to the latest Game of Thrones episode, and the idea is lost 🙁
Well Guinness wants to take your ideas, and make them a reality
So here's the story. Guinness recently launched Guinness Bright, and it's a lighter, fresher stout, with coffee (yay!), ginger and lemongrass extracts, engineered by a collaboration between Dublin and Malaysia, and is only sold here.
As if that wasn't cool enough, they're celebrating the launch with a pretty darned cool contest! They're looking for unique ideas for bars in JB, Ipoh, Penang and KL and all you need to join is to fill up the contest form here (takes about 5 mins), and wait for Guinness to buzz you back if your soft-serve papadam bar is the winner.
Deadline is 25th June 2017, which is pretty soon!
What do you win? An experience worth RM10,000 yo! But it's not going to be as easy as just submitting an idea.
Cos IF you're picked as the winner, NOW you gotta make your bar idea a reality!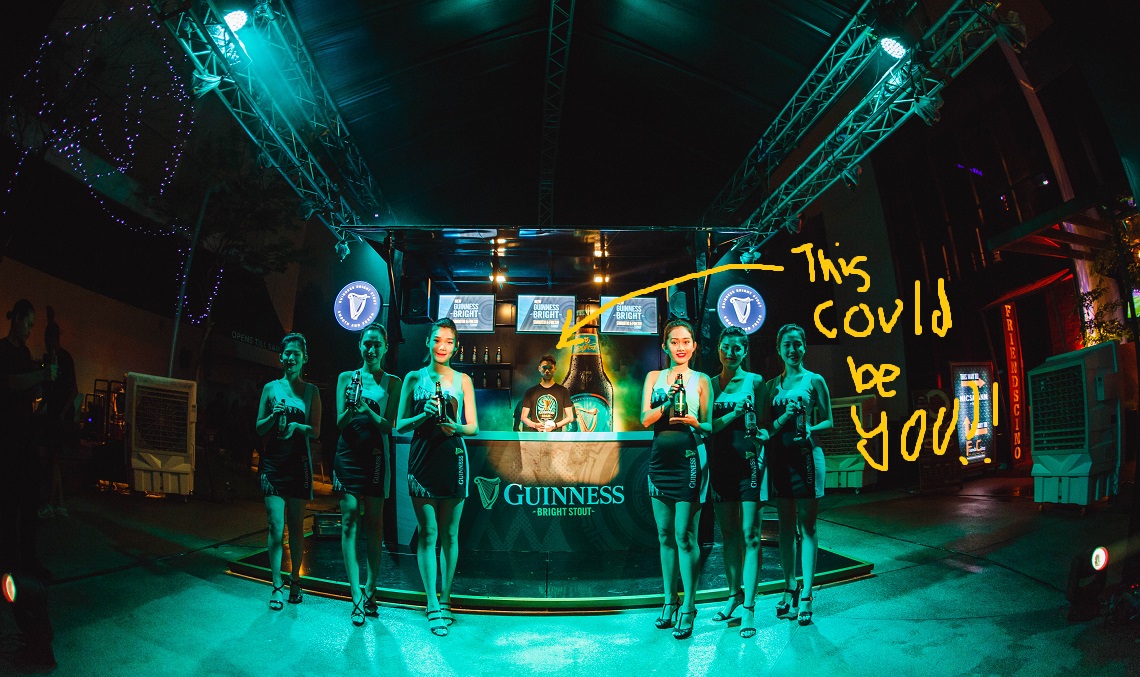 You didn't think it'd be THAT easy right? Based on the best ideas submitted, Guinness will pick 1 winner from each city – KL, Ipoh, Penang and Johor Bahru.If you're actually picked as a winner for your city, now you need to actually make your bar a REALITY. For the 4 lucky winners with their brilliant bar ideas, here's what Guinness has in store for you.
Attend a workshop organised by Guinness Bright council
Personalize your own pop-up bar (Music Playlist, Façade, Bar's Name & Lighting)
Given marketing fund of RM 10,000 to have additional design/promote your own bar
Run the operations of your own pop-up bar for 3 days a week (

Thursday

, Friday & Saturday), for 4 weeks from 27 July – 19 August 2017
And yes, you guessed it. Guinness will be pitting the 4 winners against each other with challenges, to see who wins that coveted RM10,000 grand prize. You'll have to participate in 3 key Guinness Bright Bar challenges, ranging from getting social media engagement, to sheer amount of sales (of Guinness Bright of course) at the bar!
But all that comes later. For now, all you need is a good idea. So stop talking about it, and let's make that crazy idea of yours a reality today!
Click here to fill up the form now!