By now, we're sure that you've heard of this thing called the Utama cluster, which is essentially a cluster that can be traced back to the 1 Utama mall. According to Health DG Dr. Noor Hisham Abdullah, the Utama cluster may very well be the largest contributor to new cases in Selangor, with 132 cases so far. It all started with an employee from Mac City Center on the 5th of October, and then the Covid-19 train just took off from there.
Out of the 132 cases so far, the government attributed 44 of them to the mall's security personnel. However, 1 Utama management has disputed the "Utama Cluster", claiming that the 44 security guards did not contract Covid-19 from 1 Utama at all. In fact, these guards were outsourced from a third-party service provider, and they got the virus from their dormitory rather than the mall.
Still, the massive amount of cases in 1 Utama prompted the mall to shut down from the 11th to 16th of October undergo deep cleaning and disinfection processes in the hopes of wooing patrons back.
They also conducted a free mass testing for 6,000 tenants and full-timers at 1 Utama on October 11th and 12th at the claimed cost of RM1.5 million, born by the mall itself.
"I have to say 1U did a very good job with the deep cleaning." – a 1 Utama shop owner who wanted to remain anonymous.
Here's a picture of that cleansing, and indeed, they seemed to have done a good job with the premises.
However, OUTSIDE the premises….
Some of the tenants told us that the queue had no social distancing
Unfortunately, during testing, 1 Utama only opened up two entry points (understandably also) for people enter and exit. As such, a few tenants observed that there was practically no social distancing practiced during the mass testing! All tenants were required to be there at 9am, and thus, it was no surprise that a long queue started forming outside the mall.
"It was raining and the people had nowhere to seek shelter while jamming into two entrances only." – anonymous 1 Utama worker
We think these claims are legit, because they even sent us a photo (some faces have been blurred out to ensure anonymity). We have sent enquiries to 1 Utama, but so far we haven't seen a reply (keep in mind it's only been 24 hours).
So from what they told us, it was practically a mass gathering to do mass testing. And we all know that mass gathering is a big no-no in volatile times like these. The scary part was that 1 Utama actually reported that 21 out of 6,000 people tested positive, and these 21 people were immediately put under quarantine by the Health Ministry to avoid further spreading. This however, has some of the tenants quite worried.
"If the 21 positives were in the queue at 9am, there's a chance that they've already spread the virus to someone else. Plus, what about the customers who have been in contact with these 21 people but did not declare it?" – 1 Utama tenant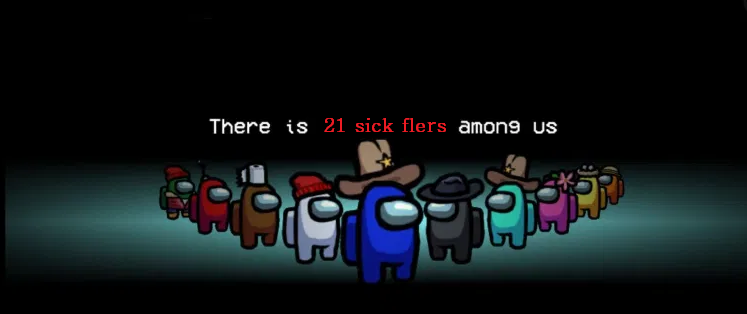 If you've been paying attention the news or even 1 Utama's Facebook page, you'll know that 1 Utama is reopening Saturday 17th. By the time you read this, some of you might already have gone there.
Let us just say that it's understandably hard to think of all the precautions when trying to undertake something this large, this fast. However, due to the lack of social distancing at the mass testing, the tenants told us that it would actually be better for the mall to allow the 6,000 people in the queue to self-quarantine for 14 days before deciding.
But wait… why are all the tenants staying anonymous in this article?
Okay, so apart from the whole lack of social distancing at 1 Utama, let us first say that Covid-19 has made retail businesses pretty difficult – even more complicated by how Malaysia had returned to normalcy for the last few months before the recent outbreak. In the early days of the CMCO, many malls were waiving or discounting their rent, because when closed, it would be unfair to collect rent from their retailers.
The tenants we interviewed did say that 1 Utama had given decent discounts on rent during the difficult period, and that they had done a really good job in sanitization, aside from the recent mass-testing.
However, everyone has a business to run. Retailers need space to sell their goods, and malls need rent to keep the business going. In fact, most malls in Malaysia have a clause in their tenancy that allows them to penalize tenants who don't open when the mall is open.
And now, what with the third wave of Covid-19, tenants are once again facing a difficult time, where they don't have enough customers to keep revenue incoming, while still having to pay overhead costs like salaries and rental.
"Weekdays are usually busy for us, with crowds lining up to buy our nasi lemak from morning till afternoon. But it's now very quiet. I think since Monday we've seen a drop of 70 to 80 per cent in customers." – NU Sentral tenant Noor Faezahtun, as quoted from NST
Even with the reopening of 1 Utama, based on some of the pictures we found, it doesn't seem that people are feeling safe enough to visit the mall. Just look at this.
Now, there's no telling for sure when the whole situation will get better…again. And all businesses (including ours) are suffering. However, due to fears of potential penalties that they can ill-afford, they need to reopen like everyone else. There's a delicate balance right now between safety and practicality.
But given the numbers Selangor is seeing now, perhaps limiting the mall to essential services only for the next few weeks might be better for retailers, the mall, and the rest of us as well.