Sometimes you know it's a slow news day when a news site publishes something that makes you think "Wait, how is THAT news?"
While we might think the newspapers are being lazy, this isn't entirely a new phenomenon and it's something that happens to news agencies across the world because there.are.just.days.where.nothing.happens. Like today. (At least at time of writing.) Also, we should probably mention that we're not tembakking the news portal that reported it. It's just that we happened to find that particular story there.
This article will cover news over the first six weeks of 2015, but if you wanna see some of our other ones here's coverage of the first 5 months of 2014 and one just for the month of June. We're also going to be rating them from the least pointless to the most pointless.
So prepare to have your mind blown! by a gentle relaxing breeze of frivolousness
Oh yeah, click on the pictures to read the original articles!
10. Square Mandarin oranges this Chinese New Year??!
Ugaiz have heard of square watermelons, right? The insanely expensive ones in Japan that are made just so you save a little bit more space in the fridge?
Well, the Mandarin oranges in Legoland will be somewhat like that, except made out of lego. The goal is to usher in the Chinese New Year with 1,888 of these, with park guests invited to help make them and getting their names listed in the Malaysia Book of Records – you know, to join the ranks of other Malaysian feats of endurance and commitment such as "Largest Dinner Gathering", "Longest Satay Grill," and "Largest 1Malaysia Logo Made of Recycled Water Bottles".
But we do wonder if, like a plastic orange, news such as this has… appeel.
Pointlessness rating: 1/5
9. If a tree falls in a forest…
Okay, let's run through this logically:
MAS removed fuel surcharges in 2013. That's a good thing.
They decided not to tell anyone about it. That's a strange thing.
Nobody noticed anything anyway. That's a reasonable conclusion since it went on for two years without being brought up.
It's suddenly mentioned two years later. That's a Captain Picard meme time.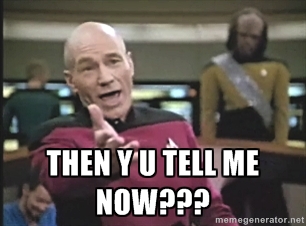 Pointlessness rating: 1.5/5 
8. This story will make your egg stand on end
So this isn't the first time we've seen the news cover the phenomenon of standing eggs during the first day of Spring, despite it already being cracked as an urban legend. In fact, we can almost swear we see at least one news source reporting it every year.
For the most part, you can make your egg stand anytime if you use your hands well enough, and if you get the right kind of egg. The rougher the texture of the shell, the easier it is. Now that's breaking news!
Pointlessness rating: 1.5/5
7.  Najib asked to be like the weird outcast kid at parties
We honestly feel bad for Najib sometimes. When he does something, he kena whack. When he doesn't do something, also kena whack 😥 . In this report originally published in Sinar Harian, a religious law official in Perlis said that Najib can attend the celebrations of other religions, but should wear a suit (instead of traditional outfits) and not participate in them.
But more to the point of this article, we wonder how this story even came about. Does the reporter go around looking for someone willing to give some sort of comment, or is it the other way around, where someone goes "Hey Mr. Reporter, I got a quote which might make a good headline. Wanna listen?"?
Pointlessness rating: 2/5
6. It looks like in Melaka, the coast is……. clear.
At the mention of "Line Clear," we would instantly think of the sunny shores of Penang, delicious nasi kandar, and the fact that the famous stall is now in danger of being shut down. But thankfully, there's a Line Clear in Melaka, which is not only closer for some people, but also not in danger of being raided.
Except it's a totally unrelated restaurant that only happens to share the same name. Yeah.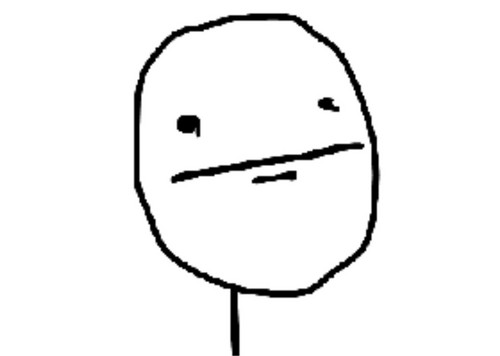 Pointlessness rating: 2.5/5 
5. Warning: Drinking petrol might give you gas
It's no secret that prices ARE going up and people aren't too happy about it. In fact, we do think that it's felt by all Malaysians without need for it to be reiterated in the form of interviews with the ordinary Malaysian on the street.
That being said though, we do appreciate the totally boss comment of drinking petrol instead of Milo because it is, ironically, cheaper now. It's almost as if you can make a campaign out of it.
Oh wait.
Pointlessness rating: 3/5 
4. This title left us cross-eyed
Whaaaaaaaaaaaaaa??!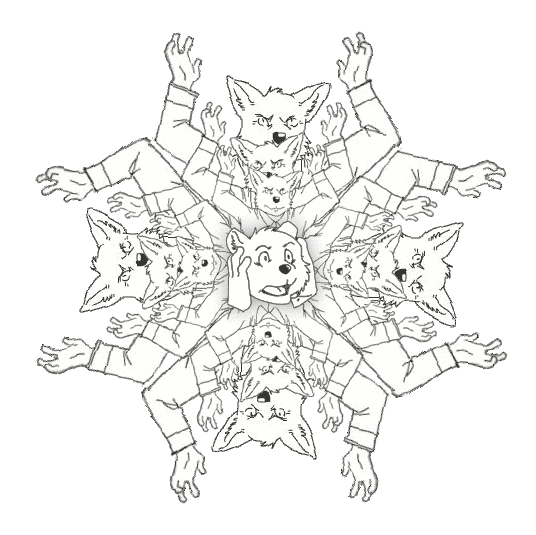 At first we thought it was a joke reference. Then we thought we read it wrong. But no matter how many times we read that article, we just couldn't relate it to the title. As it turns out, the Four Eyes Principle is a rule that requires a decision to be authorized by two people. Yep, that's it.
But now how do we get the image of Najib with hipster glasses out of our heads??
 Pointlessness rating: 3/5
3. Road have hole. Make jam. Much wow.
Usually, news coverage of sinkholes on roads is either as part of a collective problem or because they're insanely big. The Jalan Bangsar sinkhole doesn't seem to have any claim to fame as far as we can tell other than being located in Bangsar. We're not sure how other sinkholes feel about this and those that we asked declined to comment.
By the way, sinkholes aren't the same as potholes. Potholes are on the surface and are shallow while sinkholes happen because the ground underneath the road gives way, and is much deeper, so you definitely won't want to drive over it.
Pointlessness rating: 4/5
2. Lorry fall. Make jam. Much wow.
In all other screenshots used in this article, we have to cut the original page off midway so you won't have to ultrascroll all the way to read the next line of text. Not with this one though. What you see in the screenshot is the entire article. That's it. Oh well, at least some of us know why there was a jam that day.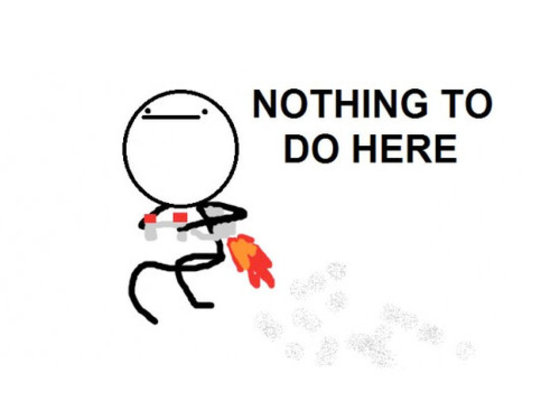 Pointlessness rating: 4/5 
1. Shiok sendiri website publishes pointless article about pointless news articles
This is either takes the cake for a super slow news day or a super lazy writer. It's basically saying, "Hey ugaiz, come laugh at all these other publications and think we're so cool for pointing them out trololololol." We're not sure if anyone will find this entertaining, but it doesn't look like it adds anything of value other than something to read while lazing in bed on a Sunday afternoon. In our honest opinion, the writer of this piece should be fired.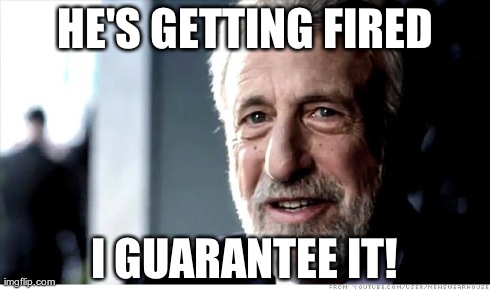 Pointlessness rating: 9/5
BONUS! Which Ultraman will sure win money in Genting? It's…… Ultraman ACE.
Honestly, we weren't sure if this is pointless or not… if you take it at face value and you don't like Ultraman, then yes, it's pointless. But if you take into consideration that an Ultraman book was banned last year and/or you like Ultraman, then no, it's not pointless.
Either way, we just put this in here because of that awesome joke we came up with in the title *pats self on back*
But on a more serious note, we'll say again that we aren't putting any of the news publications linked in this article down because, in the world of fast-paced online news (For example, The Star Online is updated every 5 minutes), you sometimes just gotta report something.
So yea, it's totally normal and not something to fire a writer over *cough*