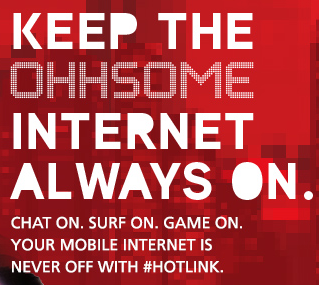 Three weeks back, we asked ugaiz to send us the weirdest Malaysian menu items you've come across and, wow, you totally buried us in entries. Figuratively speaking la, cause it's by email.
Each winner here gets a pair of GSC movie tickets courtesy of Hotlink!
Why Hotlink? Cos they keep the OHHSOME Internet always on. And the internet is indeed a wonderful place where you'll find strange strange things like the 20 menu items we have below. With Hotlink, you'll also get UNLIMITED SOCIAL CHAT, crazy internet deals and a whole bunch of other ohhhsome plans make darned sure that you'll never miss out on another trending topic, viral video, meme or Whatsapp message. #Hotlink 
Of course, if you wanna check out these deals, they're at www.hotlink.com.my lor.
Speaking of which, some of these entries might even be picked for Hotlink's next brand campaign, and the one that gets the most clicks will win a phone! So yes, pretty exciting contest this one… but for now, just sit back, don't be driving and get ready to laugh your roasted peanuts off (yes, a few of these are a bit PG-13).
1. I don't know whether to enjoy my dinner or pity her son.
"Found it in one of the Chinese Restaurants in Sunway." – Geoffrey
This is what happens when your mum is damn happy you finally started your own restaurant business.
2. We're sorry we asked
That's from the same person and same restaurant as No. 1. What happens when your mum finds out she was left out of the inheritance.
3. Still a Better Love Story Than Twilight
"Saw this at a Chinese restaurant, and typically, Chinese restaurants seem to be the most creative with their menu items. Thought this was really sweet and defeats sparkling vampires any day, hence the caption." – Caron
A side of drama with your food?
4. Enough said
"From a restaurant in Oasis Damansara" – Kin Leong
CILISOS fun fact: "Bukkake" actually means "to splash on" and is a dish made by pouring broth over noodles, which was totally not what you were thinking of.
5. Take your time spotting this one
"Check out the last item on the list. In case you can't decide whether you want a hot or iced drink." – Azizi
Admit it, you didn't catch it either.

6. Depends what you're hungry for lor. Hur hur hur.
"Alone tonight? How about some sexy prawn to satiate your appetite?" – Ryan
Incidentally, this might not even be a typo. Here are the very real (and omaigerd so cute) sexy shrimp.
7. What's your poison?
"At a restaurant in Cyberjaya." – Schmicles
Thinking of a new place to bring your in-laws? We love how they offer both RACUN and JAHANAM packages it with Air Tin to rinse it down. Kinda like a Happy Meal, except the only one happy is the one that went for Ikan Sweet.
8. No means no, people. 
"Found this in a restaurant in PJ state. Rape Heart Vege and Bean Curd Oil Mai?????" – Eric
Also, we're not sure if "Salted egg bitter" is a dish name or a statement.
[UPDATE: 9/10/14] Wah. Ours readers very the knowledgable la. Make us look bad. K0K S3N W4I (Who must've just read our License Plate article) told us that Rape Veg is actually Green Choy Sum. Of course, we google verified.
Edible rape anyone?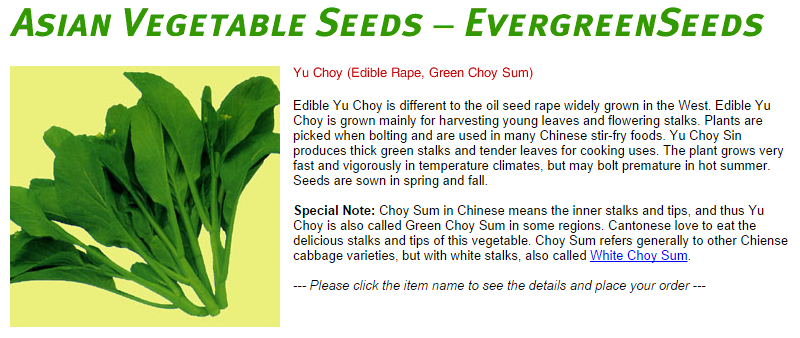 9. Challenge: Say this out loud without stopping
"U help me figure out" – Fauzi
"We also give up" – CILISOS
10. Can also be used to describe pretend-young aunties over a certain age? (Kidding)
This is from my favourite Sze Chuan restaurant in Ara Damansara, where the food is great and the menu serves as dinner entertainment. – Jocelyn
Nice to know.
11. If you no find this funny you no understand Hokkien
"Seen at a sushi restaurant in Bintulu, Sarawak while dining there. For those who don't know, 'kanasai' means 'like s**t' or 'macam tahi' in Hokkien dialect." – Teo
12. I Fuk Mee for Fai Dollah!
"Taken at a food stall in Kuching, Sarawak. Unfortunately they were closed, cause we really wanted to try the Pu Yong Hai." – Ching
This caption by Ching is win.
And this UPDATE from reader is informatives.
'Pu Yong Hai' or 'Fu yong hai' is actually indonesian made too. It's a dish that looks like an omelette just that in Indo, it's made of eggs combined with minced pork/chicken/meat accompanied by a sweet & sour sauce.
oh and the 'i fuk mee' supposed to be written "ifu mie". it's pretty similar to yee mee dish here in malaysia.
13. Gotta Eat 'Em All!
"Was browsing through the menu, and saw it." – Mohd. Affandy
Maybe they watched this YouTube vid (click on picture below to go to the video link)
14. Salmon has a competitor…
If Simon says anything, RUN!
15. Hee-hee!~ 
Some restaurant in TTDI. – Lobak
Another hard one to spot, but this restaurant is sick yo. SICK.
Here's a hint… it's an MJ Joke. Also, we're not sure if kids want to eat their heroes.
16. Powerful Nasi Briyani
"Spotted at Midvalley Lower Ground Food Court." – Lim
Those animals don't stand a chance.
17. Care for some Orang Juice?
"Saw it at a local uni's cafeteria." – Trina
Think we'll just stick to apple. Thanks.
18. Marinated till salty
"The food is great, but I really can't decide what I like more – the food or the funny-as-hell menu. The first time I was there,  I could barely place my order as I couldn't stop laughing, streaming tears and all." – Jocelyn
Not to be confused with this.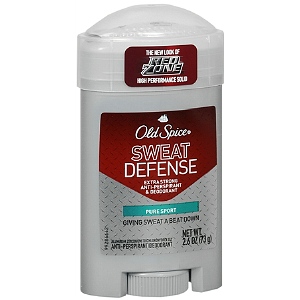 Another insight from our GENIUS READERS: 
the sweat steak in chinese is actually means Khan's steak, where the title khan was used by the person who ruled the Mongul Empire
大汗 = Khan (eg: Genghis Khan), it is just a direct translation from the Mongolian to Chinese
http://en.wikipedia.org/wiki/Khan_(title)
while 大 = big, 汗 = sweat, so, 大汗 could also mean sweat badly.
19. Fresh From the Loo
"While visiting  Johor Bahru in December 2012,we went to one of the seafood restaurants near The Zon Hotel. When I saw the menu, I wish it won't ever affect the way we say it…" – Mohd. Khairul
So many choices!!! *Availability depending on last night's menu.*
20. Sex Sells 😀
"I was ordering food, and there I saw it" – Diviyan
Boss! Tambah telur mata dua!!!
[UPDATE 8/10/2014] One of our readers, Juju, has pointed out that tektek is a perfectly normal thing in Indonesia k? So get your minds out of the gutter… tsk tsk 😉
"Nasi goreng tek-tek and mi goreng tek-tek are Indonesian la.. Tek-tek is pronounced "tack-tack". Why tek-tek? Cos it resembles the sound of the the wok when hit by the travelling street hawkers to announce their arrival." – Juju, CILISOS commenter
A quick Google reveals the truth. There is a WIKI FOR MI GORENG YO!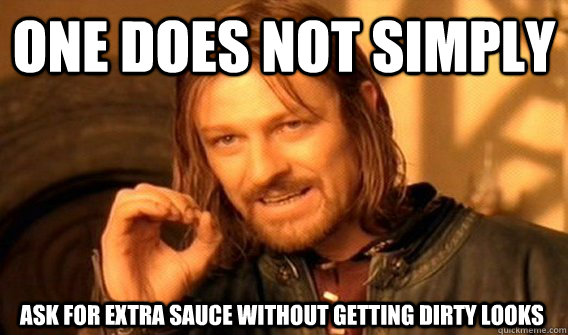 Thanks for whetting our appetite!
As usual, us and the lovely peeps at Hotlink had a ball of a time going over your entries! To the winners, you'll be notified via email very soon about how to collect your movie tickets. Look out for some of these entries in a banner ad near you soon.
Also, we're open to suggestions for our next contest. If you have a good one, send it to us at [email protected] and we might just have a spare movie ticket for you… courtesy of Hotlink 😉
Oh, and speaking of which, if you'd like to show your appreciation of this article, click on the banner below, and get yourself some Ohhsome internetz lovin. Make you happy, make us happy, make them happy.
Everyone wins! (except those whose* entries didn't get picked. Sorry.)