That number in the title isn't an exaggeration – these statistics were actually revealed in Parliament back in March. If you're a parent or soon-to-be parent of a young child, you might find it slightly disconcerting to know that nearly 4,000 Malaysian children have gone missing in the two-year period between 2014 to January 2016.
While we're sure that parents try their best to keep their children safe at all times, the smallest distraction can be an opportunity for a kid to run off exploring the mall on their own or to a stranger offering candy. We're not even kidding about this, since child safety awareness group KidProof conducted an experiment where they got a volunteer to go around local shopping malls giving lollipops to unattended children – some with their parents seated nearby. See the results for yourself:
There have been several products that have been released over the years to help parents keep their kids from running off, such as the Kiddy Leash, which might be embarrassing to use in public since it makes your flesh and blood look more like the family pet:
Thanks to the rise in smartwatches, several companies have taken the idea and tweaked them for child safety purposes…
Like this QQ Watch that pinpoints your child's location via GPS!
During one of those times when we were browsing Facebook while trying to look hard at work, we came across an ad for the MaxisOne Kid. As it turns out, it's not a Maoist population control program from China but rather a package that bundles the QQ watch with a data plan that you can get for your kid. But what makes this watch so special?
You might say this watch helps you keep watch over your kids. Heh. Made by TenCent, the company that gave you WeChat, the watch with some really snazzy features that not only allows you to check your child's exact location, but also to set up "Safe zones" that would send you an alert if your kid strays out of it. It also comes with voice and text functionality, so you can text or call at any time while your kid can call or send messages to a maximum of 10 people that you can pre-set. The watch also comes with an SOS button and camera, which will come in handy in emergency situations. And not to mention parents of this generation can vicariously live their Dick Tracy phone watch dream through their kids  😛
You can get the watch+data plan for a convenient RM58 a month (1 year contract) from Maxis (our longest serving advertiser fyi! #loveulongtaim), or if you prefer, buy it direct for RM569.
Why don't I just get my kid a phone instead?

If you were to head to any restaurant or cafe, you'd see kids swiping away on phones and tablets as well as (maybe even better than) any adult. However, the biggest issue with kids and smartphones is in two words – Child Grooming, which isn't so much about your kid's haircut but more of predators getting close to a child to lower their inhibitions for sexual abuse. The Star's R.AGE team did a super explosive exposé on this which you can check out here. So unless you're savvy enough to block a bunch of functionalities on these devices, the watch's limited functionality would reduce your child's risk of coming into contact with online predators.
Also, it's been shown that not all predators are strangers. In fact, the Ministry of Women, Family and Community Development's policy division says that most perpetrators are those who are closest to the child – like a teacher or family friend. Some watches come with a (mildly creepy) remote listening function, so you can listen in from time to time to make sure your kid's okay when he's out with Uncle Chong.
But another good reason to get a watch is because phones still aren't allowed in public schools and these rules have actually been made stricter thanks to Pokemon Go. There's no current ruling on these watches, and if anything you can get one that doesn't even have a screen since some of these devices, like the wayyy more basic KidFit Watch we covered in a previous article, are meant to look like a cheap toy so that kidnappers won't think about removing them (unlike a phone). We even found a watch that sends you an alert every time it's removed!
However, there is ONE thing none of these watches can do, which is…
These watches don't replace actual parenting!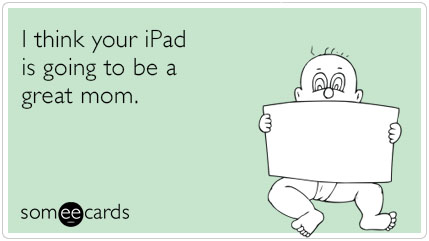 Much like TVs and computers for our own generation, all these devices are great tools for learning and keeping kids out of trouble. In fact, a 2014 study found that 55% of Southeast Asian parents use smartphones and tablets as a way to keep their kids quiet despite over 90% of them being worried about the negative effects of using them!
So similar to the argument between placing the blame of violent behavior in children on video games or parents that allow their kids to play them in the first place, these watches are just a tool to help keep your kids safer – it's not a solution or excuse to let them run around in the mall knowing that you can geo-locate them at any time. Even the promo video by the QQ Watch's local distributor hints at the importance of a family bond. There's the question of personal freedom because, while it won't be a big deal while they're young, your older kids may not appreciate the fact that they're wearing what is essentially a device that'll allow you to spy on them.
So parents, will you get the QQ Watch or any other tracking device for your kids? Let us know in the poll below!