The clock is ticking, guys. With GE14 fast approaching, everyone is trying for a last minute effort to get their voices heard. Think about news reports from communities not really heard of suddenly appearing on your Facebook timeline (and if you haven't read them, here are three examples: Padang Rengas, Semporna, and Kampung Sungai Tong).
But there's another community we haven't really heard from… If ugaiz didn't know, there's a pretty active LGBT (lesbian, gay, bisexual, and transgender) community here in Malaysia. A lot of them are over 21, politically conscious, and ready to cast their votes on May 9th.
This writer recently spoke to some of them about their take on elections, and what it is they are expecting from their soon-to-be elected parliament and state representatives. And with that said, this writer found out that some LGBTs are set to vote for… (are you ready for a bombshell?) BN!!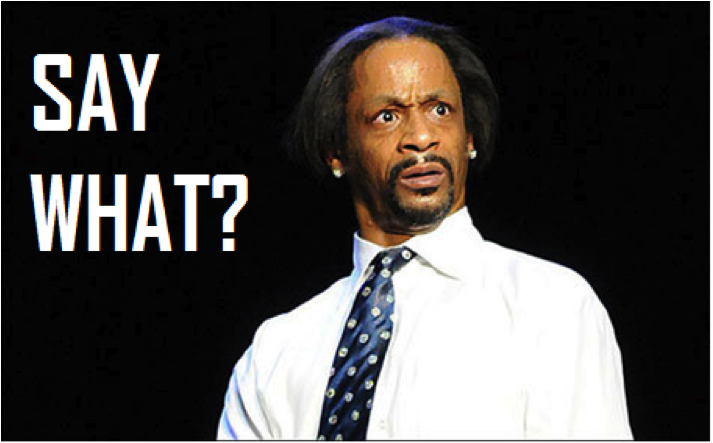 We are a bit femes when it comes to LGBT issues la, as local LGBT issues have popped up on international media like Terengganu's "transgender repentment programs"….. official ministry hosted video making contests about how to PREVENT being gay….. newspapers publishing guidelines to "spot a gay"…. and CENSORING BEAUTY AND THE BEAST for a "gay scene".
NGOs and LGBT activists from both here and abroad frequently criticise Malaysia's stance on LGBT issues. So it's really quite surprising to learn that some in the LGBT community would still wanna support BN.
Evidently, this is not the case for all LGBTs – some want to vote for the opposition, but why would some of them want to cast their votes for BN? Despite accusations at being a pro-Pakatan blog, we at CILISOS believe in incorporating all points of view, so without further ado (please read with an open mind)…… here are four reasons why LGBT voters are set to vote for BN in GE14.
1. "I would vote BN because… I DON'T NEED SAME-SEX MARRIAGE"
As an LGBT person, being persecuted in Malaysia is a constant fear and risk. You can be nabbed for cross-dressing, and if you get caught in a sodomy-related case, finish la. And if you didn't know, sodomy is still illegal in Malaysia, that goes for BOTH heterosexual and homosexual context.
But with an increase in LGBT acceptance (slightly decreasing in the US though) and inclusion in societies and cultures across the globe (think: same-sex marriage passing and equality, anti-LGBT-discriminatory laws, etc. in America, New Zealand, Canada, and most recently Australia), it makes sense for citizens to want to have such ideals made legal right? Help change things for the better by repealing these laws once and for all?
For some local LGBTs, however, they don't think that's such a good idea. 
"I don't believe that each Malaysian LGBT folk will actually benefit from having these laws and regulations in place. At this point in my life and in history, I can still be gay and live my life the way I want it… to a certain extent.

So is there a short-term benefit to having these extra laws?… I don't think so," -Hassan, 23, gay, cisgender male, student, from KL
"If I'm not interested in adopting kids, or having LGBT representation in local government, or marriage… then I have a right to dissent or voice out such a view, and you can't say I'm a bad person for being fine with what I already have," – Gana, 25, bisexual, cisgender male, hipster businessman, from Kuantan
So for those who are able to work around all this and hide under the radar, maybe it's fine la being LGBT under BN's kinda "anti-LGBT" regime (the ball has always been in their court to change these laws and regulations).
TL;DR: "I can live without the liberties that some LGBTs around the world have. BN is game for this too, so I'd still vote them."
2. "I'd vote BN because… I'd rather we DON'T KEPOH so much about LGBT issues"

This part requires some "bigger picture thinking" to really understand why any LGBT person would say this. LGBTs understand the need to talk and make LGBT issues perfectly normal, so they try to include things like Malaysia's queer history in their discussions, and have inclusive LGBT sex ed in classes.
But they usually say these things from the POV of an urban settler, a somewhat privileged person in a modern city. Our respondents say: what about the LGBTs who don't have a voice? Who risk it all just because they see someone like them on TV?
"Think about the queer boy back home in the kampung or the queer girl at the sekolah agama, thinking that they must revolt and spread their wings and fly, come out to their parents, counter their religious ulamas…

What if they get kicked out of the house? Not everyone has the option to move away from home, do things on their own, like us. " – Raja, 21, lesbian, cisgendered female, comms major
"We can be as openly gay as we want to here (in the city), but it's not the same for everyone else."
"I don't think it's fair (though I know I'm coming across as selfish here in some way) to say, let all kids know how LGBT sex ed works – especially if, like, they're the only gay kid in the village." – Gana, 25, bisexual, cisgender male, hipster businessman from Kuantan
So in a way, constant censoring and banning of LGBT content in Malaysian media may not be thaaaat bad? It makes sense somehow – seeing LGBT pairings or plot lines on TV could be dangerous for kids in unsafe environments, especially for LGBT kids with abusive parents, in homophobic families, facing bullies in school, etc.
TL;DR: "I don't believe all LGBTs benefit from making LGBT issues a talking point. BN shoves the issue under a carpet, and that's fine with me."
3. "I'd vote BN because… NO MORE ISLAMIC RULES"
Ok so unless you're new here, Malaysia is very very Islam (though that's no reason why one would confuse our FLAG WITH ISIS!?!?!). It's the official religion in our constitution, we have special courts to mete out sentences based on the Quran, and a good majority of our citizens are Muslims. Malaysia also has a bunch of unspoken rules based on Islamic codes of conduct, and this is pretty much why we can't have public beer drinking festivals or "gay parties".
For some of these LGBTs this writer spoke to, enough is enough. No need for more rules and restrictions to curb "vices". But… this really only makes sense if we're talking about Islamic parties like PAS. BN is pro-Islam in a way that is unlike PAS, at least to some extent.
"A vote for BN is very clearly NOT a vote for PAS and a definite no way to Islamic laws like hudud and RUU355 (which PAS is trying to have implemented if they take over Putrajaya). 

"I'm voting for BN because I don't want parties like PAS in charge. At least with BN, other parties keep them in check," – Mia, 29, genderfluid, lesbian, from Ampang
In a way, with BN in power, there's less of a chance for laws like RUU355 gazetted into power. Other parties under its umbrella like MCA would probably also object to it, as they have done in the past. So a vote for BN, is a vote for a less control by Islamic regulations. But what about BN's own crackdowns against LGBT's events? Well, it's still not such a bad thing.
"Of course, BN's not exactly very liberal too. They can cancel gay parties and beer festivals…. But so what? Can you still go to bars and private clubs and party and drink? Yes right?" – Hassan, 23, gay, cisgender male, student, from KL
TL;DR: "A vote for BN ensures that my "vices" are still "protected" in some way, compared to what certain parties will do instead."
4. "I'd vote BN because… I don't know what the opposition's gonna do"
We mentioned that BN's stance on LGBT issues. But, if you think about it, who in the opposition has been vocal about LGBT rights? Maybe only DAP's Tanjung Bungah assemblyman Teh Yee Cheu and Klang MP Charles Santiago. PSM has spoken up for LGBTs, but not Pakatan Harapan.
The opposition's vague stance on LGBT issues is one reason why our respondents are not giving them a chance. Got la some vocal supporters for the cause, but… some respondents weren't that impressed with the opposition's call to change the administration for the better.
"Ok, so even if you say vote for the opposition since it's a better choice for change, what change is even going to happen with them? Have you read their GE14 manifesto? Nothing for LGBTs also right?" – Lea, 24, lesbian, cisgendered female, from Subang Jaya
"It's very hypocritical. At least BN has tried to "help" LGBTs (although one can rightfully argue and debate on whether it is really helpful or not to them) like having rehab courses for transgenders, and counseling sessions on reformed LGBTs.

What is Pakatan doing to "help" them?" – Mia, 29, genderfluid, from Ampang
Last year, a Terengganu state official came out to say that a conversion therapy course was in plans, aimed at "giving (transgenders) a path to make the best choices for their lives", sparking criticism around the globe. Some respondents were not impressed with this, but more upset that Pakatan leaders didn't come up with a counter for this, or propose a better alternative….. or even talk about it.
It's a regular thing LGBTs see, even at the height of the "transphobic" HitzFM radio ad last year (a video where a couple of guys threw up at the sight of a man they thought was a girl). And with BN taking a more proactive stand, it's BN they gonna vote for, not the opposition.
TL;DR: "I vote BN… because better the devil you know than the devil you don't."
So is BN actually a good choice for the LGBT community?
All personal opinions and judgements aside, it's very interesting to know and understand why certain LGBT individuals would vote for BN. It's a breather from the common view held by the LGBT community as a whole – to vote for the opposition, or not vote at all, for example, although the latter seems to be a little unpopular.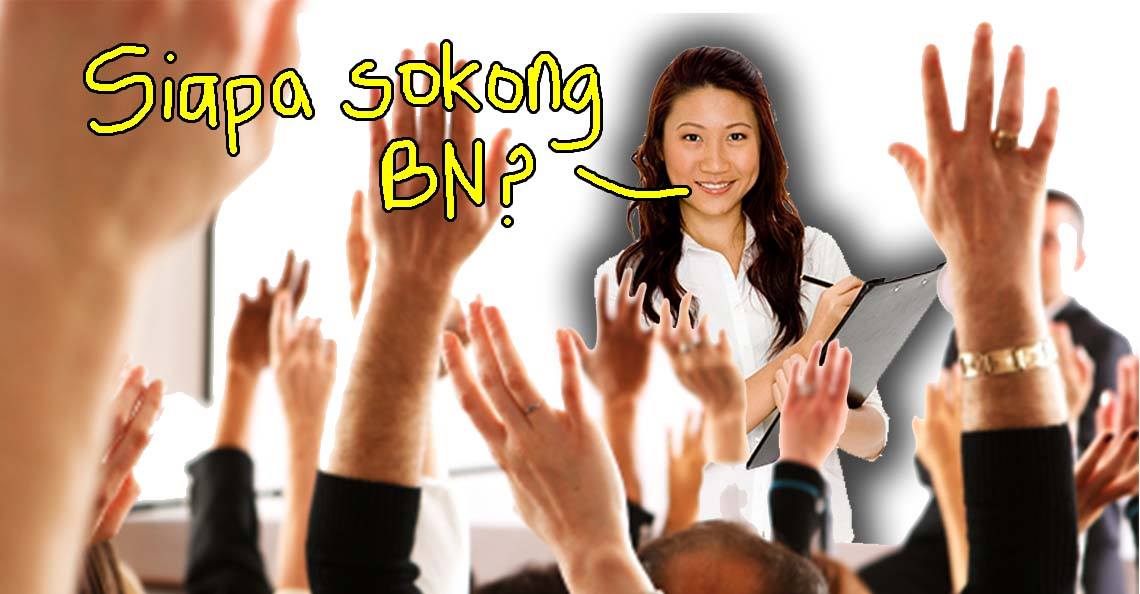 While BN doesn't come across as a group that's all about championing LGBT equal rights, like many, it's the bread and butter issues that matter in the end.
"Call them what you want… corrupt, bullies, homophobic, transphobic… at the end of the day, I am still being supported and kept happy by BN's programs and initiatives." – Lea, 24, lesbian, cisgendered female, from Subang Jaya
Speaking to these individuals made this writer better understand what change really is all about, and why someone would prefer an unchanged reality versus change as a whole. Maybe someday both BN and Pakatan (and other contesting parties) will even take this into account and try making things better for LGBT people in an effort to garner the community's vote? Who knows.