WOOHOOO iPhone 8 dah sampai! Yes, yes we know some of you are waiting a few more weeks for the iPhone X, but that one is gonna be quite a bit more expensive. So for those who are looking for a more affordable option, we thought we should share something quite important with you.
The iPhone 8 pairs best with unlimited data
There are a few new features in Apple's latest flagship that will work better with unlimited data, and we'll get to that in a bit… but first… Guess which telco is offering unlimited data with the iPhone 8!?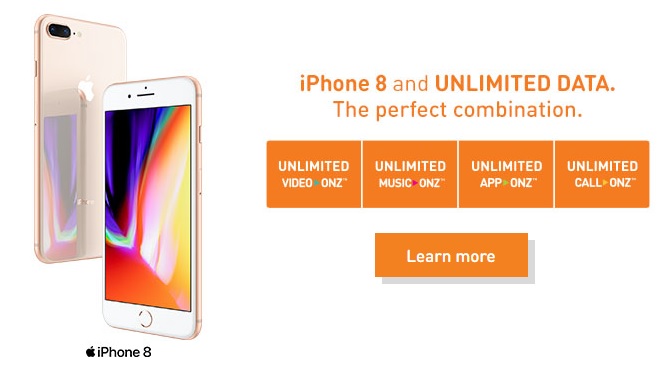 Our buddies at U Mobile of course! They've got unlimited data for ALL the things that take up the most data on your phone, with their iPhone 8 i130 plan. For just RM2,140 up front (RM2,575 for the iPhone 8 Plus), and just RM130 per month, here's what you'll get.
PLUS unlimited WAZE data, unlimited calls, another 10GB of zippy 4G LTE internet goodness for everything else, AND another 8GB for roaming in 12 countries!
Whoah. That's ALOT of data lo. Why would you need so much? Well, let's just say that like Nasi Lemak and Sambal, the iPhone 8 works best with unlimited data… and might even save you money.
1. You can now save precious ringgits to buy the 64GB one – with new integrated cloud storage
Local storage is so 2015. These days, everything is on the cloud yo. Yes, you could previously install Google Drive or Dropbox onto your iPhone, but would have to go to the app to manually copy stuff inside. NOW, cloud storage is fully-integrated with iOS 11's Files app. So if you don't have to worry about data, then you don't have to worry about storage either!
It has folders that look just like the ones on your Mac or PC, and you can move files around them seamless, by just dragging and dropping, even between apps.  This means freeing up precious space for your hipster cappuccino, or mee goreng…
Oh and freeing up precious ringgits, because the 256GB one is about RM1000 more expensive (!).
2. Your Netflix colours are going to be amazing with iPhone 8's DolbyVision support
As any parent will tell you – video takes up ALOT of your data. But the iPhone 8 is going to make it worth your while. It's got two new technologies that are going to make Netflix-ing an unparalleled experience.
DolbyVision is a new HDR (High Dynamic Range) format that basically tells the movie file what your phone screen is capable of, and allows the movie to customise the colour to max out the contrast range. This means better colours, more contrast, and a more accurate image. And YES, Netflix is starting to release movies in this format, and YES you can stream unlimited NetFlix with U Mobile 🙂
On top of HDR, the iPhone 8 also has something called TrueTone, which adjusts your phone's white colours according to the ambient light – e.g. when light is a bit more orange, say in the evening, or we dunno.. a U Mobile store, it might reduce the amount of yellows on your screen to compensate.
3. The iPhone 8's slo-mo 1080 videos are so pretty but so beeeeeeeg
Compared to the iPhone 7, one of the biggest improvements is the ability to record MUCH better video – not just in hi-def 4K, but also at 1080 at 240 frames per second! This means you can slow down real life by 12x – which of course makes anything better.
In fact, YouTuber Jonathan Morrison compared it to a camera that costs more than RM100k (yea, just a bit more than the iPhone X even), and actually found the iPhone 8 was better in some conditions (!).
Butttttt…. 240fps 1080 videos of your friend blowing his hingus is gonna make a pretty darn big file for Facebook. Thankfully, you don't need to be concerned about data limits with U Mobile App-Onz™ unlimited data on Facebook, Insta and Twitter 😉
4. Augmented reality is gonna need more than mamak WiFi
If you Apple-heads saw the launch press-conference (and we know ALOT of you do), you would have gone gaga at some of the crazy Augmented Reality (AR) features that the new iPhone 8 has. With a camera and gyro sensor specifically tuned for AR, the iPhone 8 can do some pretty crazy things with Augmented Reality. Like live-player following in the photo above, and just in case you missed it, this absolutely CRAZY strategy shooter called The Machines.
Unfortunately, the live baseball AR, and the tourism apps all need an active data connection, which is quite precious when you're overseas… thus U Mobile's free Roam-Onz™ will come into play. Oh, and The Machines is a hefty 884MB as well, and multiplayer also requires a pretty fast internet connection.
5. Yes yes, and the iPhone 8 camera is the best blahblah and you can reduce image filesizes… but…
So yes, the early reviews are already out, and the iPhone 8 will make your roti-canai look like Beyonce! It's got a new slow-sync flash that'll make your flash photos look less er… flashy, the same bokeh blur out Portrait mode, and a new feature that lets you change the lighting AFTER you take the photo (whoah!). This has resulted in generally larger image sizes, which will take more storage, and take more data to upload to Facebook. Of course, if you're on U Mobile's App-Onz™, you don't have to worry about that.
For those that aren't, Apple has also created a new image format called HEIF which reduces image sizes quite alot! However, it's got those new-format-problems, which is that most other apps won't recognise your image (at least for now). Thankfully, this ain't your concern if you got unlimited data tho…
So is this the iPhone to buy or not?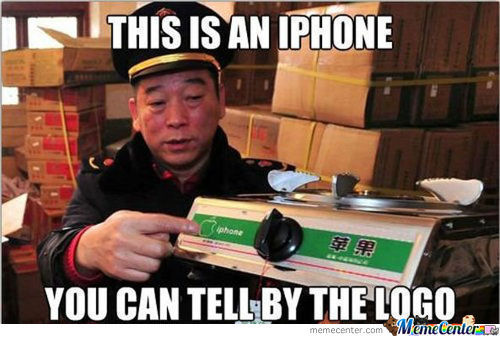 Well, there are 5 good new reasons to buy the iPhone 8, and 5 reasons to buy it with a U Mobile unlimited plan. If you're going for the camera, then you might wanna consider the iPhone 8 plus, which has two lenses instead of one, allowing for better photos. For everything else, the iPhone 8 will do just fine 🙂
Of course, please check your finances first. But hey, if your bank balance and data limits permit, there's almost no reason to wait.