There have been ALOT of comparisons of phone plans in Malaysia. For the most comprehensive, Lowyat.net keep theirs updated very very often. So CILISOS also bekside itchy wanted to try doing one. At first we tried comparing plans outright… then this happened.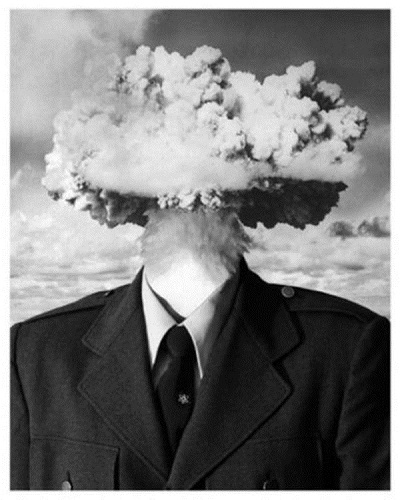 There are SO MANY variables, that make it difficult for an apples-to-apples comparison.
Some offer weekend data freebies
Others offer free Spotify, music etc
Some have unlimited free calls, others SMS, others just to within same network AMAIGERDDDDD
Almost all of them have variations of the same plan (e.g. DiGi Smartplan comes with SMS-heavy or data-heavy options)
AND THEY'RE ALWAYS CHANGING (two new deals were launched in the WEEK of writing this article).
Thankfully we just signed a new friend (advertiser!) at UMobile, who nudged us towards testing this totally worthwhile comparison sempena Valentine's Day – Which telco plan is cheapest for a modern Malaysian couple to buy together? 
So we thought we'd investigate the 4 main telcos to see who offers the best solution for two people, with two phones (and two phone lines) to communicate with each other.
But FIRST – what kinda phone line does a Modern Malaysian couple need?
So mobile phone usage has changed quite a bit over the last coupla years. SMS is kinda gone, and even calls aren't all that important anymore (maaaaybe a bit more so for couples). So we asked around social media and the office, and here's a rough rundown of what most people would think is enough for a modern Malaysian couple.
Would talk to each other for at least 3 hours (180 minutes) a month
Doesn't use alot of SMS (so we'll say 10 SMS a month)
About 2-3GB of data each, so we'll say 5GB between two people. Fair? (this one probably most contentious)
PS: Boiling phone porridge is a chinese idiom meaning spending lots of time on phone (cos y'know… porridge takes a long time to boil)
Also, we stayed away from prepaids, because that's even MORE confusing, and we're not even gonna CONSIDER network quality, because that's a whole other universe that no one REALLY knows the answer for.
Cool? OK. Without further ado, let's look at the Post-paid options available for two loving Malaysians, from most pricey to the cheapest.
SUPERPOWER: Simplicity + Clone SIMs!
Data Sharing policy: One big Daddy (RM128 per month), with as many parasites as you want up to 2 parasites (oops!) at RM48 each.
Minimum pricing for two lines: RM206
Data limit: 5GB shared
Talktime: Unlimited, with unlimited SMSes too!
In all fairness to our other favourite advertiser, MAXIS has never competed on price. They're reputed to have the best network in Malaysia, but you'll have to pay a premium to use it. Their postpaid plans start from RM98 a month, but to share a line, you'll have to go with RM128 a month or  higher.
Having said that, their sharing plan is probably the easiest to understand. The MAXIS ONE Plans mostly come with unlimited calls and SMS (so you can boil phone porridge with AAAANYone), you can add as many parasites at RM48 each. They'll all be able to make unlimited calls, and share your Data cap, whether it's 3, 5 or 8GB a month.
Oh and MAXIS has one more cool feature. Clone Sims!
For RM15 a month, you can get an additional SIM (card, not character). This SIM card can then be put into another device, which will then carry the same phone number (e.g. your iPad). We SUPPOSE if you really super 2-become-1 couple, you could put one of these SIMs in your darling's phone. Meaning both of you answer EVERY SINGLE CALL (and share data, calls and SMS limits).
SUPERPOWER: 10GB data and unlimited shareability!
Sharing policy: Everything is shared, RM50 per additional parasite, with additional 3GB data
Minimum Pricing for two lines: RM120
Data limit: 10GB (!)
Talktime: Unlimited! And Unlimited SMS's too.
OKla… honestly, this might not be the downright cheapest deal in town, but it's the best bang-for buck for any loving couple. Essentially, it's uMobile's already affordable Hero70 plan (RM70 for 7GB), that you can add up to three Share50 lines, which cost RM50 each and add 3GB to the collective pool. So…
2 people = RM70(7GB) + RM50 (3GB) = RM120 for 10GB shared between two people
4 people = RM70(7GB) + RM50 (3GB) + RM50 (3GB) + RM50 (3GB) = RM220 for 16GB shared between four people
In our surveys, many people expressed that they can't survive without anything less than 5GB per person.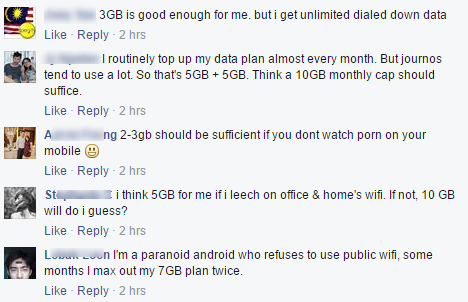 So it's nice to be able to share the 10GB across two people. E.g.
"Baby, this video from my mom you download la. I leceh." – Some horrible Malaysian daughter
This is of course, unless you share with a family of 4 and your son is watching dodgy videos all day. Then whole family suffer together. Aiks. Thankfully, uMobile's plan also comes with unlimited calls and sms, so whole family can call and SMS-scold kow the horrible son.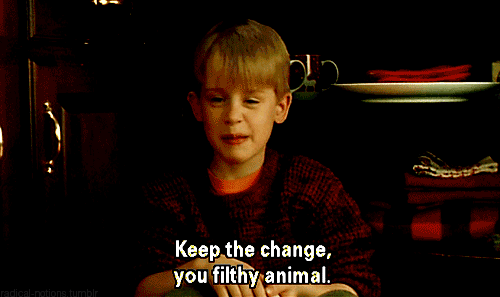 SUPERPOWER: Super-cheap & free iFlix 12 months!
Sharing policy: Non-existent
Minimum Pricing for two lines: RM90
Data limit: 2GB each
Can boil phone porridge? Unlimitedly yes BUT only if both on DiGi
There's actually a tie for cheapest postpaid solution for a Malaysian couple, but both are not actually 'shareable' – they're individual plans x 2. However, just by virtue of being the cheapest postpaid plans in Malaysia, they're both actually a possibility for the less-demanding couples in town. We'll cover DiGi's offering first, which is basically two SmartPlan45s, which come with 2GB data, and 50mins free talktime each.
HOWEVER, on the plus side, it does let you call up to 3 DiGi numbers as much as you like (one of which would logically be your cooshiecoobabyecutiepie). So if 2GB a month is good enough for you lovebirds, this isn't a bad option. But if you want more data, one of you can opt instead for DiGi's Smartplan 75, which gives you 7GB of data for RM75 a month. However, that brings the cost up to RM120, which puts it at the same price as uMobile's offering, but without the sharing flexibility and only one of you gets unlimited calls 🙁
But for those who aren't concerned about that, why not just stay home, iFlix and chill? 12 months free subscription yo.
SUPERPOWER: Super-cheap, can download like mad on weekends AND can print photos at Bluecube outlets!
Sharing policy: Can transfer to pre-paid but not sharing among postpaid?(We actually dunno how this works)
Minimum Pricing for two lines: RM90
Data limit: 2GB each with additional 500MB per weekend each.
Can boil phone porridge? 50 mins a month, with 50 SMS a month to go with it.
There are alot of things to like about the Celcom FIRSTBlue plan which costs RM45 per line. Price and data wise it's the same as DiGi, but with one big weird superpower. 500MB extra per weekend! So this means that your weekend surfing gets a boost of 500mb, which should logically mean you eat through your 2GB bandwidth cap alot slower. Also, Celcom has the ability to carry-forward unused data, which both contribute to mean that the 2GB cap might just be enough for some couples.
HOWEVER, bad news for the couples that like voice-chatting constantly, cos you only get 50mins talktime here, which for the majority of couples won't be enough (Oh well, there's always SKYPE). And guess what… CELCOM's talk-rate is 20sen per minute, which is the highest in this comparison… so do watch your porridge temperature k?
But that's okay, because CELCOM FIRSTBlue also comes with complimentary photo printing at 6 selected Bluecube outlets! So instead of sending that photo via WhatsApp, you can now print it out and give it to them in person!
On the bright side, they also have a more advanced plan called Celcom FIRSTGold for RM80, which bumps you up to 5GB internet, AND Unlimited calls and SMS, but again, that's only for one of you, and the total amount comes to RM125 for a couple.
So many variables still! But here's an easy breakdown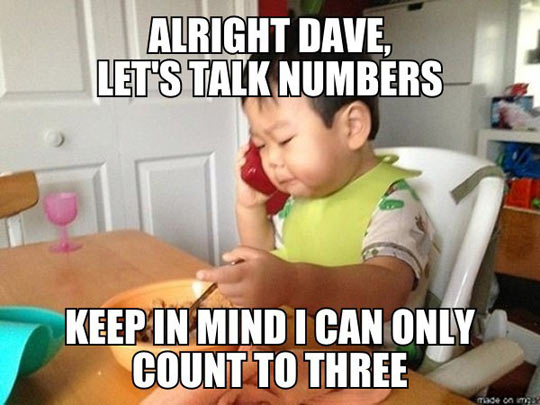 Haiyo. After all that, it turns out the cheapest option is to buy two cards from the same network (DiGi for iflix, and Celcom for extra-bandwidth on weekends and selfie-printing). It's not an ideal situation, but think about how much easier it would be to break-up after (no awkward forms to fill…whee!).
For those who are more committed (or in a family), U-Mobile's Hero70 plan actually looks like the best bang for buck, offering great shareability at an unbeatable price. For those with a bit more cash to burn and want the fastest network on paper, MAXIS One Plan is of course, a simple solution… although it's significantly more expensive, with a lower data cap to boot.
So to all the happily communicating couples out there, HAPPY V-day from us at CILISOS!
Of course, if you're single and ready to mingle, then we don't know why you made it this far in the article. Just read Lowyat.net's guide instead la haiyo.