Ever since I've heard of NS (often referred as PLKN) in high school, I prayed so hard to not get enlisted, more than I did for my SPM results. Rumor has it that students who are active academically and in sports would not be picked by the gomen – no such thing la this nonsense.
National Service in Malaysia was a compulsory training program that every 18-year-old had to go through to foster patriotism and unity for our nation. This idea was proposed way back in 2003 and ran for the first time on 16 February 2004. When the letter came to me, I was quite hesitant to go but my mum insisted that it'd be a great discovery for me since I'm the youngest child in my family. Also, partly because I don't want to be fined RM3,000 or face six months in prison, or both. :0
During the 3 months in Arena Resort, Temerloh, Pahang, my fellow NS-ers and I learned a lot about what NS is really like, and it sometimes is not what you would expect NS to be… Here are 5 unexpected things about National Service in Malaysia.
1.You eat like tomorrow is the end of the world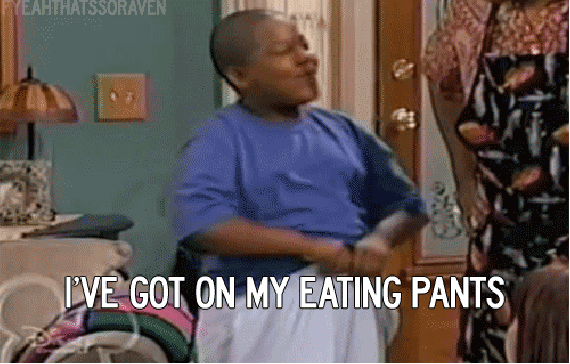 You would expect NS to be like some seriously hardcore boot camp and have Jillian Michaels screaming her head off at you to push your bodies over the limit. But no… most of our time was spent EATING. We were provided 6 meals a day by the gomen, maybe because they know we are big eaters. Our meal are served buffet style – by queuing up in two lines (guys and girls) with plates on our hands. Here, lemme break it down for you:
Meal 1:

 Breakfast which is right after P.T. pagi (morning exercise). Usually, the food would be nasi lemak (without fried chicken), nasi lontong and mee hoon. If you are lucky, there would even be extra food left on the tray for the 'makan banyak' people.

Meal 2:

 Morning tea time after 10.30am class. Not so fancy like your macaroons and English Breakfast tea at Bukit Bintang hotel, instead we had our local kuih-kuih, red bean buns.

Meal 3:

 Lunch. Simple and filling.

Meal 4:

 Afternoon tea served at 4.30pm. It is pretty similar to our morning tea time, served with coffee/tea and light snacks.

Meal 5:

 Dinner! Also, known to us as the most important meal of the day after our play time at the field.

Meal 6:

Supper is the last meal of the time. Right after our last roll call of the night, where most of us just want to throw ourselves in bed after a tiring day… but there is also FOOD at the dining hall! Oh well, how can we resist when biscuits and tea are served to us? T.T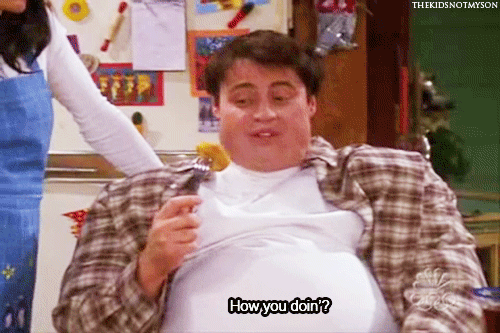 But on a serious note though, food has a bad rep at NS. Not because you're worried about putting on weight, but because of the cleanliness. During my time, there were trainees who experienced food poisoning, like diarrhea. Some NS trainees have been known to find dead insects in their food and reported it to the supervisor, but they only got nods in response. In Sungai Siput, a trainee named Vinoth succumbed to rat fever and died in the hospital.
SLEEPING comes second on the list of activities we spend most time on. At NS, we are allowed afternoon sleep to replenish our energy because we arise much earlier than most of our parents or grandparents at home for morning roll call. You would think that because you learn discipline in NS, everything would be in tip top shape, but the beds in our dorms are in poor condition. Few of my dorm mates had broken beds with only three legs and the closets can't even close at all.
2. Your Bahasa Malaysia speaking skill will confirm improve 
Ok maybe it's not surprising that BM is the main language used in NS (just like in school), but some of us were surprised how much our BM IMPROVED in NS, where 12 years in school failed to do. Even if you are a complete 'banana' or 'coconut', or if BM is a foreign language to you. Most trainees in our camp, predominantly Malays, speak in their mother tongue and everyone else at first reply in a different language.
During classes, there were workbooks given to us, just like high school times, and everything was in BM. At first, many non-BM speaking students struggled to communicate during the first two weeks in class, but then improved markedly after conversing often with the Malay trainees. Some even developed the BM accent from speaking too fast.
However, it wasn't just BM that trainees struggle to overcome in camp. It's English too! But two years after my time at NS, the Government has come up with a new module called "Tech + Talk", implemented in 2015, to increase English and technology proficiency. This new module aims to help trainees to speak up without hesitation and find the voice to share ideas.
But is it adequate for trainees to brush up the skills within 3 months? Well, I wasn't there anymore when they implemented this, but here's some feedback we found:
At the end of the day, trainees all have different experiences at different camps.
3. Holding a M16 rifle is the best part of NS
A common misconception that I often hear from my peers is we learn to defend our country in NS. Well, in Malaysia, I don't reckon so. I'm sure our country wouldn't give us (18 year old kids) the power to handle a firearm to become national fighters.
But why is this module one of the core activities in every camp? That's becoz gomen wants us to experience REAL guns to be part of the National Service team. ?
So, this is the ONLY ONE activity that I couldn't wait to brag about to my sisters and friends, because never in my entire life I would imagine myself holding a rifle weighing 4 kilograms – it's heavier than it sounds. Some trainees even 'chickened out' because they were worried that the impact from the recoil will cause injuries on the shoulder.
Before the shooting session, every trainee is required to undergo a theory class to learn the hows and dos of a firearm. Then, we were brought to an outdoor shooting range and were separated into different groups to take turns to use the firearm.
There were two officers to guard each station in case someone wants to be sneaky and steal the bullets. During the whole session, the place was filled with the sound of bullets firing at one go. The after-feeling that kicked in was so "syiok". ?
Most of the feedback from firearm training were satisfying and pleasant. An officer from National Defense University said M16 is a good practice for trainees on how to be defensive in times of war. A trainee from Pahang described it shooting the rifle as a privilege.
"I think it will make me braver, tougher and stronger. I don't think it will be dangerous at all,"  – Sharifah Rabiatul, Pahang NS trainee, The Star
So far, there aren't any mishaps reported to the officials, or stats of injuries from using the M16. 😀 #patsback
4. There never fails to be a love story in camp (that every trainee will talk about)
During high school times, teachers will separate your seat from your lover boy's seat in class. In camp, it's the same thing too! Boys and girls are separated from one another – just coz it's 'haram', our jurulatihs told us. There is even a rule fixed for girls to stand at least 3 meters away from the boys. Was it the same in your camp? Tell us in the comments.
Sounds like the forbidden love story of Romeo and Juliet. ?
During meal times, two columns of tables are divided for girls and boys. Our jurulatih will keep an eye on us, in case the boys walk over to the girls' side to get our attention. Most of us don't follow the rules coz sometimes we can't help but to chit-chat with the boys. :p
There was a time where I was caught by a jurulatih because a male trainee passed a Christian songbook to me while we were conversing at close range…even though we were just friends!! We had no other choice but resort to writing short letters and passing it secretly to communicate coz it seems a lot easier and less suspicious.
But on a serious note though, there are allegations of sexual relations in some camps. :0 Worse still, there were cases of sexual assault. One was A RAPE CASE where the perpetrator was actually an NS instructor in Terengganu who allegedly raped a female trainee.
5. A visit to the prison was enough to mortify me
Yes, you read that right, we went on a rombongan sambil belajar to Bentong Prison by bus. About 4 buses came to pick 300+ trainees. It was a camp trip we had as part of community service. Even so, we did not enter the area where the prisoners were kept behind bars ‒ instead we were fitted in a huge hall for a seminar. Though we did see a few prisoners walking outside the hall in their purple uniforms.
Our camp was not the only one that had this trip.
Mortifying as it sounds, we were shown a video of rapists being punished brutally on their bottoms with a whip. It was so graphic and everyone was just shocked. We were all wondering WHY they had to show us this video.
You see, prisoners are humans too with hobbies and interest. In one of the slide shows, we saw how inmates were taught to develop their creativity in arts and crafts as a rehabilitation effort to help them to be patient and calm. 
In Pahang, there is a prison where inmates are trained to weave textiles and other work to earn some pocket money so they are able to buy daily necessities in prison. The products are then to be sold in the market or displayed in a showroom for visitors.
This new set of skills comes in handy when they go back to public life again ‒ living as a new person with a new job outside with the community. Quite an inspiring story and an eye-opener for us 18-year-olds.
The 3-month stint was worth the experience. Not to mention we get paid too
Waking up early at 5.30 am for roll call is something that everyone's not looking forward to, but it is motivating to see every trainee's "semangat" face when singing Negaraku. (plus we get paid RM300 :p) It may sound cliché that this training program does boost our patriotism (maybe from the marching command that we hear from day to night).
Initially, a lot of people say it is a 'waste of time' for high school graduates to be away for 3 months (not to mention, feeling homesick and missing home cooked meals from time to time). However, the people whom I've met and grown closer to made me change my mind ‒ knowing that many trainees come from different states and having the chance to know people from different backgrounds personally. 

On our last day, it was a teary separation for trainees, as we dragged our luggage to the bus. Some even exchanged phone numbers, hoping to keep in touch with each other. It was quite an unexpected farewell to see trainees crying their eyes out while hugging their friends because of the attachment we've built in 3 months.