Last Saturday (March 12th), A. Santamil Selvi, the widow of Perumal Balasubramaniam – better known as PI Bala from the Altantuya case – held a press conference where she apologized for her statements blaming PM Najib and Datin Seri Rosmah for the murder of her husband. If you remember, PI Bala was the private investigator who was heavily involved in the Altantuya C4 murder case until his death in 2013, but much more on that in a bit.
However, her press conference at Pertubuhan Minda dan Sosial Prihatin Malaysia (Minda) took a strange turn when reporters started asking some pressing questions. You can watch the video below, but here's a brief breakdown of the um… breakdown in chrono-not-logical order:
 She read a statement where she retracted her claim and apologized to PM Najib and family
When pressed further she said she was with Minda to ask for money for her children's education since PKR didn't keep their promise of providing financial aid 😯
She then clarified that what SHE said about PM Najib was a lie, but what her husband said was TRUE.  😯  😯
At this point everyone watching the video on YouTube got very confused.
After getting increasingly agitated by the questions, she blurted out "This isn't how it's supposed to go!" in Tamil and stormed out.  😯  😯  😯
Really,  just watch the whole thing yourself:
But if you thought this was a pretty strange plot twist, her husband's involvement in the Altantuya case was much, much stranger. For starters, it involves so many big names that it can be made into movie credits: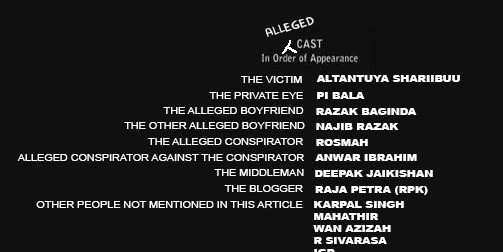 But before we go into that, here's a giant disclaimer:
Very little of the following can be verified as actual fact. We used the most credible sources we could find, which were statements made by the people involved to the media.
Sekian dimaklumi, sedition dijauhi. 
Aight, now sit back and make sure there's nothing underneath your chin when you read this because we guarantee you, your jaw will drop. #safetyfirst
1. He was hired by Razak Baginda to investigate a policeman… and found out Razak married Altantuya.
In his first Statutory Declaration – basically a legal document saying that you're telling the truth – PI Bala was hired by Razak Baginda to protect him from people who were harassing him. For reference, Razak Baginda is was the consultant for the Scorpene submarine deal, allegedly had an affair with Altantuya AND allegedly introduced her to PM Najib, who allegedly also had an affair with her. 
Although he quit after 2½ days, he was rehired when Razak Baginda started receiving calls from a police officer named ASP (Assistant Superintendent) Tan asking him to pay his debts. 
But plot twist: It turned out that "ASP Tan" was actually Ang Chong Beng… a private investigator hired by Altantuya to track down her missing husband.
That's right, husband. DOUBLE PLOT TWIST!!!
"[Altantuya] told me Abdul Razak Abdullah Baginda was her husband's name" – Ang Chong Beng, in court testimony, as quoted by The Star.
According to Ang's court testimony, Altantuya said that she and Razak Baginda were married in Hong Kong two years before her death, and she went by the name of "Aminah". He was also the person who filed her missing persons report on behalf of Altantuya's cousin after her disappearance. You can read parts of his testimony here and here.
2. PI Bala's assistant was fired for partying with Altantuya!
Two eyes always work better than one, so it's no surprise that a private eye like PI Bala would have another eye (aka an assistant) to help him out. Unfortunately, this was a case of mata juling.
The assistant, Suras Kumar, was initially assigned to keep an eye on Altantuya and her Mongolian friends at their room in Hotel Malaya but he may have taken the instructions a bit too literally as he ended up spending a few nights with them in their hotel room.
"When Abdul Razak Baginda discovered Suras was becoming close to Aminah [Altantuya] he asked me to pull him out from Hotel Malaya." – PI Bala's first Statutory Declaration.
But according to what Altantuya's cousin Namiraa Gerelmaa told the court, Suras' visits were less raunchy and more scary because every visit involved threats that he would "kill them and throw their bodies out the window" at what was supposedly Razak Baginda's orders.
But unknown to the Mongolians, PI Bala and Suras weren't the only ones sent to take them out. And we don't mean to dinner.
Sirul and Azilah, the two guys who were eventually convicted of killing Altantuya, were also sent to Hotel Malaya to "shoot and kill" the three women for a reward. Unfortunately they were the worst hitmen ever because they couldn't find the hotel and when they eventually located it, couldn't get around the CCTV. You can read Sirul's full police statement here.
3. He might've been the last person to talk to Altantuya before she was murdered
To clarify the header, PI Bala was the last person to talk to Altantuya before she was taken away by the Sirul, Azilah, and Lance Corporal Rohaniza.
PI Bala was keeping watch outside Razak Baginda's house as usual when the three Mongolians wished him "Happy Deepavali" from a taxi, and left. But when the taxi came back later with just Altantuya inside, he sent an SMS to Razak Baginda saying "Aminah was here", to which Razak Baginda's reply was "To delay her until my man comes".  
PI Bala had a conversation with Altantuya, where she shared a few juicy details, including how she met Najib (as in PM Najib). Fifteen minutes later, Sirul & co. arrived and PI Bala informed Altantuya that she was being arrested.
"They drove off and that is the last I ever saw of Aminah [Altantuya]." – PI Bala's first Statutory Declaration.
This was the night Altantuya disappeared and, well, we all know what happened after that.
4. And then Rosmah's carpet seller allegedly offered PI Bala RM750,000 to disappear
Waaaaait… Wha??? Why is Rosmah's furniture provider suddenly involved in this? To sweep everything under the carpet, of course /jokes.
Well, this "carpet seller" is Deepak Jaikishan, who was at the time Malaysia's largest carpet manufacturer. He also owned a property firm with projects totaling about 3 billion. AND he's also really close to Najib and Rosmah – going so far as to say that he treats her as an elder sister. You can read more about him here.
We'll get into the details in the next point, but after PI Bala gave his Statutory Declaration (which we've been referring to for most of these points) he made a SECOND Statutory Declaration saying that the first one was untrue.
And then he disappeared.
It wasn't only until a year later that he came back, revealing he'd been in India this whole time. In an interview, he says that Deepak paid him RM750,000 to sign the second Statutory Declaration and to leave the country till Najib became Prime Minister – at the Rosmah's request.
"[Deepak] informed me that Rosmah was very happy with me for retracting my first statutory declaration and wanted to have breakfast with me." – PI Bala, in an interview with Malaysia Today.
This would have been a one-sided account if Deepak himself didn't spill the beans after his relationship with Najib and Rosmah soured, revealing that he was the middleman who arranged for PI Bala to sign the second Statutory Declaration. He also revealed that Rosmah dabbled in black magic, but that's a different story.
You can read the accounts here: Deepak | PI Bala | PI Bala's lawyer
5. Both UMNO and PKR tried to bribe him!
Because some high-profile names were involved in the Altantuya case, it isn't surprising that political parties would get involved at some point.
By this time, we've read how some people within the UMNO party had (allegedly!) arranged for PI Bala to retract his original Statutory Declaration. However, controversial blogger Raja Petra Kamaruddin (RPK) kinda did a table flip when he announced during an interview that this whole Najib-Rosmah-Altantuya link was cooked up by Anwar Ibrahim to prevent Najib from being Prime Minister! 
RPK claimed that Anwar "personally promised" to pay PI Bala RM 700,000 to come up with the first Statutory Declaration to smear Najib's name, which PI Bala denied in his interview:
"I swear on my mother, I do not know anything about this RM700,000. All these accusations against me are bulls**t" – PI Bala, as quoted by Free Malaysia Today.
PI Bala also revealed yet another bombshell (so many bombshells!!!) that while he was in India, Deepak offered him RM200,000, a condo, and the green light to come back to Malaysia if he recorded a statement (written by Deepak & co.) that PI Bala described as tarnishing Anwar's name.
6. He died before he could change his mind about Najib again
Just as a brief recap, PI Bala's first Statutory Declaration made many accusations against PM Najib. In his second Statutory Declaration, he withdrew these accusations. 
But when he returned from India, he went back to saying that the first account was true, even swearing upon the Hindu holy book in 2013, and that he would work with the Opposition to "bring justice to everyone involved"
And just a few months later, PI Bala died of a heart attack. Whether this was conspiracy, divine punishment, or natural causes is (again) another mystery in itself.  
So many plot twists! What's the actual story??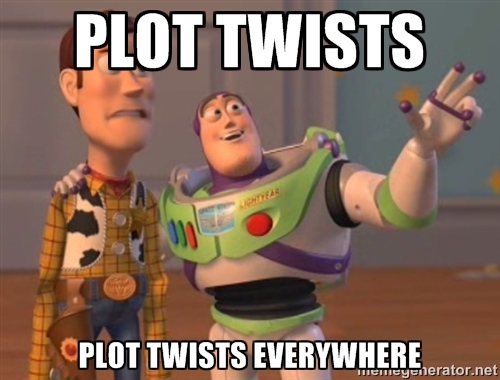 Honestly, we initially set out to write the full story on this case but we realized very early on that if we did (with credible sources), we would have solved the Altantuya mystery already lor. Or be put behind bars.
But what we can tell you is the absolute truth is that the whole affair has been muddled with so much misinformation and political involvement that the only people who know exactly what happened are the ones who made the call for her to be killed. IF these people existed in the first place.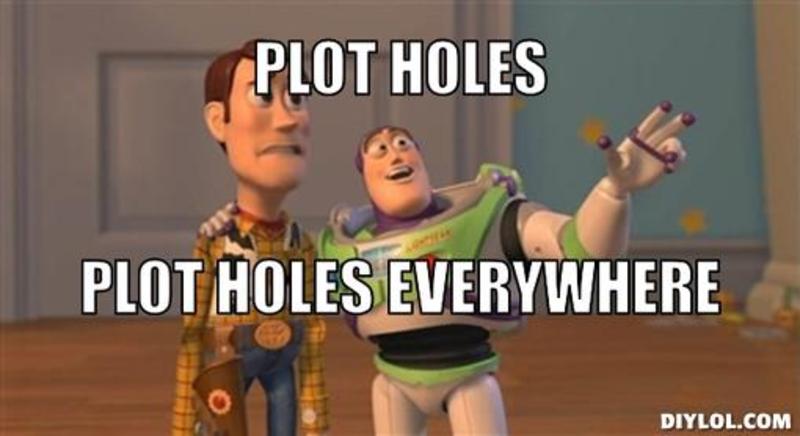 And even now, his wife's interview draws even more questions as she claimed that PKR broke their pinkie promise to give her financial aid:
"PKR promised me financial aid but when I went to them I was asked to see if Barisan Nasional can give me a better offer, I am left with no choice so I am here." – A. Santamil Selvi, in interview translated by The Star.
This was of course denied by PKR, who also pointed out that the press statement was "obviously written by someone else for her to read".
While we can question how PI Bala and his wife got entangled in this mess, all they seem to be concerned about at the end of the day was the well-being of their family:
I have been wanting to tell the truth, but I kept quiet (until now) because I wanted to save my family. Once my family is safe, they can do anything to me. Let them. My family is more important." – PI Bala, in interview with Malaysiakini.

"I am just here to get funding for my children's education." – A. Santamil Selvi, in interview translated by The Star.
Can you really blame them?