Politics
7 things Malaysian politicians can learn from Indo's new President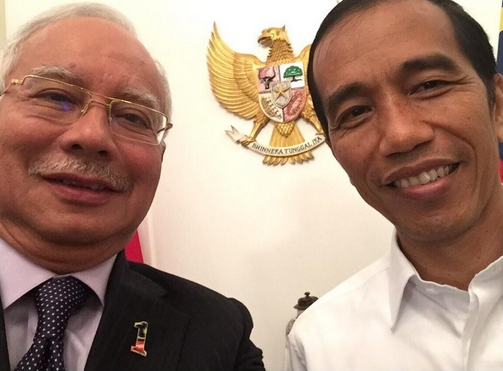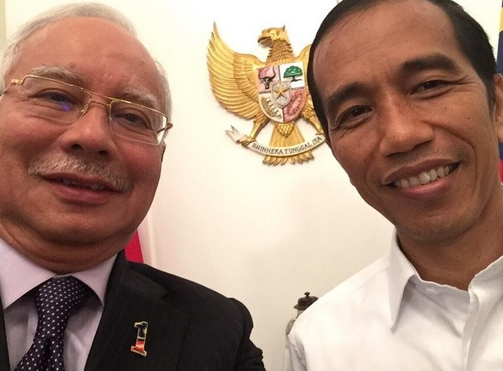 In case you haven't heard, the new president of Indonesia is being hailed as the next Obama. President Joko Widodo, affectionately known as Jokowi to his people and the media, has been attracting all the right kinds of attention and is seen as a symbol of change for Indonesia (thus the comparisons to Obama) from a corrupt, closed and poor nation, to a modern, open, fair and merit-based society.
One Bloomberg journalist covered the news from the perspective of what it meant for neighbouring Malaysia.
"Voters have to ask themselves why Jokowi's story can't be replicated in their own countries, many of which are crying out for more credible, effective leaders. Najib has particular reason to be concerned. His personal background — as the son of Malaysia's 1970s Prime Minister Abdul Razak Hussein — is one of privilege. More important, even as hopes rise that Indonesia might finally achieve its true growth potential, Malaysia seems consumed by petty political infighting and religious small-mindedness." – Bloomberg, 'Beer Isn't Malaysia's Problem'
Yea. You wanna read the whole thing now right? Anyways, we did that, AND MORE. And maybe we shouldn't just pick the easy target of Najib, but all Malaysian politicians from BOTH sides of the fence.
Thankfully, Jokowi's been at the centre of a media storm right now, so finding information wasn't too difficult. To compare, we thought we'd broaden it to Malaysian politicians from both sides, and listicalise a simple guide for them to learn a thing or two from this up and coming folk hero…
1. Dress like you're gonna do some real work
Do a quick Google Image search for Jokowi, and you'll see alot of images of him in a white shirt (or his signature red, white, black checkered shirt) with his sleeves rolled up. Even when people around him are dressed in full military dress, or suits (like former presidential candidate John Kerry, or our own PM), he's usually in a long-sleeved shirt, charmingly untucked. Contrary to popular belief, this actually endears him more to the people, as there's a sense that he's ready to get his hands sweaty.
"Jokowi wore a brown batik shirt for separate meetings with Australian Prime Minister Tony Abbott and US Secretary of State John Kerry, both of whom wore suits and ties. The President looked relaxed and jovial in the two meetings, at times trading jokes with the two guests." – The Jakarta Post
The lovely thing about Jokowi is that he does it even with very high profile people, indicating that he's here to get stuff done, and not to look all official for the sake of it.
Meanwhile in Malaysia: 
Top BN reps are usually found in Baju Melayu, suits, or BN-branded short sleeves, none of which look particularly like they're supposed to get dirty.
To be honest, in this category at least, our country's opposition seem a bit better than this than in the ruling government, with most opposition members in Polos, or barely rolled up shirts.
2. Drop in to see your people unannounced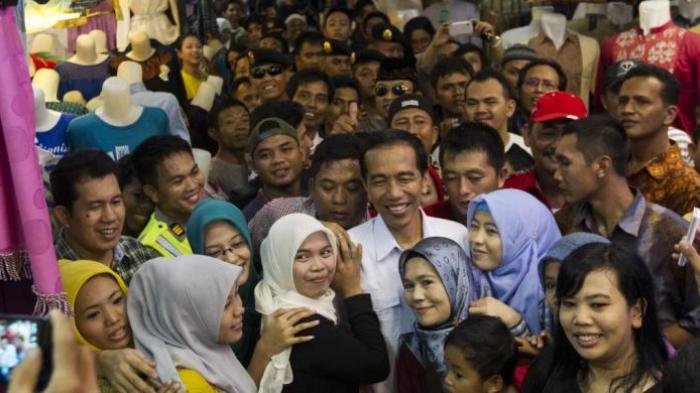 "A large part of Jokowi's success can be attributed to his blusukans, or "unscheduled visits." He arrives, unannounced, in different parts of Jakarta to talk with local people about the issues affecting them. His skill lies in being interested in the details: where the bus stops, how the rubbish is collected, where the drains are blocked." – InsideStory.com.au
Look at the pictures of Jokowi, and in them you'll see a very very tangible affection from the people. Do an Image search for 'Jokowi Bluskan' and you'll see various images that look nothing like the PR shots we are so familiar with in our local newspapers. Because of this, even during his tenure as Jakarta's governor, he is known as a man of the people.
These things come with real consequences tho, as it is known to be notoriously difficult to get a proper press interview with Jokowi. In fact, there's a rather cute article on ABC of one reporter who was struggling to get an interview with him for weeks, and in the end had to print a bunch of fake invitations to local barbeques, hoping that the President would drop by as he is known to do.
"In the end, he left for his car. I approached him again, explaining that we'd been promised an interview; we only needed five minutes; and the ABC broadcasts throughout Indonesia, with local re-broadcast partners and publishing partners that have an audience of about 60 million Indonesians a day. He paused, considered the argument and again assigned another person to organise an interview." – ABC Australia
Meanwhile, in Malaysia: Politicians frequently make as big a hoo-ha as they can everytime they show up – and speeches about harmony and progress are rarely made without a microphone being present. Rather than spend your time being seen, just do, and let the people see for themselves.
3. Surround yourself with credible people
"I selected the ministers carefully and meticulously," he said. "That's important because this Cabinet will work for the next five years, and we want the chosen people to be clean figures, hence our consultations with the KPK and the PPATK." – Joko Widowo, Time.com
When Jokowi announced his cabinet, he made sure that each candidate had been through a strict background check through KPK (Corruption Eradication Commission ) and PPATK (Financial Transaction Reports and Analysis Center ), Indonesia's version of the MACC. One's in charge of charting their likelihood for graft, while the other checks their bank accounts (!).
"Financial Transaction Reports and Analysis Centre (PPATK) chief Muhammad Yusuf said that his institution had not found any suspicious bank accounts owned by the 43 ministerial candidates proposed by Jokowi." – The Jakarta Post, 'Eight new ministerial candidates still under KPK consideration: Jokowi'
As a result, the rupiah and Indonesian stock market has seen strong gains in the time since Jokowi has announced his procedures for nominating his cabinet.
Meanwhile, in Malaysia: This is one of the biggest issues with Malaysian politics. Because of the divide between opposition and government, people choose sides rather strongly, and this usually doesn't create a space for merit-based candidates. For instance, whenever Ibrahim Ali opens his mouth, and Najib stays quiet, credibility drops significantly. The same thing happens when Anwar vows to retire, and then er… doesn't.
Yes, both links refer to the same article.
4. Let your kids earn their own money
Much has been mentioned about how Jokowi's family being as down-to-earth as he is, and even our local buddies at The Star covered it, in an article entitled "Indonesian First Family shuns excessive lifestyles, won't parade wealth". To make sure that his kids grew up right, and to ensure no one questioned his intentions when he was Governor of Jakarta, he officially stated that ALL HIS FAMILY MEMBERS CAN NOT TENDER FOR PROJECTS IN JAKARTA. In fact, even at Jokowi's recent signing in as the new President of Indonesia, some of his children could not attend because they were busy at work.
"While his mother and two siblings had been in Jakarta since last week to prepare for the ceremony, Gibran said a mounting workload at weekends had made it impossible for him to leave the city earlier than Sunday evening. "I have a company to take care of. I was able to leave the city only after my catering jobs are done," said Gibran, who recently turned 27." The Star, 'Indonesian First Family shuns excessive lifestyles, won't parade wealth'
We did some background checking, and found out that Jokowi's son's catering business is called ChilliPari Catering. They actually have a really nice website.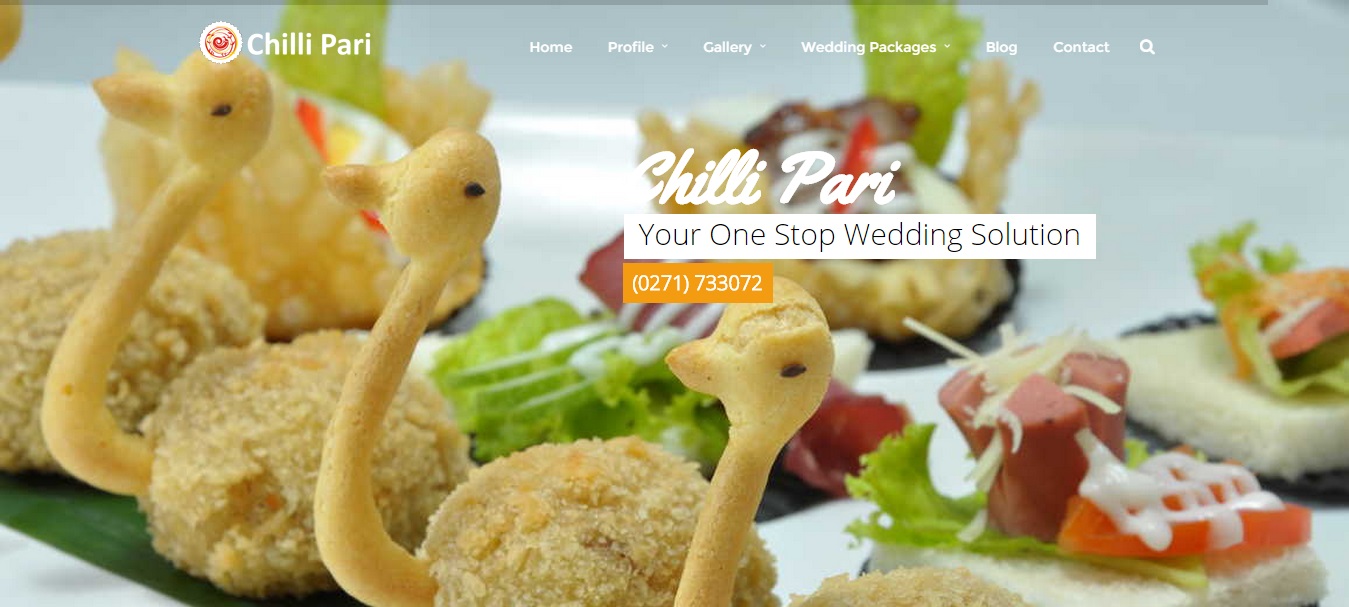 In fact, that top picture is of Gibran serving tables himself (although it is probably in all fairness a PR shot). Contrast that to this, and this, and this. In fact, speaking of which…
5. Don't flaunt your wealth
Jokowi's mom flew in to Jakarta on Economy Class for his inauguration. His wife buys dresses from a local market.
"When asked on Sunday about her preparations for the inauguration, said briefly that she would just follow the flow and expect no drastic change in the way she lived her life. She also said that she had prepared no special clothes for the ceremony. "I will just wear green," she said." – The Jakarta Post, 'First Family Stays Cool, Won't Parade Wealth'
Meanwhile, in Malaysia:
Sigh. Seriously ugaiz got it wrong. Your expensive taste does ANYTHING but impress us. You want people to love you… do your job.
6. Cut costs in the right places
In 2012, in the midst of proposing Jakarta's MRT system, he proposed that the costs might be too much, and to do a cost comparison with neighbouring countries to see if they were being billed competitively. Earlier this year, he also vowed to reduce the amount Jakarta spent on goverment meetings, which are frequently held in expensive hotels with extravagant catering, costing approximately USD1.5 billion a year (more than the cost of the proposed MRT!).
Meanwhile in Malaysia: Sadly, we cannot recall the last time anyone in BN has said
"This project is too expensive".
If you can think of one, please do highlight to us with a link in the comments below. The current administration seems obsessed with spending money faster than we can earn it. Just think of the words Bumi, and Megaproject, and you'll feel your wallet getting lighter, and your blood pressure getting higher.
At least LGE in Penang does cut down unnecessary projects once in a while, like the 2nd Penang Bridge.
7. Respect the people who appointed you.
Our politicians are constantly asking us to trust them with the future of the country, and ask for our support. But with credibility at an all time low, it's no wonder we question everything they do. End result – they go ahead and do it anyway, and wonder why we aren't "grafetul" to them.
"How do you expect change when someone points the finger at others and says it is the fault of the 'ungrateful Malays' or the 'greedy Chinese' or 'George Soros' or 'Anwar Ibrahim' or the 'PAS extremists' or the 'chauvinist DAP" but never his fault behind Malaysia's economic, social and political woes." – Steve Oh, 'Should Betrayal of Public Trust Be Forgiven?', Malaysiakini.com
And we're not just talking about the BN side of things either. Check out this humdinger.
""When the prime minister comes, (he says) what else do the Chinese want? A minister said Chinese are trespassers. Yet, (the Chinese still say) love live BN! How stupid these Chinese are," Anwar Ibrahim, The Malaysian Insider
Take it from us. You don't win new votes by insulting the people you're trying to win over. In fact, when is the last time you heard a Malaysian politician apologise for anything besides an election?
Meanwhile in Indonesia:
"Menang menjadi tidak penting, rakyat Jakarta yang harus dimenangkan. Tidak ada perpecahan di antara warga. Hanya ada satu, yaitu warga Jakarta yang akan maju bersatu dan saling mendukung Jakarta lebih baik." – Governor Joko Widodo, 2012, Metropolitan