If we mention Chicago, perhaps the first thing that comes to mind is the movie Chicago starring the foxy Catherine Zeta-Jones, the adorable Renée Zellweger, and that one old dude.
And the city itself is not far from the movie. There are lots of things to see like skyscrapers, theaters, and… people! Although we bet that it won't take too long for any Malaysian tourists in Chicago to start missing the very one thing that makes us, us. Which is… Malaysian food.
So that's why we teamed up with EVA Air to look for the best Malaysian restaurant in Chicago in case you're visiting anytime soon, because…
Now can you book a flight from KL to Chicago!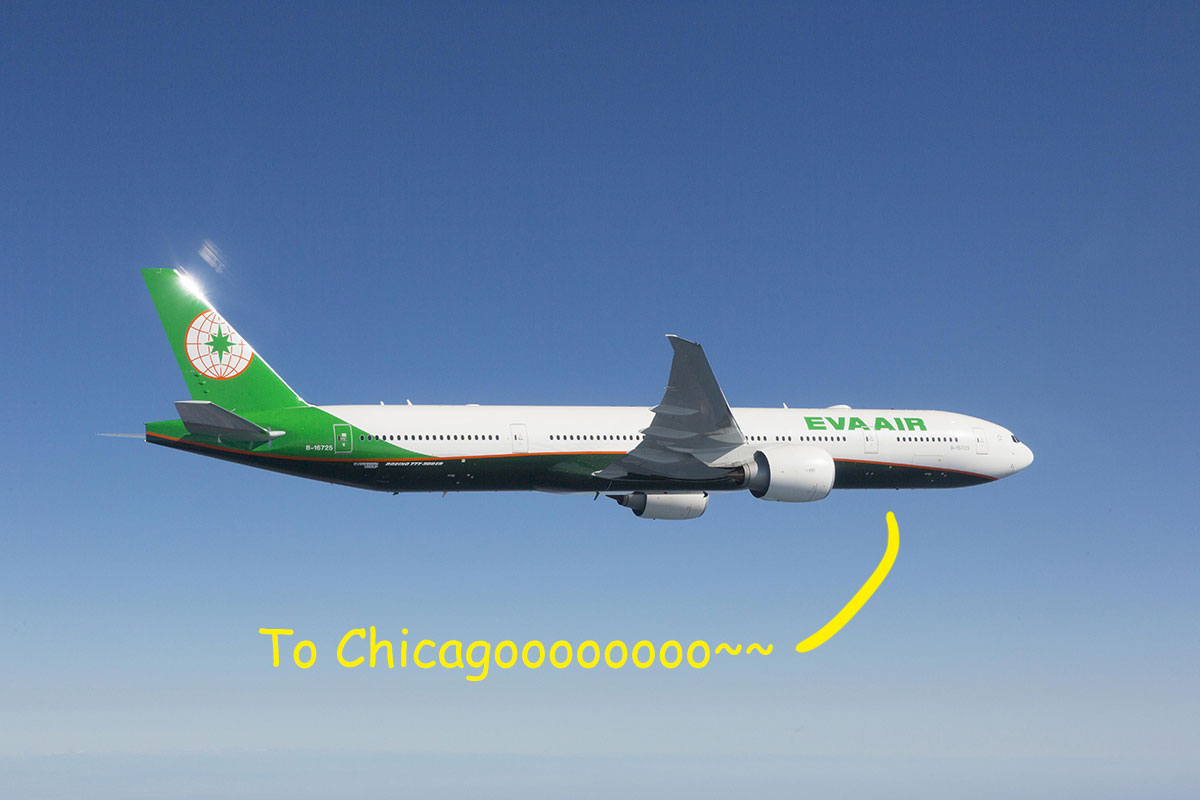 If you've been to the US before, you might understand the pain. Booking have to be made with different airlines, and sometimes there isn't even a guarantee that you can arrive within a day.
Thankfully now EVA Air has added new destinations from KL including Taiwan, USA, and Canada! These stops include New York, Los Angeles/San Francisco, and Chicago. Check out the full list and their promotion here!
So if you're in Chicago and started craving for mom's cooking… have no fears wipe em tears because we discovered this Malaysian restaurant called Serai that has been a hit on Yelp! If you're unfamiliar with Yelp, it is a website where people rate and comment about their local businesses; and as for Serai, so far they are rated 4.5/5 stars out of 176 reviews!
So we take a peek on how they look like…
And what they are offering…
Looking at the reviews, some of the comments are really dem cute la, and these are our favourites…
1. The ones who make Malaysian food seem like dem beautiful
"While I've had plenty of similar dishes, Serai's version was perfectly cooked, with wok-kissed noodles and plenty of toppings." – Phil D.
It's quite funny to see Malaysian food treated as gourmet over there… cos they come up with words we would NEVER have thought of when describing Malaysian food (when was the last time you saw someone kiss a wok?). There's others that describe roti twice as well… heheh.
"The roti bread was soft and warm, the perfect vehicle to the piping hot, spicy sauce. " – Angela P.
Perhaps if we Malaysians treat our food the way they are being described in Chicago, we can skip the fancy fine dining and just opt for mamak everyday (yet still feel as atas).
There's char koay teow, wide, flat noodles that carry the proverbial "breath of the wok" smokiness, tossed with tensile shrimp and squid and seasoned with sweet soy and chile." – external review from Chicago Reader.
2. No one can spell roti canai right
In Serai, the most popular item at 40 reviews is roti pratha! Eh but wait… why is it called roti pratha? Is it the same as roti canai? Well yep, there's no difference between the two. Roti pratha is how they call it in Singapore, while roti canai is how we call it back in Malaysia, as pointed out by this one guy:
"In terms of the food, we ordered the crowd favorite chicken pratha (other Malaysian places call this roti canai) as our appetizer – almost all other tables were ordering this one. " Ramya N.
But don't worry if the name confuses you. As the great Shakespeare have spoken, "A roti canai by any other name would still taste as oily". And speaking of Shakespeare, you can also pronounce it the mat saleh way (nope this is not our typo):
"I miss the Roti Kanai that I used to eat at Panang." – David M.
3. No one have enough roti canai for their kuah kari
Did you know that roti canai is actually invented in Malaysia? While this origin story is debatable, some people do agree that it's much easier to find roti canai in Malaysia rather than India. Being that hard to find, no wonder la it this  becomes everyone's favourite.
"I loooove Roti Canai and could probably live off it. Theirs is excellent – the flaky pancake and the delicious curry dip that comes with. My first world problem is that I always have leftover curry and nothing left to dip." – Tiffany L.
While we Malaysians keep asking for extra curry and dhal (especially if it's banjir-style), these clueless ang-mohs are asking for extra roti instead! How la…
"We requested more roti to finish off the sauce, but the restaurant does not sell the roti bread separately. Instead we ordered a 2nd round of the appetizer. Yes, it is that good!" – Angela P.
Well, considering that the roti canai dish including the kuah is USD6.45 (around RM27) on the menu, we totally understand their kiasu-ness. And talking about price, there are also…
4. The ones who think it's okay to pay USD12.95 for kangkung belacan
Browsing through their menu give us a series of mini heart attack: roti pratha at USD6.45 (RM 27), Char Koay Teow at USD11.95 (RM50), and kangkung belacan at USD13.95 (RM58).
Maybe these flers memang can afford them huh… or could they really?
"We ordered the Serai Curry Laksa and the Char Koay Teow… These two dishes were easily enough to fill up the two of us and we left full, satisfied and paid an affordable bill of ~$24!" – Allison J.
Well uhh, considering that Malaysian food is such an exotic delicacy in Chicago, maybe RM50 dinner doesn't sound to bad… especially when the median income is USD63,153 (around RM250K per year).
And if it's any consolation for us Malaysian back home, remember that our kangkung price are projected to stay the same, with or without belacan.
5. The Malaysians/Singaporeans who just miss their kampung halaman
"I grew up in Singapore, and am constantly on the hunt for Singapore and Malaysian meals wherever I stay and travel. I couldn't be more excited to discover this wonderfully authentic Malaysian restaurant that just soft-opened in Chicago. " – Vincent K.
Wah we've never seen a Singaporean talked so much nice nice things about Malaysian (or vice versa) before! So much love ugaiz. Make gastronomical reviews, not war.
"For those of you who aren't familiar with Malaysia, we're like one of the foodiest nations in South East Asia. Probably on par with Singapore lol. But it's a biased opinion here." – Naviah S.
Ngaw~ these people are just missing home, aren't they. We can empathize la, given that Chicago is 14,912km away from KL. Even if you wanna Skype mom and dad, you have to take into account the 13 hours time difference okayy. But worry no more, wipe em tears screw them fears because thankfully…
Now you can fly from KL to Chicago (and back) easily!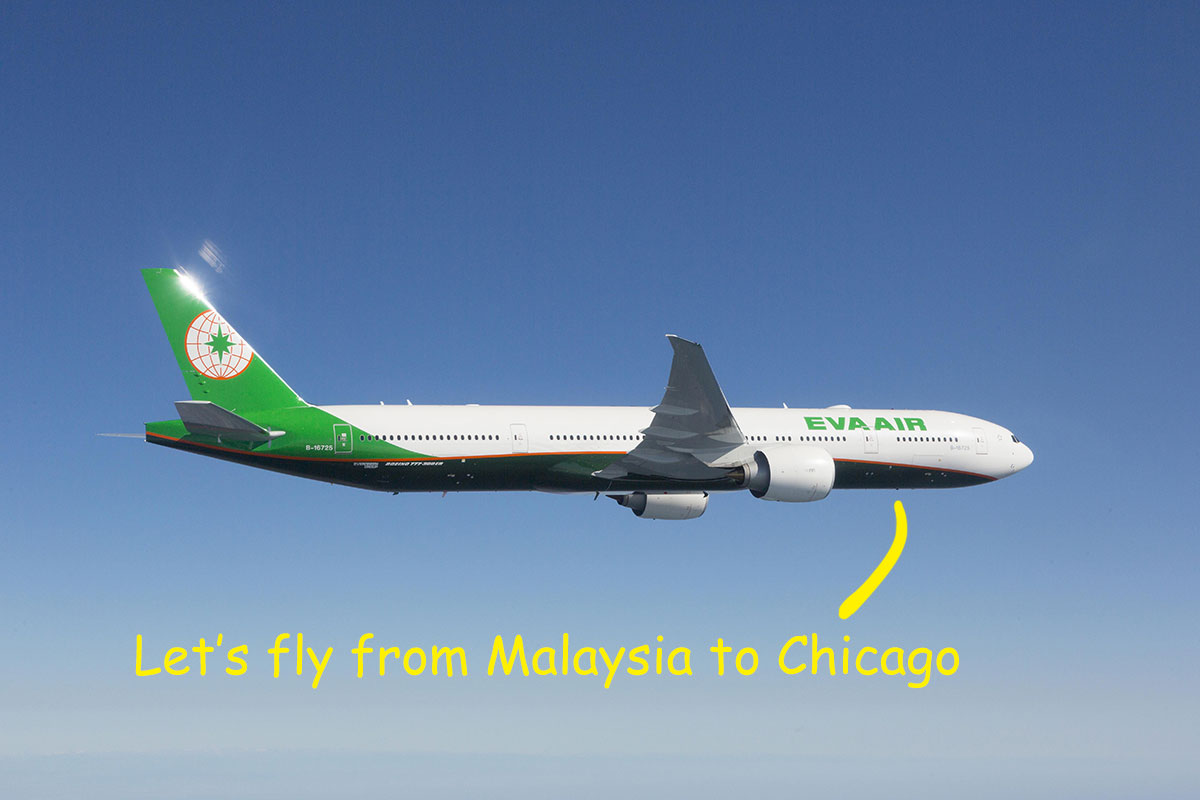 We know that the point of travelling overseas is to immerse oneself in the foreign culture and experiences. But really, for a Malaysian, there's only so much of pizzas and hamburgers one can take. So for those of you who want to go to Chicago BUT ALSO want to be close to that familiar taste of flavours and spice… now you can!
So if you're planning to go to Chicago and drop by Serai while at it, do yourself a favour before flying out of the country – skip all the hassle by booking a flight with EVA Air! Don't forget that they also fly to destinations in USA, Canada, and Taiwan including Seattle, New York, and Houston. Check out the full list of the promotion here.
(And oh, do let us know how well did the roti canai fare…)