We are fortunate to live in a country that has an abundance of good food. Literally can throw stone anywhere and you will probably hit and waste someone's delicious plate of Char Kuey Tiao, Roti Telur or Nasi Lemak.
But let's say you're in a new area and driving around. And you need to make a choice of which coffee shop to go to, and which stall to order from. HOW!?
Well one way, is by downloading… Burpple!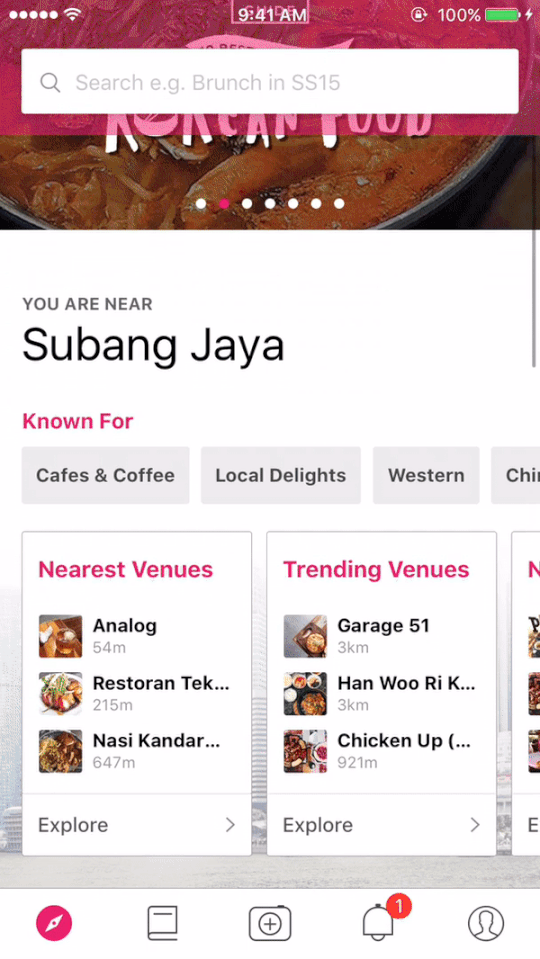 Aside from being a super handy guide to what's good to eat in your vicinity, Burpple plays big on community reviews, with an active community of people reviewing food already. Just key in natural language terms like "Supper on Jalan Ipoh" or "Brunch in Kelana Jaya" (which is incidentally CILISOS' hood) and Burpple will know exactly what to show you.
If you DON'T know what you're looking for, they've got lots of foodie guides like these below, to make it easier for someone exploring a neighbourhood, or craving for a specific kinda food.

But one thing they DON'T cover yet, is that natural Malaysian instinct for sussing out good food. We instinctively know where to go and what to order – and here's where YOU come in. Tell us those super-secret signs of good food, that tell your Malaysian brain that this food will be delicious, even before you've tried the first bite.
Fill in the form below before 19th July 2017, and you could win RM50 vouchers from Malaysian fusion hipster cafe, Yellow Brick Road (Try the Apom Terbalik… it's amaaaazing).