Let's bring ourselves back to a simpler time – it's Friday night, you just got off work and you head off to the local bar or pub with your group of friends to wind down after a long week at your job and enjoy the nightlife a lil. Yes, we're talking about 2019 (or any time pre-Covid essentially).
Of course, with a super infectious pandemic going around, doing the ol' pubcrawl has been a bit more difficult these past few months to say the least.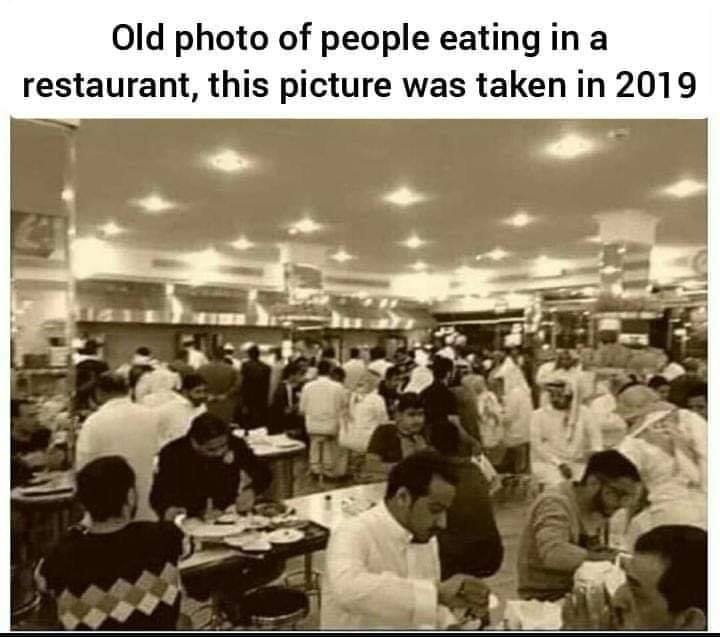 But what if you still just really want to see your friends again after what seems like an eternity? Sure, there are videocalls and what not, but does that really beat being with them in person and sharing a drink? Of course it does doesn't. And think of the local nightlife businesses who haven't been able to operate at full capacity since then!
Which is why, thanks to Chivas Regal Malaysia…
You can now hang out with friends and get a drink from your favorite bar… online!
Bar-United is an 'interactive playground' that brings together meeting with people, bar hopping (virtually), live events and even shopping – all online. If you grew up playing games like Hotel Habbo or Club Penguin, it's kinda like that, but more. For a start, would Club Penguin let you buy a drink irl? Yeah we didn't think so.
You heard us alright – you can buy actual drinks from some of Klang Valley's best bars with the Bar-Tails feature and get them delivered to you immediately or you can redeem it there too. Some of the bars that you can buy drinks from include but not limited to Circa, Astor Bar, Three X Co, Saro Lounge, Hyde 53M and others too. And by drinks, we don't mean your cheap cheap "lite" beer or what okay – we mean some of the best cocktails these bars have to offer:
Of course, the best part about a night out is the people you're out with, and that's where Bar-United really comes in to play.
In the virtual nightlife, you can join tables of up to four in what they're calling the Hangout Arena, with video call and chat built in. If you're also feelin' a lil nice, you could even buy your table a round of drinks on you using the Bar-Tails feature. Alternatively, if you want a lil more privacy so that you can share your deepest darkest secrets, make your table private to hide it from the rest of Bar-United patrons. Heck, if you're alone, walk (or is it scroll) right up to an open table and make a new friend.
"The Chivas Regal brand has always put the community first, with generosity and convivialité at the core of our values.

With the pandemic affecting many industries across the globe, we created this initiative to support our partners… by giving them a platform to be able to do what they do best despite the circumstances," – Sébastien Mouquet, Managing Director of Pernod Ricard Malaysia & Thailand
But the nightlife isn't all just drinks and people – what about the live entertainment?
Thankfully, Bar-United's got that covered too, as there'll be local and international personalities from a host of industries to give talks and tastings to the Bar-United crowd, sharing their insight and anecdotes on life. These Bar-Talks will feature guests such as Evelyn Marieta, founder of vegan beauty line Wunderbath, the entrepreneur Roen Cian Nagapan, acclaimed violinist Dennis Lau as well as the owners of the bars involved.
Furthermore, from October onward, for those seeking more of a music-focused night out, Bar-Live is a livestreaming feature in Bar-United that brings live performances direct to your screen, with some of the best musical talent Malaysia has to offer. You can even interact with the performers and support them too by sending them virtual gifts thru Bar-United.
Sounds great! But er, how to sign up?
Well it's super simple. Bar-United has already been up since 13 Aug, and if you wanna hang out with your friends like the good ol' days while also social distancing, you can click here or head over to bar-united.my, from there all you have to do is hit enter and – after entering your age – you'll be greeted with this: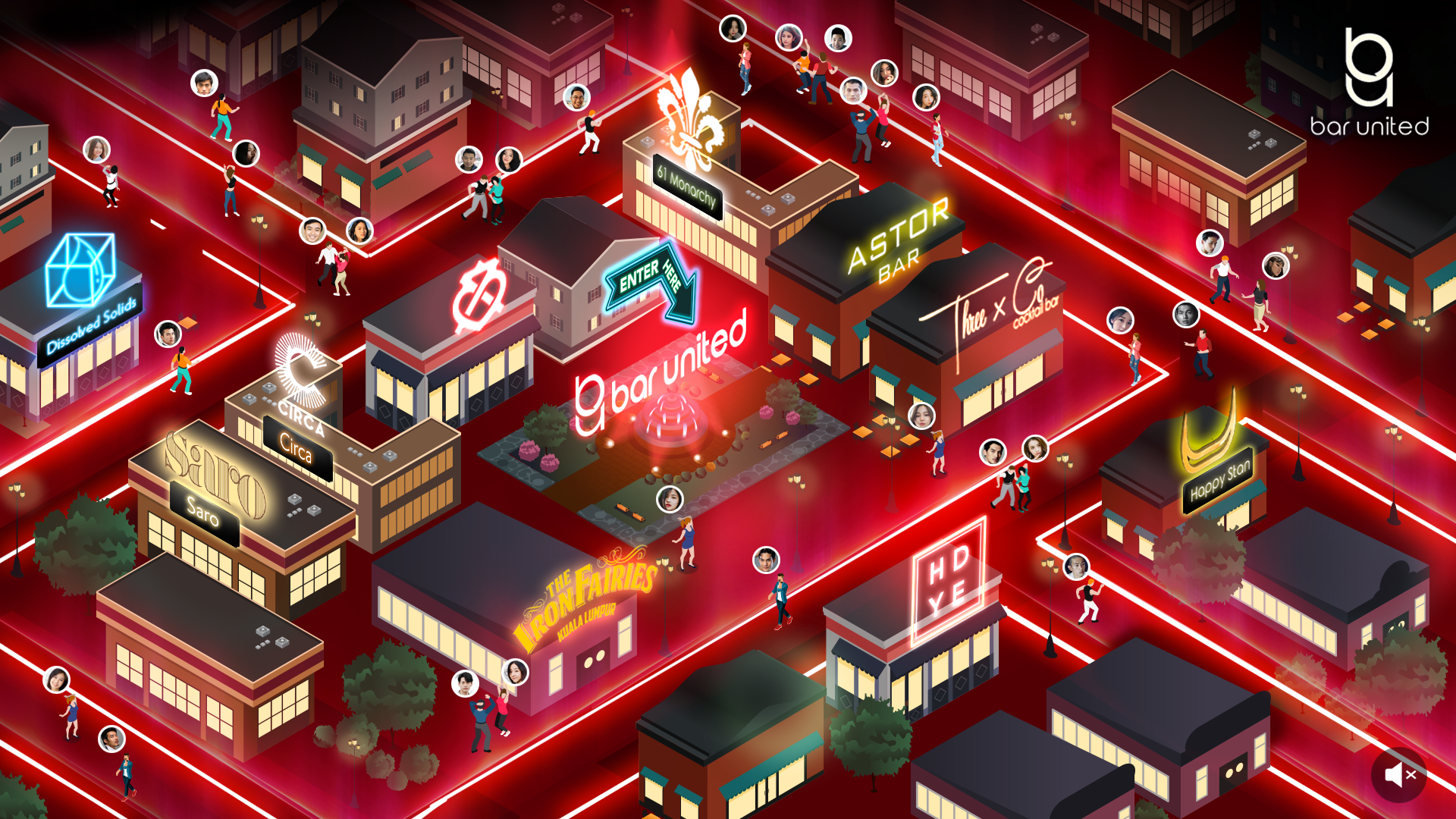 At that point, it's quite literally just up to you to enter the Hangout Arena, signup when prompted and pick a table to chill and mingle. In fact, when you're in the Hangout Arena, you can even do some shopping thru the Marketplace, a Shopee store featuring products from Pernod Ricard Malaysia that you can buy and have delivered to you for your next happy hour sesh. And the more time you spent in Bar-United, the more Bar-United Points you'd collect, which you can use to redeem vouchers for purchases not just in Bar-United, but at the actual bars themselves too!
And remember, drink responsibly and just have a great time!