A few days ago, a journalist friend was at an event with Najib present, and asked our PM why he was threatening to sue Tun Ling instead of Tun M at the Khazanah Megatrends Forum 2015. According to our friend, his face pucat but just smiled and walked away. 
One of Najib's bodyguards then pushes him aside, and another of his aide's says "This is not the right place for you to ask these types of questions".
That question seemed to have struck a raw nerve….
And so that is the question that we are asking in this article! Why is Najib suing, or threatening to sue, everyone that says something against him, with the exception of Tun Mahathir? Ok la not everyone but you know what we mean la.
Our PM Najib Razak has been on a roll in the past few months with lawsuits. And we thought that was a Singaporean thing. (JK Singapore, we still luv yuuuu!)
But seriously though, our PM has sued quite a number of people past few months.
If you're wondering like "Eh you forgot WSJ!" Nope. In fact, we honestly thought that this list would be longer. Because believe it or not, Najib hasn't actually sued WSJ despite the very long legal letter (which we simplified!) to them back in July.
But that one not yet settle, he already threaten to sue Tun Dr. Ling Liong Sik, former MCA president. Former ah.
A couple of days back Tun Dr. Ling Liong Sik called for Najib to be removed as PM. 
"I agree with Mahathir. Because he (Najib) has taken people's money and put it in his own personal accounts." Tun Dr. Ling Liong Sik, as quoted by MalaysiaKini.
And what was Najib's response? You guessed it. He replied saying that he would sue if Tun Ling did not retract his statement and apologise within 7 days.
But yea, why is our PM threatening to sue him and not Tun M? Honestly, other people have been asking this question too (e.g. here, here, & here). In fact, we can't even Google find a quote of Najib threatening to sue Mahathir!
For this, we spoke to 2 people. Ooi Heng from KPRU (a critical research institute), Yin Shao Loong from Institut Rakyat (a research organisation associated with PKR), and Wan Saiful Wan Jan from IDEAS (an institute dedicated to promoting market-based solutions to public policy challenges).
Reason 1: Mahathir is still very popular with the young Malays
Being Prime Minister for 22 years don't do no harm to your rep la. One very likely reason as to why Najib will not sue Tun M is because he risks upsetting the young Malays.
Najib is aware that Mahathir remains very popular with ethnic Malays, especially youth. – Yin Shao Loong, Executive Director of Institut Rakyat
The Malay Mail reported that Tun M's recent resurgence can be attributed to the young generation. The article talks about how he is worshipped as a hero because they see him as the person who drove Malaysia's economy forward.
"Among the people, they (youths) see Dr M as their idol… because of old memories. During his time, there was political stability, a lot of development." – Political analyst Dr Shamsul Adabi Mamat, as quoted by The Malay Mail Online.
Besides that, independent pollster, Merdeka Center's findings showed that UMNO obtained 61.8% of the Malay vote in GE13, up 1.5% from GE12. But on the other hand, support for BN in general dwindled (swing of 20% Chinese and 5% Indian votes away from BN). And according to Shao Loong, "Najib could lose ethnic Malay support (if he sues Tun M) which is crucial for maintaining Umno's electoral hegemony (basically their dominance)."
It goes without saying that UMNO is taking the Malay vote, especially among youths, rather seriously now. UMNO Youth Chief Khairy Jamaluddin has expressed concern with Malay youths joining DAP, while Kedah UMNO Chairman Mukhriz Mahathir has announced the party plans to do more to woo young people to 'rejuvenate' the party.
But in any case, UMNO needs the Malay vote… and if the young people are moving away from UMNO, suing a hero of theirs would probably not turn out so well.
Reason 2: Suing Mahathir can lead to an UMNO civil war

Ooi Heng and Wan Saiful both believed that Najib suing Mahathir would come at a great cost, but Ooi Heng added this bit.
"Suing and detaining Tun M will risk dividing UMNO into 2 entities, UMNO A and UMNO B." – Ooi Heng
Which isn't the first time an UMNO civil war has happened. Back then in what was known as the 1988 Malaysian Constitutional Crisis, UMNO was divided into 2 sides, UMNO A (led by Tun M) and UMNO B (led by Tengku Razaleigh Hamzah).
And history seems to be repeating itself. While many groups within UMNO have voiced their support for Najib (e.g. here, here, and here), Tun M has been doing his best to get people on his side as well.
Aside from his relentless attacks on the media, Tun M actually said on his blog that those who love UMNO would reject Najib right away. He's also gotten prominent former and current politicians on his side such as former DPM Tan Sri Muhyiddin Yassin and Tengku Razaleigh Hamzah (ironically, at one point his arch-nemesis) to stand together to speak out against 1MDB.
But while we don't think we can gauge just how much support Najib and Tun M have, we can look to the time when Tan Sri Muhyiddin Yassin was removed as DPM. When Muhyiddin was removed as DPM, there were pockets of people who voiced that support of him while disapproving of his sacking (e.g here and here, or even here). One UMNO member announced to the press that she would resign from UMNO because of his sacking. 
But what must also be taken into consideration is that Muhyiddin asked his supporters to calm down, thus possibly preventing the dissent from escalating further. The same cannot be said for Tun M.
OK, so… will Najib actually follow up with all his lawsuits?
When we asked Ooi Heng and Shao Loong if Najib would actually follow through with these lawsuits, they said yes, but it would probably be a while before we see the end of it.
"These lawsuits will be a long, drawn out process, taking years including appeals." – Yin Shao Loong
What about Tun Ling though? Has Najib actually sued him? Well, his one week to Tun Ling to apologise was reported on the 6th of October. It's funny how Tun Ling did not hesitate and released a press statement the following day saying that he would not retract his statement and is looking forward to seeing Najib take the witness stand.
Cue badass explosion please.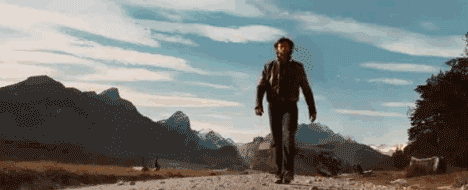 But when it looked as if the deadline would just come and go, Najib's lawyers eventually confirmed that Najib was considering his next course of action on October 12th.
So Najib will continue to sue other people but forever leave Mahathir alone?
Well, maybe not ever. Wan Saiful believed that Najib may be waiting for the right time, because if the whole thing was executed wrongly, it would cost Najib everything. If Najib were to sue and not win, then habis lor.
"Do you really want to be known worldwide as someone who takes legal action against a 90 year old?" – Wan Saiful Wan Jan
However, that is something that we can only speculate. But as far as Najib's lawsuits go, Ooi Heng also said this.
"In charting a survival strategy, Najib is suing Tun Ling Liong Sik and detaining Khairuddin and Matthias Chang. By doing that, Najib, while trying to get support from BN, is also using legal means to create fear among BN-UMNO ranks and files." – Ooi Heng
In other words, Ooi Heng was of the opinion that the lawsuits are only part of Najib's plan to create fear among the people who might speak up against him!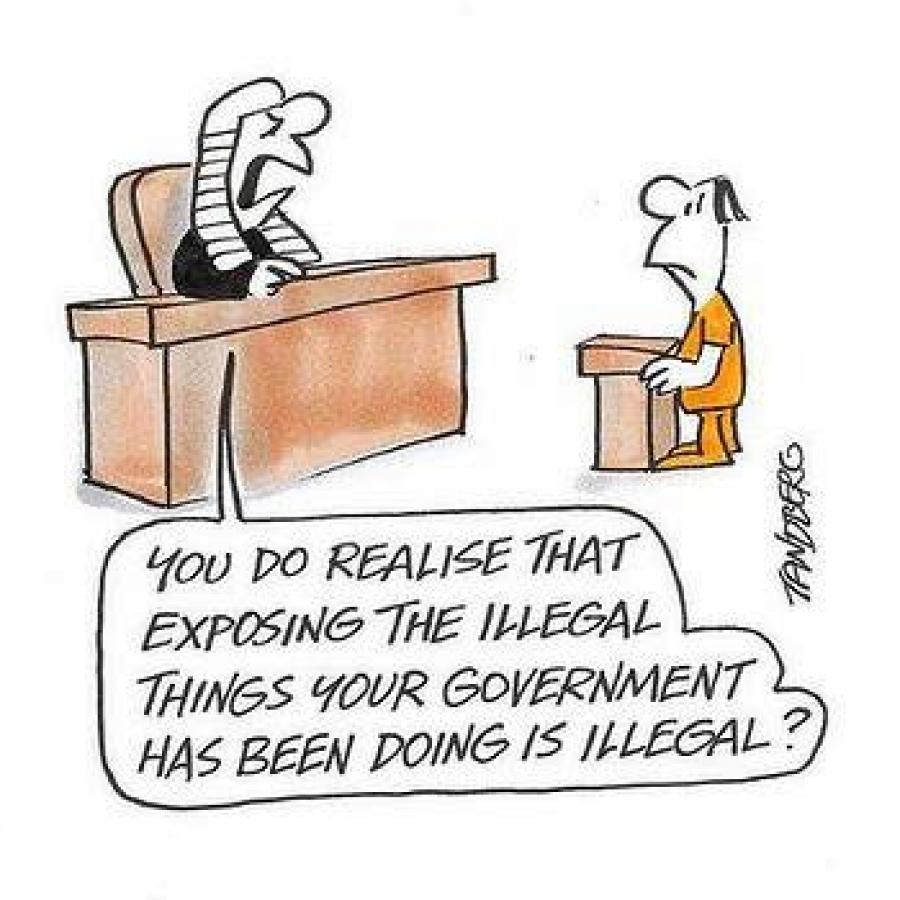 We couldn't find anything on BN MPs saying these were to silence them, but this was something that was echoed by both Rafizi Ramli and Tony Pua when they were sued by Najib. And maybe that is the endgame la, to scare people into staying quiet, even if an old former Prime Minister refuses to. Which we honestly cannot say that that hasn't worked in Malaysia since many people have talked about the culture of fear in this country (e.g. here, here, here, and here).
Remember the story we told about the journalist earlier who asked Najib that awkward question? He actually asked that we don't use his name (and in today's environment, who can blame him?). #tahiayam
But that is why people like Tun Ling, Rafizi, Tony Pua, or even Mahathir (whom ironically some would say started the whole culture of fear) are so important right now – they lead the charge because many of them know they can. YES, there is still a risk to speaking out, but the more people that stand up to be counted, the more that will come out of the wood work. The BERSIH 4.0 rally was a testament that we've come a long way, seeing as to how yellow was banned but that didn't stop anyone from wearing yellow.
Earlier in Jul 2015, Najib said that Malaysians are a peaceful and harmonious people. While these two words seem to come hand-in-hand, perhaps it's important once in a while to demonstrate that we can be peaceful and disharmonious as well.