The USJ 25 Sri Maha Mariamman temple riot happened earlier this week due to the temple relocation dispute between the temple committee and the developer One City Development Sdn Bhd.
It's one of the most violent riots in recent memory, with cars being set on fire and another car getting flipped. The Selangor Bomba, police and Federal Reserve Unit (FRU, the ones with the red berets) were apparently there too to try to control the situation… But they couldn't, and sadly, some of them were even horribly injured.
While the police are trying to find out who orchestrated the violence and Muhyiddin announcing that One City's lawyers paid RM150,000 to 50 guys to take over the temple,and 30 people have been detained by the police as part of a probe into the rioting.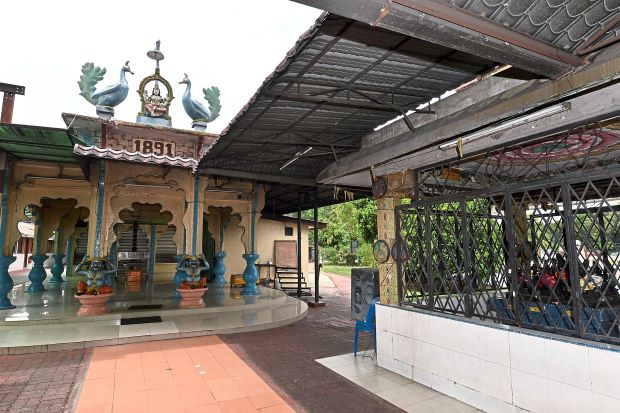 The USJ temple. Image from The Star.
So why are people reacting so strongly to this? Well… there's a bigger part to the story…
Apparently 10,000 Hindu Temples have been destroyed since 1957.
According to a report about Human Rights in Malaysia by the Hindu American Foundation (HAF), since Merdeka, 10,000 Hindu temples, including the private estate shrines, have been destroyed and about 23,000 temples couldn't get land rights. Topping that, the report also alleged that many temples have been forced to move "for public use under special laws".
Between 22 Feb 2006 to 13 June 2007 alone, a total of 79 Hindu temples have allegedly faced the following problems:
19 were smashed to rubble
48 have been threatened with demolition and/or relocation notices
3 were burnt
6 were forced to relocate next to sewerage tanks
3 had their deities forcibly removed
In fact, this was one of the catalysts of the HINDRAF (Hindu Rights Action Force) movement in 2007. On the 25th of November 2007, a peaceful (initially) rally was organised by HINDRAF to protest the discriminatory policies by the gomen. If you wanna learn more about the HINDRAF movement, you can read this past CILISOS article.
However, even after that, other temples like the Arulmigu Sri Val Jadha Munieeswarar temple in Lembah Pantai and Muthu Mariamman temple in Ara Kuda have not escaped the brunt of it. And it's not just Hindu temples that are getting attacked. In 2010, churches, a gurdwara, and a mosque were targeted too because of the racial tensions happening back then!
But in the case of endangered temples as a whole, what seems to be the source of conflict?
The problem with location is more than just its coordinates on the map
To understand the problem with relocation and new temples, let's take a quick look at the laws behind religious places. To start a temple, first you must get an approval letter from the Malaysia Hindu Sangam (MHS) when applying to register and build temples. This gets your state approval settled, and THEN only to the developer. AFTER that, you still need approval by the state and municipal planning committees. (To read more about this, you can read our article here).
Dr Xavier Jayakumar told The Nut Graph in 2009 that there are 3 categories of any temple location issue (in general):
places of worship that have already been built on govt or private land like the USJ temple and Sri Sivasakthi Sri Sinna Karuppar temple in Seri Alam, Masai, Johor.
places of worship that were built on land reserved for something else like Sri Muneeswarar Kaliamman temple in Jalan P Ramlee.
applications for new temples to be built either on government or private land.
On the grounds of illegal use of land, there are actually some alleged obstacles in registering a temple, such as registered temples not given land rights, bad management of temples, land disputes and lack of govt grants. Plus, when temples are told to move to another place, temple committees would generally refuse for reasons like (but not limited to):
the new area residents might confront them.
historical merit. In the case of the USJ temple, Nagaraju's team allegedly claimed that one of the reasons to not move is that the temple is at least 140 years old and hence needs to be preserved.
new land may be near a slaughterhouse.
the land may be next to dangerous places (septic tanks, monsoon drains, high tension power cables, TNB substations).
religious beliefs about protocols, vastu shastra (Hindu feng shui) and flora/fauna considered holy (like fig trees and snake pits).
The issue is pretty messy becos there are no proper regulations and planning for non-Muslim worship places, so temples are simply built wherever and de-gazetting would be so mafan.
"The government closes one eye and a politician comes along and says there's a group wanting to build a temple here and the government says go ahead." – Dr Xavier explained in 2009.
So wait… how are there still more temples than mosques!?
We tried finding the figures for the number of different places of worship in Malaysia and came across a recent article where Editor Malaysia interviewed Ridhuan Tee (yes, yes, we know….), who said that Hindu temples outnumber mosques. He claimed that there are only 30,000 mosques and nearly 500,000 non-Muslim places of worship, out of which there are 300,000 Hindu temples (both big and small) despite the Hindu population being less than 7%.
However, even if those stats are true (he didn't quote a source for the stats), if you tried looking at the temples and mosques in KL using Google Street View, you'd find that mosques are generally bigger than temples. Also from the street view, unlike mosques, many temples don't have enough parking spaces. Also, we're not sure if he took Suraus into account.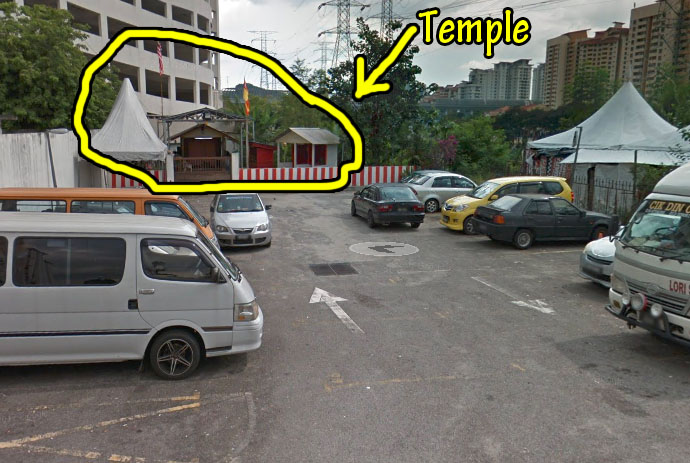 PJ City councillor Derek Fernandes said that this new resolution would allow the PM (who is also the chairman of the National Physical Planning Council) to direct that all worship places of any size be acknowledged on the masterplan of any land.
Back in 2009, Dr Xavier also had suggestions for policy making to state and municipal planning committees and NGOs. NGOs (including Hindu Sangam) play a role in forming district committees that regulate the number of new temples that may be needed in a place.
For planning committees, he suggested that they make sure that the land they're approving is safe and in line with the temple's conditions and to let other land buyers know that there is a worship place in the area before allowing them to make purchases.
"A place of worship has to be a place that is convenient to devotees, the travel time to that place should be as minimal as possible without having to go through heavy traffic, and it must be in a respectable area." – Dr Xavier added.
Now that the Seafield dust has settled, can we prevent this from happening again?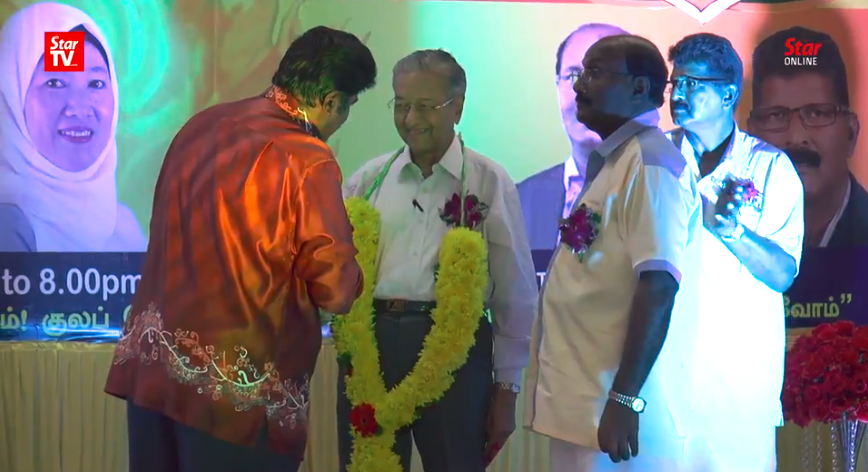 Just a few days ago, Mahathir said that a new resolution will be passed to ensure that land disputes like the recent USJ one doesn't happen again. This resolution will place a condition that worship places cannot be built without the local authorities' approval.
"Temples are being built anywhere, on land that does not belong to the temple owner… without regard for the landowner and when the owner wants the land back, there is a problem." – Mahathir said.
Meanwhile, Sharan Raj of Parti Sosialis Malaysia (PSM) also urged that temple committees themselves need to resolve their internal disputes and make up in order to function well. The govt has plans to set up a Hindu Endowment Board in every state to act as a supervisor to the temples, so that the management of temples is a lot smoother and more transparent.
Malaysia is probably one of the most diverse countries in terms of population breakdown, and there are always going to be compromises in living harmoniously. So for now, let's hope that the new administration honours its promises to celebrate that diversity, while maintaining the interests of the various races.
"I pledge to you that, should I become once again the Prime Minister, I will take good care of the peoples in this country, and surely, I'll pay a lot of attention to the needs of the Indian people." – Tun M, StarTV, Feb 4th, 2018