(This article was translated from BM. Baca artikel asal dalam Bahasa Malaysia di sini!)
Lately, TNB has been catching quite a bit of heat from consumers complaining about their unusually high electric bills. Here are a couple of examples we got from the TNB Careline Facebook page:
TNB's response to most of these complaints was that the high bills were due to more fan and air cond usage thanks to the El Nino heatwave, something which they've also stated in an official press release.
This response left some Malaysians pretty hot under the collar (which probably won't help with their air cond bills) because of a few reasons:
We've experienced previous El Nino heatwaves
This is the first time many consumers noticed their bills doubling or tripling in some cases
Some who kena don't even own air conditioners
Some consumers blamed this on a price (tariff) increase – which was denied by TNB – while others such as Pandan MP Rafizi Ramli claim that it might have been due to the government's cut on fuel subsidies.
But does TNB have a point? Will your electricity bill double if you left your air conditioner on for a few hours more a day?  Well, to answer that…
You first gotta know how much electricity you use each month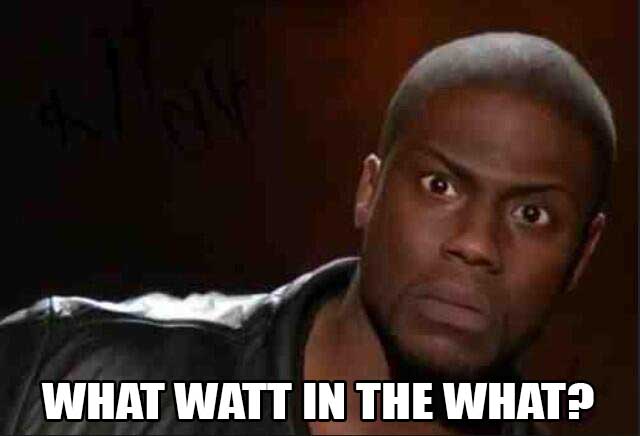 You might be thinking "Duh, CILISOS. Of course I know la. It's in the bill!" but here's the thing… what if the bill doesn't actually reflect how much electricity you're using? Like, what if the meter's broken or your air cond is taking up more electricity than it should sebab rosak?
It's going to just a little bit of effort, but you can actually estimate your monthly electricity bill by first determining:
How much electricity each item in your house uses

How many hours you use each item a month

The tariff prices set by TNB based on your monthly usage
To start off with, determining how much electricity each item uses is pretty simple – it's printed on both the box and (usually) the item itself in Watts or W:
Figuring out how many hours each item is used a month requires a bit of estimation on your part. A fridge, for example, is definitely left on 24/7 so that's 720 hours a month (24hours x 30 days). So you just have to figure out the monthly usage for ALL your electrical appliances  🙂
And finally, getting the tariff figures is as easy as scrolling down to the table below:
We'll explain this tariff thing later, but first…
Here's how you calculate your (estimated) electric bill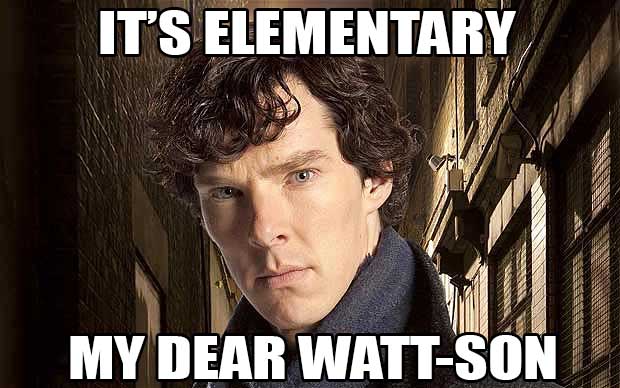 There's actually a website you can use to calculate the breakdown, but here's the formula just for your reference:

We're gonna give you an example using a 950-Watt air conditioner that you use for 8 hours a day but before that, here are a couple of important notes:
Most manufacturers list an item's consumption in Watts, but some use Kilowatts.
The value listed is the maximum consumption. It might actually be less in normal use (like if you set the aircond fan level to 1)
TNB's prices are listed per Kilowatt hour (kWh), so everything in Watts has to be converted to Kilowatts (divide by 1000)
We're using TNB's lowest tariff, which is 21.8 sen or RM 0.218
So here's how much a 950-Watt air cond will cost you a month:

If you do this with all your electrical devices, you can roughly see how big a chunk each one contributes to your bill.
But don't have to be kiasu la… it won't hurt if you miss out one or two small items!
Here's an example using some basic household appliances:
Air Conditioner – 950 Watts, 8 hours a day. Monthly cost: RM49.70
Fridge – 200 Watts, 24 hours a day. Monthly cost: RM31.39
TV – 98 Watts, 5 hours a day. Monthly cost: RM3.25
Rice cooker – 950 Watts, 0.75 hours a day. Monthly cost: RM4.73
Fan – 40 Watts, 8 hours a day. Monthly cost: RM2.12
Fluorescent lamp – 36 Watts, 5 hours a day. Monthly cost: RM1.20
And if we were to put it into a pie chart….
So based on this alone, you can see that an air conditioner does contribute to a pretty large chunk of your monthly bill. And the 950 Watts is for an average 1-horsepower unit, so you can kinda guess how much larger the chunk would be if you have more than one unit and/or with a higher horsepower.
We hope your brains haven't shut off yet, because…
Your bill can get a LOT higher thanks to the tariff system
If you were to take a look at your electricity bill, you'll see a breakdown that looks something like this:
If you were to look at the yellow arrow, I used 560 Kilowatts of electricity over the past 31 days. However, the calculation of how much I need to pay is broken down according to the tariff rate as pointed out in the red arrow. Here's the chart again for you to compare:

Depending on how hardworking you are, you can calculate an even more accurate estimate by getting your total Kilowatts used and breaking down the cost according to the tariff. Don't forget GST  😆
The more you know, the more you can complain (to TNB)
*Clicking the Shortcut Solution™ brings you here*
Actually kan, if you're too lazy to look at Watts and calculate stuff, and have some money to spare, you can just buy your own Wattmeter to compare against TNB's readings. If you've read your way here, thank you for reading our articles <3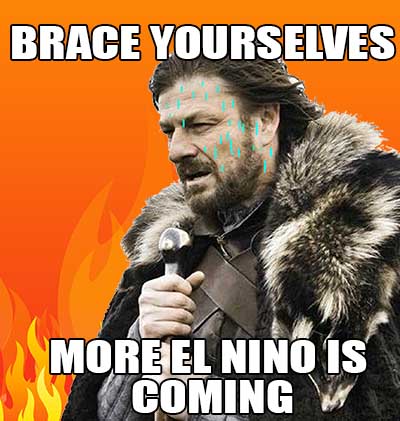 So let's say you've done all these calculations (or used a Wattmeter) but your bill amount is still much higher. Chances are that your meter could be faulty, or the meter reader messed up – two of the most common complaints we've seen on TNB Careline's Facebook page.
If that's the case, then you should definitely submit a complaint to them on Facebook (they're really good as responding) or call them direct at 15454. 
Considering how more frequent heatwaves are expected in Malaysia, it's also probably a good idea to follow these general tips to reduce energy consumption, like making sure your fridge thermostat is working properly, or cleaning your air cond filter to save energy.
After all, knowledge is power, kan?  😉