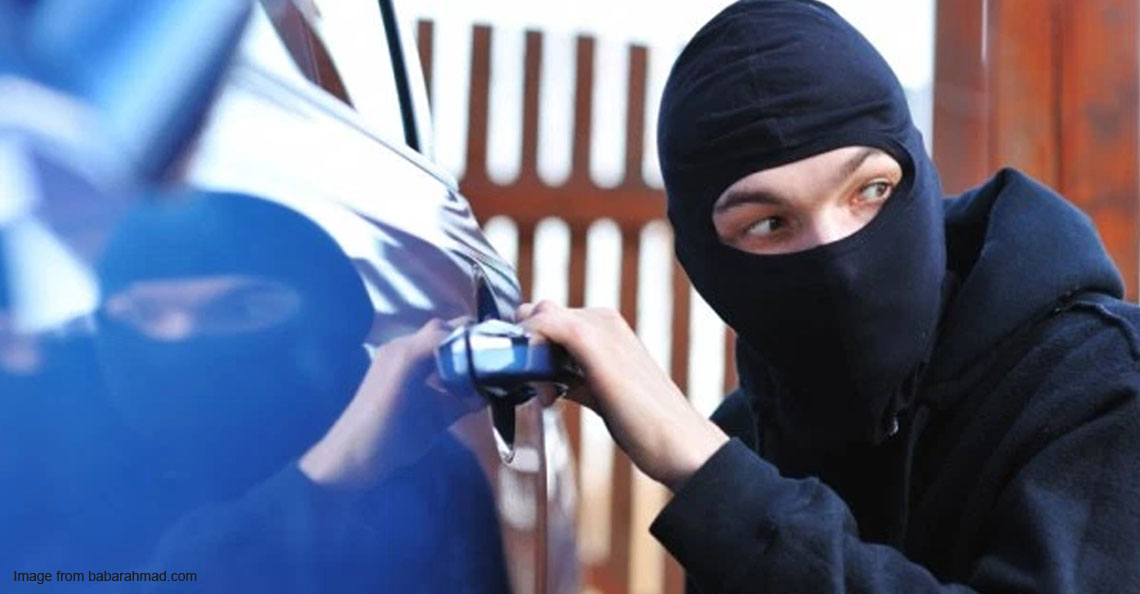 In the spirit of breaking more world records, Malaysia broke another one. We are the top 6th country with the highest number of vehicle thefts, reported The Star. Uhmm…*goes to carpark, checks if car properly locked*… So yeah, according to the General Insurance Association of Malaysia (PIAM) CEO Mark Lim, an average of 60 vehicles are stolen every day!! Insurance claims amounted up to RM2.41bil (or RM13.2mil per day) for the first half of this year alone.
But guess which car is the most popular among car thieves?
The answer is Proton Wira!

1,214 Wiras were stolen last year!
Second is Toyota Hilux and third is Proton Iswara. Coincidentally, Toyota Hilux is also one of the most frequently stolen vehicle in Thailand. When we browsed Lowyat Forum, most people guessed that Saga, Wira, Hilux, any Toyota models and Myvi would be the most targeted. Anyway, here are the top 10 most stolen cars in Malaysia in 2014 and 2015:
Ehh, but why people wanna steal Wira? We spoke to a friend from an automotive media who prefers to remain anonymous (k, let's call him Lightning McQueen), to figure out possible reasons why Malaysian car thieves love to curi this model so much…
1. Because it's super easy to break into a Proton Wira
Despite stopping production in 2009, the Wira is still the most stolen car today. In fact, it has held the title of the 'most stolen car make' since 2005, so it's not just recent years. What Lightning McQueen told us is that it's super easy to unlock the car from the outside, because generally older generation models from the 1990s have the up-down lock:
"Literally what you need to do is lift up the window lid [that rubber piece], one metal wire with a hook at the bottom, just keep yanking it until the lock pops up." – Lightning told CILISOS
Ok we're not gonna teach you bad things, but basically people have posted ways to do this online (wth).
The reason why you can do this hack is because the old lock system has up-down buttons, if it's the side ones, you can't break into the car.
But won't the alarm go off? It will, but then again Lightning said people can matikan the alarm by pulling out the fuse from the fuse box, some are in the front of the car, some underneath the steering.
2. Because the Wira is the second bestselling Proton car
Since Proton began business in 1985 up to September 2013, it has sold 3.6 million units, announced the Ministry of International Trade and Industry. Among their models, the Proton Iswara (aka Saga Iswara) was the bestseller with 1.1 mil units sold, and second best is Proton Wira with 952,216 units sold. Third best is Proton Perdana with more than 77,000 units. (Granted this total includes exports, not just Malaysia).
By sheer numbers alone, this would make Proton cars a very common sight on the street. You throw a stone, sure hit a Proton car. Even if you don't see it a lot of them in the city, people do still use old generation cars in the outskirts and rural areas.
However, why Iswara is only the third most stolen car, while Wira is first, despite Iswara having higher sales, we dunno. But this leads us to the next possible reason…
3. Because people want Proton Wira's spare parts
You know that thrill you get when you crack open a durian and hit the jackpot? That must be how car thieves feel whenever they pop a Wira's hood and take out the spare parts. According to Lightning and the police, demand for spare parts in the black market is the main reason why thieves target so many local cars.
"Up until now, a lot of Wiras are still surviving. But of course, with standard wear and tear, and parts giving way over time, hence the demand for spare parts." – Lightning
He adds that Wira spare parts are relatively expensive, even though it's an old Proton model. That's why there is a demand for cheaper parts from chop shops. And all these chop shop parts, you can never know for sure where they come from… could be from stolen cars. Lightning explained there's no serial number to match, no nothing. Chassis number you can match, engine number you can match, but all these little components there's no serial number. Parts like the lower arm, engine mounting and so on.
Even at one point, also a lot of Myvis were being stolen, Malay Mail reported. Again it's because of the demand for spare parts. Particularly air bags, which could be sold for RM1,000 on the black market, compared to RM5,000 from the manufacturer.
4. Because people use Proton Wira to commit crime
People first commit the crime of stealing Wiras, to commit more crimes using Wira. As Wiras (and local cars in general) are so common, it makes them ideal to use for criminal activities, police reported. They're so inconspicuous and really blend into traffic, making it difficult for people to track them down. Can you imagine a police car chasing any random white or black Wira? Once they hit the Federal Highway, sure lose sight of the criminals ady.
Meanwhile, the road between Zenith Residences, Kelana Square and Parklane Commercial Hub (where CILISOS' office is) in Kelana Jaya used to have A LOT of abandoned cars. Tayar pancit, broken glass, covered in dust and bird poo – people here believe that these cars were supposedly stolen to use as crime cars and then abandoned there. They've since been towed away or we would have taken a picture for this article.
We Googled 'Proton Wira crime' and got several results – people posting SOS on MalaysiaCrime.com because their Wira got stolen, warnings about suspicious Wiras to alert the public, and news of robbers using Wira for crimes (in separate news, here's a video of police chasing a Wira used to carry syabu). And here's a hilarious one…remember the news about robbers who tried to stuff four cows into their Wira! (How did they managed to drive over the speedbumps?!?)
Police are trying to combat car theft, but that doesn't mean we have the license to be careless! 😉
The police have a specific operation to curb car theft, called Ops Lejang. It's not new, nor are the cops giving any special focus on it recently, but it's just an ongoing effort of theirs to keep our assets safe. What they do is keep an eye out for sos-picious vehicles, like youngsters roaming around on motorcycles, illegal workshops, small alleys, and so on. At times, a simple robbery could lead to bigger organised crimes throughout Malaysia. But there are syndicates where thieves even sell spare parts overseas!
PDRM works with other enforcement agencies on this, however they appealed to the rakyat to also cooperate. How? By being EXTRA CAREFUL. Of course, we would know how to jaga our own cars, but it doesn't hurt to take their advice…
"There are lots of car tracking devices available nowadays. These not only work to track the vehicle but also enable us to track the culprit responsible for the theft." – Chee Cheng Wan, Senior Assistant Commissioner (SAC) II, Head of Bukit Aman's Statistics and Anti-Car Theft Department, Malay Mail
Just Google it and you'll find tons of car tracking brands, you can even buy from Lazada or Mudah from as low as RM80 something. RM80 versus RM80,000 for a car, which would you rather part with? You could also add a car immobiliser (an immobiliser prevents the engine from running unless the correct key is present). Besides, there's always this…
General precaution is also a good idea – locking your car, making sure your car alarm is functional, don't park in isolated spots, etc. One Paultan.org commenter even suggested put a sign saying awas anjing garang. 😛 Finally, if you're still paranoid, then, do what Mr. Bean did: