It has already been over a week since Malaysia Baru fell. While business still goes on as usual for most Malaysians, with a change of government looming around the corner, we're still not sure where several things will stand.
One of the issues being brought up is the status of the ongoing corruption trials of several UMNO politicians (and people linked to them).
The TL;DR of this concern is that the new coalition government might see people with certain political inclinations being put in power – such as the Attorney General – or simply that the courts' decision might be manipulated in their favor. In fact, back in 2019, a Court of Appeal judge even provided a sworn statement detailing how the legal system was manipulated to benefit a chosen few in pre-GE14 times.
Of course, these are all theories for now – we haven't actually seen any of these happening yet. But with hindsight being Vision 2020, it's also prudent to remember that there were Pakatan Harapan politicians who went through trials after the PH government took over…..and had the charges against them dropped.
So let's take a look at the charges that were DROPPED – we're excluding any ongoing cases – during PH's stint in the government, starting with…
1. Lim Guan Eng's alleged abuse of power
Who: Lim Guan Eng, now DAP's Bagan MP, then Chief Minister of Penang
Charges:
Section 23 of the MACC Act 2009 (using position for gratification)
Section 165 of the Penal Code (public servant getting valuable stuff from a business transaction)
Background:
While chairing a State Planning Committee meeting in July 2014, Lim had allegedly abused his position as Chief Minister for his own (and wife's) gain by allowing some land on southwest Penang to change from agricultural land to a housing zone, for a company called Magnificent Emblem Sdn Bhd. This is the first charge.
Then, in October 2015, Lim allegedly used his position again to buy a plot of land and a bungalow in George Town from Phang Li Koon, the owner of Magnificent Emblem, at a price of RM2.8 million, which is below the market value of RM4.27 million. This is the second charge.
In March 2016, the transaction was brought up during a Dewan Rakyat sitting. This led to a series of investigations on Lim and Phang, and by the end of June, they were arrested and charged for corruption.
The drop:
In September 2018, to the shock of many people, Lim had the charges against him withdrawn, and he was acquitted as well despite his trial not being completed. Although the decision-making process was not made public, a source told New Straits Times that the charges were dropped because they can't prove that Lim knew the house was sold below market value.
"In this case (Lim's), the seller asked for RM2.8 million and that was all there was to it. And she made RM300,000 from the sale," – a source interviewed by the New Straits Times.
Regardless of that, the Centre to Combat Corruption and Cronyism (C4), for one, had expressed 'extreme surprise' over it, saying that it raises questions about the independence of government institutions from political influence.
2. P Gunasekaran's and G Saminathan's alleged links to the LTTE
Who: P Gunasekaran, DAP's Seremban Jaya assemblyman, and G Saminathan, DAP's Gadek assemblyman.
Charges: Section 130J of the Penal Code (giving support to terrorist groups)

Background:
You can read more on what the LTTE (Liberation Tigers of Tamil Eelam) through this link, but basically it's an organization categorized as terrorists in several countries, including Malaysia. Sometime in November 2018, an LTTE Warriors Day was held in Malacca, and among those who attended were P Gunasekaran and G Saminathan, both DAP assemblymen.
After one year of monitoring, in October 2019 the Malaysian police launched a series of raids and detained several people linked to the event under the SOSMA Act, including Gunasekaran and Saminathan. They were among 12 people charged for supporting the LTTE, with Saminathan getting an extra charge for possessing items related to the LTTE as well.
The drop:
Last month, the charges for all 12 people involved were controversially dropped. The whole issue had been a bit more complex, but we'll simplify this part. The reasons given by the AG for dropping their charges can be boiled down to three:
While the LTTE is still considered a terrorist group in Malaysia, they hadn't attacked anyone in Sri Lanka last year, so the LTTE probably won't affect Malaysians.
It's common for people to idolize politicians and other famous people, so owning some LTTE stuff probably won't make you a terrorist.
Based on point (2), there's no realistic prospect that these 12 people will be convicted, so there's no need to continue the case.
Bear in mind that we probably paraphrased a lot of what the AG actually said, but that's the gist of it. These reasons weren't received well by some people (except maybe DAP politicians), and to understand why in more detail, you can check out these two easy-to-understand videos by lawyer Alan Razak.
Basically, though, for point (1) and (2), some have pointed out that dropping charges hadn't been the approach for previous cases where people owned terrorist-group-related paraphernalia, and for point (3), some have questioned why the AG bothered to charge them in the first place if there's no prospect of conviction.
3. Rafizi Ramli's alleged defamatory claims about Tabung Haji
Who: Rafizi Ramli, then PKR's MP for Pandan

Charges: Section 500 of the Penal Code (punishment for defamation)

Background:
So in February 2016, Rafizi published an article titled 'Analisa Kewangan Tabung Haji 2009-2015' on his website. He later shared the link to the article on his Facebook account, and that's when the trouble started. According to Tabung Haji (TH) group's CFO Rozaida Omar, massive withdrawals were made by TH depositors in the days after Rafizi's article was published, and many accounts were closed for reasons cited as depositors losing confidence in the institution.
The article allegedly linked TH to political institutions, by claiming that Tabung Haji paid out bonuses to its depositors in years with general elections among other things.
"Any claim that Tabung Haji could be used as a political tool affects the reputation of its management," – Rozaida Omar, as quoted by MalaysiaKini.
Other allegations in the article were more financial in nature, like claiming that TH would be unable to return depositors' money if they want to withdraw everything in one go, and that the fund's announced profits did not take into account their losses caused by their drop in shares and security bonds. Based on these claims, Rafizi was then charged with defaming Tabung Haji, and he was ordered to enter his defence near the end of 2018.
The drop:
In February 2019, the magistrates court had acquitted and discharged Rafizi from the case. The decision was made after the court was told that the prosecution had received orders to not continue the case. According to Nadia Zulkefli, the Deputy Public Prosecutor for this case,
"The Attorney General Chambers have received the representation letter sent by Mohd Rafizi on the 24th January. Due to that, the prosecution ask for the accused to be released and freed from the accusation." – Nadia Zulkefli, translated from Berita Harian.
4. Hassan Karim's alleged criticism of the Sultan of Selangor
Who: Hassan Abdul Karim, PKR's MP for Pasir Gudang
Charges: Section 4(1)(c) of the Sedition Act 1948 (publishing a seditious publication)

Background:
Following Selangor's Menteri Besar crisis back in August 2014, Hassan Karim had allegedly posted three tweets that criticised the Sultan of Selangor for being abroad during the time. For that, he was slapped with three sedition charges in 2015 (one for each tweet). Not much else was mentioned about it.
The drop:
In July 2018, the Shah Alam Sessions Court granted Hassan a discharge not amounting to an acquittal. This came after Hassan's counsel sent a representation letter to the AG's Chambers a month prior. The letter was accepted, and the court was instructed to withdraw the charges.
However, Hassan wanted a full acquittal so that the 'charges would not be hanging over his head', so his team appealed against the decision in August 2018. In May 2019, that appeal was granted, and Hassan got a full acquittal. The reason, as stated by Hassan, was that the judge saw the lower court as having made a mistake in discharging him without an acquittal.
5. Sivarasa's alleged seditious speech and Najib magazine covers
Who: R. Sivarasa, PKR's MP for Sungai Buloh
Charges:
Section 4(1)(b) of the Sedition Act 1948 (uttering seditious words)
Section 233 of the Communications and Multimedia Act 1998 (improper use of network facilities, services, etc)
Background:
The charges are for two different cases, so let's look at the sedition one first. During a rally back in 2015, Sivarasa had allegedly criticized the judiciary for Anwar Ibrahim's imprisonment due to sodomy. Reportedly, Sivarasa had said that the rally is a clear message that the people don't want a judiciary that's controlled by the government, and that Umno was using the judiciary. That was apparently seditious, so Sivarasa was charged under the Sedition Act in October the same year.
For the second case, Sivarasa had allegedly published an edited Time magazine cover featuring former Prime Minister Najib Razak bearing the words 'No. 2 on the most corrupt list' in March 2016. It was published on his own Facebook page with the caption 'Made headlines once again, for the wrong reasons', but it was later taken down on the same day after he was informed it was fake. Regardless of that, he was slapped with the CMA Act for allegedly initiating a transmission of false communication with the intent to annoy another person in April 2016.
The drop:
Apparently, the trial for the CMA charges didn't proceed much as Sivarasa had challenged it for being unconstitutional. In June 2018, Sivarasa got those charges dropped, and he was acquitted. It was reported that a week before the ruling, Sivarasa had sent a letter of representation to the AG's Chambers to have those charges dropped, and the MCMC's public prosecutor had later announced that they have withdrawn their charges against Sivarasa.
As for the charge against him for alleged sedition, that was also dropped a month later in July, after another representation letter to the AG.
"The charge against me was only politically motivated. I did not commit any crime. So I am glad about the acquittal." – R Sivarasa, as reported by MalaysiaKini.
6. N Surendran's allegedly seditious press statement
Who: N Surendran, formerly PKR's MP for Padang Serai

Charges: Section 4(1)(c) of the Sedition Act 1948 (publishing a seditious publication)

Background: In April 2014, Surendran published a press statement titled 'Court of Appeal written judgment in Fitnah II is flawed, defensive and insupportable'. At that time, Surendran was Anwar Ibrahim's lawyer in his second sodomy trial. The press statement allegedly said that the sodomy charges against Anwar is false, and Surendran allegedly told reporters that Najib Razak had a hand in determining the dates for Anwar's appeal in the sodomy case.

His actions led to a series of police reports against him by Umno leaders nationwide, who accused him of causing disaffection against Najib at that time.
"The police did not call me in to record my statement… but there is already an arrest warrant out. So at this moment I am a fugitive from justice. This is clearly an attempt to prevent our defence on Najib's involvement from coming out," – N Surendran, as quoted by Malay Mail.
Surendran was charged with sedition in August the same year.
The drop:
Not much is said about Surendran's acquittal, as reports of it were often lumped together with Zunar's and Sivarasa's respective acquittals from their sedition charges. What we know is that in Aug 2018, the prosecution (read: the AG's Chambers) withdrew the charges against these people, leading to their acquittal and discharge.
7. Thomas Su's alleged illegal talk session
Who: Thomas Su Keong Siong, DAP's Kampar MP
Charges: Section 9(1) of the Peaceful Assembly Act 2012 (notification of assembly)
Background:
After GE13, a series of rallies were held throughout Malaysia by then opposition parties and their supporters to protest alleged funny business during the election. These were known as the Blackout 505 rallies, and Thomas Su was said to have organized a talk aligned to these rallies at Wisma Chin Woo in Ipoh in May 2013. However, he did not notify the Ipoh Police at least ten days before the talk as required by the Peaceful Assembly Act, so he was charged for that.
Thomas Su's team later appealed that the 10 day requirement under the Act is unreasonable, and criminalizing made the Act unconstitutional. The appeal went through in 2014, so Thomas got a discharge not amounting to an acquittal then. However, a Court of Appeals decision later found the Act to be constitutional again in 2016, so since Thomas Su wasn't really acquitted, he was charged again for the same offence that year.
The drop:
There weren't many reports over this, but in July 2018 Thomas Su was acquitted, after the judge received a letter of representation from the AG's Chambers for the charge to be withdrawn.
So now that we've went through seven of Pakatan's dropped cases, to address the title of this article…
Wait… most of these aren't corruption charges  😡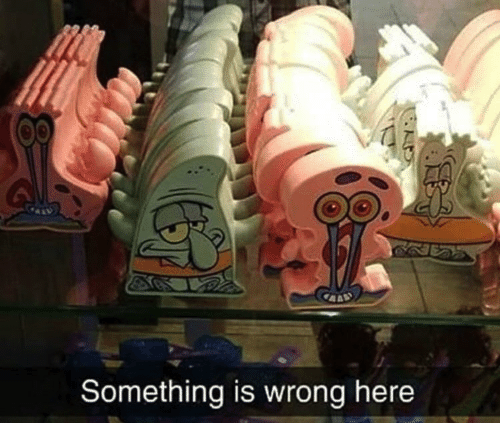 So in case you haven't caught on, only one case (LGE's) was actually related to corruption. And when you look at all the cases in this article, they are mostly a combination of:
The politicians saying/doing things that the pre-GE14 authorities didn't like; and/or
The politicians getting their charges dropped with involvement from the AG's Chambers
Whether or not you agree with any of them depends on your political/legal/personal/whatever-al views, so while it's easy to say that the PH cases are 'less serious' or 'because the BN government wanted to silence them,' what's broadly true is that a government (as well as the people they appoint yang sewaktu dengannya) can hold great sway not just over the outcome of trials; but also whether or not they actually reach the courts in the first place.
Although the 'Separation of Powers' – in that the judiciary (the courts) are totally independent from the other two powers in the government – is an ideal situation, real life has indicated that the process of law in Malaysia have been influenced by politics for some time already.
And perhaps it's this awareness that brings us to question the legitimacy of cases involving political figures. Since it's uncertain how UMNO cases will progress under the new coalition government, perhaps the only thing we can do is to wait and see how each case turns out, and independently decide if they were fair based on objective fact and not politi- oh wait.