Environment
Nature
Back in Sept 2017, Penang had its worst rainfall ever. Why is Nov's flood so much worse?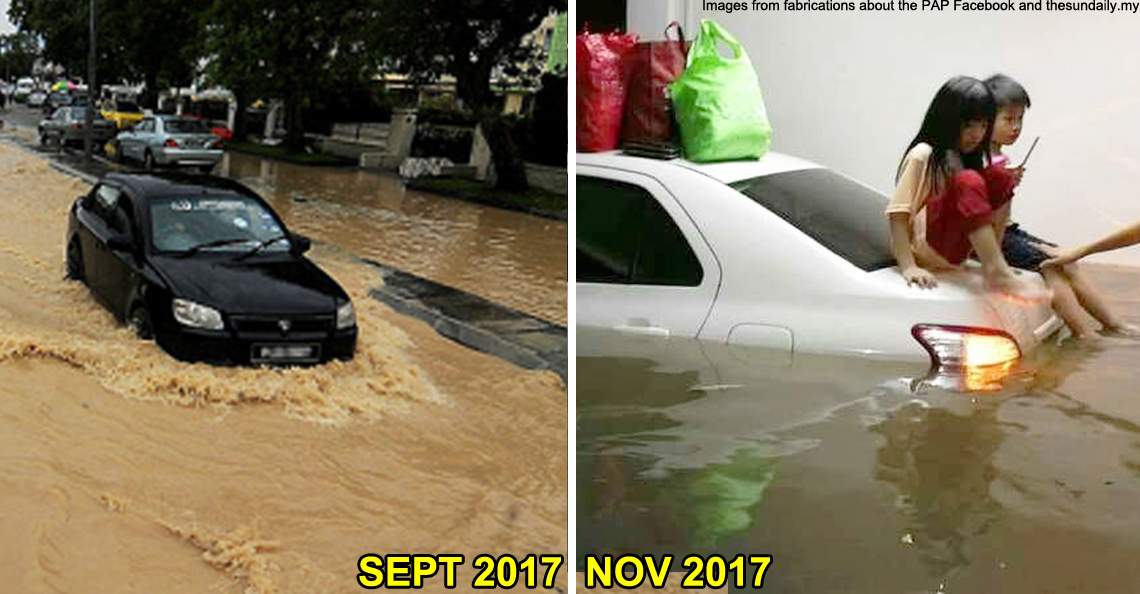 Unless you are a rock or are living under one, you probably already know that a large part of Penang was swept by a terrible flood over the weekend. Photos and videos of its victims and destructive outcomes have been circulating on the Malaysian media and WhatsApp. The tragedy has even made political affiliations momentarily irrelevant, as aid poured into Penang from all sides.
Of course, as much as there is support and assistance, there are also those that are already trying to figure out who or what to blame the incident on. Over-development, poor irrigation, slow approvals for finances, and slow weather warnings were some of the things that were raised as possible culprits. But before anyone begins pointing the finger, it might be important to know that…
Penang broke its rainfall record TWICE in less than 2 months this year
Back in September 14th 2017, Penang actually recorded a record breaking 270mm of rain in a day. To us non-rain savvy people, that's equal to one month's worth of rainwater being dumped on Penang within four hours. Even during that flood, there were roads, highways and houses being flooded, landslides reported, and cars were floating away like plastic bottles as the flood waters carried them.
Now, a little less than 2 months later, Penang broke its rainfall record again, with a new high of 315mm of rain in a storm that lasted more than half a day, 14 to 18 hours depending on whom you ask. While a 45mm increase of rain might seem like nothing, the magnitude and effects of the flood were much worse, causing power outages and damaging various infrastructures.
In many ways, the flood this time caused widespread damage and chaos:
On top of that, students still had to face SPM exams! So it's clear that Penang has suffered and survived through massive floods before, but what made this flood so much worse than the previous ones?
Among the top culprits, the strongest typhoon to hit Vietnam in 16 years is one of them
During the September flood, the Malaysian Meteorological Department said that the abnormal rainfall was due to Typhoon Doksuri that hit Vietnam from September 10 to September 16. Then later on October 31st 2017, another typhoon named Typhoon Damrey befell Vietnam, the strongest typhoon to strike since 2001.
We contact the Malaysian Meteorological Department, and they told us that the storm in Penang was unusually strong, but Penang actually saw more rainfall during September 1999 monsoon season. This time around, the department denied links between the current flooding and Typhoon Damrey. The department explained that the storms in Penang were caused by certain pressure conditions that attracted large amount of wind and moisture, which they explained to us were common during monsoons.
"Weather changes as what we saw can cross over borders. But in this case, the heavy rain in the north may have had an indirect affect from the typhoon. We are still far away from the typhoon area," – Malaysian Meteorological Department (MMD) director-general Alui Bahari told New Straits Times
But Prof Datuk Dr Azizan Abu Samah from Universiti Malaya told The Star a completely different story.
"It did not pass near Penang but created a tropical storm as it circulated, beginning at the Gulf of Thailand on Nov 2. The tropical storm then moved across Peninsular Malaysia, bringing heavy rains over Penang and Kedah," – Prof Datuk Dr Azizan Abu Samah told The Star
He also pointed out that although there were no direct links between climate change and the storms in Penang, climate change might be an indirect factor that could explain the recent extreme weathers in Malaysia.
"There were huge floods in Kemaman Terengganu in 2013; Kelantan and Pahang in 2014; and Narathiwat, Thailand, last year. We can see clearly that extreme weather episodes are taking place frequently in recent years," – Prof Datuk Dr Azizan Abu Samah told The Star
While erratic weather is one factor, Penang State Local Government, Traffic Management and Flood Mitigation Committee chairman Chow Kon Yeow also admits that the current drainage system is not capable of accommodating such huge amounts of water all of the sudden. But regarding drainage systems in urban areas, a large obstacle is also the garbage clogging up the sewer. Urban Well-Being, Housing and Local Government Minister Noh Omar also added he was informed of a broken dam somewhere in Penang (he did not say where), and that might have worsen the situation.
It could well be all these factors combined, but as of now people are still focused on getting through the flood, as the rainy weather is expected to continue for another week. For some others, it might be time to consider how to best prevent this situation from happening again.
The state gomen is keeping an eye, but says its waiting for money from the federal gomen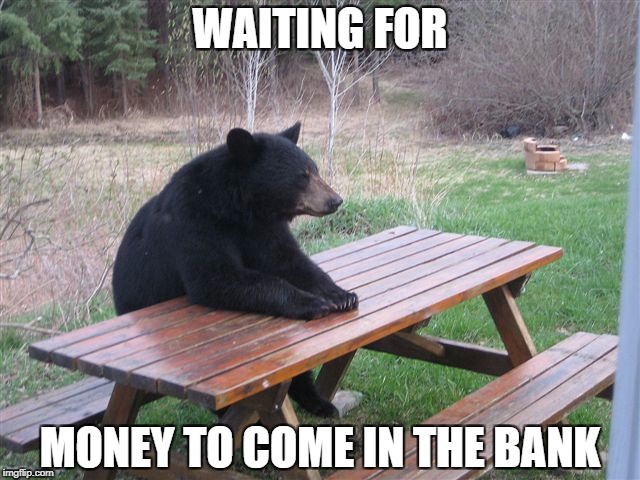 Flash floods are not uncommon in Penang. In a State Legislative Assembly, Committee Chairman Chow Kon Yeow reported that there were 22 flash flood in 2013, 20 cases in 2014, 26 cases in 2015, 30 cases in 2016 and 21 cases from January to Oct 15 2017. The September flood sparked an argument between the state and federal gomen about who ought to be responsible for the catastrophe.
When it comes to drainage and flood mitigation, Chairman Chow Kon Yeow insists that the jurisdiction comes under the federal gomen, and he is most probably right. The Natural Resources and Environment Ministry recently announced that although a total of RM2.157 billion was approved since 1986 to upgrade flood mitigation systems in Penang, only RM1.04 billion was spent on such projects so far.
"Although RM2.157bil was allocated for flood mitigation projects in the state, it doesn't mean that the entire sum was spent. The RM2.157bil refers to the projected initial ceiling costs that needed to be spent for the commencement of the projects," – Natural Resources and Environment Ministry, quoted from The Star
The exco member refuted the ministry, claiming that only RM443 million was actually spent. However, Teluk Air Tawar representative Datuk Jahara Hamid pointed out that the Seberang Prai Municipal Council (MPSP) did not dispense money to the state Drainage and Irrigation Department in 2016. The Auditor General's Report 2016 tabled last July revealed that as of June 2016, the MPSP was still withholding RM22.09 million, suggesting that the irrigation upgrading projects were not as extensive as they should to be.
"If the money had been used, the issue of poor drainage system could have been addressed. That way, the people of Penang no need to be badly affected by flash floods each time it rains in the state," – Teluk Air Tawar representative, Datuk Jahara Hamid, said in the 2017 state assembly
The flood came in a flash, but so did the aid from Malaysians across the country
If you haven't been trapped in a flash flood, you might be interested to read this story we published sometime ago. If you have, you'll be able to relate on how fast and unexpected it can strike (hence the name). In spite of the tragedy, it was quite inspiring to see famous and common Malaysian folk come to the aid of those who needed it despite our differences.
Besides the political parties and state gomens that offered volunteers and financial aid, companies and citizens also pooled together what they could offer. Aid came in so quickly that by the second day the flood was reported, DAP Penang had to issue a statement to get people to stop sending food items as there were already enough. Instead, it appealed for cash, cleaning items, lorries to clear debris and volunteers for clean ups.
Though when things start to settle down and return to normal, no doubt that we can expect each side to slowly return to bickering, as some have already started recently. But for now, at least for a few days, we can find admire the ways Malaysians are coming together to look out for one another.
[Those who wish to contribute towards the Penang Storm and Flood Relief Fund can make cheques payable to DAP Penang at No.3, Jalan Rangoon, Georgetown or bank in to DAP Penang (Maybank 5070-1301-4596).]
[A list of other organisations looking for aid and donations can be found here.]