Whether you're in team undi biru, merah, hijau or rosak, we're willing to bet that you'd remember the exact moment – where you were and what you were doing – when you found out that Pakatan Harapan won GE14.
Considering most of us were either on our phones or watching the events unfold on TV at home, it's a bet we're pretty sure we'd win for a number of reasons. Like, 100,000 reasons.
However, for one group of people, that moment was to be even more memorable as they found out under the most unusual circumstances.
They were watching a local theatre play
So there was a theatre show called Dato' Seri that was staged in the Kuala Lumpur Performing Arts Centre (Klpac). Dato' Seri is a retelling of Shakespeare's Macbeth completely rewritten in Bahasa Istana – aka OG Bahasa Malaysia – with local characters, local context, and set in a fictional place called Pertiwi. In other words, they totally took inspiration from the current sociopolitical climate.
Now, there's a theatre superstition that both the play and the word Macbeth is cursed. Legend has it that actors performing it have died from unexplained accidents. and mentioning the word in a theatre would result in disaster for any production. Instead, any theatre practitioner worth their salt would refer to it as The Scottish Play.
This is where the coincidental coincidences in our story begin.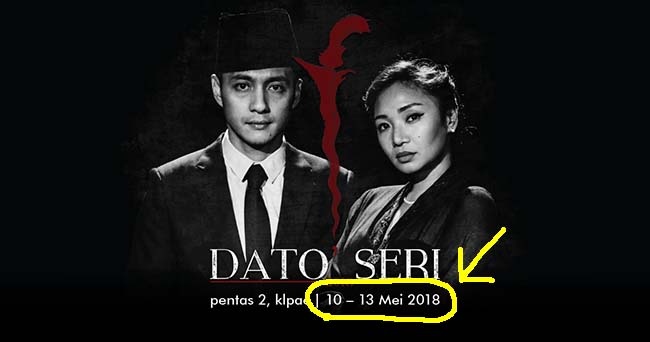 The first was that the Dato' Seri was scheduled (a few months prior) to run from May 10 – 13, with a dress rehearsal (a mock staging for the Press and reviewers) on May 9th. Voting day was announced on May 9th, with much of the related drama dragging on to May 13th.
But the coincidences didn't end there.
If you aren't familiar with Macbeth, it involves:
A king's favorite general (Macbeth) who's also ambitious for power
Macbeth eventually takes power at the urging of his power-hungry wife
The appearance of witches – or Bomoh in the case of Dato Seri 
A prophecy that predicts Macbeth's downfall – *coughRAHMANcough*
Macbeth's tyrannic rule over the citizens
Macbeths's consolidation of power by removing ex-allies and threats to his throne
The formation of a new coalition by the king's son to oppose Macbeth
Macbeth's defeat by the new coalition
We won't go into details on how these elements correlate to real life, but for the audience members who were there, it seemed like a surreal case of life imitating art imitating life.
Is this the real life? Or is this just fantasy?
What happened in the theatre each night would have been lost if they weren't published in a local theatre website called Living Arts. Here, an actress named Roshinee provided a detailed recount of the events which transpired; thus proving that an actress can recount better than the SPR. We also got in touch with Roshinee for some additional details.
When the cast arrived for the dress rehearsal on May 9th, they were met with an unexpected wardrobe malfunction – blue fingers. It didn't affect the show, but it was a glaring reminder of what was happening beyond the theatre walls. Every moment an actor wasn't on stage, they were checking election results:
"After each scene we would rush back to our dressing rooms and ask those backstage about which state was won by which party.

"Who is leading?"

"Pakatan Harapan? Are you sure?"

"Okay jap, I have to go for my next scene"
Needless to say, they got a firm reminder from the director over their lack of focus that night.
And then, on opening night (May 10th) there was a sudden change in the atmosphere that was felt by everyone even before the show started… the moment when the audience were asked to stand up to sing our national anthem. It being a recent requirement, the request to sing Negaraku is usually met with the excitement of seeing a toothless dentist. But not this time.
"Though we were hidden behind the thick black curtains backstage, the cast and crew could sense the electric energy that permeated Pentas 2. I have never heard an audience sing Negaraku with so much passion and, truthfully, I had to stop myself from tearing up because it was such a powerful moment –  I could not see it, but I could hear it and feel it: the Rakyat were so proud to sing Negaraku."
For the first time, and every other time over the show's run, the audience sang Negaraku with renewed vigor; with some cheering and clapping after the last notes were played.
And then, the unthinkable happened.
The audience found out Tun M became Prime Minister during "Darurat"
The show is structured into two Acts – meaning that it's broken into two parts with a 10-minute break in between. The first Act ended with Pertiwi being in a state of Emergency (darurat), and both the audience and cast took a much needed break from the heavy content of the show.
"It was 9.30 PM, almost the end of intermission when suddenly, random cheering was heard. First, it was just one person, then another, then the entirety of Pentas 2. It didn't take us long to realise what had happened: Tun Mahathir had been officially sworn in as the 7th Prime Minister of Malaysia."
Backstage, the cast were also in mid-celebration when they were told they had to be back onstage in 2 minutes to continue the play – from a point where the citizens were devastated by the effects of Darurat.
Outside, Dato' Seri's director (and also co-writer) Omar Ali was nervously pulling at his hair:
"It was supposed to be a very intense moment in the show, with the great dictator now being in power.

However, [in real life] it was the complete opposite. … There was so much relief and ease and I thought it impossible for the actors to ride over because the audience was in the mood to laugh and celebrate." – Omar Ali, as quoted by Roshinee via Living Arts
Generally speaking, audiences tend to react at similar points through a show, regardless of which night it is. However, as the nights went by for Dato' Seri, the cast started noticing that the audience were laughing at weird points during the show.
For instance, during the May 12th show, there was a scene right after Dato' Seri (the Macbeth character) killed the king; where the king's sons were mourning over the loss of their father while deciding on what to do next. Suddenly, there was a bout of laughter from the audience which caught the actors by surprise and, for the life of them, the cast couldn't figure out what was going on.
It wasn't till after the show, when they went back on social media that they found why: One of the sons suggested running off to Indonesia, and May 12th was the day xPM Najib and xFLOM Rosmah allegedly scheduled a trip to Indonesia which was seen by many as an attempt to escape.
Aw man, you should have been there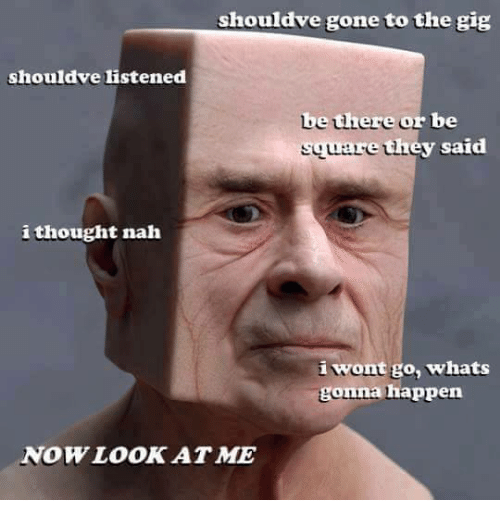 This is probably one of those stories where you'd really have to be there to fully appreciate the special moments. But then again, it was also sold out days before the the show even opened (Source: This poor writer who couldn't buy tickets)
On another note that you may (or may not) have been wondering about, what about that Macbeth curse? For a cursed play, Macbeth didn't seem to spell disaster for the cast and crew of Dato' Seri, which we were told went smoother than butter on a bald man's head.
Could staging the show in BM and changing the context to a Malaysian setting have averted the curse? Or did the curse instead target the person that many in the audience associated with the character of Dato' Seri/Macbeth?
Of course not. Everyone knows curses and prophecies are just superstitious nonsense.