Judging by the news, it may be hard to believe that GE14 was last week. Within the first few days of a new government being in power, a lot of things have happened: officials have resigned/are being fired, old cases and scandals are being opened up again, Anwar got out of jail, people are picking sides, others are coming forward and revealing what used to be hush-hush material… it's enough material for a whole season of drama episodes with like 89 main characters, each having their own backstory.
For today's episode, we'll be looking at the backstory of a particular group: the government-linked companies, or GLCs for short. In recent news, the new Pakatan-led government will be reviewing the political representation of the country's largest government-linked investment firms, like Khazanah and EPF, for example. This particular action may have stemmed from their manifesto, specifically number 7 of the ten things they promise to deliver within 100 days of being in power:
"7. Establishing a Royal Inquiry Commission for 1MDB, FELDA, MARA and Tabung Haji, as well as restructuring their leaderships." – Translated from the Pakatan Manifesto, page 12.
Why are the GLCs included among the first ten things to fix in the new government? Probably a big part of the reason would be that the public's (and probably investors') perception is that GLCs = cronyism/corruption.
Over the years, several GLC-related scandals have popped up, and off the top of our heads, there's the 1MDB scandal, the National Feedlot scandal, the land scandal involving Tabung Haji and KWAP, the Felda Global Ventures Holdings (FGV) scandal, alleged property purchases in Australia by MARA, supposedly jacked up prices of the East-Coast Rail Link (ECRL) Project… listing all of them properly would warrant an article on its own, but you get the idea.
And the second reason, is that they rather worryingly now control 42% of our stock market!
"The seven GLICs control important companies in the economy. They have majority ownership of 35 public-listed companies and in terms of market capitalisation, they control about 42% of the entire Bursa Malaysia," Economic professor, Terrence Gomez to The Edge, July 2017.
But before we get any deeper, for those new to the subject…
But first… ape GLC GLIC semua ni?
Government-linked companies (GLCs) are… companies that are linked to the government, essentially speaking. A GLC counts as a GLC when at least 20% of it is owned by the government. Also known as State-Owned Enterprises (SOEs), GLCs work pretty much like any other company out there, making money and stuff, but if we think of companies as pies, GLCs have the government's finger in it.
So if the government (specifically the Ministry of Finance) is the guy with his fingers in the pies, then the hands those fingers are attached to are the Government-Linked Investment Companies (GLICs). Note the extra 'i'. A GLIC, as its name suggests, invests in private companies on behalf of the government, turning them into GLCs. When a GLIC owns the biggest shares in the company or if it has power (through law or something) to do stuff like decide who should run the company (by appointing board members), the GLIC is then said to have control over the GLC.
This may be quite a bit to take in, so let's go back to the pie analogy. Think of the government as having seven hands (GLICs):
Minister of Finance (Incorporated) [MOF (Inc.)]
Khazanah Nasional Berhad (Khazanah)
Employees Provident Fund (EPF)
Lembaga Tabung Haji (LTH)
Armed Forces Fund Board (LTAT)
Retirement Fund (Incorporated) (KWAP)
Permodalan Nasional Berhad (PNB)
Imagine each of these seven hands having multiple fingers. Each pie poked by one of these fingers become a GLC, and is technically owned by the gomen, either partially or in full. So for GLCs like Sime Darby and AmBank, the government has varying levels of influence on how the company runs, like restructuring staff, deciding who gets to be board members, and determining business strategies… y'know, corporate stuff. Oh, and note that this is only for companies that are bought out by the GLICs. Some GLCs, like JCorp, are created from scratch by the state government through enactments.
And how did the gomen's fingers get into these companies in the first place?
Among ten of the listed companies in Malaysia with the highest market value, eight of them are GLCs, with a combined market cap of RM452 billion. GLCs are the most dominant in the utilities and transport/warehousing sector (93% and 80% respectively), but their performance in all the other sectors of economy is not at all shabby.
Back in the early days of Malaysia, during the Mahathir's first 22 year run in office, the government privatized many of their departments for two reasons. One of these, was Indah Water, which was given concessions to manage the country's sewerage system. There were several reasons for this, primarily…
Relieve the financial and administrative burden of the government, and reduce the size and presence of the public sector
Create a real business objective to improve efficiency and productivity.
Reduce the size and presence of the public sector in the economy.
Achieve the national economic policy targets.
The NEP's goal was basically to include more Bumiputra businessmen. Part of that was giving shares to Malay businessmen, and even FELDA settlers. However, Mahathir himself has recently admitted in a problem with that strategy.
He said the government used to give Malays more shares, only for many of these shares to be sold off by those who did not have money.
"When we gave them shares they ended up selling them. We gave them again and they sold them again. So we created GLCs to hold the Malay shares. When we say that Malays have 30% of the wealth, 20% of that rests with the GLCs. But when we created the GLCs we never realised they would become monsters," – Tun M, FMT, April 2018
Over the years, through mismanagement, and overaccumulation of US-based debt, many of these companies were almost destroyed during the 1997 Asian Financial Crisis. So the gomen bought them out, and actually increased its ownership in the Malaysian stock market. Indah Water, for example, was bought out by the gomen for RM200 million, after they allegedly pumped in more than RM1billion over the years.
Mahathir once came under heavy criticism for his privatization policy that started it all. However, back in 2001, he insisted that having private companies (GLCs) develop Malaysia was a preferable solution.
"Without privatization Malaysia's system of expressways, ports, power plants and telecommunication facilities would just not be built. Our detractors, both local and foreign, talk glibly about cronyism and high toll rates. They are welcome to pay for the cost of completing the highways and charge lower rates if they want." – Tun Dr Mahathir Mohamad in 2001, for MalaysiaKini.
And so now, the gomen actually owns a bit too much of the market
The recovery of Malaysia's economy from the Asian Financial Crisis had been slow, and research by the Asian Development Bank (ABD) found that part of the reason was that the GLCs are so huge that there's little room left in the market for private firms.
"We find that when GLCs are dominant in an industry, investment by private firms is significantly negatively impacted. Conversely, when GLCs do not dominate an industry, the impact on private investment is not seen," – excerpt from paper by ADB researchers Jayant Menon and Thiam Hee Ng.
Some private entrepreneurs have alleged that GLCs have special advantage when it comes to getting government contracts, financing and policies, due to their links with the government. It is due to these advantages that there is a prevailing trend of private firms not investing in countries with dominant GLCs, like Malaysia.
So… how do we solve this massive issue?
Sometime in 2013, the government announced that it will reduce its meddling in business affairs through something called the Strategic Reform Initiative (SRI), as part of the Economic Transformation Plan (ETP).
The initiative involved selling off the government's shares (divesting) in GLCs that directly compete with the private sector and focusing instead on GLCs that require a huge amount of capital and have a long timeline, like public transport (think trains and commuters) and renewable energy. Even in these companies, the government pledged to minimize their control by adopting less invasive policies.
Despite these measures, GLCs continued to thrive, and their shares actually increased during the program, from 43.7% to 47.1%. The initiatives under the SRI and the ETP achieved the opposite of what it claimed to do, and the ADB believed the reason for this is that while the government did reduce its shares in companies that they have, at the same time they diversified into new sectors, increasing the number of GLCs in the process.
One of the GLICs, Khazanah, had rebutted the study.
"Khazanah said GLCs have played a positive role in catalysing investments into sectors or ventures that the non-GLCs were either not willing or not able to invest for various reasons including high risk, long gestation periods or large financing and a requirement for difficult coordination capacity." – The Sun Daily, Dec 2017
And it's true. Governments were created to solve a simple question – "Who will build the roads?". A lot of things we take for granted are not business-friendly, which is why we pay taxes to a central government to build them. However, this has resulted in our current situation.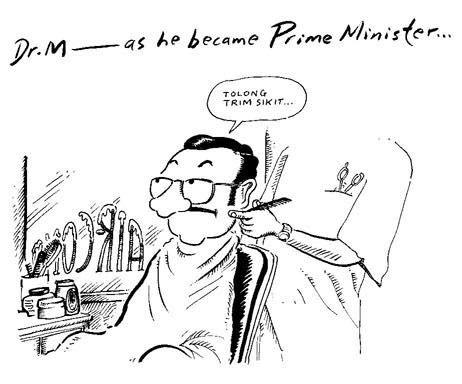 Thankfully, Mahathir's new government now plans to review the political representation in the GLICs, emphasizing how important it is to separate the professional management of the seven funds from "any undue interference from political or any other external parties", which is mentioned as one of the common problems plaguing GLCs. Here are the others…
an unfair advantage over private competitors, resulting to them being crowded out
a conflict of interest between regulatory and ownership functions
low levels of transparency in accounting and standards
Mahathir has also announced that some "heads must fall", and rumours have circulated that some of the heads of GLCs are on that list. As The Star article concluded with,
"As they say, the first 100 days is the honeymoon period. Transition takes time. This time is a new ground for all of us – a new government that has yet to be tested." Mergarwati Zulfakar, The Star, May 11.
Let's hope we don't have to write about this again after GE15 🙂