Some of ugaiz may not know this, but earlier this August, the Malaysian Anti-Corruption Commission (MACC)'s chief Tan Sri Abu Kassim resigned after 6 years of service. In his teary-eyed resignation speech, he charged his successor, Datuk Dzulkifli Ahmad, with upholding the integrity of the MACC and ensuring that it continues to do its job well. (That's the guy in the picture above.)
But… who is he anyway? Boleh pakai or not wan?
Well, before he became head honcho of the MACC, Dzulkifli was the head of the National Revenue Recovery Enforcement Team (NRRET), which in short, helps the gomen to take back all the missing monies from individuals and organizations who break the law.
He was also head of the Anti-Money Laundering Section of the Attorney General's Chambers, and has a long history in handling corporate crime cases. In other words, he can track if people are hiding illegal money, and he's pretty darn good at it.
In fact, when Dzulkifli first took over, he fired a warning shot to anyone who took, is taking, or is even thinking of taking illegal money gain from corruption:
" I'm a man with of few words [sic]. I do not talk a lot. I advise those involved in corruption to stop immediately. This is not an empty warning…" -Datuk Dzulkifli Ahmad
Naturally, some Malaysians were a bit skeptical about this new appointment, especially when some people pointed out that he appears to be a member of the team from the Attorney General's Chambers that cleared PM Najib of wrongdoing over the RM2.6 billion donation.
So… is he actually a good appointment or not? One way to find out is to look at what he has done since taking over the MACC close to 30 days ago:
1. Arresting two cycling officials for allegedly misappropriating RM1 million in the SUKMA cycling event
While Malaysians were busy cheering for our national athletes in the Rio Olympics that just recently ended, another national sporting event was being held in Sarawak: the 18th Sukma Games.
But even though the games were generally considered to be a success, one of the events brought about a sense of controversy. Participants and officials involved in the Cycling event realised something was fishy when they realised that it wasn't just the bicycles that couldn't stand without proper support.
According to spectators and cycling enthusiasts, the props at the event were shoddily erected, with scaffolding poles serving as the start/finish lines, and cheap-looking safety barricades along the race track. The poor condition of the race track even led to athletes suffering injuries. This was in spite of a total of RM 1.9 million ringgit being allocated specially for the cycling event.
When the incident made public news on social media, the MACC responded by raiding the houses of two cycling officials in Kuching, seizing documents about the organization of the event under suspicion that the money was misappropriated. Malaysian National Cycling Federation (MNCF) President Amrun Misnoh actually mentioned in an interview that he had knowledge of RM900,000 in total expenditures for the event, which of course raises the question…
Where did the remaining RM1 million go to?? *Dun dun dunnn*
And that's what the MACC is trying to find out.
2. Investigating a DAP Assemblyman's father for allegedly trying to exploit low-cost housing
Another community that the MACC has taken action to help recently is the underprivileged class in Penang who are looking to buy low-cost and affordable houses. Just a few days ago, a video purportedly showing a Mr. Lim Kiat Seong asking for bribes from individuals in order to help get their application for affordable housing approved faster turned up on social media thanks to Gerakan vice-chairman Oh Tong Keong.
What made the issue more damning was that Mr. Lim is the father of DAP's Sungai Pinang Assemblyman Lim Siew Khim. Uh oh…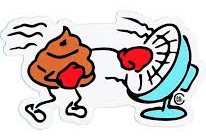 Naturally, an uproar ensued, and the MACC began investigations on Mr. Lim after he surrendered himself at their office. They also widened their investigation net by requesting that the victims of this alleged scandal provide information, as well as beginning investigations into civil servants in charge of housing in Penang.
3. Immediate crackdown on illegal loggers oppressing the Orang Asli
Most city folks like us may not realise it, but Gua Musang in Kelantan once used to be a pristine forest reserve, and was actually designated as Native Customary Rights (NCR) land (in other words, it belonged to the Orang Asli by right). This meant that logging activity and jungle clearing cannot be carried out in these protected reserves, guaranteeing a safe environment for the Orang Asli in the area to continue their lifestyle.
However, despite the NCR label, illegal logging activities in Gua Musang continues to be a problem, which is made worse by illegal loggers giving bribes to the locals in exchange for entrance into the area. As a result, large areas of the Gua Musang forest reserve has fallen victim to illegal logging, and the local Orang Asli community seemed powerless to stop it.
Just this month however, after the Gua Musang Orang Asli community lodged a complaint with the MACC, an immediate investigation was launched to identify the culprits, in hopes of putting a decisive stop to the bribery and reducing illegal logging in the area.
4. Arresting those involved in a missing RM15 million (OMG!!) book publishing fund
In a truly fairytale-like story, over RM15 million in funds meant for publishing a book about a national leader went missing, and no books being published. (Chup… RM15mil for a BOOK? About a national leader?! Ok that's a story for another day.)
The MACC responded in what can be described as 'A Series of Unfortunate Events' (for the people involved):
In addition to that, several other bank accounts linked to the case were frozen, amounting up to a total of RM10 million!
But the MACC took things even further to show serious they were about this case, when three of the four arrested were re-arrested after their remand orders expired to continue to assist in investigations. A source from the MACC , in response to queries from reporters, simply said "We want the mastermind behind this."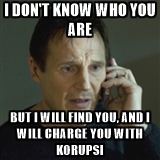 5. Arresting a top-ranking DBKL officer for corruption and misuse of power!
Perhaps one of the highest profile cases to catch public attention was when the MACC arrested three civil servants suspected of crimes of  corruption, abuse of power, and money laundering. What made this case quite a big deal was that one of the three civil servants arrested was a Datuk Seri! 
While declining to name the official in question, the MACC did confirm that the 'Datuk Seri' who was arrested was a top official in the DBKL, which KL Mayor Datuk Seri Mhd Amin Nordin Abd Aziz (he wasn't the Datuk Seri who was arrested) also confirmed.
According to the MACC, they also confiscated cash assets and unit trusts worth between RM 1 million and RM 6 million in their bank accounts, along with luxury properties like a penthouse, bungalow, and flashy cars as well.
It's actually quite interesting to note that this time round, the MACC does seem to  mean business, because even high-ranking government officials like this anonymous 'Datuk Seri' have also found themselves in hot soup. This is quite a change, especially when compared to their past cases where high-ranking government officials were either not investigated, or were found not guilty (as we covered here).
So…can Malaysians trust the MACC under Dzulkifli's leadership?
So far, it looks like Datuk Dzulkifli seems to be taking his job pretty seriously, at least from these 5 cases. He's taken a serious approach, whether the case is about minorities or small events, to big-money crimes and high-ranking people.
However, like we mentioned at the beginning, some Malaysians are still skeptical. They're probably scarred from what happened in the past with the MACC, such as when they cleared PM Najib of all wrongdoing and classified the money as 'donations'.
As a result, the public's image of the MACC may be biased against them, believing them to only be brave and effective in going after the small-timers instead of those who commit more serious crimes (as we covered before):
But to be fair to the MACC, it's not as if they've never tried to go after the big fishes. As the news reported last year, when they tried to take down the 1MDB whale, they ran into a set of issues such as officers being transferred or their office being raided by the police. So they have tried before, just that they probably weren't very successful at it.
Also, the fact that the MACC under Dzulkifli Ahmad has actually gone after high-ranking officials like the Datuk Seri from DBKL or the Tan Sri bank chairman does give a glimmer of hope that the MACC might be different from their past versions. 
That, coupled with the news that Dzulkifli Ahmad is actually known for his expertise in dealing with money-laundering cases can give Malaysians some hope that he can finally clean up Malaysia's sorry state of affairs when it comes to corruption and misuse of funds, though that might be easier said than done.
Still, it's only been his first month in action after all, so it might take more time before we can say for certain whether or not this new 'broom' will sweep up the dirt cleanly enough.
So what do ugaiz think? Will this new MACC Chief make a difference?