With the recent vaping/e-cigarette deaths in the US, there have been calls by the Malaysian government for a total ban on vaping here, which is actually currently being studied and reviewed by the Health Ministry:
"We are also following the latest studies on side effects of using e-cigarettes including on deaths recorded in the United States." – Health Minister Dzulkefly Ahmad
These concerns seemed to be justified when 34 year-old Malaysian Mohd Firdaus was hospitalised after fluid and fungus was found in his lungs, supposedly caused by vaping after only 2 weeks. There's also been another report of a local vape user who had to pay RM20,000 in medical bills after his vaping habit caused a tumour to grow in his nose.
Sounds pretty scary, but many felt these reports on the vaping injuries and deaths didn't tell the whole story. So what exactly is the deal with vaping, and what exactly is the legality of vaping in Malaysia? More importantly, is it actually safe?
Vape use in Malaysia is unregulated, but sales of nicotine vape flavours are illegal
Given that vaping is a relatively new thing in Malaysia, it's not all that surprising that there aren't actually any specific laws governing the use of vaping (or shisha, even), which was what led the government to propose regulation of e-cigarettes in Malaysia in the first place:
"… the proposed law should find ways to control the use of vape, shisha and electronic cigarettes…" – Tan Sri Lee Lam Thye, senior vice-chairman of the Malaysia Crime Prevention Foundation (MCPF)
However, there's actually been a ban on nicotine vaping liquids since 2015 under the Poisons Act 1952 and the Dangerous Drugs Act 1952. These laws have, in fact, been invoked before: a vape seller in Kelantan was charged under the Poisons Act for selling nicotine vape liquids, while 66,988 nicotine vape liquid containers worth around RM1.4mil were seized in August after complaints of students using them (more on this later). 
Now compared to smoking – whose effects have been studied since the late 1800s – research into vaping has only been conducted fairly recently, so there isn't a whole lot of data available on the effects of the stuff.
That being said, a lot of the data that we do have comes from the UK, arguably the world's leader in vaping research. Here's what Public Health England has to say on the subject:
 "E-cigarette vapour does not contain tar or carbon monoxide, two of the most harmful elements in tobacco smoke. It does contain some chemicals also found in tobacco smoke, but at much lower levels." – Public Health England
Furthermore, experts from King's College London, the UK Centre for Tobacco and Alcohol Studies, the University of Stirling and Cancer Research UK have all concluded that vaping only poses a fraction of the risk of smoking.
As for the issue of secondhand smoke, here's what the National Health Service (NHS) has to say about it:
"So far, there is no evidence that vaping causes harm to other people around you. The available evidence indicates that any risk of harm is extremely low, especially when compared with secondhand tobacco smoke." – NHS
Soooo, does this mean we can start blowing clouds and smoke rings without concern? Well, not exactly.
Vaping is still pretty dangerous, and it may be cause of the flavour contents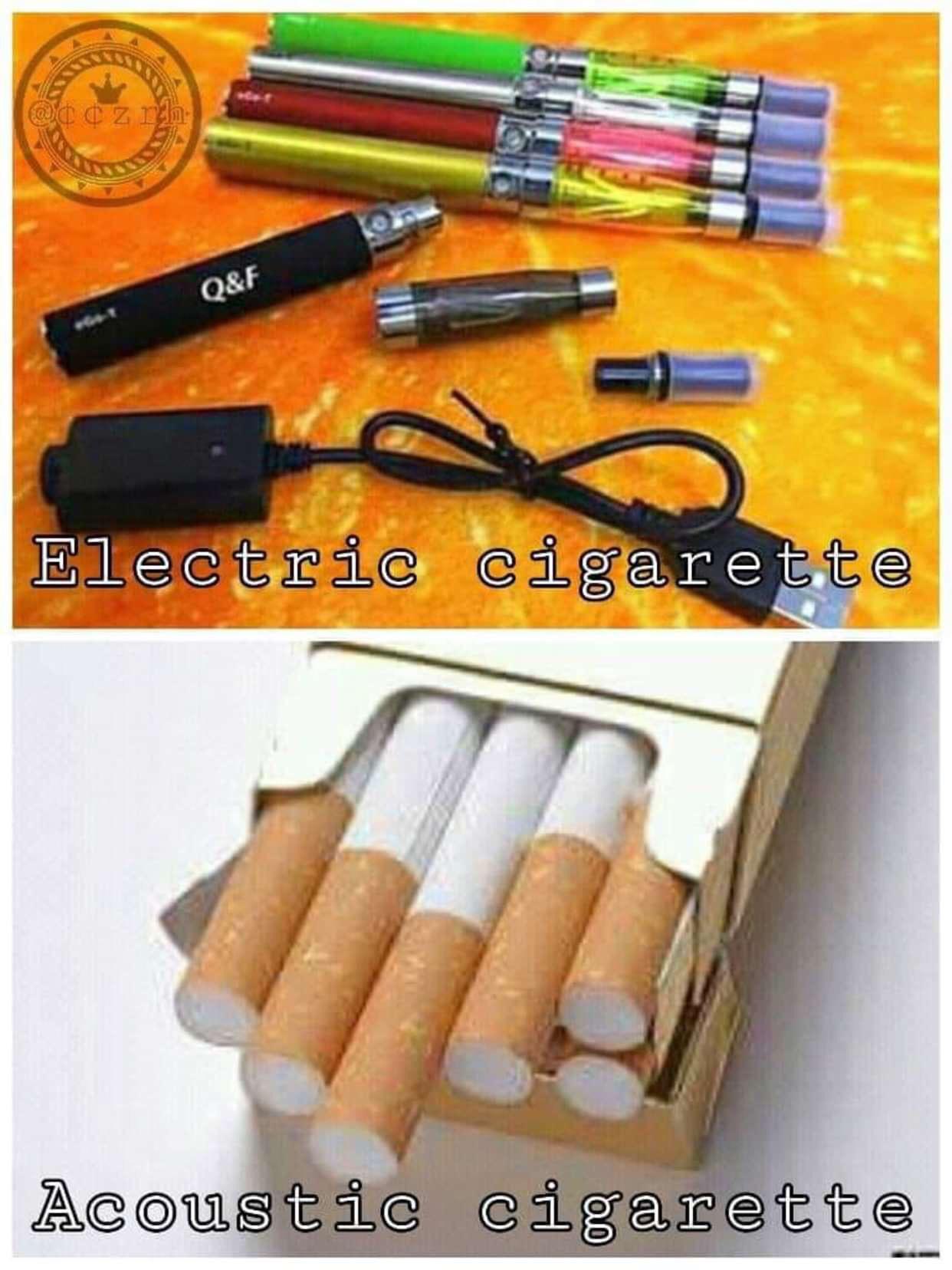 In a 2017 experiment, UK scientists linked nicotine vapes to increases in blood pressure, heart rate and stiffening in arteries after 30 minutes of use. They pinpointed nicotine as the cause of these effects, as non-nicotine vapes did not produce similar effects. Another study found that nicotine may damage DNA in ways that could cause cancer.
But the question remains: what about all the vape-related illnesses in the US? At least 33 deaths have been recorded across 24 US states, so surely there must be something up, right? Well, turns out that the problem might not actually be with vaping itself, but with the flavours being used.
After looking at 1,479 confirmed EVALI (e-cigarette or vaping product use associated lung injury) cases, they identified THC (the main psychoactive compound in marijuana) flavours as the main cause of the epidemic, with or without nicotine products.
While THC on its own isn't supposed to be deadly, chemical analysis found a common denominator among nearly all of the bootleg cannabis oil samples from patients who fell sick: vitamin E acetate, a substance commonly used in topical skin treatments. Experts say that it is harmless when ingested, but its molecular structure could make it hazardous when inhaled.
But that's not all: CannaSafe (an accredited cannabis lab) found that ALL of the bootleg products tested contained myclobutanil, a fungicide that can transform into hydrogen cyanide (a deadly gas used in chemical warfare) when burned.
While the Centre for Disease Control and Prevention (CDC) stopped short of conclusively identifying THC products as the main cause, it could offer an explanation as to why victims who had only been vaping it for a short time died, while others have been doing it for years around the world without issue. And as for the case of Mohd Firdaus, we can't really say for sure since the exact contents of his vape weren't revealed, but it's still something to think about.
On that note, there's also another pressing issue not just in the US, but in Malaysia as well, and that is…
More and more students are picking up vaping despite never smoking before
Here's a major cause for concern: a 2016 survey by the Malaysian Ministry of Health found that 300,000 schoolchildren between the ages of 10 and 19 were using electronic cigarettes and vapes; a majority of whom had no prior smoking experience. There's also evidence showing that vaping may lead teens towards smoking and even illicit drugs.
"We might be causing the next smoking epidemic through young people getting addicted to electronic cigarettes early in life," – Michael Blaha, professor of medicine at Johns Hopkins, as quoted by Hopkins Medicine
Smoking cessation aside, adolescent vaping appears to be the main reason why some groups, such as the Penang Consumer's Association (PCA) have been calling for a total ban on vaping, and also why the government decided to look into vape regulation in the first place. 
In the US, many of the vaping deaths have been adolescents, with the youngest being 17 years old. As such, it might be understandable as to why the Malaysian government have been cracking their heads to reduce the statistics shown above.
Vaping is not completely safe or unsafe, but greater regulations are needed
In case you didn't know by now, vaping was designed to help smokers quit, not as a toy for use by minors and/or non-smokers:
"We envision a world where fewer adults use cigarettes, and where adults who smoke cigarettes have the tools to reduce or eliminate their consumption entirely, should they so desire." – mission statement of Juul, a major vaping company
Keep in mind that the vape deaths in the US were caused by a lack of regulation, and that things aren't any better here legislation-wise at the moment. However, the Health Ministry is currently working on a bill to regulate e-cigarettes and vapes, to be tabled in March of next year.
In any case, we're not saying stop vaping, but for time being if you do vape, it's probably a good idea to research up on what you're getting yourself into and only get legal vape fluids from licensed dealers and not dodgy black market knockoffs. Better yet – if you haven't started vaping, perhaps don't vape at all.