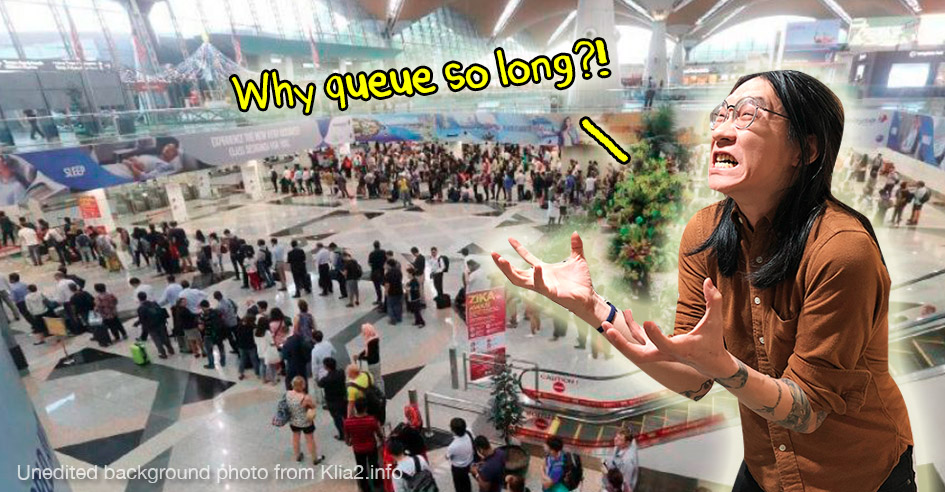 [Click here to go straight to the Kaki Terbang Survey 2019!]
Not sure bout you guys, but airports are a bit of an emotional roller coaster for us. For one, it's where we go for our dream holidays with our girlfriends (yes admin got GF edy, finally)… and for another, it's also where stuff like these happen:
Lotsa stuff can happen at airports, and as a result…
… no wonder why Malaysians have some weeeeeird airport behaviour O_O
Now you already know that Cilisos is a bit of a data freak and we're kepoh as heck. So in our never-ending search to understand Malaysians and their weirdness, we teamed up with our fambam at AskLegal.my and Soscili.my to run our first ever Malaysian Kaki Terbang Survey 2019! (Uh… basically airpot behaviour survey la but want so boring name meh?)
And we're also doing this together with our friends at Malaysia Airports, the guys who tirelessly run our pride and joy, KL International Airport (that includes the KLIA main terminal and KLIA2… which is also a TERMINAL, not a separate airport ugaiz), and 38 other airports around Malaysia. Just FYI, they tak kena mengena with Malaysian Airlines kay… somehow people keep mixing them up! (Even a Cilisos writer did it in a recent article. So malu. #ihatecilisos)
'Malaysia Airports' is, like its name, the company managing, operating, maintaining and developing the airports lo. Quite recently we also learned that they're one of the largest airport operator groups in the WORLD in terms of number of passengers handled… and speaking of huge volumes of people, no wonder why their strength lies in servicing their guests to make them happy. And on that note, that's precisely why we wanna find out:
What makes Malaysians happy – or unhappy – at airports?

What kinda funny toilet strategies do they have at airports?

How many Malaysians have tried to smuggle funky stuff?
So take our Kaki Terbang Survey 2019 now (it'll only take you 5 mins), and we'll show you just how different (or SAME-SAME??) you are from the average Malaysian. Survey closes 1st Sept 2019!