(Artikel asal ditulis dalam BM. Klik sini kalau nak baca!)
So, foreign ministers from ASEAN countries gathered in Bangkok for the 52nd ASEAN Foreign Ministers Meeting on the 31st of July. One of the things that was brought up during the meeting was the countries' concerns over the activities on the disputed waters of the South China Sea.
And just recently, warships were spotted in the disputed waters after China reportedly launched several missiles in the sea. According to the United States, this is contradictory to China's promise to not militarise the sea. This might be why the Americans literally went…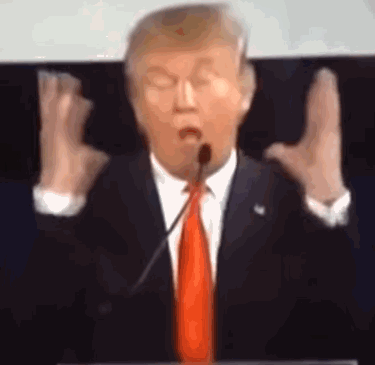 But with all the conflicts surfaced in the South China Sea, it may be easy to miss out on one important news that involved our country! Apparently, while everyone was busy with China's missile launch…
Malaysia launched TWO missiles in the South China Sea… just a few weeks after that!  😮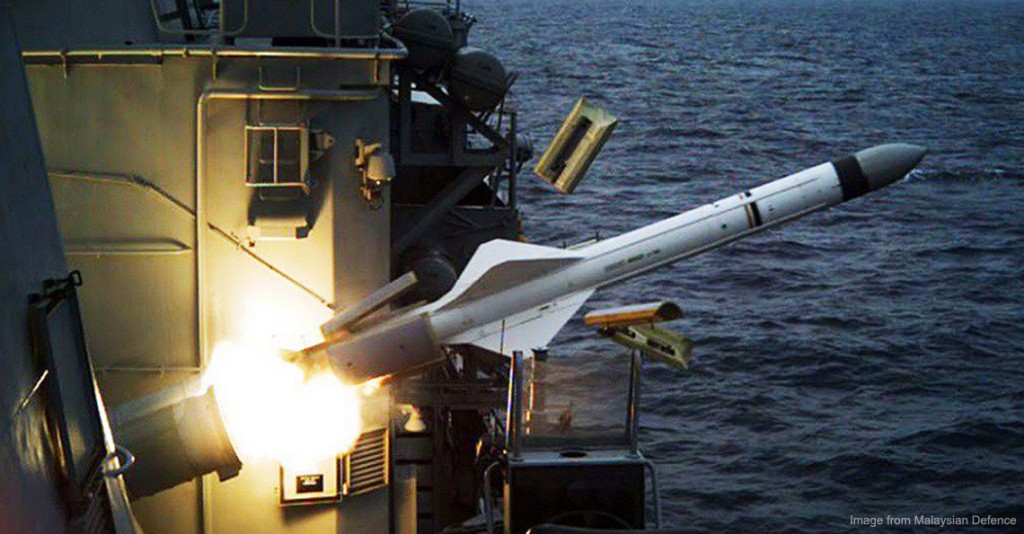 A few weeks after China launched its missiles, the Royal Malaysian Navy (RMN) conducted a military training – code-named Exercise KerisMas and Exercise Taming Sari – around the Spratly Islands in the South China Sea. This exercise involved about 3,000 personnel, 12 ships, a submarine, four Navy helicopters and four Royal Malaysia Airforce aircraft, among other military assets, making it the largest exercise conducted in… 14 YEARS!
"Malaysia has traditionally pursued what one might term a "playing it safe" approach in the South China Sea. Despite some hardening of Malaysia's position over the past few years, the overall approach itself has not fundamentally changed" – CNAS.org
This time around, Malaysia's Navy chief, Adm. Mohd Reza Mohd Sany said that the RMN launched two missiles in the South China Sea – an Exocet MM40 Block II guided missiles from a ship and the Sea Skua guided missile from a helicopter.
Oh, these missiles aren't new btw. The Exocet MM40 Block II was used in the 1980s Persian Gulf War. Meanwhile, the Sea Skua was used in the Gulf War in 1991, destroying 15 patrol boats belonging to Iraq in the war. Reza added that these missiles were used in previous training before the one held this year.
"The last time the missiles were fired was in 2014. After five years, it gives us the chance to test the readiness of the guided missiles, missile platform again, as well as the personnel assigned." – Reza told The Star.
You can watch the video of the practice here:
And the only reason as to why the military did not use missiles in its training every year is because it can be costly. Retired Lt. Col. Ahmad Ghazali Abu Hassan claimed that a missile test can cost up to a million of ringgits. So you can imagine how much the govt spent for two missile tests!
Reza mentioned that the training was held to prove RMN's capabilities to the public, ensuring that rakyat's investment didn't actually go to waste.
"Apart from that, it shows that we are ready at the highest level to ensure our assets and weapons systems are functioning." – Reza told The Star.
However, international watchers may not have the same perception because they may see it as an act of aggression or even fear that Malaysia's action might cause World War 3! They may have a point considering how Malaysia conducted the tests in disputed waters just a few weeks after China launched a missile to a few corals in the South China Sea.
But that's absolutely NOT the case, according to several analysts. In fact, our friends at SOSCILI managed to get in touch with geo-strategists, Azmi Hassan, who claimed that RMN's action to launch missile on the South China Sea might be perceived differently by countries like Vietnam, the Philippines and China. It may seem as though the Malaysian Armed Forces (ATM) was showing off its powers in the South China Sea.
"I basically agree that ATM shows off its strength because it's implying that the sovereignty of the South China Sea would not be compromised and the Exercise KerisMas and Taming Sari is one of the ways to showcase strength." – Azmi Hassan told our friends at SOSCILI. Translated from BM.
And this might have something to do with countries claiming almost everything in the South China Sea. Now the bigger question is…
Why does everyone want a piece of the South China Sea???
The South China Sea is one of the busiest waters in the world and is subject to overlapping territorial claims involving ASEAN countries, including China. And when we say overlapping territorial claims, we really mean that these countries would claim anything and everything in the South China Sea. You name it: Rocks? Islands?? Heck, even low-tide elevations!
And, yes, China has actually claimed more than 80% of the South China Sea and asserted its claims by implementing a geographical marker called the 'nine-dash line'. Guess what? This line stretches as far as 2,000 km from the mainland, reaching waters close to Indonesia and Malaysia!
In fact, before China launched those missiles, it apparently intruded the Paracel Islands, which belongs to Vietnam, by flying its jets over the islands. Of course, this made the Vietnam govt angry.
Not only that, China also specifically wants to claim the Spratly Islands, which was exactly where RMN's missile test was launched. However, as some of you might have guessed, China's action was a syok sendiri move because it wasn't internationally approved. But why does everyone want the South China Sea so badly anyway? And why specifically the Spratly Islands, which have been claimed by several ASEAN countries including ours??
As it turns out, the South China Sea is is a key commercial thoroughfare connecting Asia with Europe and Africa, and its seabed is rich with natural resources. We're talking about US$3.37 trillion (RM 14.11 trillion) of international trade, passing through the South China Sea. And owning Spratly Islands may grant China all these. You can read more about the Spratly Islands dispute here.
In addition, the South China Sea is also believed to contain major reserves of natural resources like natural gas and oil. And wherever there's oil, you know this would happen:
And because of all that, warships started to enter the South China Sea. Analysts believe that both countries are sending their warships in the South China Sea to show their military capabilities.
Just last year, China has strengthened its position on the South China Sea when several of its H-6K bomber aircrafts landed on a disputed island called the Woody Island. China has been occupying it as part of its maritime claims in the East and South China Seas.
"Woody Island is often the testing ground for China's reclamation and militarization activities in other disputed outposts on the Spratlys and Paracels." – An excerpt from The Defense Post.
The US, which receives strong support from countries like the United Kingdom and Japan, had conducted military training in the South China Sea too. In fact, the UK's Royal Navy had once collaborated with the US' navy in conducting a military training while Japan brought some its biggest warships in the South China Sea during its training with the US.
When this happened, Tun Mahathir firmly stated that warships shouldn't be in the South China Sea at all!
"Warships create tension. Someday, somebody might make some mistakes and there will be a fight, some ships will be lost, and there might be a war. We don't want that." – Tun Mahathir told SCMP.
Despite his reported warnings, warships still enter the disputed waters. And that includes warships from Malaysia. #ironic
But one thing's for sure, Malaysia's action to fire missiles in the South China Sea isn't a sign that our country is taking sides. In fact…
Tun M says that it only wants keep the South China Sea a zone of peace and neutrality
"The dispute between China is with the U.S., as Prime Minister Mahathir Mohamad said 'we will not get involved but we hope that it will not escalate further,' as we want to keep the South China Sea a zone of peace and neutrality'." – Retired Lt. Col. Ahmad Ghazali Abu Hassan told RFA.
Although Malaysia was directly involved in the South China Sea dispute, that does not mean that Malaysia would take any sides in the dispute. Just like how Malaysia supported Huawei when the whole world was banning it, Malaysia had also supported the US when our country bought 12 surveillance drones from them.
In fact, just last year, RMN joined the largest military training – RIMPAC 2018 conducted by the US. RMN has reportedly been involved in this training for such a long time but this time around it involved the KD Lekiu warship.
"The most interesting part of RIMPAC (2018) was how it was filled with geopolitics signs because China's military wasn't even invited because the US wasn't happy with China's actions on the South China Sea." – Azmi Hassan to Utusan. Translated from BM.
At the end of the day, it might not be beneficial for Malaysia to take sides. Besides, taking sides can actually cost our country more.
"We can't simply take sides as it will only cost us more. As far as I am concerned, we have no trouble with either the Chinese or the U.S." – Ahmad Ghazali told RFA.