So the Election Commission (EC) has announced the dates for GE14. It will be 28 April (Saturday) for nomination, 5 May (Saturday) for early voting, and 9 May (Wednesday) for polling. Meanwhile, the campaign duration has been set for 11 days, shorter than the previous 15 days for GE13 in 2013.
It's on a Wednesday. Hecking Wednesday!
For the first time in almost 20 years, the election has been set on a weekday. And for the first time in history, it's on a Wednesday. Our Soscili Editor Iqbal posted that on Twitter and was retweeted by Tun Dr. Mahathir Mohamad.
But now the weekday dilemma has got people worrying about low voter turnout.
"Not only is the campaign period only the minimum 11 days, but polling day is on a Wednesday, a working day and a school day." – Bersih, reported Al Jazeera
Bersih's not the only one. So many people bengang that they have to turn out on a Wednesday to vote. But you know what?
People have come up to offer carpooling services on social media
Although Putrajaya has declared Wednesday a public holiday, those who are based outstation (or overseas) will find it difficult go back. One day where got enough time to travel back and cast their votes. What if the person is working in KL, but has to fly back to Kelantan or Sabah and Sarawak? 😥
With less than a month to go, people are starting to get ants in their pants. The EC had barely finished making their announcement on Facebook live, when some of our colleagues buka the Air Asia site to book their flight tickets. The page kept crashing, presumably because everyone else was trying to book too, and prices were skyrocketing each time they refreshed the page – from RM69 to RM99 to RM149. Finally, our colleague managed to buy one for RM208.82 (inclusing GST 😛 ) to Kelantan. Wheww.
For this important occasion, some folks have started offering carpool services for voters working in all states across the country and even Singapore.
We found groups on Facebook – Jom Balik Undi (Car Pool), Balik Undi-Carpooling Initiative [for Singapore], Carpool (Jom Balik Undi 9 May 2018), Jom Balik Undi (Car Pool GE14), and CarPoolGE14.
And on Twitter, people were using the hashtags #PulangMengundi and #CarpoolGE14.
Actually the idea of carpooling was already around in the last elections, GE13. Malaysians had set up a carpooling initiative from Singapore to Malaysia. The EC actually told people they could only cross the borders in locally-registered vehicles and told Singaporean authorities to "investigate if Singapore cars are used to help in the Malaysian general election". This is "to avoid the issue of foreigners interfering in the internal politics".
Others offered to give money to whoever who can't afford transport
So touching right? But that's not all. Other Malaysians went above and beyond by generously offering to pay for people's transport if they can't afford it. 😥
Twitter is one of the platforms you will find people offering to give financial aid, by looking up #PulangMengundi. For Sabahans and Sarawakians, you guys can check out #TabungAnakBorneo to see if anyone is willing to sponsor, or if you wanna do the sponsoring.
Apart from Twitter, someone created a form called 'Contribute to Undi Rabu' on Google Doc for people who would like to contribute. That's some serious 1Malaysia love right there.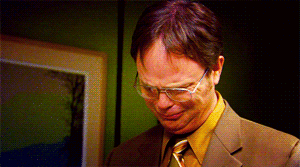 Even airlines are…on board 😉
Individuals aren't the only ones the offering help for GE14. Cathay Pacific was the first airline to announce that they were willing to waive flight change fees for bookings where the travel date falls on 9 May. Air Asia, MAS and Malindo followed suit. You can check out the T&C in the links provided. According to Malaysiakini, the best offer so far appears to be from Malindo because the waiver covers the fare difference.
In the previous GE13, we found a bus company offering 10% discount for Malaysians travelling to vote, though we haven't found any bus offers yet this year.
Then there is this homestay in Muar, Johor offering FREE lodging for voters on 8 and 9 May. Netizens can DM Bococo Homestay on Facebook to book a spot and it's on a first come first serve basis.
On top of that, some employers are doing their bit by allowing their employees more than a day off. Sim Yen Peng, 43, the owner of Marble Emporium, gave all 11 of his staff members 3 days off, all-expenses paid return flight tickets and a RM300 allowance for each worker! Sounds too good to be true, but because all his employees are from Sabah and Sarawak, and being from Miri himself, Sim wants to do his bit for the country, he told The Star.
"If employers can spend on compulsory annual return tickets for their foreign workers, why can't the same be done for our Sabahans and Sarawakians once every five years, on polling day? I'm doing this because voting is our responsibility to the country." – Sim Yen Peng, owner of Shah Alam-based Marble Emporium, The Star
So touching :')
Come rain or shine or undi on a Wednesday, it's nice to see Malaysians helping fellow Malaysians. Happy voting ugaiz