Crime
Culture
With PDRM closing down gambling dens all over Malaysia, illegal gamblers have found a safe haven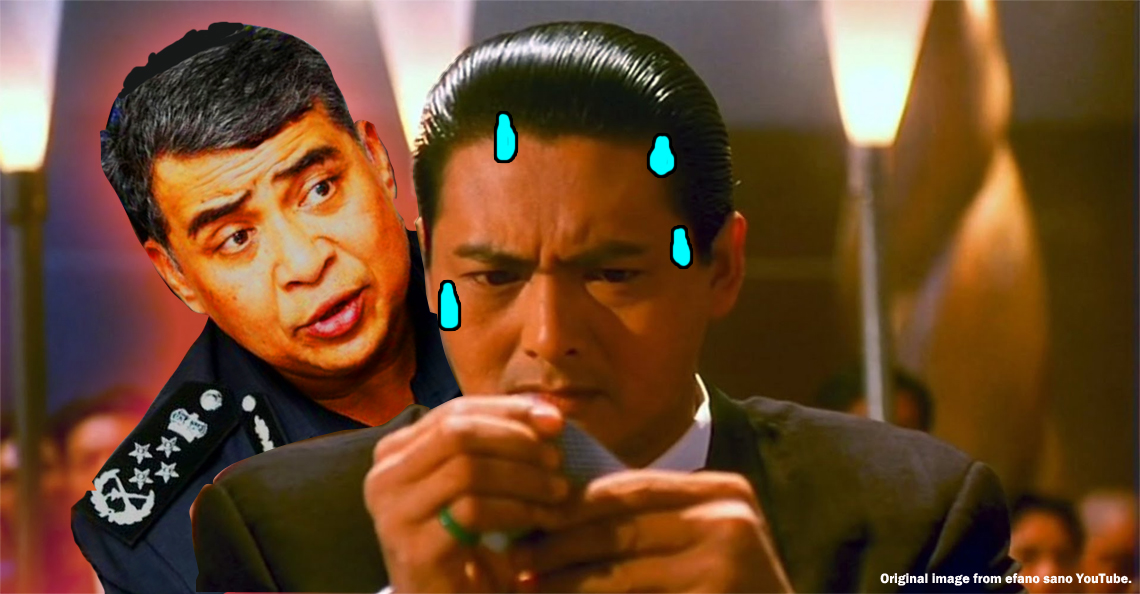 Back in 2012, a then-58-year-old housewife attempted to burn herself to death in a car due to gambling debts. She was rescued, but she was later disowned by her husband and daughters due to her gambling addiction and her tendency to borrow money from ah longs for it.
Her story isn't an uncommon one. A more recent example happened earlier this month, where a couple committed suicide by poisoning themselves with charcoal smoke due to gambling debts. They left behind their 13-year-old son with their parents before killing themselves. This story is reminiscent of another couple suicide by charcoal smoke last month, in June. This other couple, however, owed ten times that amount.
All three of these cases had hinted at problem or compulsive gambling, as well as the debts that follow. A study in 2013 estimated that 4.4% of Malaysia's population were problem gamblers, or roughly 246,400 people for Selangor. Illegal gambling dens are convenient outlets for this, however these operations are, most of the time, hunting grounds for loan sharks or ah longs.
Recently, the authorities have been stepping up enforcement and raiding these dens.
All over Malaysia, the authorities are giving illegal gambling operations as well as their patrons a hard time. The Sarawak police, for example, had been hard at work cleaning up illegal gambling activities across the state since mid-June. Their targets include illegal lottery (4D) operations, cockfighting, cyber gambling, and Holo, which is like the Asian version of Chuck-a Luck. The ongoing operation had so far seen assets seized and gambling operators as well as the gamblers arrested, including a 14-year-old school dropout.
Negeri Sembilan had also stepped up their game against illegal computerized gambling in the state. In addition to raids, they have also frozen all business licenses for family entertainment centers, with the last renewal valid until the end of 2015.
"We still issue licences for billiard, snooker and children's games at shopping centres..but that's all. So any such centre that exists from now on are operating illegally," – Datuk Jalaluddin Alias, Chairman of the State Urban Well-being, Housing and Local Government Committee for the Malay Mail Online.
4,874 raids were performed in 2016 alone by the Selangor police, as part of their ongoing war against illegal gambling. These raids managed to put 5,962 people under arrest, charged 2,458 others with various offenses, and seen 61,281 gambling machines confiscated.
However, in terms of eradication, perhaps the one taking the cake would be Penang, where the police had been running an operation codenamed "Ops Dadu" ever since January. This operation targets illegal gambling outlets, and it's a 7-month operation that claimed to have eradicated 99% of Penang's illegal gambling dens.
With all these raids going on, one may think that the illegal gambling problem may end sometime soon. But, as y'all probably know by now, there's always a 'but'.
Does raiding illegal gambling dens solve the illegal gambling problem?
With regards to the recent crackdown activities, C. Paramasivam, the chief of Selayang Municipal Council's (MPS) special task force had observed that the operations of illegal gambling dens resume on a bigger scale after each raid. He recounted the story of how the MPS had raided an outlet in Taman Sri Gombak, confiscating all of its gaming machines only to have another outlet open within a month of the raid.
Sharin Ahmad, head of corporate communications for the Shah Alam City Council had stated that in recent months, several raids were conducted against illegal operators, but to no avail as they kept setting up shop in new locations. It would seem that raids are not hurting the illegal gambling industry much, especially with the emergence of certain illegal gambling operators called "nomads" by the police.
No, not those nomads, but like real nomads they move their businesses around, staying in one place just long enough to turn a profit before moving on to the next location to evade the authorities. The Star managed to interview a former employee of an illegal gambling den who revealed that some of these nomads were his former colleagues who, after learning the tricks of the trade from their former bosses, started gambling businesses of their own.
They are believed to go for properties in areas where not many people would want to rent, sign short-term rental leases for their bases, pay higher rent rates and extra deposits, and are willing to forfeit it all when they move on to another base. However, what really makes their moving around easy is their use of portable devices for gambling such as laptops and tablets, as opposed to the bulky tabletops and free-standing machines found in most "fixed" gambling dens.
And that's how gambling have evolved over the years. Now, kingpins don't really need a fixed place to open a gambling den. With the recent popularity of online gambling, perpetrators only need devices that can connect to the Internet as well as an Internet connection. The Penang raids were reported to be so successful that online gambling businesses were reduced to operators giving out tablets to customers at public places, like a mall's food court, parking lots or even in the jungles.
However, the gambling problem is not just caused by the gambling operators. Consumers of their service also contribute to the success of illegal gambling operations, because as long as there is demand for something, someone will come forward and supply. As Datuk Jalaluddin Alias, Chairman for the State's Urban Well-being, Housing and Local Government Committee had stated,
"We are in the process of closing down illegal gaming centers, but at the same time the people must also stop patronizing these places which only exist because there is a demand," – Datuk Jalaluddin Alias told the Malay Mail Online.
Another reason illegal gambling is so hard to defeat may be due to corrupt enforcers. Earlier this year the Malaysian Anti-Corruption Commission (MACC) obtained remand orders against nine men in Melaka, six of whom are police officers. They allegedly received bribes for protecting illegal vice dens in the area. This was part of an operation called Ops Gopi, an anti-graft crackdown on vice and gambling centers in Melaka. However, the operation isn't without its controversy, but we won't be covering it here.
The problems stated here aren't saying that the current efforts by the authorities are useless. Raids by the authorities have a tangible, measurable effect, but the illegal dens are not giving up that easily.
Illegal gambling is a community problem, but it's not unsolvable.
One of the problems associated with raiding is the lack of cooperation between the police and the local authorities. Selangor's State Local Government Committee chairman Mr Ean Yong Hian Wah had stated that most of the time, the police and the local authorities were conducting enforcement operations separately. This is not effective. While the local authorities may know their area better, it's the police who have the authority to act against the illegal gaming operators.
"The local authorities are unable to put a stop to the illegal gambling activity because they are not empowered to arrest suspects or charge them in court as these were the powers vested in the police. The police is the only authority who can determine whether the activity is illegal and empowered to arrest and charge the operators in court," – Ean Yong Hian Wah, for The Star.
Some may think that legalizing all forms of gambling may be a solution, as it would make it easier to keep track of and regulate gambling operations. However, as this study theorized, legalized gambling may still lead to other types of money-related crimes such as theft and money laundering to obtain money for gambling activities or to pay gambling debts. There's still the problem of ah longs or loan sharks like earlier in the article, that sometimes drive their debtors to suicide with their high interest rates and harassment.
However, the legalizing and regulating of gambling operations may at least provide some measure of control. The Star recounts the story of a 17-year-old child who owed RM200 (250 after a few days of interest) for gambling at a gambling den near his house. A legal gambling business, such as Casino de Genting, among other things requires its patrons to be at least 21 years old to enter. That kind of regulation might have stopped a Form 5 student from gambling and having to borrow money from an Ah Long.
And of course, the public can also play a part by reporting illegal gambling activities and looking out for each other. As G.S. Tan, the father of the 17-year-old puts it,
"My experience has taught me that parents should keep an eye on their children. The Ah Long prey on desperate gamblers. Once hooked, students could become compulsive gamblers and families get destroyed," – G.S. Tan, for the Star.