Hi there. Before we start, here's a question: did you notice the title didn't mention what the suggestions were for?
So, you likely clicked in because you either love us enough to read all our articles or, more realistically, because there's an assumption it's related to our current MCO/lockdown/pandemic policies. And if it is, then we can skip the whole part about Malaysians growing steadily dissatisfied how the government is managing the pandemic situation. If not, here's a link to get you up to speed.
Anyway, for 99% of us not traveling between Langkawi and Nilai, a number of PKR MPs met up with the orang besar from the Ministry of Finance on July 14th for an open discussion to share each others' views, notes, and policy suggestions on the National Recovery Plan – which is currently being coordinated by Finance Minister Datuk Seri Tengku Zafrul Aziz.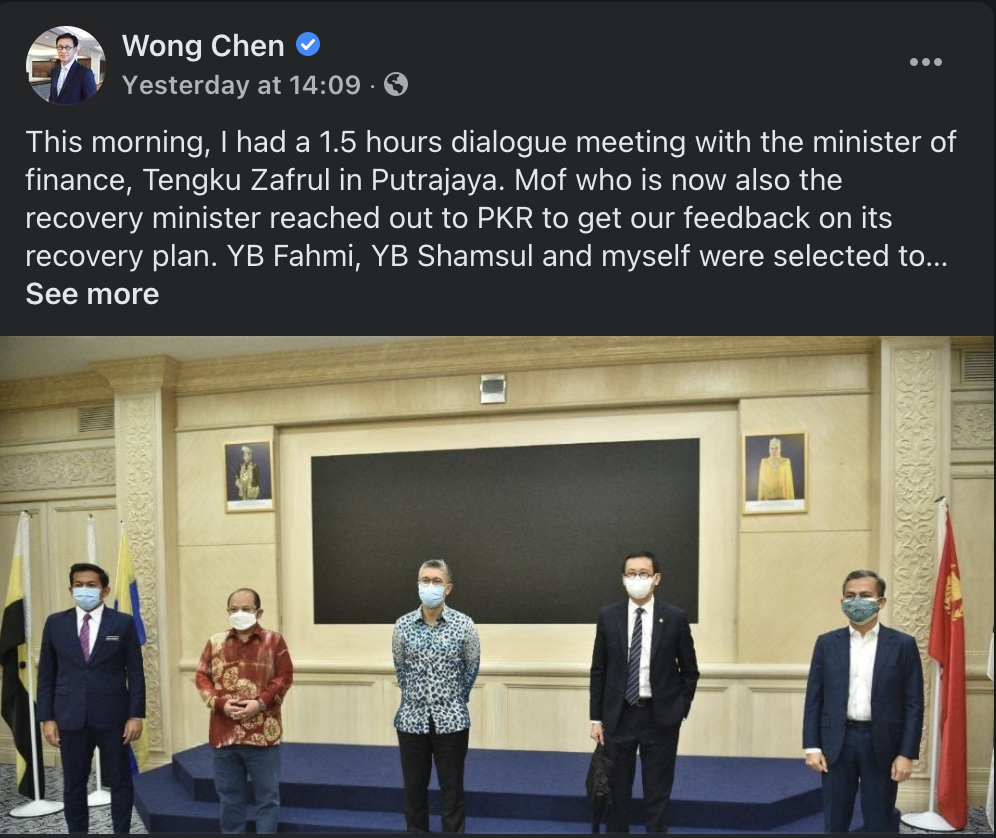 PKR's point of view was presented by YB Wong Chen, who later shared the same notes and some behind-the-scenes views on Facebook. If you want a more comfortable reading experience though, we made the PDF copy available for download via Google Drive.
Here are some highlights that we found ourselves nodding in agreement to.
1. Mobilize army doctors, ask countries for help
At the time of writing, daily cases are in the 5 digits and, if the experts are right, there will soon be more people being infected with Covid than reading Cilisos each day. Health DG Tan Sri Dr. Noor Hisham Abdullah already warned that hospitals were already at breaking point, and this was when cases were in the four digit range.
It gets worse. In the rare instances where we actually hear what the frontliners have to say, well… give it a listen for yourself:
PKR's initial suggestion for the hospital situation isn't just making sure there's enough funding and resources like ventilators and oxygen for hospitals to continue operating, but also training more paramedics and admin staff to support the doctors and nurses.  On top of that, they also suggest looking into incentives for private hospitals to take on more Covid cases as well as mobilizing the army to set up field hospitals where army medical personnel can be deployed as well.
On a macro scale, they're also asking for detailed (granular) reports so that analysts and other experts in the field can help create alternative policies, while MPs and policymakers can get a better idea of the challenges on the ground.
And lastly, the government might wanna admit its efforts in managing the healthcare situation isn't working out and ask other countries with more effective policies and implementation for help.
Side note – totally not related to PKR or MOF but the people who made the YouTube video above are holding a livestream fundraiser with local celebs and performers; and proceeds will be used to help the rakyat. It'll be over by the time you read this, but they're still collecting donations to reach their RM3 million goal. You can still watch the recording on Projek Bangsa Malaysia's Facebook Page or click here to donate.
2. Reclassify essential industries, protecc jobs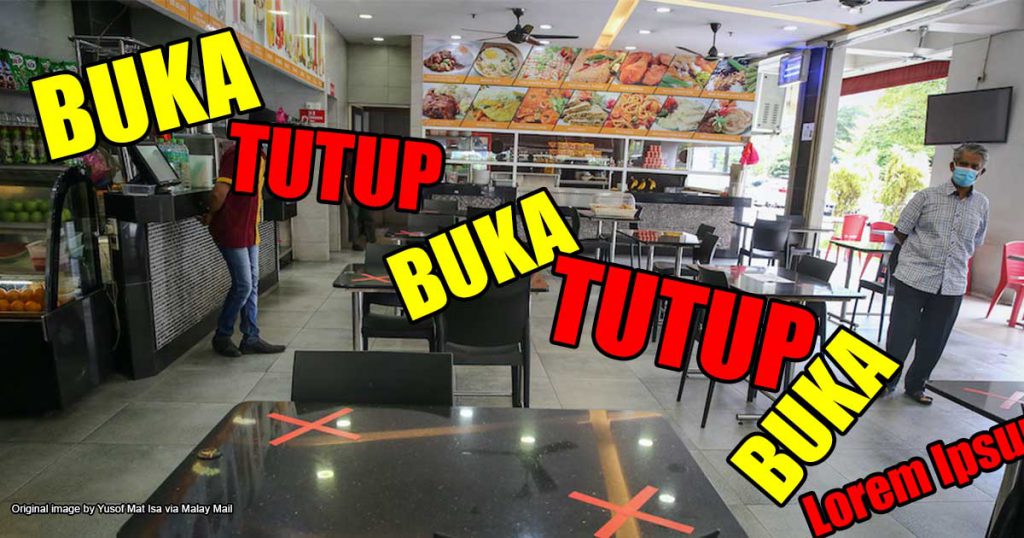 Well, most of us should remember the whole confusion with MITI as companies and workers were left confused as to whether their industry was considered essential or not, and all of us would definitely remember the time when Louis Vuitton became an essential service. PKR's position on this is pretty clear:
"We are of the view that the "Essential versus Non-essential" classification of industries and services does not work anymore. After 8 weeks of various MCOs, all non- essentials have become essentials."
Instead, PKR suggests a new classification where industries and services are either considered high risk or low risk, based on (frequent) mass Covid testing at the companies involved. However this means that the government would also need to build an infrastructure that can collect the test data for risk assessment ASAP.
Beyond that, they also made some suggestions that non-bosses/big industry people would likely appreciate as well:
For the government to allocate at least RM30 billion for wage subsidies in 2021 to save jobs and companies from chaplapping.
Addressing the job shortage for fresh graduates to avoid career and training (and possibly motivational?) setbacks from long-term unemployment
PKR also expressed concern about the prolonged school closures, and asked the government to carefully plan SOPs that'll allow schools to return to physical learning – perhaps taking lessons (pun unintended) learnt from other countries that have reopened their classroom doors.
3. Pre-register people, speed up vaccination
As of July 15th, here are currently 6 states that have less than 80% of the population registered to get their first dose, and 12 with less than 50% who actually received their first dose. Even though the government is already looking into changing the laws to impose mandatory vaccinations and fines for missed vaccination appointments if the current voluntary route fails, PKR has a slightly different method.
Instead of the current method of opting IN to vaccinations, their idea is to get everyone onboard the vaccination train and have the option to opt OUT instead; but only for states that have less than 80% registration by September 2021. They also suggested the deployment of mobile vaccination teams to rural and suburban areas in Sabah (using Sarawak as a successful case study) since the state currently has the lowest number of registrations (35.3%) and first doses (11.5%).
4. Show T R A N S P A R E N C Y, promote F A I R N E S S
Transparency and fairness made up 2 of the 3 core principles that PKR believed the upcoming polices had to be grounded on.
Perhaps the "Big Lockdown" is something many Malaysians would like some clarity on, which is to say an actual analysis and full disclosure on whether a continued full lockdown can still work, and perhaps whether the previous ones actually had any effect.
"The government need to also apologise for the half-baked lockdowns over the last 8 weeks. which had thousands of MITI exemptions"
Other suggestions for transparency include the need  for the government to disclose how much they spent during the Emergency, the impact of the EPF i-Sinar withdrawals, including opposition MPs into the monitoring of the recovery plan, as well as parliamentary sittings to ensure that the recovery plan is run with full transparency and accountability.
On the fairness end, we can't really explain it better than this:
"The Government needs to rethink how to regain trust and confidence from the people. Jailing recalcitrant celebrities who are repeat offenders and forcing ministers to resign for non-compliance of SOPs will be a good start."
"Cool story bro. Sure nothing happen wan."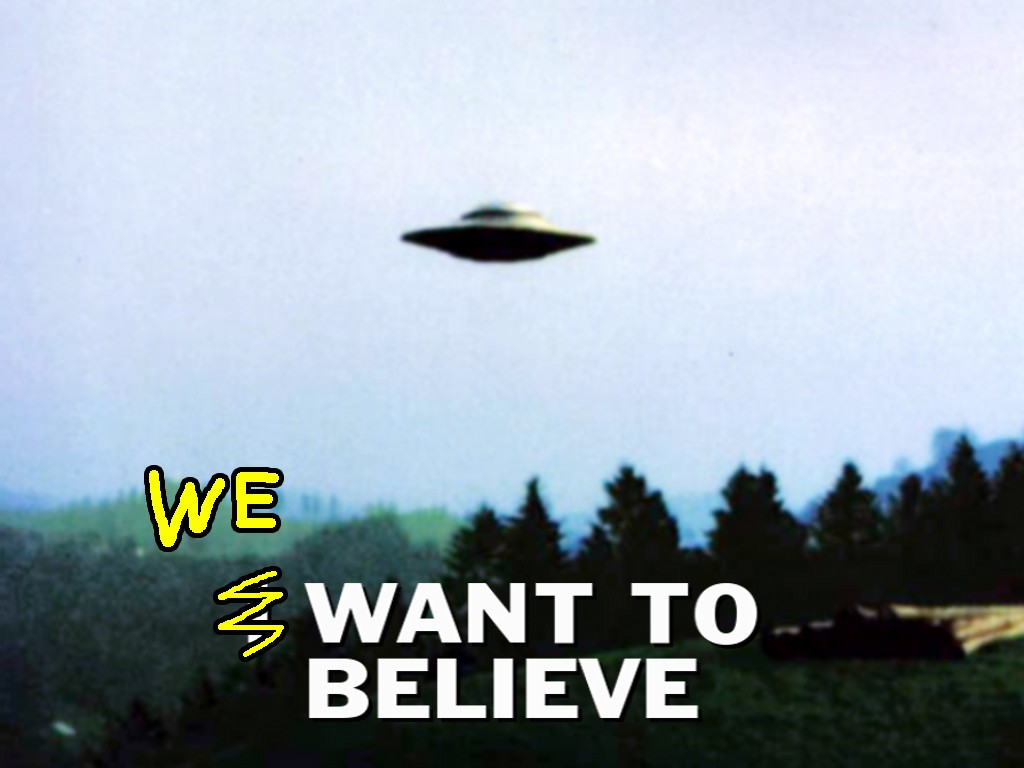 That's probably what's on your mind at this point, and we don't blame you. It might seem that a lot of these ideas might not even be anything new or revolutionary – in fact, you might have thought of something similar. Soooooo…. why isn't the government doing it?
Of course, coming up with something that seems obvious while waiting for your Grabfood to arrive and actually implementing it across an entire nation are two very different things, but regaining that initial trust and confidence we had during the first MCO would be nice. Also, we really recommend reading the full document to get a better idea of their scope of suggestions.
While it's great that YB Tengku Zafrul and the MOF are involving other parties (even opposing ones) into the plan that's meant to help propel Malaysia out of this pandemic slump, it's also worth bearing in mind that there are wayyyyy more people and complications involved because, politics.
At the end of the day though, perhaps the person questioning their faith in seeing any of these suggestions followed through the most was the one presenting them:
"The meeting was useful but I am always skeptical about the political will of this backdoor government. I believe Mof to be professional but how much influence does he really have over the cabinet?
PKR pushed for the formation of a joint committee on recovery […] We also demanded Parliament to be activated fully [to provide checks and balances]. 
If these two basic requests are not met, then I will have to chalk this up as another PR exercise of no consequence.
This happened when I first represented PH on the pre-budget meeting with Mof in Oct 2020 and back then I also presented another detailed PowerPoint. But none of our suggestions were picked up and implemented. I just hope history will not repeat itself." – YB Wong Chen as quoted from his Facebook post, emphasis and slight edits for length by Cilisos