Two days ago, we covered a situation where the PDRM demanded for payment information of ANYONE who bought a potentially seditious comic book from local cartoonist, Zunar (if you don't know what this is about, better read that article first). Which comic? This one…
In it, we highlighted an email from MOLPay that worryingly said "MOLPay has no choice but to furnish them with the requested details".

When we asked MOL's PR on Monday (Nov 24) to comment, they replied that they could not issue a comment yet.
But Yesterday, MOL finally replied

According to Eng, it was the Customer Care Department of MOL who made a decision to release the info to PDRM, then sent the email to Zunar. However, since then, upper management decided otherwise.
Management then declined PDRM's request verbally, although we don't have any details as to when or how. We've followed up with calls and emails, but so far, we haven't gotten a followup.
Eng also made the following official statement to put his user's worries at rest.
We will act according to the law of Malaysia, including PDPA. All investigation or demand for information from the authorities has to follow the formal procedure and abide to law of Malaysia" – Sheng Guan Eng, CEO MOLPay via email
But why didn't MOLPay get in touch with Zunar directly to tell him they didn't cave to PDRM?
"Zunar come back to us on 20 Nov, we did try to call them but the phone given in record is not reachable. After spoke to them, they request an written reply. So there was few communications in between, but the written reply was only sent by 26 Nov." – Sheng Guan Eng, CEO of MOLPay via email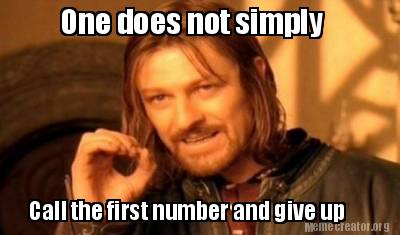 MOLPay claims that the phone record they had was not reachable, but we do question why in such a serious matter they did not try a bit harder?
After all, Zunar replied them immediately when he received MOL's original email on the 20th November, stating that his deadline was the 26th of November (Wednesday) before he would take legal action. He told CILISOS that legal action was of course a last resort, but that what he really wanted was to draw awareness onto MOLPay's possible violation of his customer's privacy.
And why MOLPay take so long to reply one?
Even now, after their initial statement, we haven't received a followup email or call from MOL, despite needing more detail.
BUT we feel it's important to stress here that MOLPay isn't just an individual who can make decisions, but part of MOL Global, which is Malaysia's first company to list on NASDAQ in the US in over 10 years.
Unfortunately, MOL Global itself is going through a bit of a sh*tstorm since its CFO resigned for unspecified reasons and  its stock price is plummeting since the listing barely a month ago.
The point is, you can understand how they might have to look really closely at any information they release now, especially something this controversial.
Zunar responds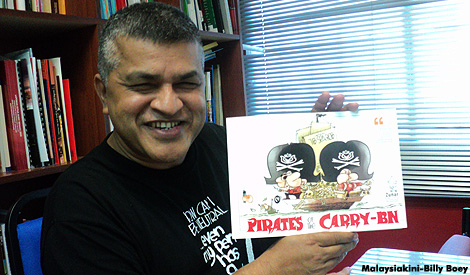 Zunar told CILISOS that he received an email from MOLPay just before his Wednesday deadline saying that his customer's information had not been disclosed. While that's good news, he finds the lack of further information they released is worrying.
"Their first email said police wrote in, but now they're saying they replied verbally to the polis? Something doesn't seem right. I need to see more proof la, otherwise how can I face my customers? If you tell me police paksa you, I also understand. Tapi they must understand that I need proof! I won't be satisfied until I meet them." – Zunar, via phone
Zunar has mentioned that sales are down on the site, but there is some trickle of purchases still coming in. We have also heard from some people that the site is running slow, particularly the checkout page. So we decided to buy a copy.
Nope, seems fine. 🙂
More questions for MOLPay
What remains now is clarification from MOLPay. As a customer now ourselves, we would like to know the following:
1. The exact details of how PDRM requested for information, and the exact chronology of what happened after.

2. Why their Customer Care line would send Zunar that email so quickly, but they would take so long to reply that they didn't actually send anything?
We feel there's more to the story, and we've forwarded a copy of this article to MOL. Let's see what happens now. In the meantime, let's end this one with a poll.