So you're back from Hari Raya and there's a decent chance you're flat broke. Here's a question – where did you do most of your Raya shopping? Malaysia has more than 150 shopping complexes nationwide. According to some vaguely quoted studies, at least 20% of our urban population spend the weekends in malls. But are things in malls overpriced? Because we love you, we compiled a list of basic, everyday household items and investigated the cheapest places to buy them.
The poor rakyatfolk are feeling the pinch everywhere, and here's why – inflation. According to the International Monetary Fund (IMF), Malaysia's inflation rate is perched at the 3.19% mark in May (quite a tidal jump from last May's 1.8%) and is predicted to go up even MORE.
Before starting out on our hunt, we didn't imagine that the price differences would have been much of an eyebrow-raiser. And no, we didn't compare super, premium mops against 'Made in China' ones (even so, the differences aren't as huge as you might think). We actually (*gasp*) tried to be as fair as possible in the similarity of the products compared.

Summore we added a 'convenience' rating to describe each store, 1 being the least convenient, whilst 5 is most convenient (you don't say). You're welcome!
1. Screwdrivers
Let's start with something simple – honestly, how awesome can one screwdriver be over another? As long as it doesn't bengkok like some kind of metal-bending, Magneto trick, it can stand proud. In a mall, you'd have to fork over anywhere between RM17.50 and RM54.99 (!!!). But, the cheapest screwdrivers we found are from one of CILISOS's favourite shops, Mr DIY, starting from 90 sen up to RM4.50 (the RM1.20 ones are pictured above).
(Ed's note: I've bought one of these before and they don't disintegrate!).
Convenience: 3.5 / 5
Mr DIYs are in shopping malls EVERYWHERE, except probably not the mainstream ones (on the plus side, this makes parking easy). This store is relatively convenient 'cause it has all the comforts of a mall, such as air-conditioning, plus the items are arranged according to categories (even if they don't always make sense). Also, finding the one sales assistant in the maze of aisles makes us feel like Pacman looking for a screwdriver.
2. Light bulbs
For the light bulb comparison, we chose the Philips Essential, 18w. Mall stores charge RM21.90 and above per bulb, while at the hypermarket it's RM19.90. Again, Mr DIY is the cheapest option at RM8.90. That's a meal or two covered with the RM13 difference!
A surprising close contender for the lowest price is Kedai Rakyat 1Malaysia at RM10.90. The chain is a MYDIN-Goverment collaboration effort. No shocker that it can afford to set lower prices though, what with RM1.53 million aids (per outlet). Huzzah, 'cause now you know two cheap places to buy light bulbs. *claps hands like a dork*
"I bought a can of longans from the 1Malaysia store and it was, like, FILLED with longans unlike other typical brands. That's value for money, yo." – Scattered reports from the CILISOS office.
Convenience: 4 / 5
Two places to shop for light bulbs boost convenience and it's only a RM2 difference between them. Can la, can la.
3. Whole chicken
Some families find that cooking and eating in is more budget-friendly than dining out, especially for larger families. The good news is, the price of chicken in several states is under control.
For a whole chicken, and by that we mean the standard, non-dressed, non-kampung specimen, we discovered that shopping mall grocers wanna rip you off charge RM8.99 and above per kg. Speaking to a couple of the Real Housewives of Malaysia, we learned that apparently, whole chicken from pasar malams (at approximately RM8.40 per kg) cost more than at hypermarkets. You can actually get a bird from the hypermarket at around RM5.99 per kg. RM3 may not sound like much, but considering consumers are likely buy chicken more often than light bulbs or screwdrivers…
Convenience: 5 / 5
Hypermarkets have locations throughout Malaysia, pushing their convenience rating way up. They are a one-stop-shop concept that cover all your needs. They've got mamaks, Pizza Huts and KFCs too, leh – a bit like a mini mall. Besides groceries, you can shop for toiletries, clothes and even furniture. There are parking lots within the premises too.
4. Mops
In shopping malls, mops are selling for RM23 one batang. If you buy a mop from a speedmart instead, it will cost you RM18.90. As for the cheapest option, it's *drum roll*… Mr DIY AGAIN at RM15.50 a mop! (Full disclosure: They didn't pay us for this article. Really wan) In case you're wondering, it also stocks other housekeeping equipment such as brooms, dustpans, feather dusters, etc.
Convenience: 3.5 / 5
5. USB Flash Drives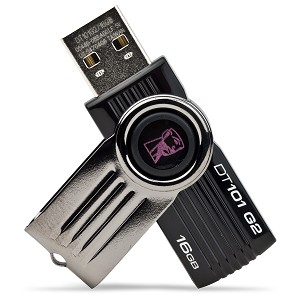 Many of you would think Low Yat Plaza or one of the forums are the cheapest places to get a USB flash drive. Good call! While MPH Bookstore is selling the Kingston Data Traveler 101 G2, 16GB for RM49, the very same flash drive can be yours for as low as RM23.90 on Lelong or RM28 on Lowyat.net. With the RM19 you save, you can already belanja your date a romantic meal at KFC (Giant and Tesco always got wan). Just bear in mind that you might have to foot the shipping fee (usually between RM5-RM10) if you shop online.
But things took an unexpected twist when we found the flash drive at Popular Bookstore (frequently found in malls) for RM33. That's actually trailing not too far behind online prices. Not bad, Popular!
Convenience: 3 / 5
The online purchase would have scored 5 points for convenience because you won't even have to haul butt to your car and leave home, except for two things. One, you don't get the item immediately, unless the seller offers same day delivery services through, say Poslaju. Don't forget the delivery charges too. Secondly, in case you receive a faulty item, think of the hassle of getting a refund or exchange. 
6. Kites
Not forgetting something for the kids… a kite is a kite, is a kite, is a kite. Same size, different colours, still a kite nonetheless and they all fly. Yes, they will almost all break if they crash into a tree, expensive or not. You might find yourself being overcharged by shopping mall toy shops at RM14.95 for a breezy evening of fun with the kids. Instead, this brightly coloured toy can be yours (actually, your kid's) for just RM3 at Fun n Cheer. That is exactly RM11.45 in difference, people!
Wonder what other amazing bargains you can find there? Randomly, some dude took an 8-minute video…

Convenience: 2 / 5
Ok, we know Fun n Cheer stores are not flung far and wide across the country. We give it a convenience score of 2, just in case it's hard to find one in your corner of Malaysia. The particular outlet we visited is opposite the Kelana Jaya LRT station and that area can get pretty crowded, which creates a problem for parking. But it's still a terrific store because it carries the most random knick knacks. Super fun!
7. Batteries
Nothing to shout about here. In fact, at a home department store, an Energizer Max AAA 1.5V batteries, 4 Pack goes for RM11.90. When we checked out the hypermarket, it was RM9.90, BUT only because it was on discount. The original price is also RM11.90… meh. So you know what that means, la – buy your batteries when they go on sale.
Convenience: 5 / 5
Batteries are everywhere and since the price differences aren't going to make you to starve for a whole month, go crazy.
8. Books
Have you ever heard of the Big Bad Wolf Book Sale? It is only the most insane book event in Malaysia ever. Comparing the prices of books at a shopping mall bookstore to Big Bad Wolf is like putting a blue whale on one end of the scale and a big bad wolf on the other. While bookstores in shopping malls are selling 'The Stones' by Philip Norman for over RM40, we dug up a copy at Big Bad Wolf for just RM10. That's a bargain if we ever did see one!
Convenience: 1 / 5
Like we said, Big Bad Wolf is one gila book sale. It gets very crowded and when you gotta haul around the 9,000+ books you picked out, joints will ache. Here is a guide to surviving the sale. Aiyo, then you have to wait one whole year before the sale comes on again and you're not even sure what books you'll be able to find there… or you can drive to Ipoh). Between clawing at other people for books and lounging on a plush couch at an air-conditioned mall bookstore, you do the math.
9. Video games
Borderlands 2 had an original price range of RM125 to RM155 at regular video game stores. Our editor (such a nice guy; totally mean that) bought the game for only USD5 (RM15.92) on discount at Steam. Even before going on sale, the game cost USD19.99 (RM63.65) – already half the mall price. Can you imagine? You can actually buy 66 of dem (abovementioned) 90 sen Mr DIY screwdrivers! Mind. Is. Blown.
Convenience: 3 / 5
Because gamers don't have to be physically separated from their beloved PCs to shop for MOARRR games, that's 5 points. Unfortunately, the price drop only happens about one year after a game's release. In gamer time, it's practically cretaceous by then. And to download games from Steam, you are REALLY going to need Broadband connection. In Malaysia, only 61.5% of the population are Broadband-connected. What about gamers in the remaining 38.5% bracket, leh? Minus 2 points 🙁
10. Soup ladles
Standard in size across the shops we surveyed, except for maybe, oh, I dunno, a 1-1.5cm variation in diameter, soup ladles were priced quite steeply and cheaply. But really, people, is a soup ladle an item you want to splurge on? High end mall groceries are selling stainless steel ladles for RM24.99. Our surprise winner for this category is 99 Speedmart with a price tag of RM3.90, beating even Mr DIY's RM6.90 and Daiso's flat RM5 price tags. To think we never thought of speedmarts being the cheapest shop in town before! Cheh…
Convenience: 4 / 5
K la, 99 Speedmart is not a shopping mall tenant and we'd say its ambience rating is not high. The aisles may be narrower, making it more difficult to manoeuvre shopping carts, but you're there to pick up a soup ladle, not play Legends of the Hidden Temple. It's so easy to find the speedmart – nearly every street corner also got one. And the fact that it is air-conditioned gives you even less to complain about.
So… should we still shop in malls?
The air-conditioning, the F&B choices, the cinemas, the proximity of shops that cater to various household needs, and the prospect of a leisurely weekend stroll… no wonder we practically "live" there – even ponteng sekolah also hang there! Could that be why they con you with ridiculous prices? Well, businesses need to make money… and as any Form 4 accounting student can tell you, Profit = Revenue-Cost.
One of the reasons product prices are higher in shopping malls is because of rental. We spoke to tenants and found out that high end malls such as Pavilion KL and KLCC charge approximately RM35 to RM50 per sqft, while malls like 1 Utama and Sunway Pyramid might charge around RM25 to RM35 per sqft. Meanwhile at Paradigm Mall and Tropicana City Mall, rent is estimated to be RM15 to RM20 per sqft, but rent at SStwo Mall  (incidentally there's a HUGE Mr DIY there) could be as low as only RM6 to RM12 per sqft.
In fact, rental is not the only factor that affects consumers; there's still the matter of service. For example, anchor tenants in a shopping mall sometimes have sales staff stationed across designated brands to assist you with your browsing, whereas if you walk into a convenience store, the cashiers are pretty much the only people on duty.
Needless to say, mall ambience scores higher points. For instance, they would display products to appeal aesthetically to shoppers. Visual merchandising encourages the consumer to buy a product. On the other hand, items would displayed rather unceremoniously on racks in a supermarket. Additionally, mall technology level is very the high. With price scanners around, you don't have to keep bugging the sales assistants.
Not to mention, malls have (very fancy) toilets for your peeing convenience, roadshows and promotional events, free samples… do we have to write you a book? Did you know that we even have two of the top 10 largest malls in the world? The honours go to 1Utama at number 5 and Mid Valley Megamall at number 9. Sunway Pyramid very nearly makes the list, but it was beaten by Mall of Asia in the Philippines. (We'll get you next time Philippines!)
Thankfully, as you can see from our list, not ALL of the items sold at a shopping complex are the most expensive. The screwdriver, light bulb and mop from Mr DIY are worth picking up. Although not the same boss-level as malls, hypermarkets like Giant and Tesco (with their KFCs) are very convenient to access with the most competitive prices for groceries, such as a whole chicken.
Besides that, if you don't need to use your purchase immediately, you can opt to shop online for affordable products. Savvy Malaysian shoppers (and we) recommend a couple of "shop smart" tips. One of the ways you can keep track of discounts, discounts, and more discounts, is to shop online. Retailers update you via social media when items go on offer.
Alternatively, you can shop at Lazada or Zalora. By trawling group buying deal websites such as Groupon and LivingSocial, you broaden your search. If you still don't like the prices you see, try looking up cross reference price websites like PriceMe or PricePanda.
See, you don't have to ikat perut after all. Put a little more effort in hunting and you will end up saving your money. As the saying goes, "Sedikit-sedikit tekun, lama-lama menjadi bukit".
However, the choice is yours (because the money is yours) at the end of the day. If convenience and ambience in shopping malls are what you're lovin', then have at it – like 1 Utama's concept of being a one-stop-shop ("It's All in ONE" after all). Think of the petrol you're burning if you have to travel to like nine(ty) different shops. People say that time is money, and if you save time shopping in a mall, you save money too.
Disclaimer: CILISOS will not responsible for any loss or damage done to your wallet in the event of promotions and discount season.